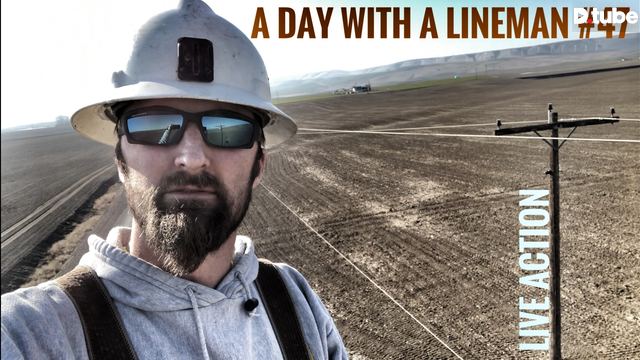 ---
It's days like this... and many other reasons, why I love doing what I do. Getting out and rebuilding line is always a good time. It's never the same, the terrain is different, poles could be rotten, wire size, access to the poles.... the list goes on. Oh... I forgot to welcome you all to...
A Day With A Lineman #47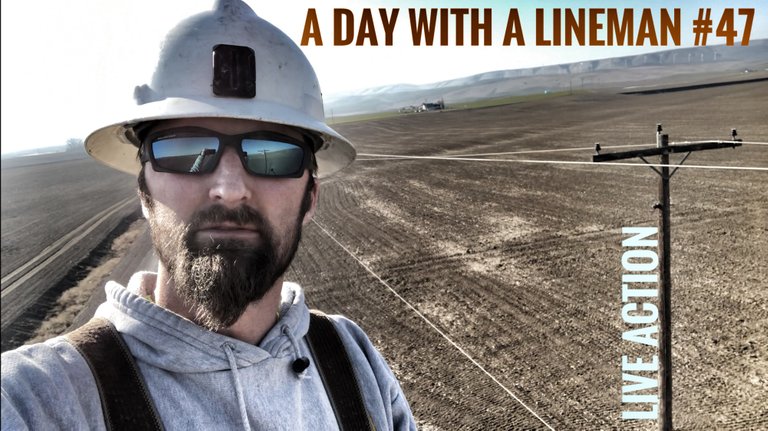 Live Action
Join me in the air as I take care of business. Transferring wire, cutting poles and.... holding wire out of the way while the other Lineman change a pole. Sometimes you get stuck in the air.... Sometimes the other crews have all the rollers to string in wire so you have to go with plan B.... or maybe it was F??? Either way that is what Lineman do, we adapt and overcome.
This is the first part of a long rebuild we are currently doing. Upgrading the wire size and replacing the old poles. We kept one of the wires to use as the neutral, that is why I had to transfer it to the new pole. Then the other old wire gets laid on the ground, cut at each end and rolled up and recycled. This section of line has needed some TLC for a while...
Between work, family, and projects at the house I have been super busy. I am glad I found some time to share this video with you all. I hope you enjoy seeing first hand a little bit of what goes on out on the Right-of-way. A time lapse of me working, also removing a pole and laying it on the ground. Enjoy
Until Next Time...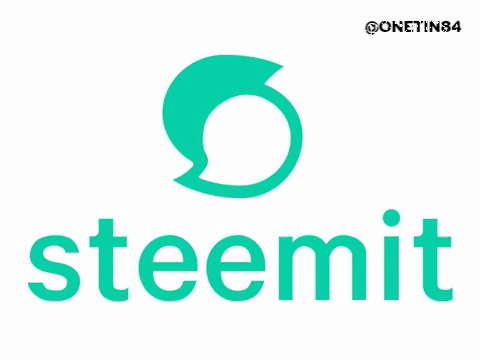 Steem On
and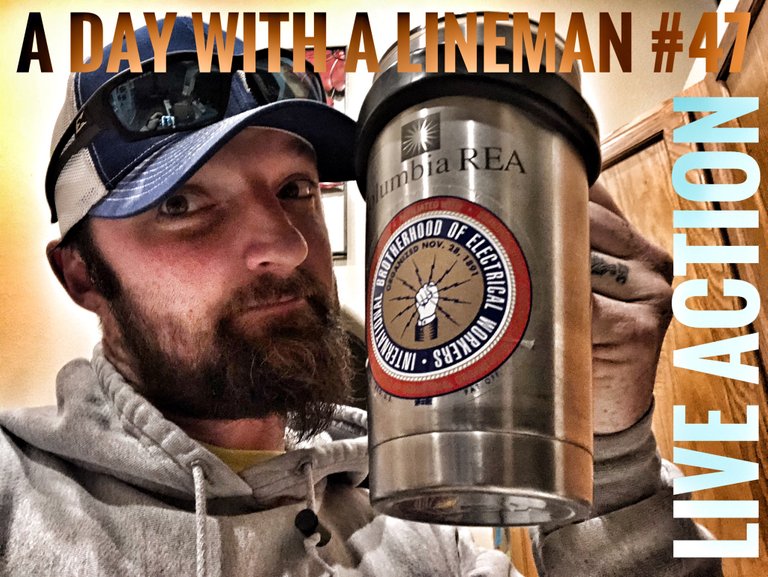 The Linelife
Starts with your
Favorite coffee cup




Don't forget to mention @splatz
when you encounter a post that deserves a good Splattin'
by the @splatz trail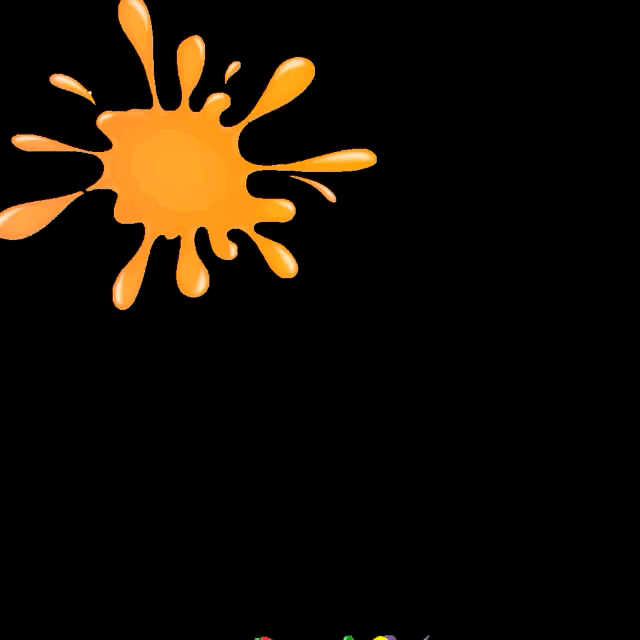 Join the @splatz trail
On Steemauto.com
Where we catch those
Splatworthy Posts
Hot off the Press
---
▶️ DTube