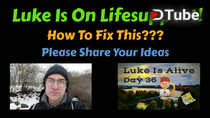 ---
Here I talk about the fact that the Scavenger Hunt is basically collapsing with too few TE's and Mailers part of it, and I want your ideas on how to move forward, plus I find Luke 1 time in CupOfTraffic.
---

Graphic made in Desygner
Hi there and welcome to my vlog, my name is Erik Gustafsson and I go by the handle @flaxz on Hive, CTPtalk and DTube.
Luke Is On Lifesupport! - How To Fix This??? - Please Share Your Ideas
So today when I surfed for Luke in the Scavenger Hunt I noticed that there was no more places to find him after I had found him 1 time.
Now I ususally just find Luke 1 time per day anyways, but this is a major problem for anyone wanting to complete the hunt by finding Luke 5 times and now unable to do so.
It also seems like the Scavenger Hunt is being abandoned by owners and that there is too few people taking part in it.
This also causes problems for the #LukeIsAlive contest, which I started but is now owned and run by @maddogmike since half a year back or more.
I do not want to see this contest gone, it's related to the #IAmAliveChallenge, and I want it in the new Alive tribe that we are building.
So what is needed is to either find a way to revive the Scavenger Hunt, or to replace it with something else, preferrably something focused on listbuilding rather than traffic building.
An idea I have is a blockchain based game to build your list, though I have no idea who would code that, @blainjones who is co-owner of ClickTrackProfit is very busy already.
And I also don't know how to track subscribers for participants lists automatically, which we need to avoid cheating.
What do you think?
Please share your ideas!
Enjoy Watching The Video!
Luke Is Alive Day 36
Luke is a very alive figure, he travels around in Listopia, and you need to find him so he can help you to build your email list, it's a Scavenger Hunt from ClickTrackProfit, see the Luke Is Alive Community about how the daily contest works.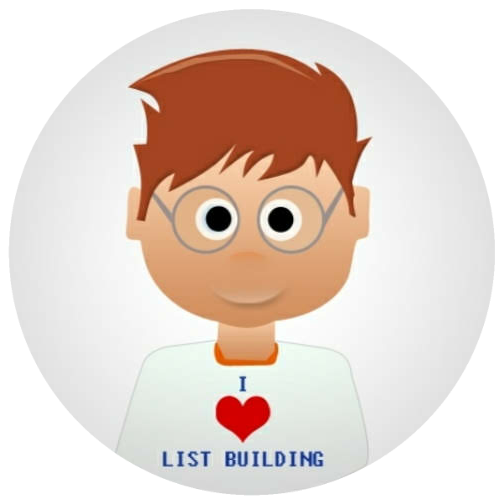 Screenshot from CTP
This is Luke in person.
I Found Luke
So today I found Luke 1 time in CupOfTraffic after surfing 47 pages, and in the video above you can see a screenrecording of this.
This is a Traffic Exchange (TE) and it's owned and run by @russellstockley, keep up the good work Russell this is one of the better TE's, and the screenshots below shows the start of my hunt and then finding Luke 1 time.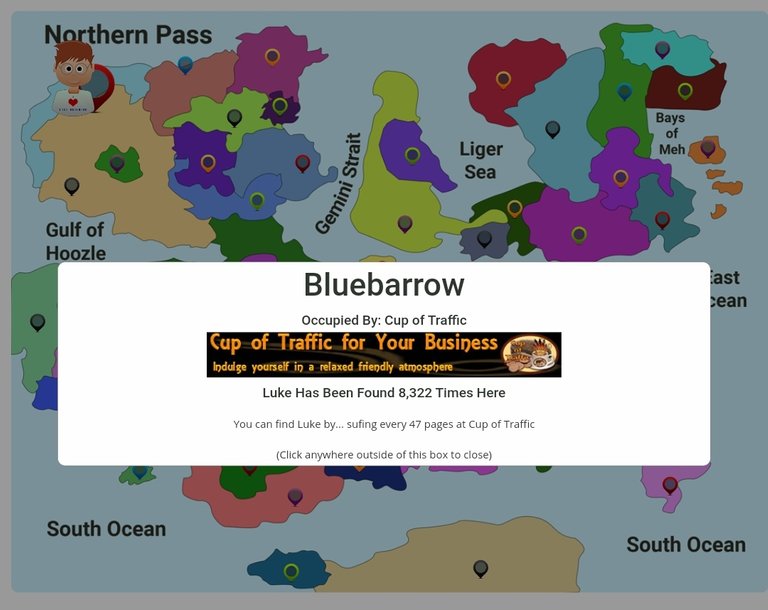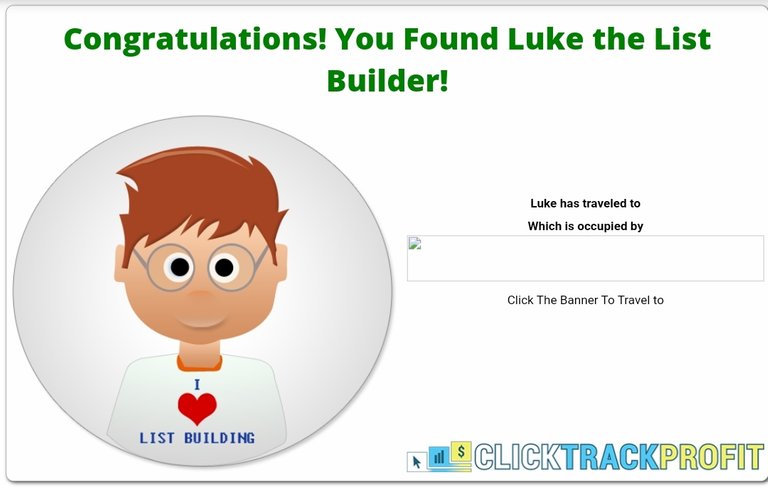 So that was my hunt for Luke for today, and in this TE I promote my LCP's for the Mobile Cash Formula, which is my 42 day email course on how to create an online income in a mobile friendly way.
Thank You!
Thank you very much for reading this post and watching the video, I hope you liked it, leave your thoughts in the coments below, and ...
Stay Awesome!
Sincerely,
Erik Gustafsson
This is my own personal opinion, do your own research before investing, and seek legal counsel if uncertain.
---
Credits For Music
1
Royalty Free Music from Bensound, track Hey!
2
Music: A Strange Feeling - Musician: Michael Ramir C. - URL: https://mixkit.co/
---
---
---
▶️ DTube
▶️ IPFS