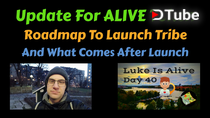 ---
Here I talk about the ALIVE token and the roadmap ahead to launch our tribe with it, and also further developments after launch, plus I find Luke 1 time in SeaLifeHits.
---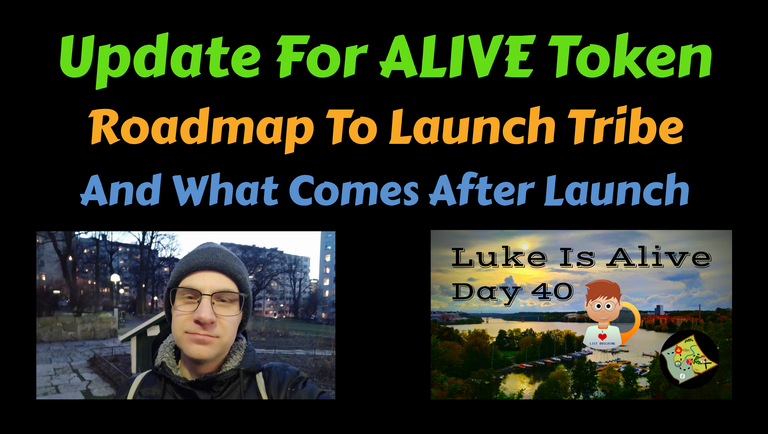 Graphic made in Desygner
Hi there and welcome to my vlog, my name is Erik Gustafsson and I go by the handle @flaxz on Hive, CTPtalk and DTube.
Update For ALIVE Token - Roadmap To Launch Tribe - And What Comes After Launch
So I have made a plan ahead for how I see the best way to launch our ALIVE token and tribe, and how to take all of it to completion, and I see 4 phases for this.
Phase 1
Phase 1 will be complete once the tribe is launched, and this is done in 5 steps.
Publish the draft post that I am writing on and will make sure to complete this weekend, with all the details of how the tokens for this tribe will work.
Make a white paper with the draft as a base and adjusting according to what feedback we have got from the draft.
Open up for funding of the BEE that we need to launch the tribe, which is 4000 BEE, we need 1000 each for Staking, Scotbot and Nitrous, plus 1000 staked to account for active users, and we currently have 775 BEE so far.
Funders will then get part of the initial airdrop that we will make on launch, plus another part will go to participants in IAAC and LukeIsAlive, and CTP stakeholders will also get a slice, plus then also to the community accounts.
Once the airdrop is done and we have set up all settings in Hive-engine for the tribe then it is officially launched and phase 1 is complete.
Phase 2
So the second phase is to sell 1000 miner tokens at 1 Hive each, and then use those funds to buy BEE and allow staking of the miners, and set up all the settings for the miners so that they start mining ALIVE tokens.
I have been a bit ambivalent if we where going to have miners or not, but we will need continued funding to stake BEE when we are growing, plus also further development of the tribe, of which phase 3 and 4 are some of those.
The miner token has just been created on Hive-engine, with the name ALIVEM, and you can also see the symbol for it just below.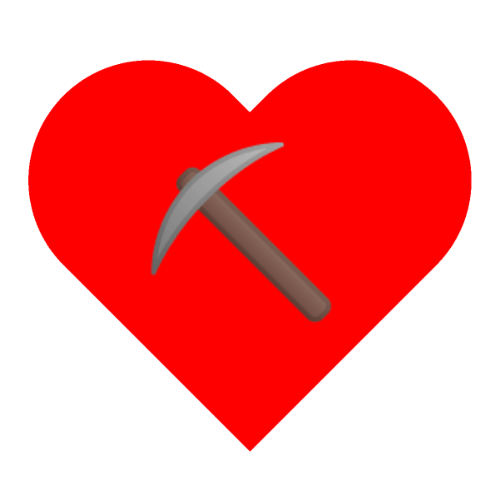 Made in Canva and RoundPhoto
Phase 3
The third phase is to sell more miners to fund the ability to delegate ALIVE tokens, this is an important function to help spread out the stakes to more people and to newcomers.
It's also something that we will very likely need to succeed with phase 4.
Phase 4
The final phase is to launch a token that will own the Hivepower on the @iamalivechalleng account, and pay out delegation rewards in ALIVE tokens, in much the same way as the CTPSB token does today.
This includes finding the right name for the token and buying that with funding from selling miners, and also set up a market maker to keep the price on peg to the Hivepower of the account, and funding that too by selling miners.
Even though I have yet to find the best name for the token, I have created a symbol for it which you can see below.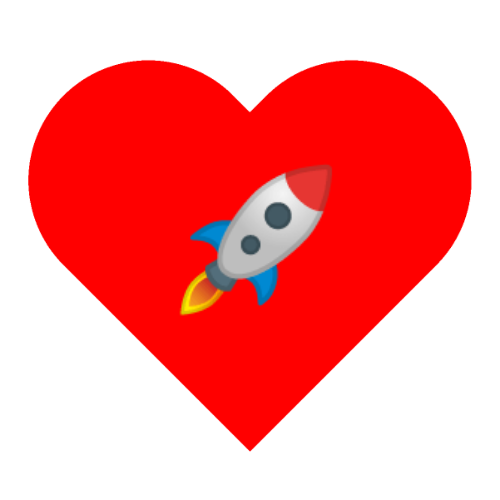 Made in Canva and RoundPhoto
So that was the 4 phases of the roadmap as it stands right now, please leave your thoughts and feedback on this in the comments below.
Enjoy Watching The Video!
Luke Is Alive Day 40
Luke is a very alive figure, he travels around in Listopia, and you need to find him so he can help you to build your email list, it's a Scavenger Hunt from ClickTrackProfit, see the Luke Is Alive Community about how the daily contest works.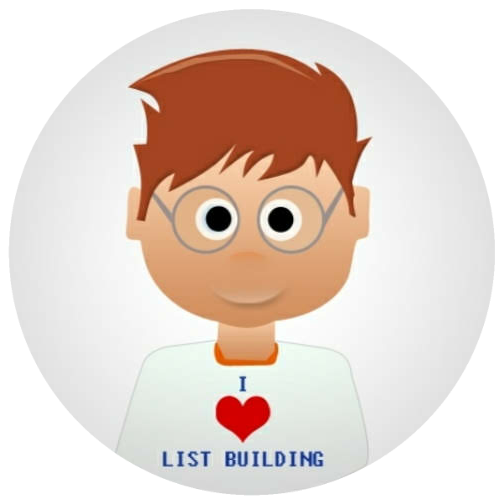 Screenshot from CTP
This is Luke in person.
I Found Luke
So today I found Luke 1 time in SeaLifeHits after surfing 80 pages, and I saw quite a bit of good Lead Capture Pages while doing so, and you can see that in the screenrecording that I have included in the video above.

Screenshot from ClickTrackProfit
Here you see the start of my hunt above, and then I found Luke 1 time below.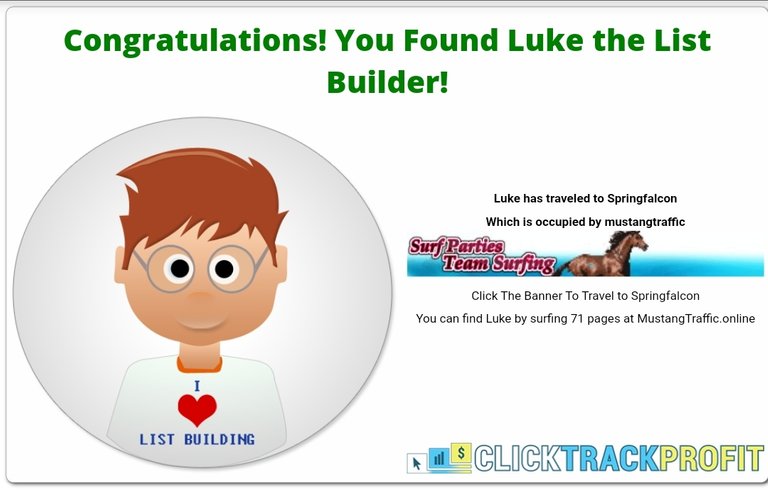 Screenshot from ClickTrackProfit
This Traffic Exchange (TE) is owned and run by @sigskeie, and I mostly promote my LCP's for the Mobile Cash Formula here, which is my 42 day email course teaching how to create an online income in a mobile friendly way.
Thank You!
Thank you very much for reading this post and watching the video, I hope you liked it, leave your thoughts in the coments below, and ...
Stay Awesome!
Sincerely,
Erik Gustafsson
This is my own personal opinion, do your own research before investing, and seek legal counsel if uncertain.
---
Credits For Music
1
Royalty Free Music from Bensound, track Hey!
2
Music: A Strange Feeling - Musician: Michael Ramir C. - URL: https://mixkit.co/
---
---
---
▶️ DTube
▶️ IPFS