Cannabis activists & enthusiasts have been gathering atop the summit of Mt. Tabor in Portland, Oregon for over a decade, and is widely considered a "top" 420 celebration worldwide due to its grassroots origin, and continued community support and development.The celebration has never been, and likely never will be an "official" event, as the notion of anything "official" detracts from the essence of what the event represent - our freedom to peacefully assemble - which by the way is our 1st amendment constitutional right in this country, not to mention our natural right everywhere as a human collective.
Us on Mt. Tabor on 4/20/2018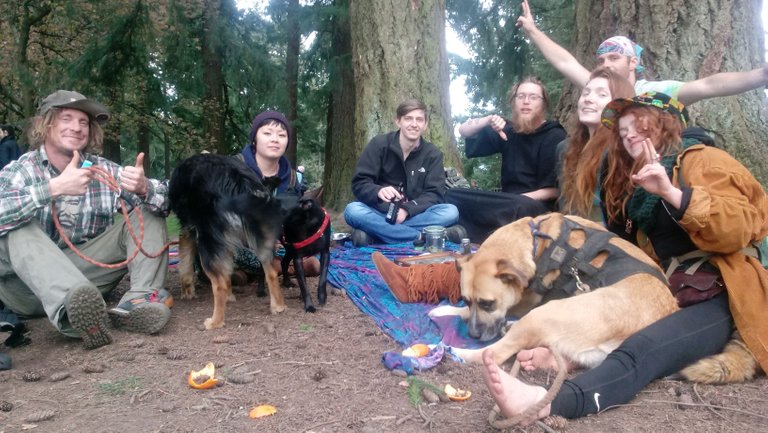 First amendment assembly rights also extend to demonstrating support or opposition of public policy. When Portland banned smoking in public parks, the people of Portland still showed up to Mt. Tabor's summit on April 20th, and smoke away we did. This act of civil disobedience was respected by fellow non-participating citizens AND law enforcement, as a sign that other's outside our group appreciate and honor this tradition of culture we have grown with this gathering of souls. As a result, the gathering has continued every year since - last year (2019) there was even a wedding.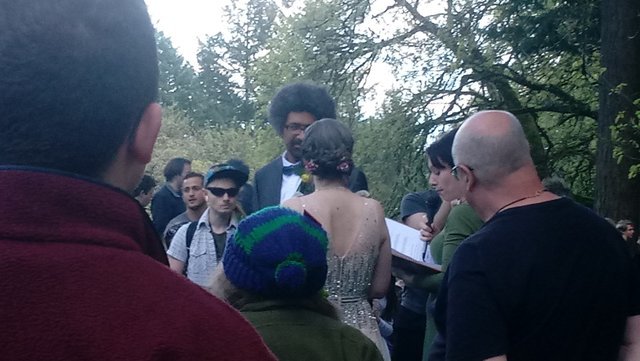 With all official events banned during this time of isolation and ordered quarantine, and especially since this is 4/20/20 - this year is the most important year EVER that this gathering still transpires.
The misinformation about the covid-19 virus spread by our government and media is rampant. This is another huge demonstration of an attempt by our government to to influence us to willingly submit more of our civil liberties in exchange for protection against something that was never really a threat. The president is lying to us while trying to sell us a drug that was made for treating malaria since he has a financial stake in it - with no proven medical research dictating that it will be successful in treating covid-19, but is proven to create heart problems. The death toll numbers for covid-19 have been severely inflated and even include deaths that were not related to the virus. Bands of employees are walking out of their jobs at major fast food restaurants due to lack of protective wear and soap... it goes on.
The government has been trying to separate us more and more throughout the years, and this is by far the most literal example of them doing this... "social distancing" - a term I wish never existed - is the epitome of human separation, and not something we should tolerate to the degree that we are.
LET ME BE PERFECTLY CLEAR
If you are a senior citizen or are protecting infant children, please take extra precautions. If you have a pre-existing respiratory condition (especially a serious one), then you are also at higher risk for an actual covid-19 fatality, and yes you should also take extra precautions. What we should all be doing is USING OUR HEADS - and that is all I am asking - along with coming to SPEAK OUR MINDS. If you are sick, feel sick, or fit any of the above categories, PLEASE for the sake of EVERYONE - DO NOT ATTEND the annual 420 Mt. Tabor Cannabis Celebration - probably a good idea even without a flu like virus going around - I will say it again, USE YOUR HEAD.
NOW - If you are a perfectly healthy adult human that is not knowingly sick in any way, and does not have any pre-existing respiratory conditions - then please join us in another year of demonstrating why community, culture, and civil disobedience is the backbone of protecting the rights we have today that our ancestors fought so hard for - and light some fat ones, while howling together with one voice for the whole city to hear - WE ARE NOT AFRAID! - @ 4:20 PM on 4/20/2020.
@ELAmental on 4/20/2019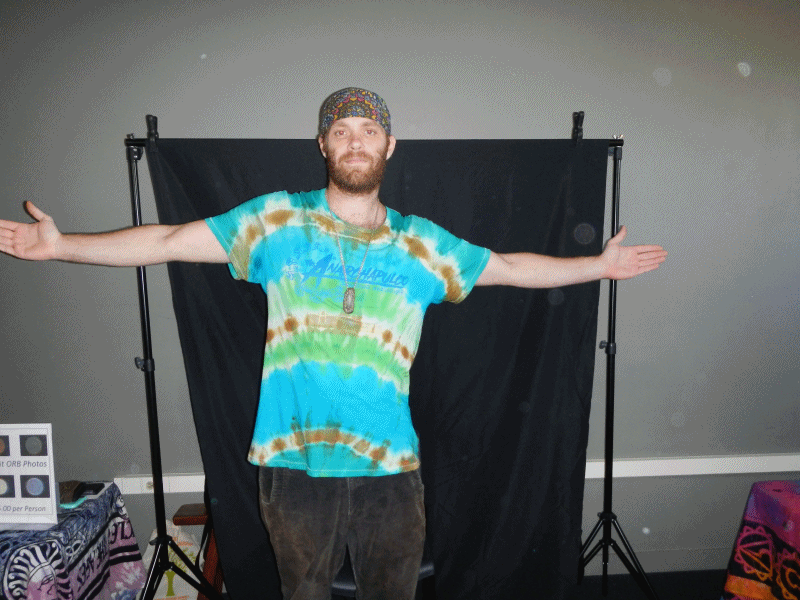 Until then, prepare your grows, enjoy this video, and if you have not experienced the majik of this Mt. Tabor 420 gathering in the past, please... PLEASE check out the 2018 and 2019 articles I published to see just how awesome it is (both include videos). I will be publishing more videos in relation to this topic as the date for this year approaches.

Happy 4/10/20 Everybody!
Click link or pic below to play video
---
▶️ DTube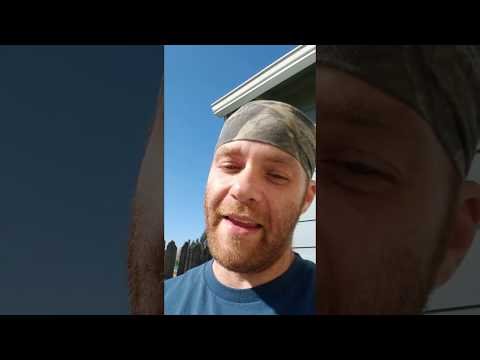 Enchanted blessings - with love, truth, & honor - @ELAmental.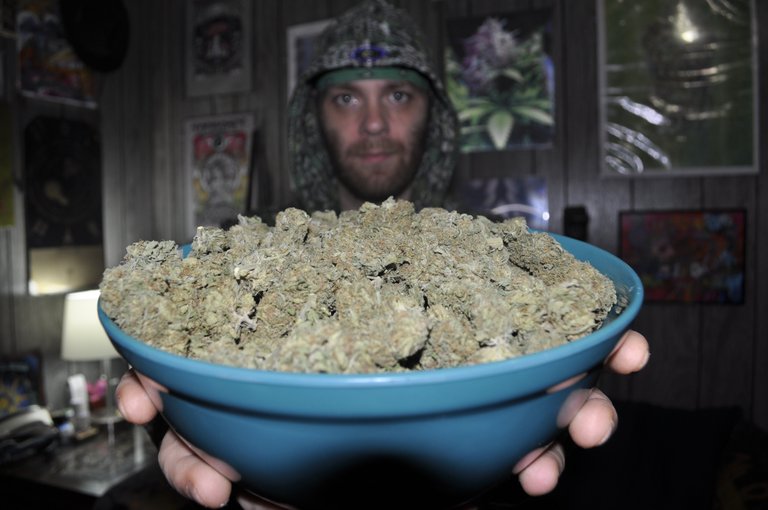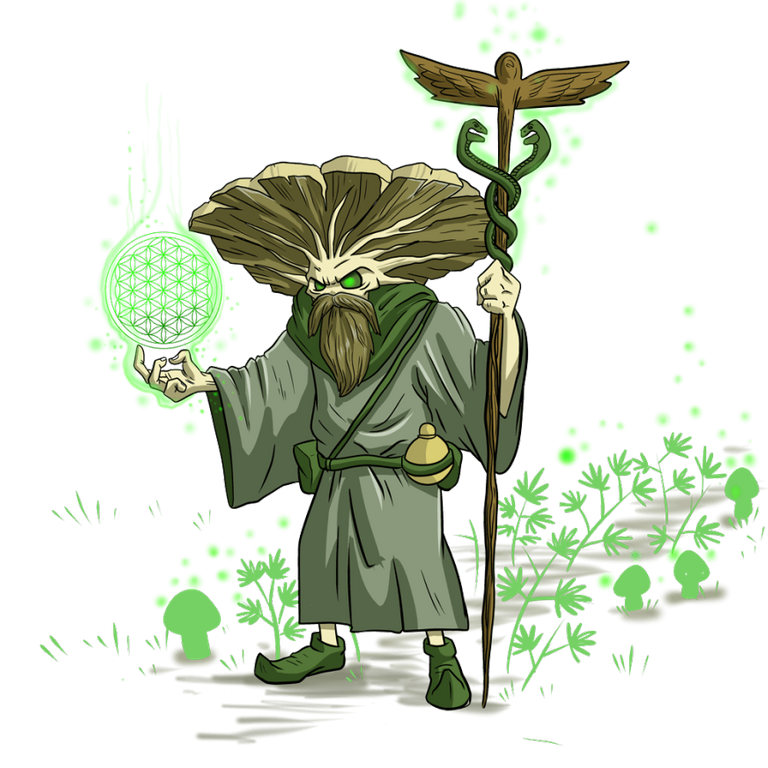 Stay tuned - into the right frequencies

(Link to new album title claim)
My debut conscious Hip-Hop album The Hex Wrecker is completely free for download on Bandcamp & Soundcloud (click the links to go to my music on those platforms), or CLICK HERE for download instructions.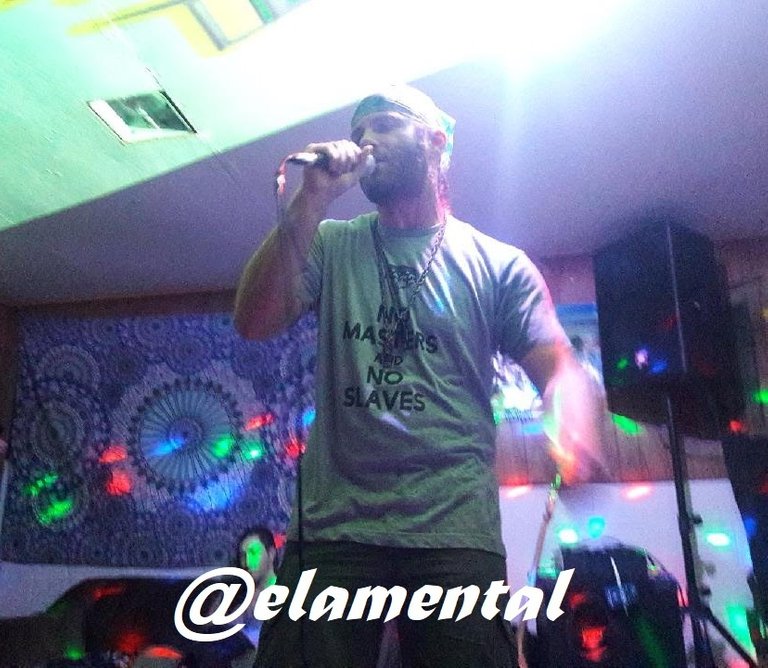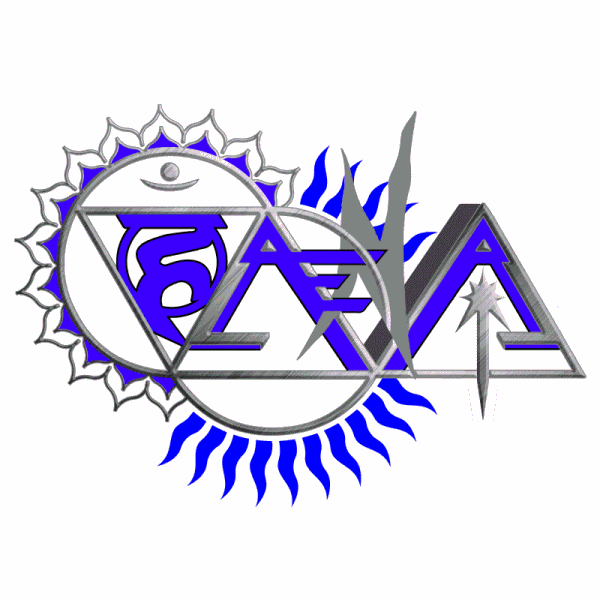 ---
▶️ DTube
.