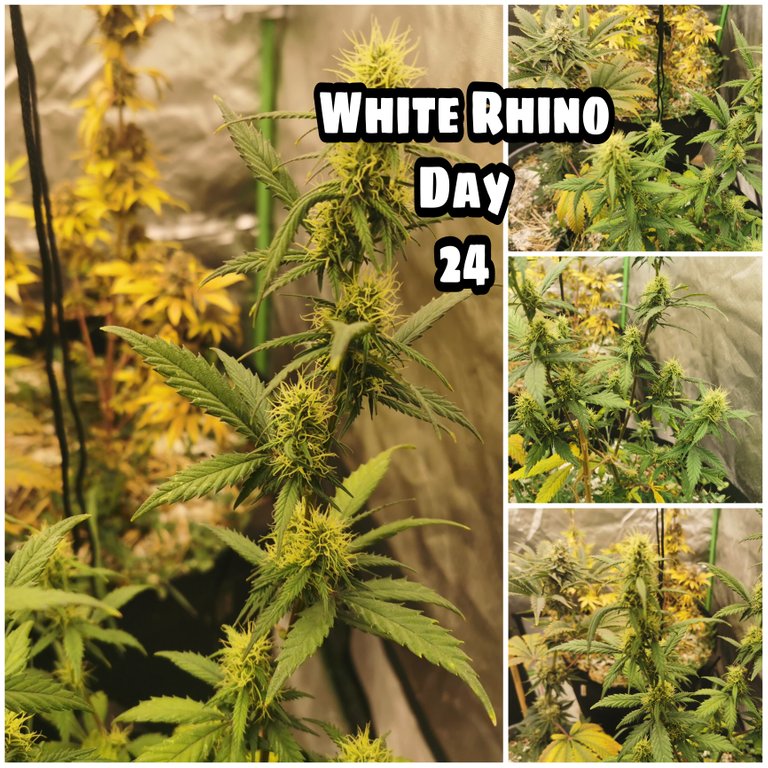 Strain Name: White Rhino
Strain Type: Regular Seed
Strain Breeder: Southern Ontario Seeds
Growing medium: Supersoil
Growing Ferts: EWC & Compost Tea & Top Dress


White Rhino
With it being a 2-week update you can see some dam nice have also had the small pest problem with thrips that I have been dealing with the last couple of weeks. my pest management has been some DE aka Diatomaceous earth for you that don't really know.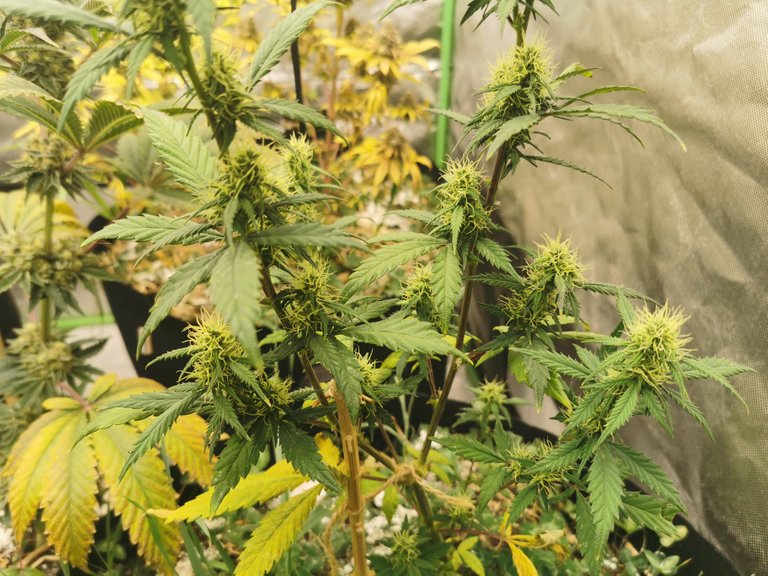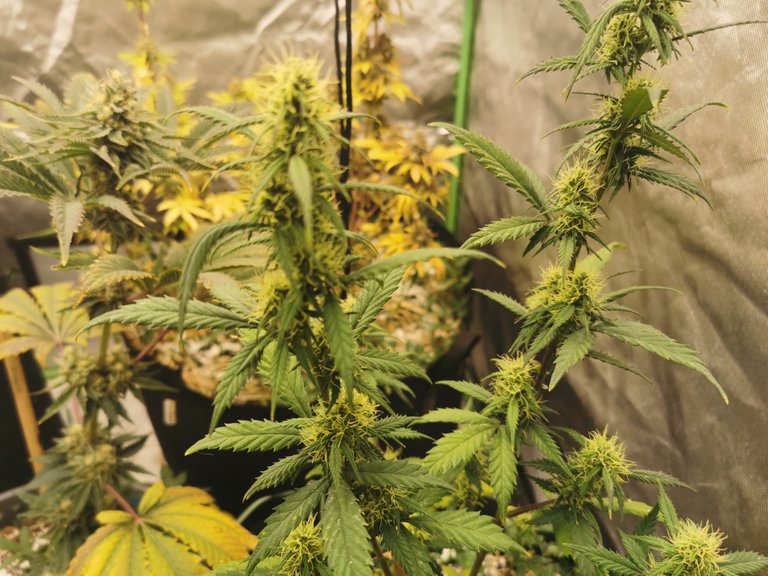 SF-1000
When it comes to the SF-1000 I have had no issue with these lights at all, I have actually gone and ordered 2 more to make a total of 3 in my tent and a total of 650 watts.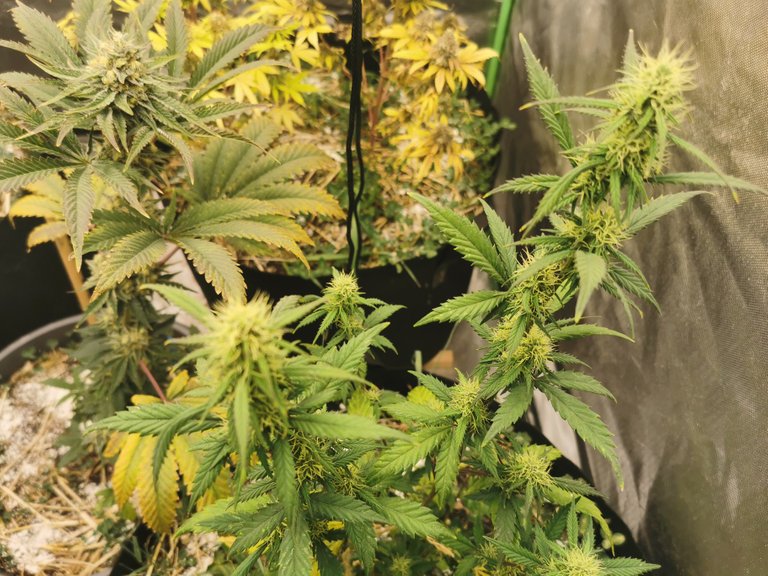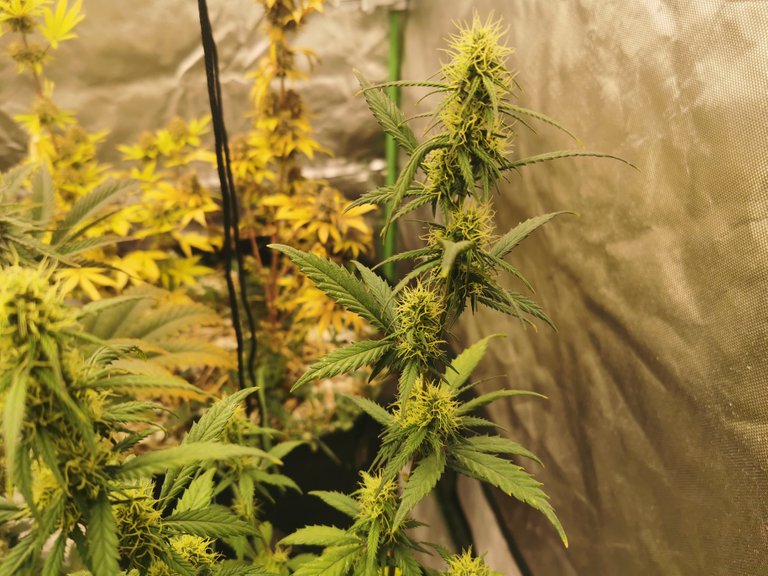 Pest Managment
What kind of pest management do you do to keep the pest and problems at bay? I want a natural organic way to keep these pests at bay.

Video