Moons adventures on the dark web - Part 2
Empire is gone! But is that my fault?

My order took just over a week to arrive in the post. I have gone through every little scraping of weed I had at home after 5 days so the delay wasn't the best but the package arrived safe and sound. The package was an anti scan envelope (opti-safe), then into a air sealed bag, then a ziplock baggie with the 10g of super silver haze inside. You can imagine my excitement when the post man left it on my door!
I then went back on to empire to release the funds in escrow so my supplier could get paid. But for 2 days I couldn't get on to the market. The site was under a sustained DDOS attack. After the 2 days I managed to get back in and released the funds to the seller. This is a very simple process, just click on the finalize button and away they go.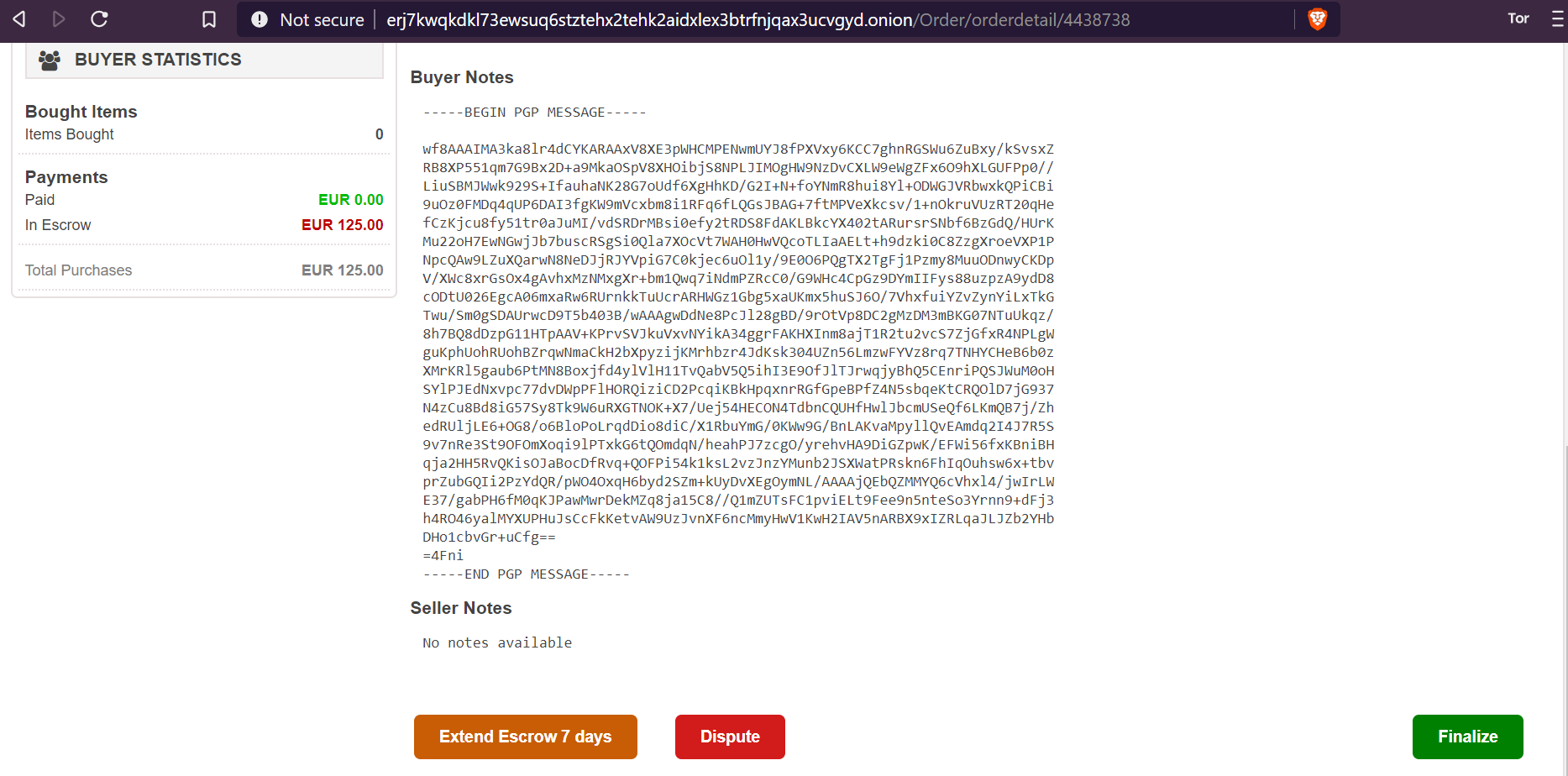 I also left a review for the seller, this is something I always try to do, be that from standard marketplaces, or DW etc.

You might be asking about how it could be my fault that the market is now gone? Well, its a kind of running joke that anything I invest in goes south real fast. As this was my first purchase from the market I find it a little suspicious that the market is now closed! Well according to dark.fail in any event. There are a lot of people who believe its an exit scam, maybe they are correct, maybe they are not. Who knows? only the owners and operators of the market themselves I guess.
Now that I've popped my DW cherry I decided to go and make another purchase, this time from Cannazon

I actually found a seller who I had seen on empire, they seem to be listed in on a number of markets and have very good rep so I placed an order for an oil vape and 3 carts!! Myself and Mrs Moon are heading off for a weekend to celebrate Mrs Moons birthday. We intend on getting
Super fucked up!!
---
Posted via weedcash.network
---
---