Moons adventure on the dark web.

As we here in Ireland are caught in somewhat of a coronavirus imposed weed drought. That coupled with the fact that we are in a new city means that Its not always the easiest to get your hands on some weed. My original dealer is in an area of Ireland that is currently in lockdown so there's no chance I can go there either. That and the 4 hour round trip means I had to explore other options. I had managed to get sorted a few times through trades people (an invaluable resource) who were working on the house. But even for these locals supplies are drying up. The last 1/4 oz I got was pretty poor, not a 1/4 oz by any stretch.





There are many markets available, I used empire as it was recommended by a friend


So this lead me to the Dark Web, also referred to as Deep Web. To get there you'll need a tor connection. Tor is a vpn or virtual private network connector. You can download it for mobile or desktop. I personally used brave which has a built in option for tor in private browsing. Best to keep as much anonymity as possible! for me at least. I would highly recommend that you use dark.fail for market links only. Other sites that are found using duck duck go, well I cant vouch for them. All the DW sites end in .onion and dont have a www prefix like normal web, so if you see strange url's that is normal.

Once you register for the market I would strongly recommend that you make an offline copy of your key and your mnemonic! I would also recommend that you set up your 2fa (two factor authentication. You'll need to generate a PGP key for this, you can generate this key pair (one public that you share and one private that you never share) These will allow you to encrypt your logins too. Once its activated you have to use your private key to decrypt a message which contains the URL you should be connecting to (if its different then your probably on a phishing site) and a security code to log in.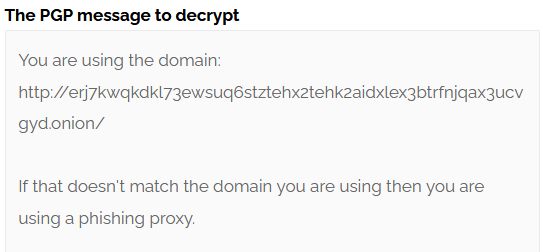 This will be one of he best methods of securing your account and ensuring you're not on any phishing site!!
Once you are in there are a number of different categories to search in. For me I was looking for weed, did I mention that earlier? There is lots of other items up for sale here too, counterfeit goods, digital goods, cyber "services" etc. But I've no interest in that, just my weed.... man!

I chose a supplier and weight I wanted. As its my first purchase I decided to get a smaller amount. You can buy a kilo if you want but you also have to get it too you. Most sellers will have a number of strains for sale so its a real treat coming from someone who typically only gets what the dealer has!!



I wanted something body mellow and head high.
To buy this cost me 0.01250974 BTC or approx 130€ including shipping. I would highly recommend that you check on the sellers ratings and indeed the strain that they are supplying. People give feedback against sellers. I decided I'd only use sellers with a rep of 8/10 and above. This seller had a very good rep and the weed reviews were also great too so, what could go wrong?

---
Stay tuned to see what happens next! I should have my delivery before the weekend!
If you want to sign up to empire market then here is my referral link ;-)

http://erj7kwqkdkl73ewsuq6stztehx2tehk2aidxlex3btrfnjqax3ucvgyd.onion/ref/3297042
---
---