Dual Unboxing Robotech, TWoB, & WAX market info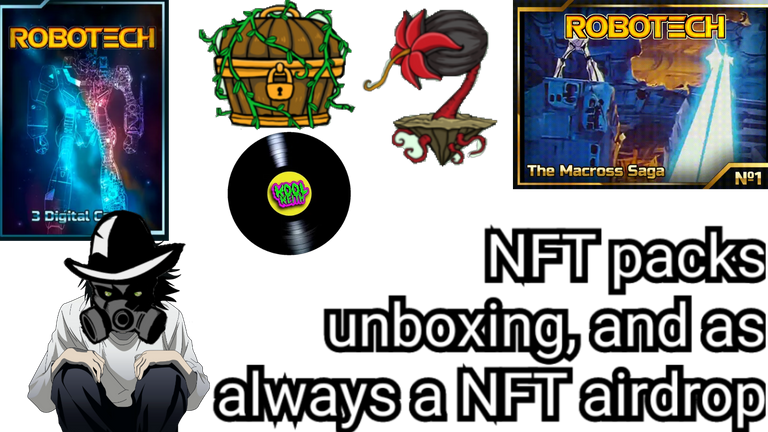 A significantly disjointed write up for today readers, I'm going to first look at 2 NFT collections and do a few unboxings. Kick off a few NFT staking services on my WAX account, Airdropping NFTs as always and I'm Giving out Hive SBI to a lucky commenter.
While I'm at it another look into underrated collections selling for a steal at the moment and why I'm investing in them.
Robotech
A new pack line launched for Robotech yesterday, I of course purchased some for my colection & did an unboxing for you the readers. Normally I take a loss on packs when opening the first one & normally just do so to report on it to you the reader.
It seems I'm building up good luck or something from giving away so much to my readers as the first pack.....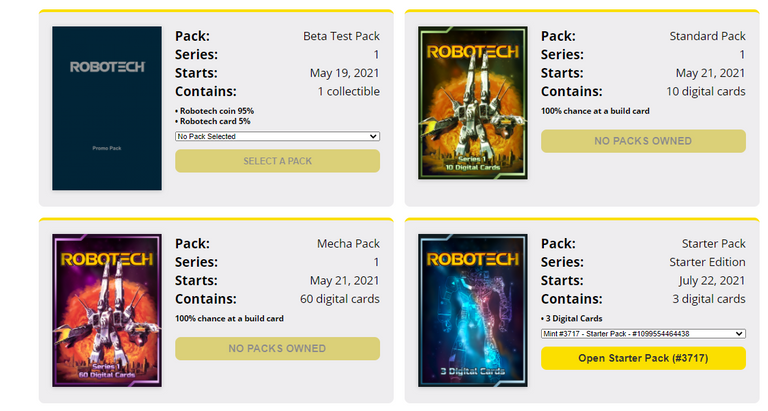 I got this for my first try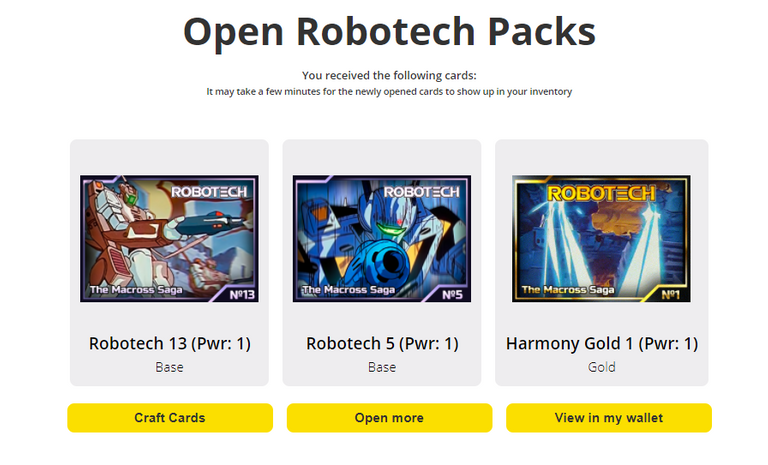 That NFT on the end is a Gold NFT which has an appearance rate of 0.5 out of 100. Given these are 3 packs its highly unlikely for this to happen and yet it occurred I have no reason to lie nor do I like to its waisted energy.

The entire point of these Unboxings is to be unbias report what happens as it occurred, giving you the reader an idea of what to expect. Honestly it will probably turn out worse then this first try. Gold Robotech NFTs are actually fairly valuable as well look at one of my sales.



Not bad for $9
The World Of Botanica
Given that I like certain Dapps or collections I see promise in, while I can be wrong the long shots I put faith in seem to pay off more often then not. Some of the long shots I had a hunch about Rising star, & Dcity are starting to show everyone exactly what I seen in them almost a year ago.
Now WAX I haven't been on as long, but I feel a few collections are undervalued, meaning to me they have merit that is yet to be recognized. I'm Definitely not a profit but The World Of Botanica has a great deal of things going for it but never quite took off.
Their incubation chamber feature has been removed but I could never get it to function and I tried every trick I know my browser always crashed. This feature has recently been removed and many new features have been added as TWOB has gone through an overhaul recently.
Remember way back when I did a write up on this colection their packs could be purchased for WAX right. This is no longer the case making this colection which before had been very common to the point of devaluing now rare.
While not rare yet it should be sometime in the near future if my hunch is correct they just fixed their only problems.
You see before you could directly purchase 10s of thousands of packs for WAX now you cant they have to be blended for accept for these chests.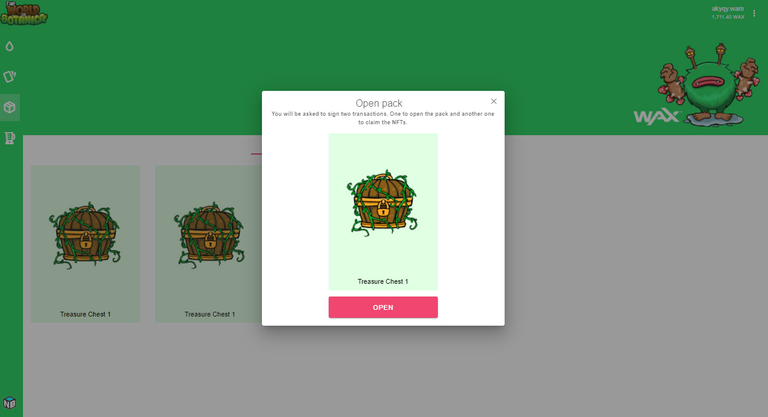 Once opened the chests contain gold coins or a treasure map if your really lucky, the chests contain gold now necessary to generate a finite supply of packs.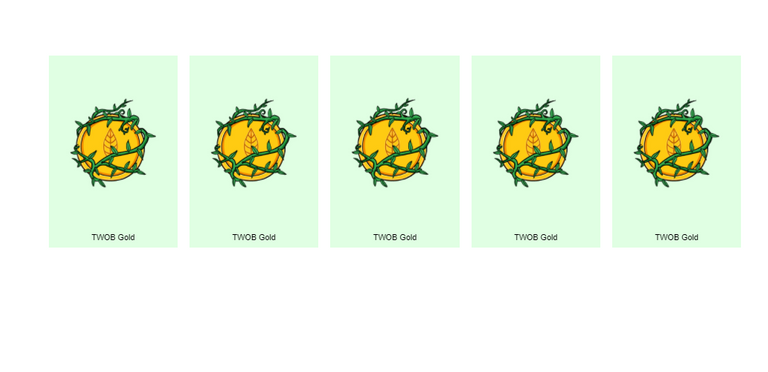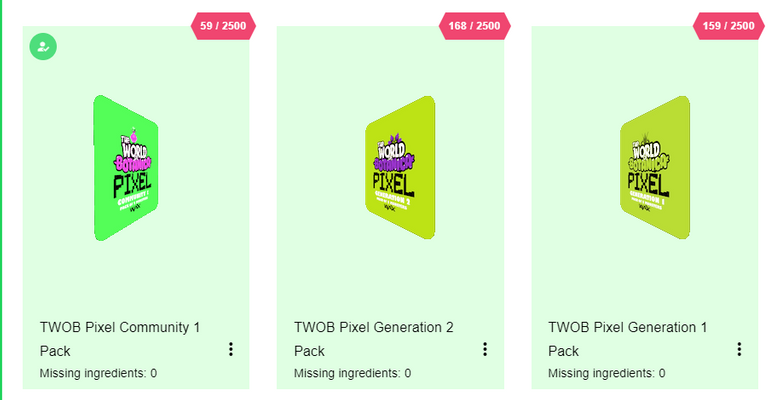 Remember this pack its the one they airdropped me & I got a 1st edition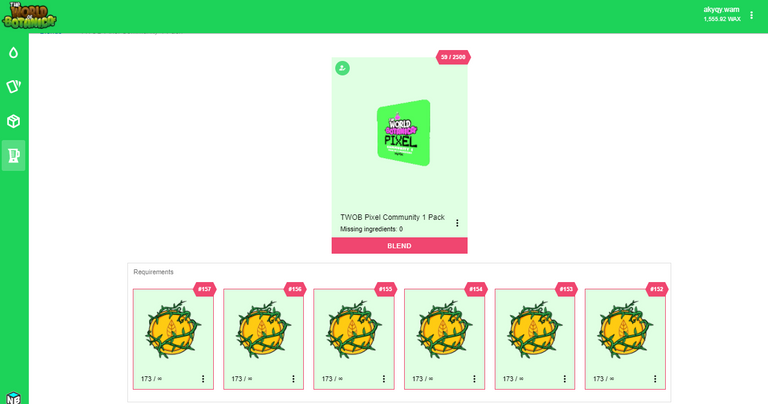 I'm now going to blend one up to airdrop one to the lucky reader today



Throwing in a Gold chest to so you can mess with their blend use case, this colection shows promise like Hashkings and I'm the ever optimistic investor routing for them to succeed.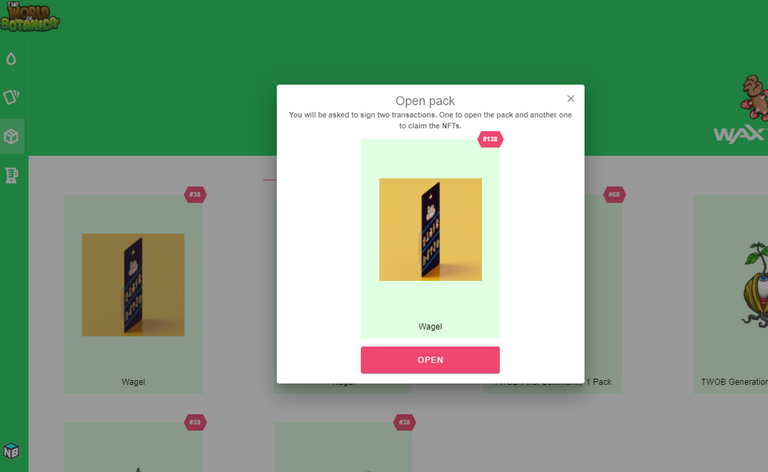 not a great photo but only 250 of these toy packs can be purchased for roughly $2 worth of WAX.
I bought two and opened 1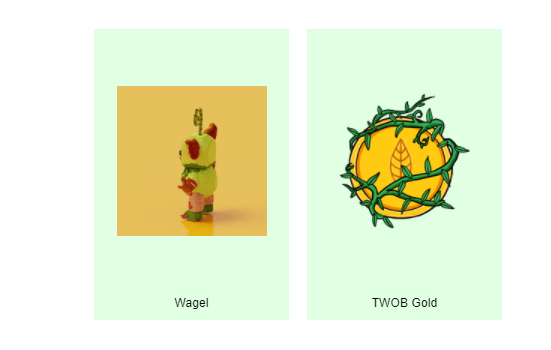 This colection is Dropped a new pack today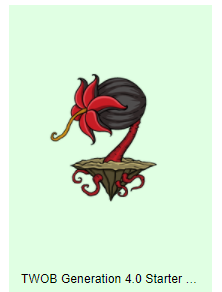 So of course lets see what's in this $5 pack from gen 4 of TWOB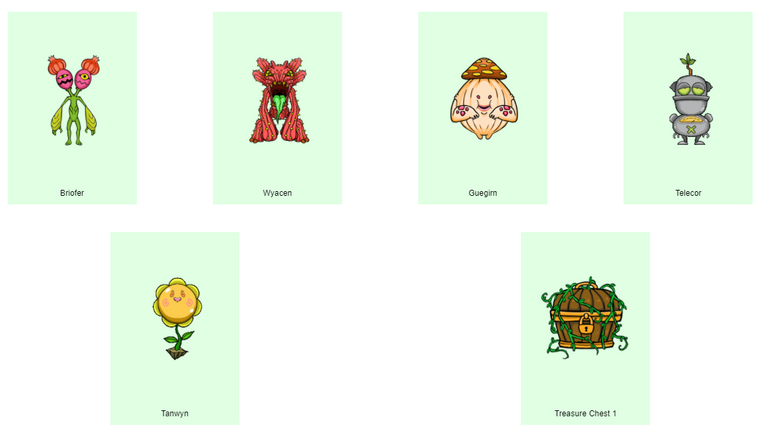 This is kind of cool I got a chest in a pack and 2 animated TWOB NFTs usually more valuable.
I got 2 first NFT made of 2 different NFT types as well which for some reason 1st editions are valuable.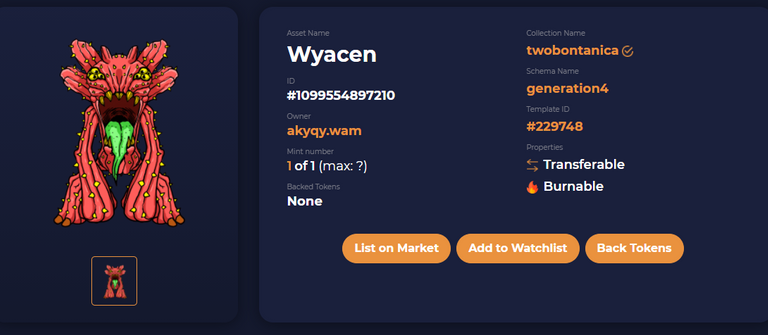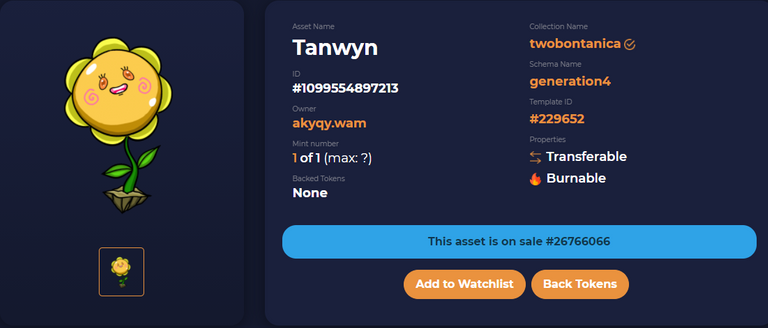 When you open a pack on WAX usually the first person that receives a select NFT of that type for the first time ever gets a #1 mint number IE a firs edition usually meaningless but people pay more.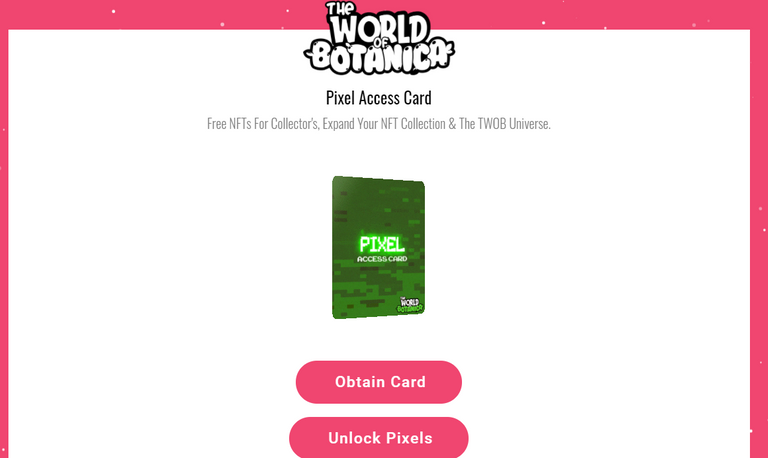 While not the most popular colection they are trying to course correct their NFT colection changing from a rudimentary game toward a staking option. The card above gets me a free NFT every 4 days from them though it costs $9 figured what the hell they are not bad just unpopular (there is a difference).
Figure it was beyond a long shot before their newest updates, now it wont break any records but it could develop a popularity of sorts.
Their new partner gives me reason to believe this colection may go places.
Immersys.io a digital social game with NFTs on WAX there have been popular projects like this on ETH before that are VR based but I'm not sure if this is VR.
A quote from phase one of their road map
"The Immersys Hub welcomes it's first players. The arrival will serve as phase #1 of the Immersys Beta. Players looking to be the first to experience the Immersys metaverse will require an Immersys Beta Key. This fully playable Beta will allow users to socialize via voice chat, showcase NFTs, & get a feel for the Immersys Virtual Tablet. This tool will feature the EleBlob Arena app allowing for EleBlob Collectors to challenge & battle each other."
So TWOB being involved in a massive project like this bodes well, but only time will tell.
https://immersys.io/
All the Packs drop at the link below
https://neftyblocks.com/c/twobontanica/drops/22889
their site
https://twob.world/
Splinterlands daily quest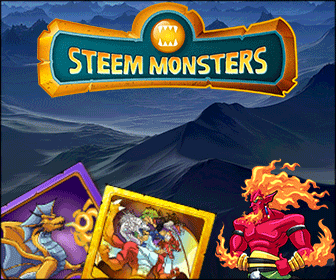 Started documenting every day with a potion used recently this is day 5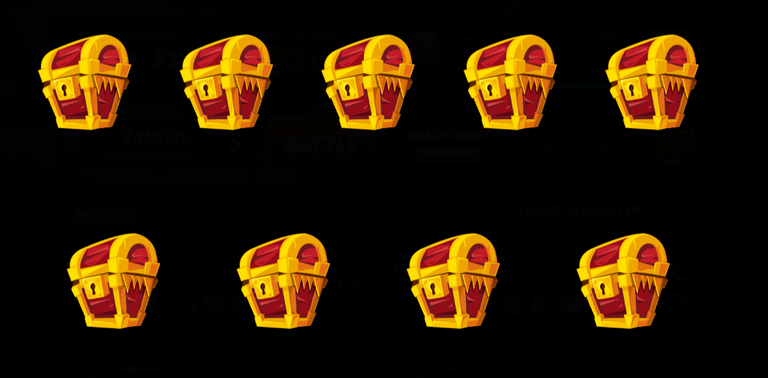 As you can see there is a new chest added still just a single quest potion but I'm
now at silver rank 1.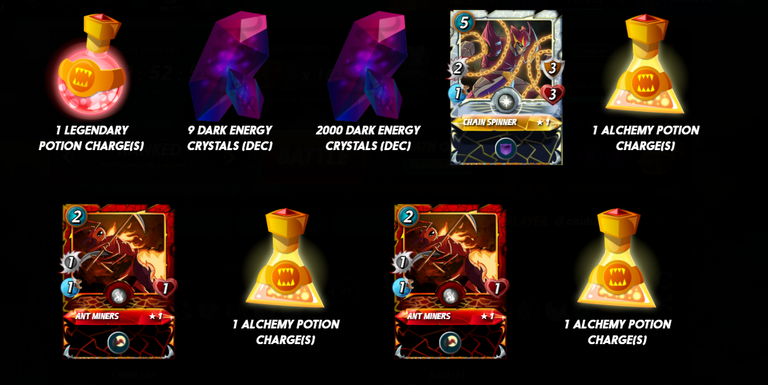 You see the 2,000 DEC with the spiked price no less & I buy quest potion with credits a stable asset.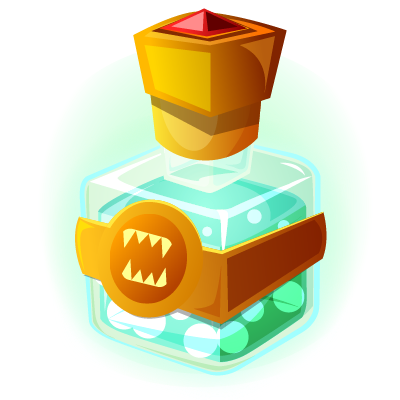 Now more then ever use those Quest potions, you can purchase credits wih many forms of crypto BAT, LTC, LEO, BTC, HIVE, HBD, and many more you buy the credits by pushing the + next to them in game.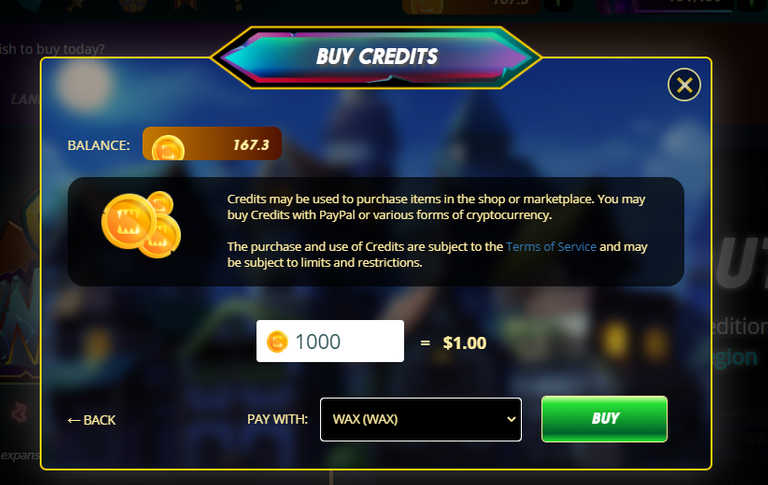 I use my credits for potions but you can use them to purchase cards from other players via the in game market.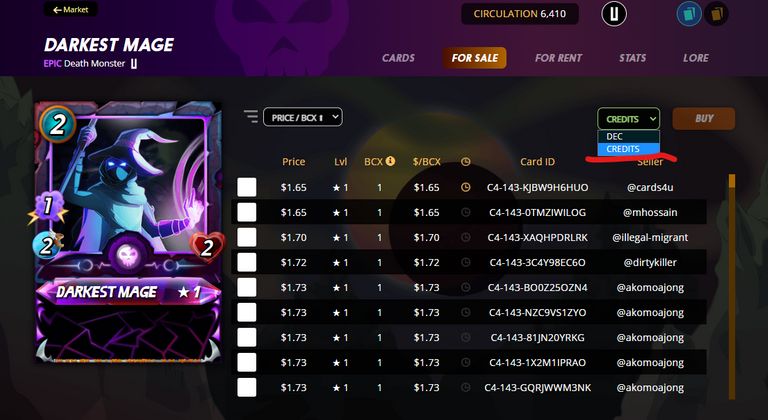 last part about credits is they are purchasable Via Pay Pal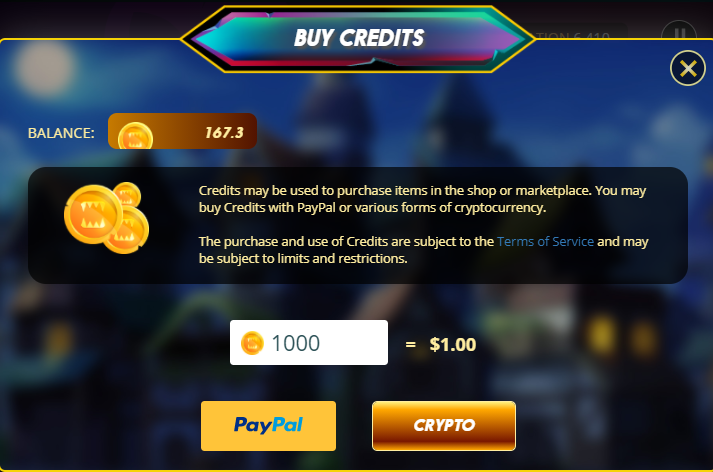 Though DICE packs require DEC you can hypothetically buy assets equivalent to the price using credits and sell them for DEC.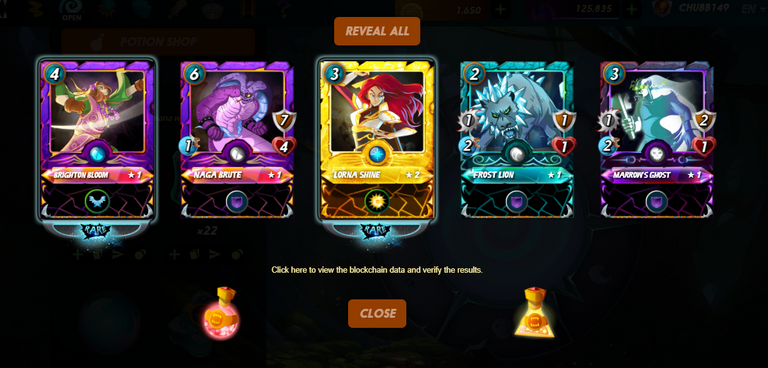 This was worth $11 a little over 2 months ago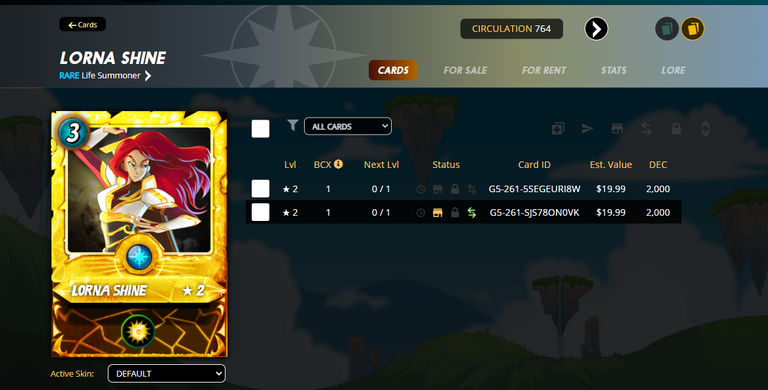 I have never seen any thing like this in my experience Splinterlands assets where more or less stable in price not increasing or decreasing to much in one market.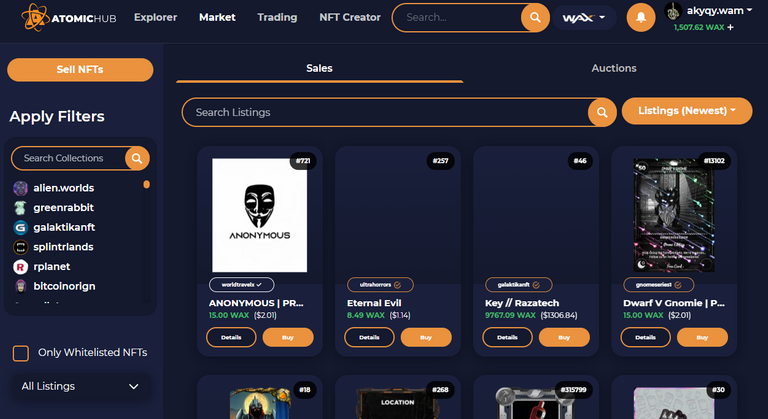 In 6 months Splinterlands has never been top 10 for P2P sale volume, now #3 or #4 in P2P sale volume in the last 24 hours for the last 3 days. If your not in Splinterlands yet I cant understand why must just hate money.
I have been messing with rentals on Splinterlands as well not bad really nice little passive approach.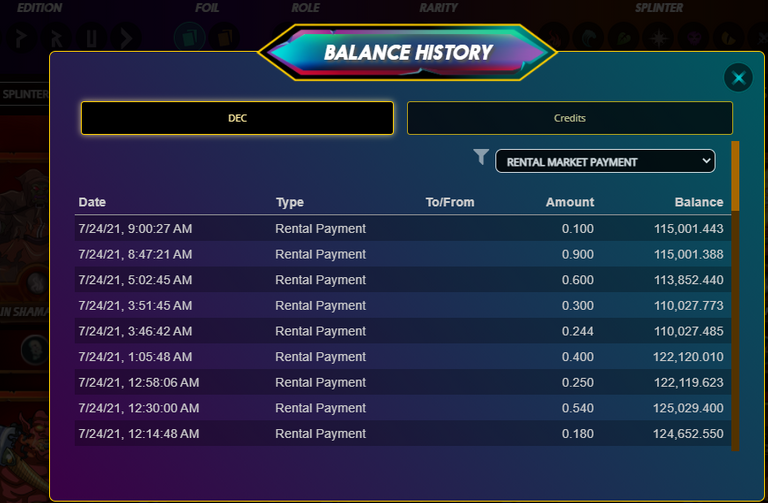 See individually renting is worthless in volume its potently profitable, Yeah I just said it digital card renting service what up with that.
Thinking Blockchain Buster something like that, hell tokenize all media songs video games, movies, comic books, And blockbuster rises from the dead in NFT rentals.
WAX info
Many of the WAX collections that I bought that later did much better are produced by one company.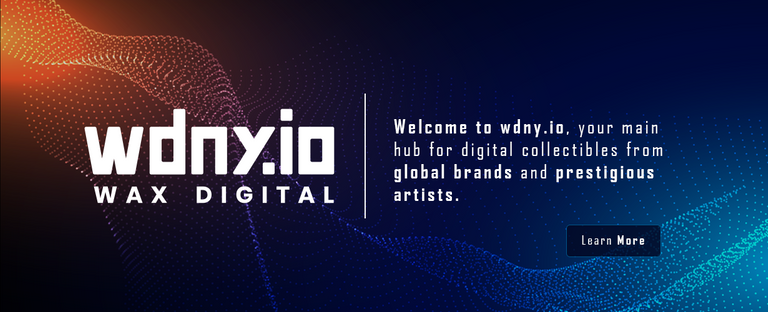 They apparently did many of the popular collaborations like Robotech, & Street fighter.



Bud farmer now done with series 1 BTW




MLB, Bitverse, Godzilla, as well as Atari garbage pale kids and some other collections where al collaborations with.
https://wdny.io/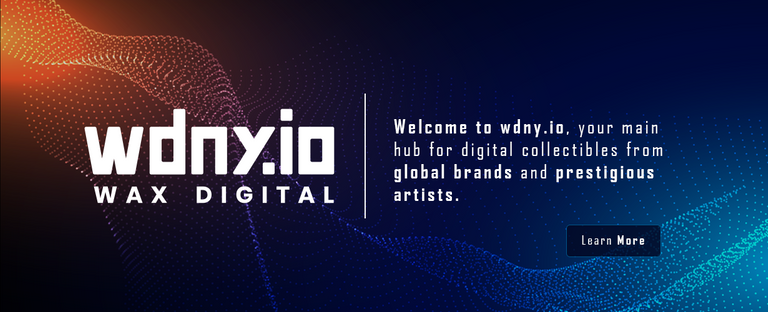 I'm pointing all of this out because its a good rule of thumb that if the NFT colection ends up on this list it does well. No the worst call to keep an eye on them going forward to determine the investment potential of new NFT collections.
Rplanet
Rplanet Game interface recently changed I dont own land plots but my guess its part of conquest.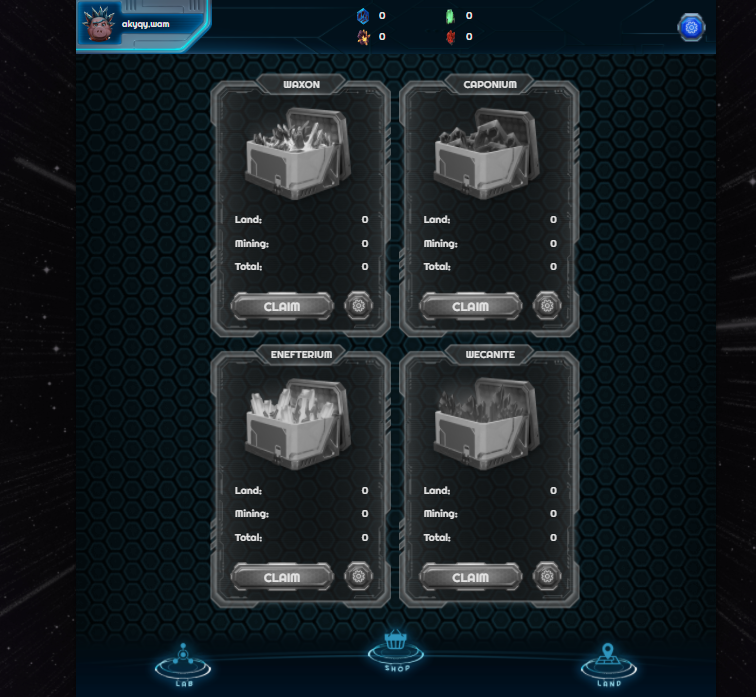 Good god colection after colection & blockchain games I invest in exploding recently in popularity. Their game mechanics rapidly changing in Rplant is a really big step its done nothing this big in 6 months.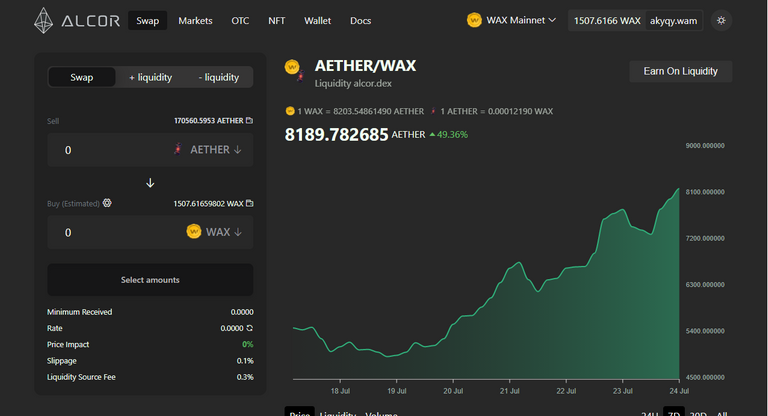 AETHER out performing my expectations at the same time DEC is as well I like these metrics.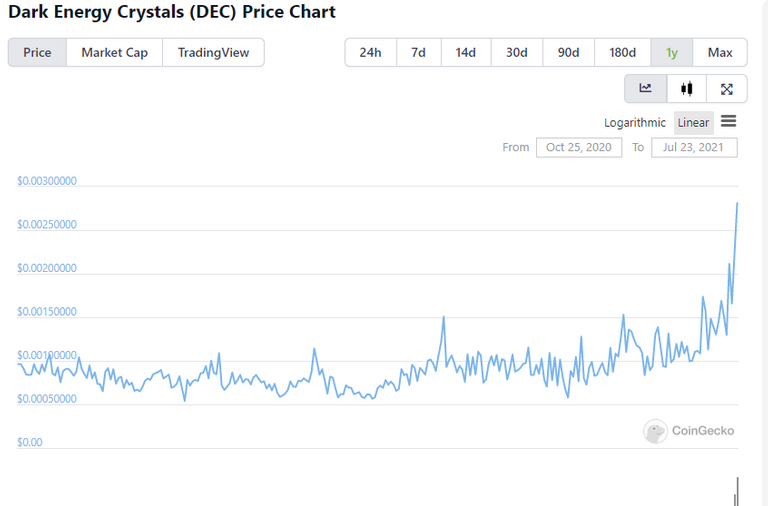 Splinterlands ripple effect
Many may have noticed the drastic rise in the price of Dark Energy Crystal (DEC) prices, coupled with the dramatic rise in their player base. Since Splinterlands assets utilize a Hive account it stands to reason the other Dapps & games on the HIve blockchain will likely be bolstered soon as well. Nothing is certain but after the players are on Hive it stands to reason as time goes on they would look a little further into different Hive tribes and games.
Since the Splinterlands Spike is due in part to the SPS launch & airdrop, once the average person logs in to play every day they will likely look around see what else hive has to offer.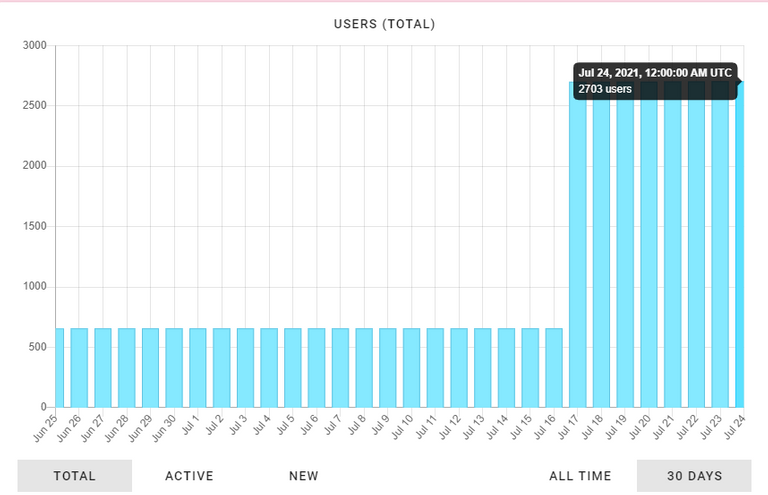 Dcity already has a drastic jump in its user numbers stands to reason other Games and Blogs will also be drastically risen in number uses and the price of their assets.
This is why while everyone is focused on Splinterlands in the present I'm looking to Hive in the future. With this cautiously optimistic view in mind lately I have been stocking up on Mining coins NFT game assets any thing cheap or down in price that belongs to a service with merit from my personal perspective.
No one can predict the future but market trends are something I feel comfortable taking a stab at. Could be wrong it happens but tis is why I only invest things I can afford to loose.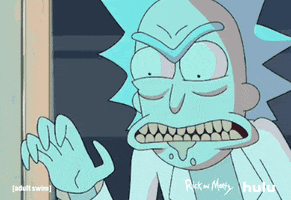 Since Splinterlands isn't the only game on Hive, I have been buying StarPro from another popular game rising star. Also upping my growing supply's on Hashkings with any extra $ I have.
Both of these games have been expanding lately Rising Stars StarPro can now be used to make expensive and popular NFTs once a week.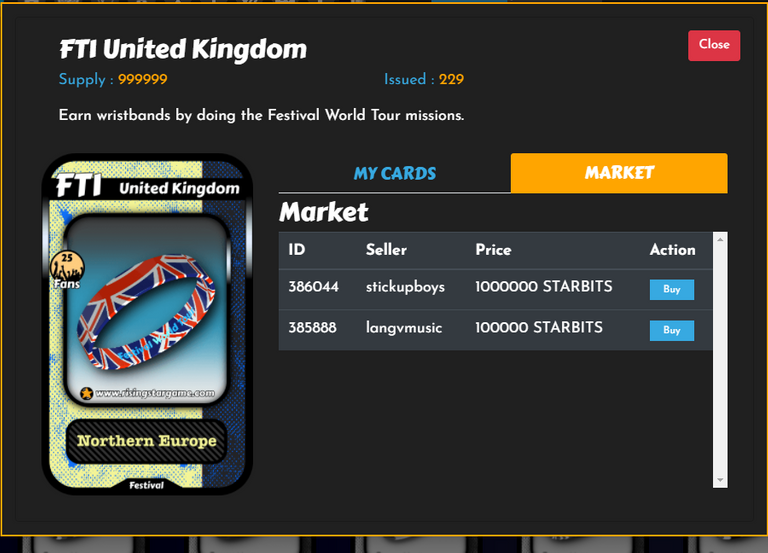 These change each week and 4 together from the same region in this case Europe makes a legendary NFT. So this gives Star Pro a burn use case and the wrist band NFTs a blend use case both good traits to look for.
Each festival lasts for a week and happens in real time.
Convert Backstage Passes to STARPRO or bribe security directly with 1 STARPRO to go backstage at the festival.
Completing each festival mission gives you a wristband card for that country.
Collect all wristbands for a given area and burn them to receive a festival band member card.
Collect all four band member cards and burn them to receive an EPIC "festival band" card and have the ultimate bragging rights!
Thus it may be in your best interest to look into Rising tar if you missed the boat on Splinterlands.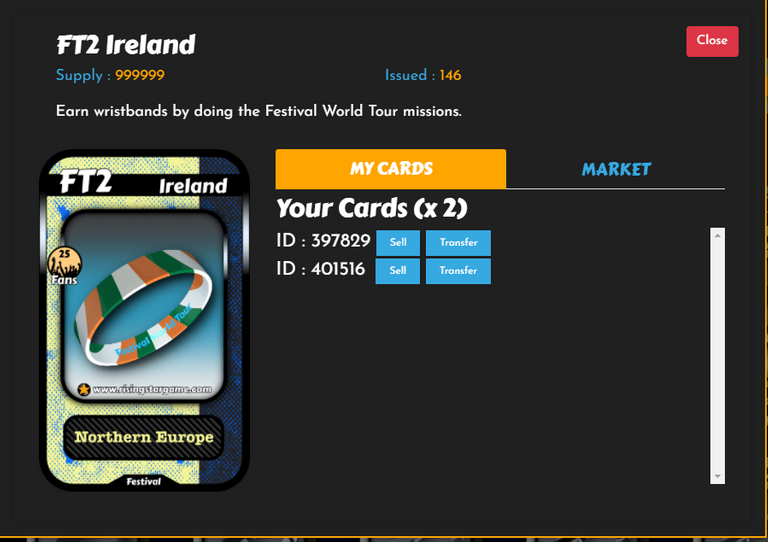 You can get multiple wrist band NFTs every week from a level 1 account but you have to hit lvl20 to cash out. Each world tour mission costs 1 StarPro, changing every week the mission may be done multiple times. I just got 2 Ireland wrist bands just to sell the extra.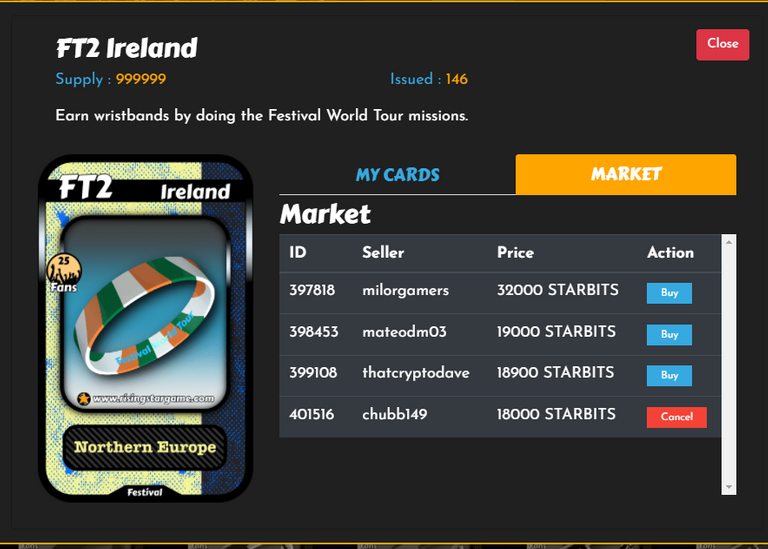 If it sells best believe I'm doing a write up about it
https://www.risingstargame.com?referrer=chubb149
Yoshi drops Mining Music NFTs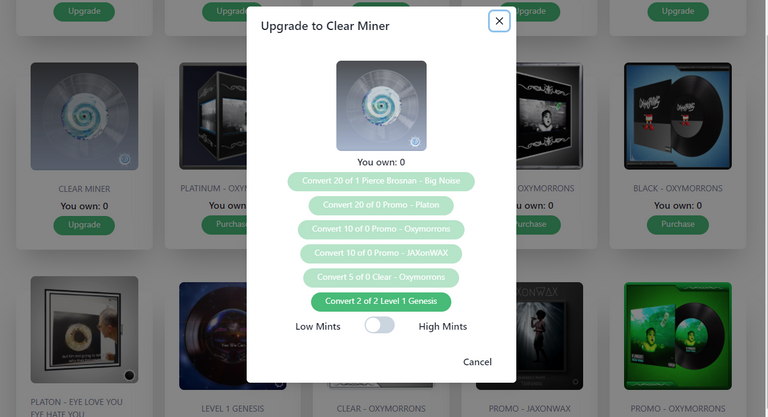 Given the Splinterlands spike of 2021 is in full swing lets look at some really impressive new collections Yoshi Drops came out of the gate full boar and hasn't stopped. A music NFT colection featuring 50 cent recently has 2 types of mining, 1 is to mine NFTs via smart contract NFTs mining via smart contract and the other mining is a drip system through mine craft,
Not doing the mine craft crap but I'm in to generating free NFTs so I'm going for those.
Upgrading 2 level one miners now inactive together to get a clear miner which should be active cost $12 for both lvl 1 miners.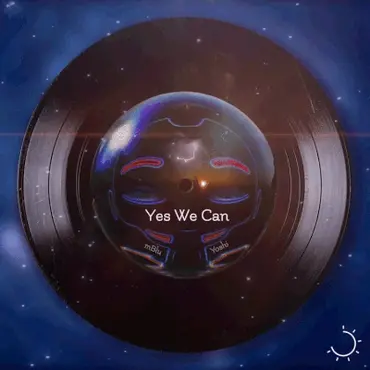 when combined together you get these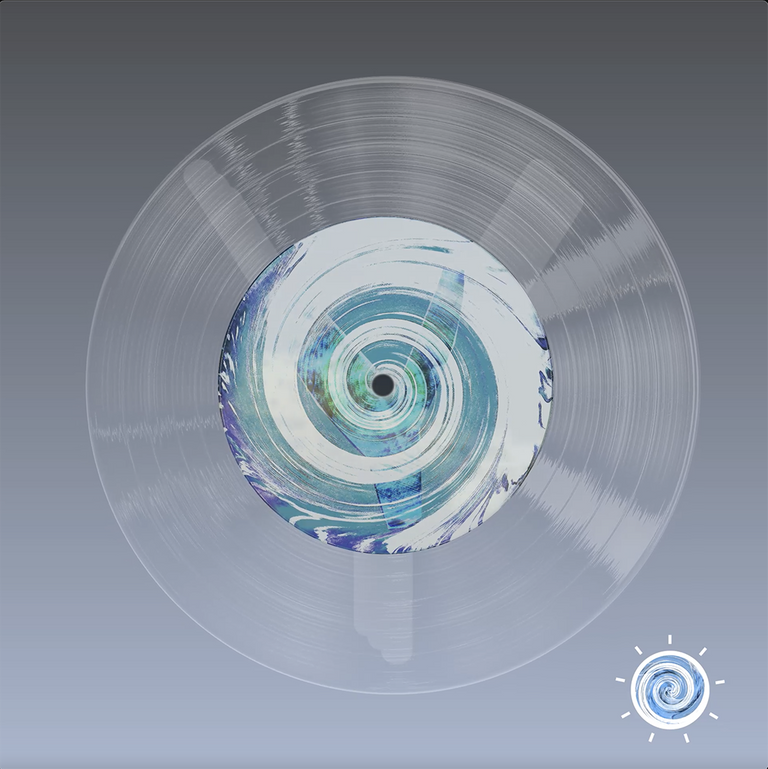 YoshiDrops provides an avenue to burn Yoshicoins for Clear and Black Memberships. The primary use case for Yoshicoins at this point in time was the ability to accumulate towards membership levels of varying degrees. Yoshicoins were used until 07/21/2021 to upgrade Clear, Black, and Silver memberships.
Mining
Yoshicoins (YCs) will be exchangeable for YoshiBucks ($YOSHI's), the token of the Yoshi platform and marketplace that will have an exclusive catalog of limited edition NFTs from your favorite artists and bands.
$YOSHI's will be used to buy limited edition music NFTs from the artists you love in the $YOSHI Marketplace, where members get a generous discount for using $YOSHI over any other form of exchange.
These are future plans but for now I'm getting these while I can before I have no choice but to buy not blend them.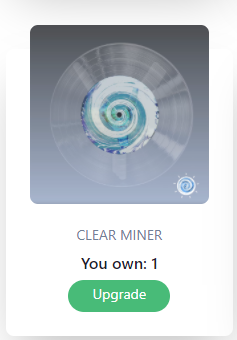 Like your running a marathon when one investment performs well I invest in a few more I had been researching. Yoshi drops is good for the planet, musicians, fans, and customers that's 4 wins in a row.
Also not really much of a risk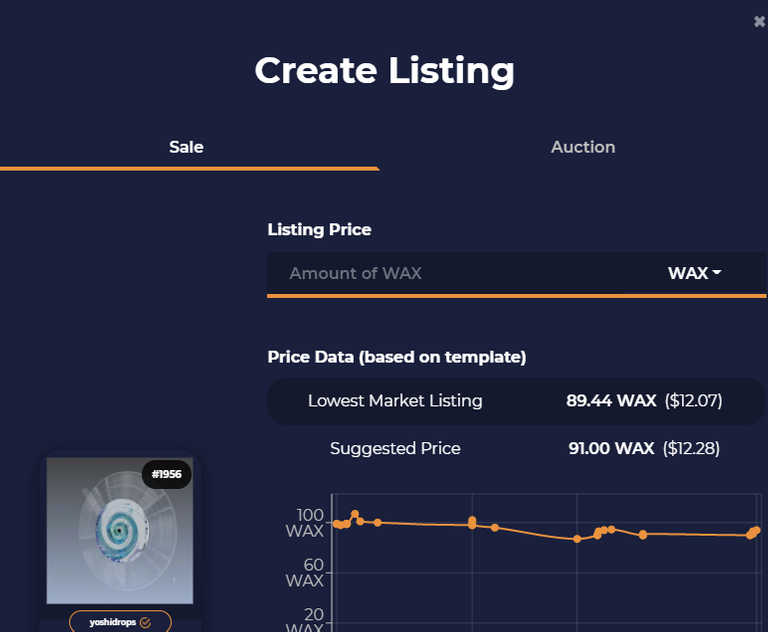 I paid $11 almost $12 for the two lvl 1 miners I used worse case I break even.
NFT mining update WAX Arena
More new NFT mining this is 3 today alone TWOB, WAX Arena, & Yoshi drops. Renting Splinterlands assets side hustle after side hustle see one bet fails so what I place like 10.
Finally having gotten enough power points in my account to mine 0.04 AEXP every hour. WAX arena is a NFT staking service sorta like collect social but its less involved simply collect their designated Collections NFTs & get over 100 Power points all together & it should start mining AEXP.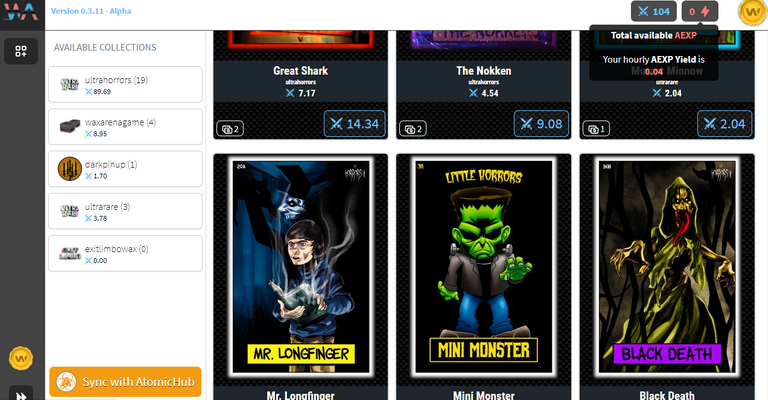 My account has just began this process & ill keep anyone following up to date as I learn more.
The 27th?
I'm not sure if they just dont check other NFT collections or dont care but I got 3 launches happening the same day the 27th. SPS distribution starts as does Green Rabbits mining, & SAW NFTs hit the digital shelfs.
Two of those are not exactly simple NFT mining or in Splinterlands case SPS Airdropping / rewards pool. These are aspects of NFT collections that literally are something never been done before & they are both the same day.
God damn NFTs are way more complex then I would have ever suspected, you think collectables game assets simple shit. At first yeah for the most part they where simple now the smart contract integrations and muti blockchain systems makes the thread covered beautiful mind room look tame.


Pepe Silvia
After that mental break down day there is a Mutant Rockers launch on the 31st, I know I'm missing shit that's launching but its been a crazy month.
What I'm smoking
Today I'm smoking Chocolope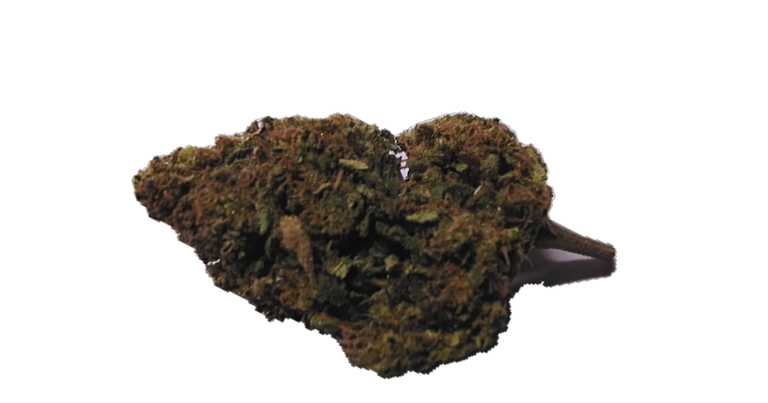 Figured I would update the status of my indoor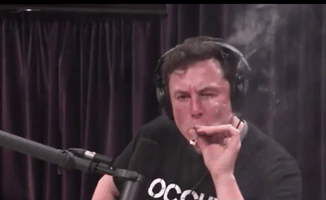 Nice and healthy using the worm bed not the worst call call mag some other really low number organic nutrients Kelp meal, oyster shells, & I mixed coconut fiber with a small layer of gravel at the bottom 1 inch of the pot. I feel it keeps moisture from building up in the soil letting it air out between waterings personally I think is the key and proper soil health.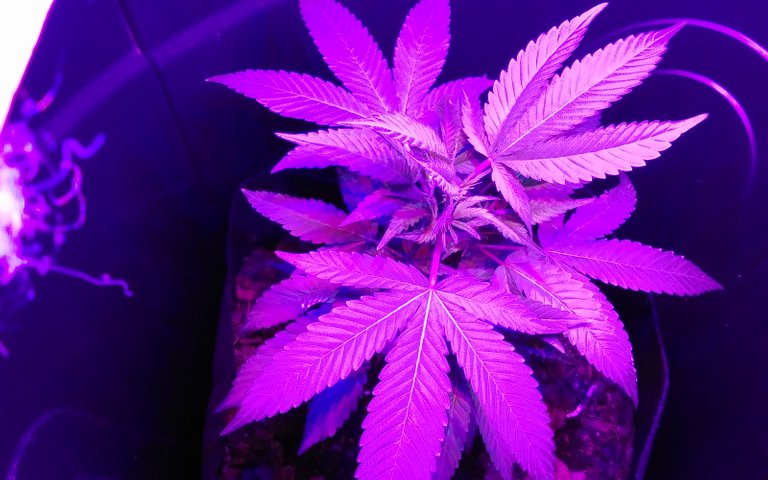 Honestly forgot the strain of the plant have to ask the friend that gave me the clone but I think its headband
Post interaction pays
I announced a few days ago I would be randomly giving those whom comment on posts any posts Hive Stake Based Income Hive SBI. I wont be doing this on every post just when I feel like it or have extra HIVE.
https://ecency.com/@darmst5339
Let me know if you dont get the Hive SBI, & ill attempt to fix it thanks for interacting.



https://peakd.com/hive-189312/@steembasicincome/hive-sbi
Post above explain Hive SBI
Free NFT 1 time airdrop URL
I try to include a single claim airdrop URL for WAX wallet users containing free NFTs, It may only be claimed by the first lucky person to click the link. After claimed once the URL will no longer be active. The lucky reader should receive 6 NFTs if you received less then 6 check your whitelist settings.
https://wax.atomichub.io/trading/link/229392?key=5JULg6aubbWdFtcYTvDDFMNEcRA7Y6r4HGF29ANn63f3g9hrBWr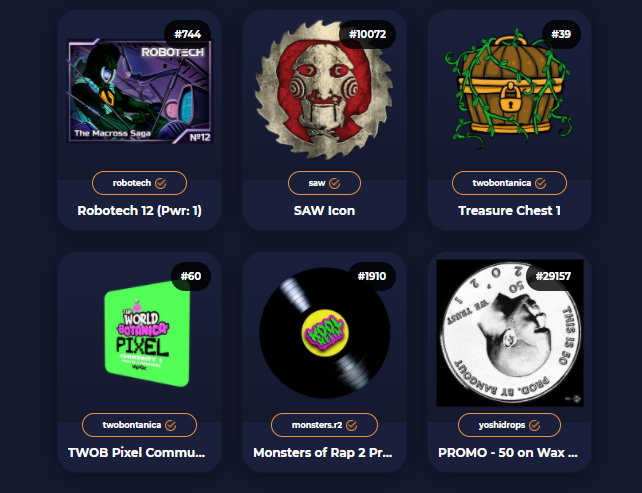 Included in these 6 NFTs are two packs which you may open here.
https://neftyblocks.com/c/twobontanica/packs
Once claimed please let the other readers know in the comments it helps.
Perhaps your interested in purchasing any of my NFTs from my ever expanding collection you may do so here.
My stock constantly rotates so it changes daily
https://wax.atomichub.io/explorer/account/akyqy.wam
Prospectors topping the NFT sale value for 3 days now also a free to play game check it out at the link below. BTW they have roulette so the Martingale system works here however no site reward and its not a large project so doing this could be detrimental. this game is free it makes real crypto give it a shot its not bad honestly you can make quite a bit on it.
https://prospectors.io?waxref=akyqy.wam
more free WAX games, rewarding free NFTs/Crypto
https://alienworlds.io/
https://rplanet.io/
https://collect.social/referral?r=akyqy.wam
Rising star is a totally free HIVE game no input for steady output my kind of investment.
https://www.risingstargame.com?referrer=chubb149
NFT / FTW
---
---