First of all, some people may have noticed a lack of running posts from me lately. I am not exactly injured, but my upper leg muscles have just not been feeling right lately. I could still run, but it did not feel right. It was not painful as such, but I want to give my legs a bit of a rest and see if they recover.
Meanwhile I keep playing a couple of games on Hive.
Rising Star
Rising Star is still evolving. A major new feature is music promoter. This allows you to bid to 'promote' a mission. From that you can earn a new token called STARPRO. The main use for that seems to be the ability to buy a new card that lets you finish short missions straight away. I had a play with promotion, but only won a tiny amount of STARPRO. Others are really into it. You have to spend your Starbits and I prefer to use them for other things.
One thing I have been spending on is crafting. This allows you to mint cards by collecting parts. You can see below all the cards I have crafted, as seen in NFTMart. I have been concentrating on production as they help in the lessons I do to increase skill.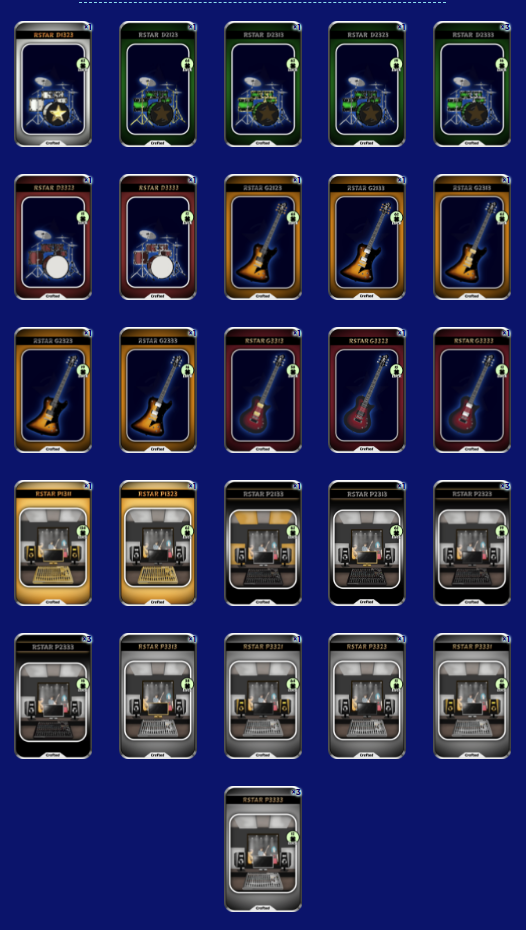 Thanks to all those extra cards I am managing to maintain my position in the game rankings. I have a lot less total cards than others up there. This means I get a bonus extra HIVE or so each day, but it is just another fun aspect of the game.

Having over 200 unique cards puts me third by that measure, well behind the top two. I will keep running a few crafting missions each day. I hope to get more gold parts to make more valuable cards, but they are pretty rare.
Another milestone is having over 200,000 fans from my cards. That means I earn a good amount on each mission. Apart from crafting that gets ploughed back into buying more packs. Some days I will use some of the Hive Engine tokens I earn to buy enough Starbits to buy packs, whilst retaining the million I need in order to run the millionaire mission.
More new features are due. There is an ominously empty 'Records' tab on the cards page and @risingstargame is not telling us anything about it. He likes to tease us. To get news on the game you should tune into his weekly Youtube show where you can win cards and hear lots of music from the community. After all, the game is about music and lots of musicians are playing it.
There is a musician called Billy Korg, who I am not sure has a Hive account, who was the latest to get his own legendary card. So far nobody has had that card in a pack. @foxon is so desperate to have it that he is offering a load of legendary cards in exchange for it.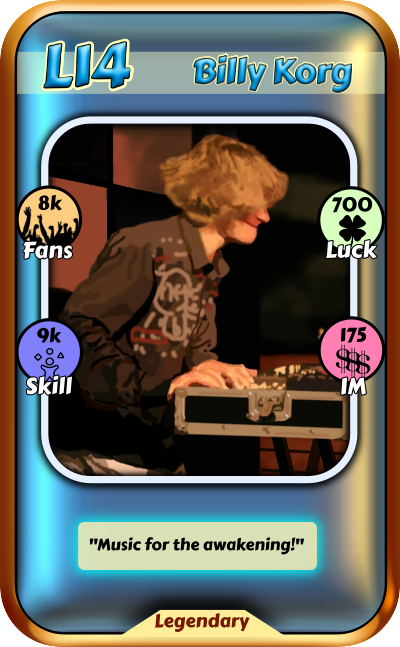 I am getting several batches of packs each week, but legendaries are hard to find. There will only be fifty in total of this card. I have found a few legendaries and have bought others. The asking prices for some seem crazy when people ask for HIVE as the price is so high now. I am not that desperate for them.
Splinterlands
I am also still playing Splinterlands. I recently got enough cards to play the Diamond III league again. I could get well past that before the power limits came in.
I am part of the Splinter Elites guild and have participated in the new 'brawls'. I think this is somewhat like tournaments, but I have not done those yet. In brawls you compete against other guilds. There is a set of battles each time and you choose one of the appriate level for you.

At the given time you get a list of opponents to battle and select your cards. The battles happen when both players are ready. In my first one I won a few, but in the next it was restricted to Untamed cards, which I do not have many of. I lost all my bouts that time. I guess this is another incentive to buy the new packs. I have just been spending DEC on upgrading the cards I have, but I may be missing out on some cards.You just have to pick a strategy that works for you.
Hive has got me back into playing some games, but I am trying to avoid them taking over my life. I need to get back to running soon as well as making music.
Hive five!