I was chugging along nice with Rising Star until the Ego hit. I guess it is my own fault for getting too skilled.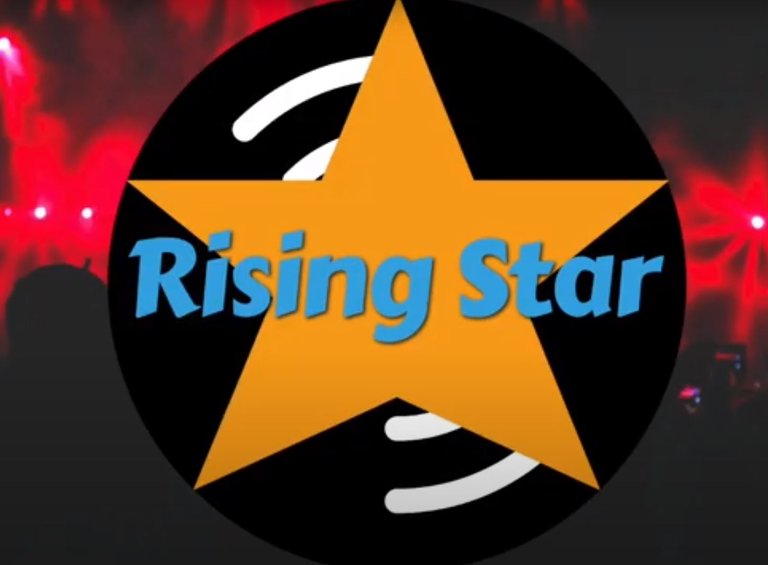 One can still busk the streets with skill; the problem is too many drunks get to see you, you draw in a crowd and they become your fans (for a while).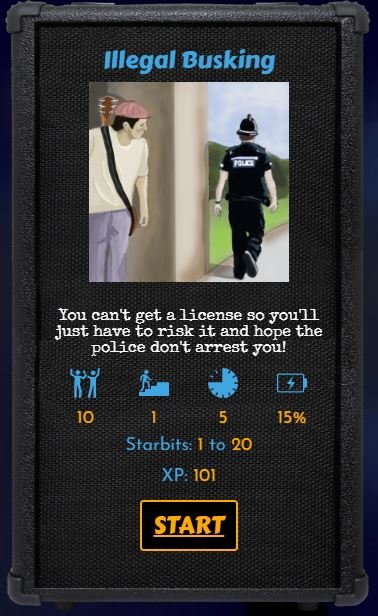 The best quick mission within Rising Star is Illegal Busking. It lasts 5 minutes, generates a good return of experience vs time and only drains 15% of your power.
What's not to like about it?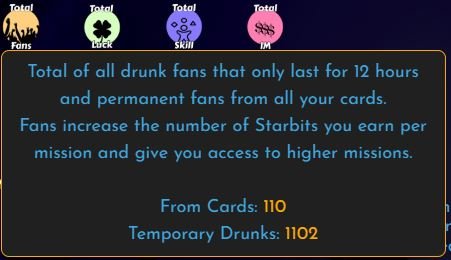 When 90 drunks at a time start being your temporary fans for the next 12 hours, that fan base can easily break 1000 and then the dreaded Ego meter appears restricting your Starbits earned per- mission.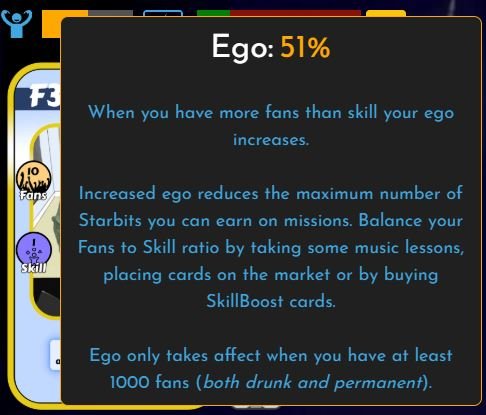 If you don't know what the hell I am talking about then connect to Rising Star, the game that will raise you from a lowly busker in the streets to a superstar.
It is only in Alpha phase, takes little of your time, and has proven to be very addictive.
The above scenario may be deliberate, and method to slow down the play. I am at level 23 and about to perform the 'Saturday Headline' gig which will take me on to the next map.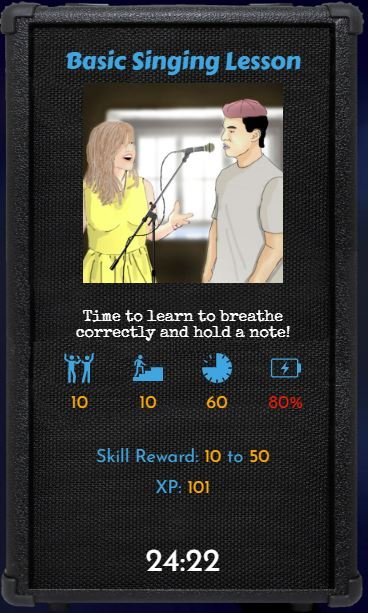 I am also being forced to take Singing Lessons as this is the only way to raise my Skill, in an attempt to surpass my Fans.
There are a few cards that raise skill such as SkillBoost and but they don't come cheap.
The Songwriter is the only card I see so far that raises just skill and not fans.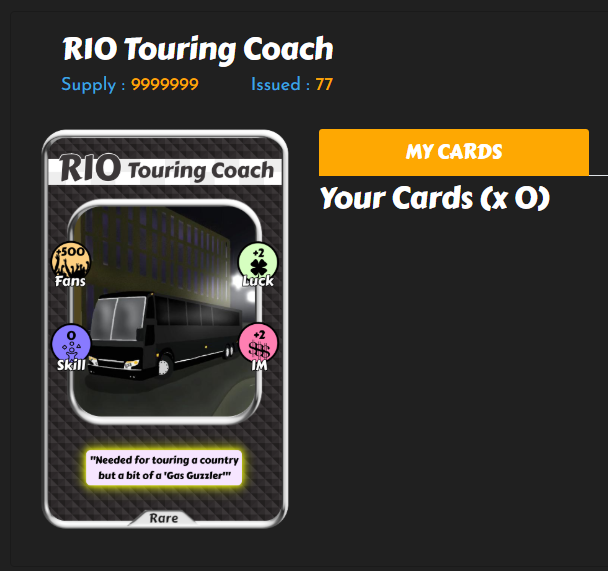 Raising fans, is not a problem after Level 10 or so, just grab a vehicle, the flashier it is, the more fans you get.
So are Fans bad? No, they represent the number of Starbits (the game currency) you gain per-mission. It is a delicate balance of Skill vs Fans.
Just expect to be forced into some lessons. They cost in terms of a drain on your power bar and time. A singing lesson will take an hour.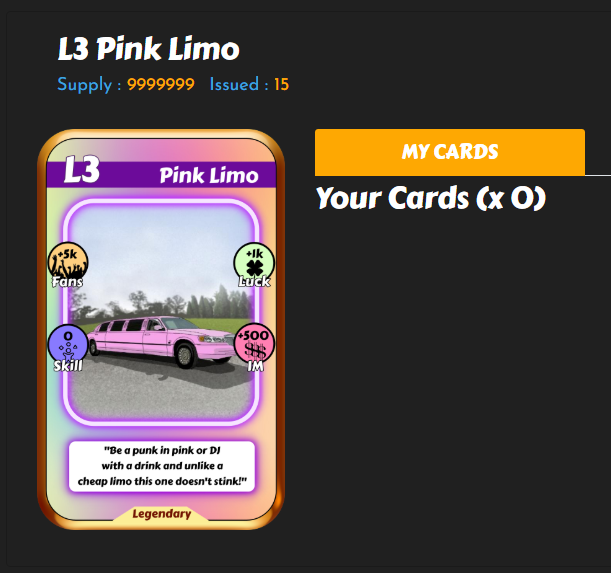 If you get too many cars, trucks and vans then put them on the marketplace at 400000 HIVE each. Nobody will buy them, and your Fan count will then be reduced as they are technically not in your inventory.
It's not perfect but it works!
I feel there should be a few more cards that give skill, besides The Songwriter. I think that the recluse lady is going to be a popular card.
If you are interested in playing Rising Star then please click my referral link, here.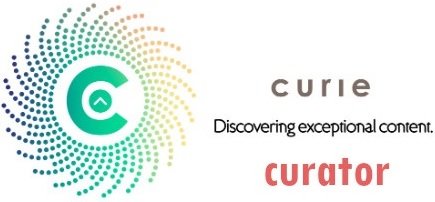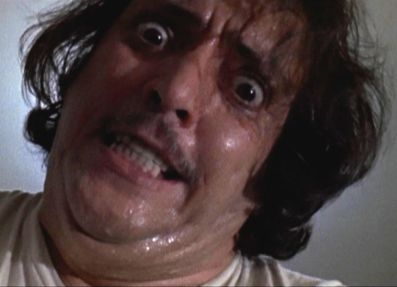 If you found this article so invigorating that you are now a positively googly-eyed, drooling lunatic with dripping saliva or even if you liked it just a bit, then please upvote, comment, rehive, engage me or all of these things.