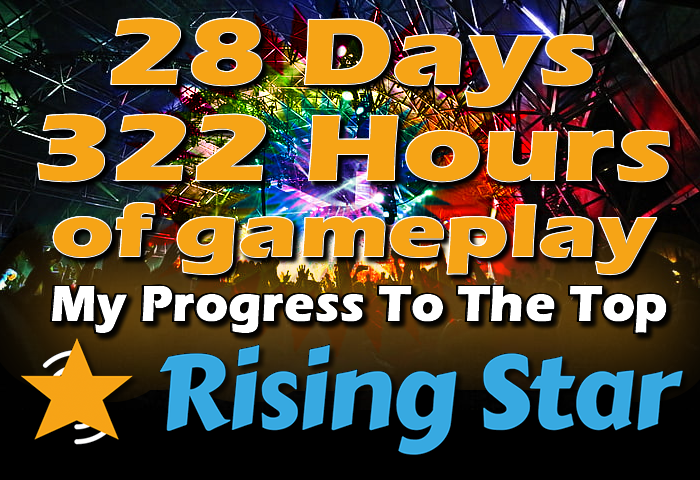 Day 28 – almost a month
my progress on #risingstar has not been as prolific over the last 7 days, there is a few reasons for that –
We have just hard the Hardfork, which created a few issues surrounding the various Apps etc, having said that the 3risingstar team were pretty much on top of everything and the changes went very smoothly, probably the longest wait was for Hive Engine to catch up with its replay and for all cards to show again in players inventories.
I am also in the stages of moving house and spent two days driving during the week which slowed down my access to the game.
I was position 25 on the leader board there for a couple of days and have now dropped down to postion 66
A new card on the block is the Speedboat,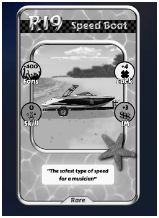 Which looks great and I can't wait until I can get one, although the Limos and the Jet Plane also look great, I am a long way from getting any of them and a long way from needing them also
I have been purchasing a few cards with Swap Hive, mainly focusing on value for skill cards, bringing mus skill level up as far as I can get it, as well as undertaking numerous lessons to get my skill up.
So my progress over the last 7 days has seen an increase in my stats as listed below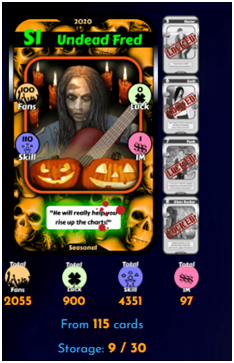 I am currently now at level 36 – Levelling has definitely slowed down – Being away from the game is partly to do with it but also it now takes a lot more missions to get the levelling experience needed for each new level. I think I can still possibly average 1 level a day for the next couple of weeks, although I am still moving house so we shall see, I do open the game up on my phone so I can keep up with it when I remember
I currently have 2055 Fans, 1428 are from cards and the rest are drunk Fans, This always fluctuates depending on how many drunks come along, I have a bevy of whisky bottles to store these fans and often release them at night, when drunks do their best work. I like to have a couple of bottles empty in case a swag of them come along . My main aim is to keep my fan base at approx 50% of my skill base, at thuis stage of the game.
I am now at Skill level 4351 which is massive increase since the last report 7 days ago, Cards have been the main gain here but I have also undertaken many lesson, still only the guitar and singing lessons, and looking forward to being able to do more as my level gains.
My Luck level has increased to 900 Not a massive increase but an increase all the same. All luck increases have been by cards. Occasionally a four leaf clover pops up but that only lasts for a temporary short time.
My IM is now on 97 which is an increase since the last report, IM comes into play later in the game, IM stands for Income Modifier, I am yet unsure what part this plays but no doubt I will reach a point when it becomes apparent.
I know have 79,606 Starbits and am looking forwards to buying some card packs with this, I could send it to Hive Engine and transpose it into hive and cash in, but I would rather put this back into the game
I have also completed 552 missions in total which is not as much of an increase as the last 7 days but still a good increase
I have notched up a total of 322 hours and 45 minutes of mission play since starting the game,
My 7 day increases are
I have increased 5 levels
I have 297 more Fans
I have 18 More Luck points"
My Skill has increased by 791
My IM has increased by 15
I now have 21,653 Starbits
I have completed 122 Missions
I completed 80 hours extra game play
The game is still captivating my interest, I think the striving to achieve is what does it for me at the moment, and for me to play a game consistently for 28 days is as very rare occurrence indeed.
I commend the development team and support team for #risingstar. They are on the ball, very responsive and constantly improving game play for the members.
The game has complexities that I haven't even come across yet and I am sure when I get to a level that I can unlock my band the game will get even more complex
Another feature that the development team have put in place is that once you reach level 50 you are able to utilise your Starbits for advertising on the site and the ads appear in a prominent position on your diary list
---
If you haven't started your road to becoming a rising star then what is stopping you, Here is your chance by
Click on The Rising Star Banner to start your journey today


The HIVE Guide:
Do you want to have a FREE comprehensive Tool to navigate your way around HIVE
Click the Banner below and start your training today


#hiveguide