Special Tip - get your mobile link!
Why special? It gives you a fab opportunity to play while on the road with your own link which requires no complicated login procedure!

Progressing to become a star
This game is addictive - I am in my 4th day I think and on my way to reach level 7 in the meantime - pure fun to play!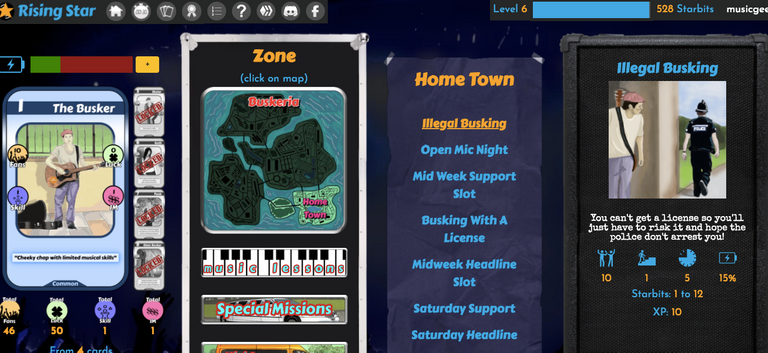 Join me and become also a superstar.
Join the Music Game: https://www.risingstargame.com?referrer=musicgeek

Check the Music Community on Hive - join here