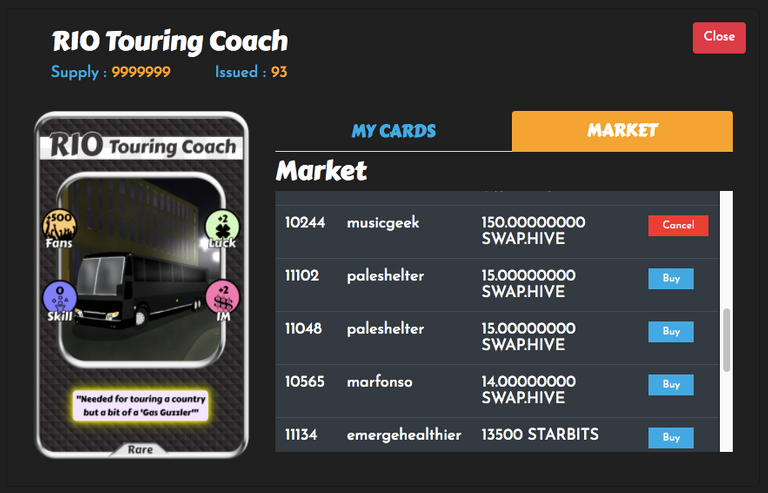 Special Offer
Why special? As I struggle to move up - currently level 15 - I am sure some of the folks on top are in desperate need for my card to handle their global rock star tours :-). Check out my offer - you need fans I am sure!

Who are you progressing to become a star?
This game is still addictive - but I need more patience it seems.
Join me and become also a superstar.
Join the Music Game: https://www.risingstargame.com?referrer=musicgeek

Check the Music Community on Hive - join here