RISING STAR GAME TOUR - ALL MISSIONS SCREENSHOTS FROM AREA 1-3
Hi all, I know we've all had the same problem, we wish we could check the other missions while one is in progress... well, here I'll leave screenshots so you can check if you need. Or maybe if you haven't unlocked any of these areas and you are curious to check what's coming next, here you are.
For reference, when I took the screenshots I had 18K fans and 17 XP Boosts-10, so if you have more or less fans/XP boosts the max starbits per missions as well as the XP will be different to mine.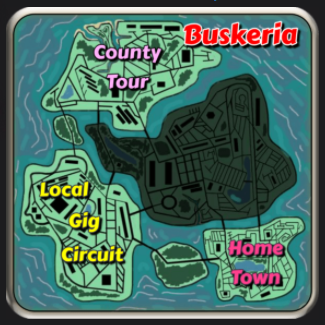 AREA 1: HOME TOWN
AREA 2: LOCAL GIG CIRCUIT
AREA 3: COUNTY TOUR
I think it's very interesting to see all the areas together like this. I hope you find it useful, and see you later!
⭐ START YOUR MUSIC CAREER NOW!:
https://www.risingstargame.com?referrer=fabiyamada
---
🍯 Follow me:
🐝 Twitter 🐝 Instagram 🐝 YouTube
🍯 My NFT stores:
🐝 Grand pixEOS Gallery 🐝 Makers place 🐝 NFT Showroom
🍯 My Merchandising stores:
🐝 Society6(buy with fiat). 🐝 Mypixeos(buy with crypto or fiat).
---
---