Let me tell you a secret.
Its not that long ago I was doing illegal Busking to earn a few dollars for better equipment!
But here is what I have done so far:
• I have done open mic nights
• I got a license for busking!
• I have supported local bands on different Saturdays.
• I have headlined on different Saturdays
After I headlined I got a lot of attentions from local radio stations who wanted me to come on a speak about my music!
So in between recording singles in my bed room and making songs, I do radio interviews to get out into public!
I am currently building up the cash, so I can afford to record demo in the near future!
Wondering how I look? Look no further!
Look at me: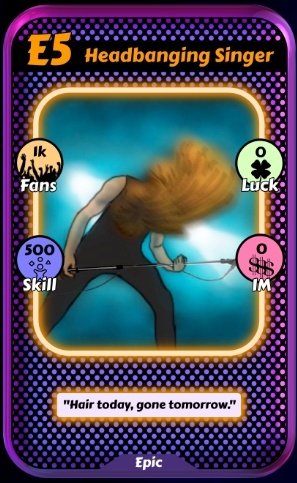 Rocking and rolling like a badass!
I am on a journey to assemble the biggest hardcore headbanging squat the world have every seen!
Will you join me om this quest?!
https://www.risingstargame.com?referrer=cwow2
@risingstargame