A small part of old Turkey. Ethno Hotel in Birgi
Hello, dear Hivians!
Let me digress here and show you a little photo spin-off from storytelling about my recent expedition around the Sea of Marmara. This post is about a small town of Birgi in a Turkish province. Until you look closer, it may seem that time here moves so slowly.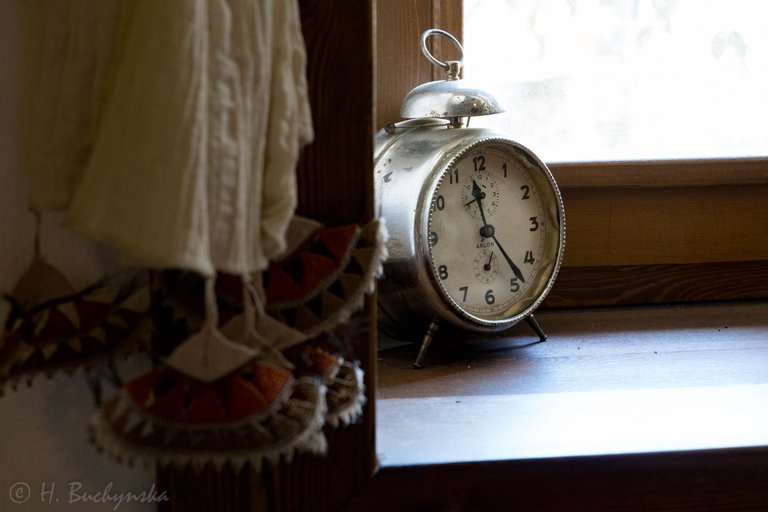 I didn't see modern buildings when walked around, so I think they are really very few if any. No wonder that hotel we stayed at is a low two-story house, and all its interior including 4 guest rooms, reception and the hall with a fire place in traditional Turkish style.
I captured most of these pictures with my Sony camera but some of them are from my smartphone. They are not as good, and I hope you will forgive me this fact as I so much want you to see all those lovely items and details. All of them are collected with love and care.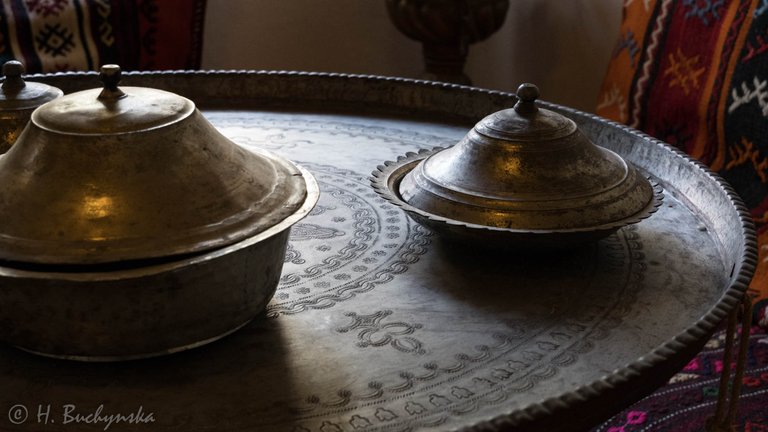 I booked 2 rooms for 3 of us. One was at the ground floor and one on the first floor. The common space on the first floor was very cozy, with a fireplace, sofa and armchairs on the one side.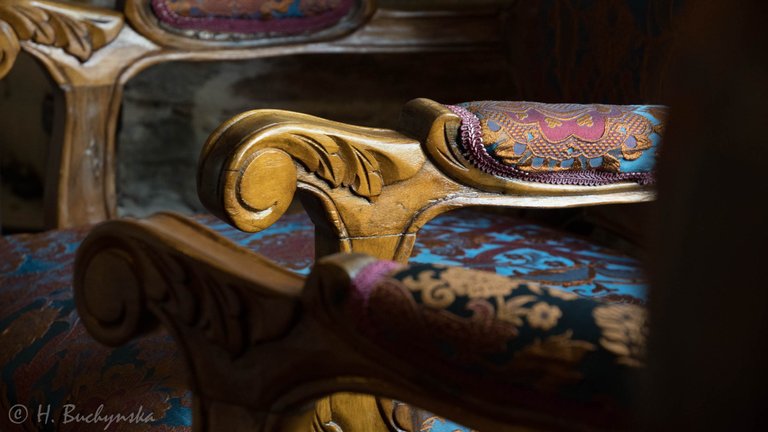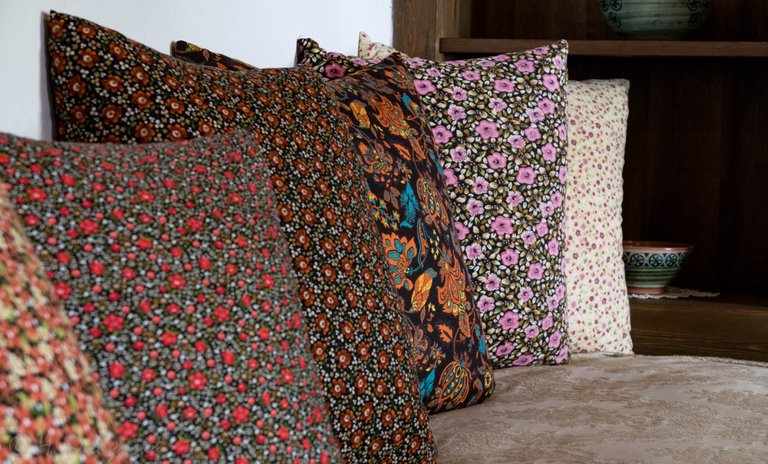 This shot is from my phone, just to give you a wider angle: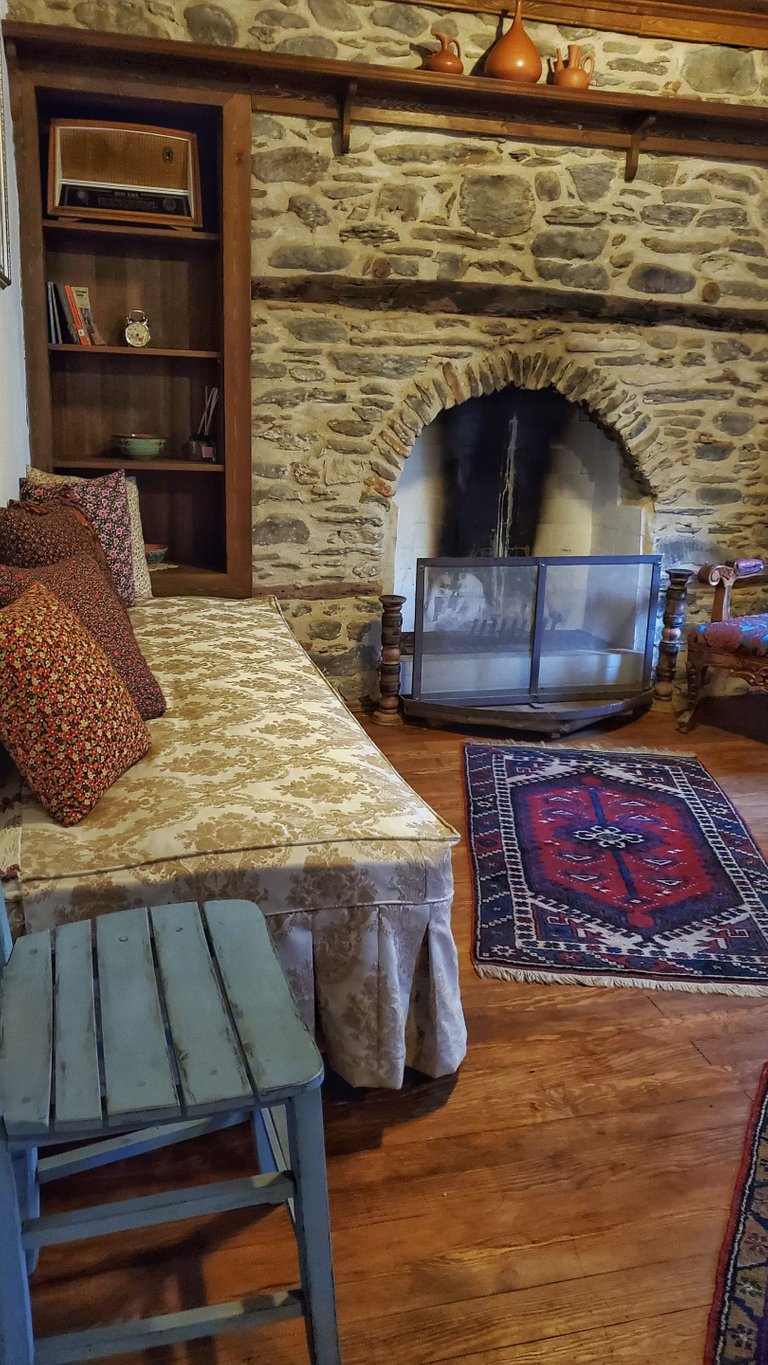 In the other corner there were large cushions decorated with traditional ornaments that strongly resemble ones we have in mountain region of my Ukraine.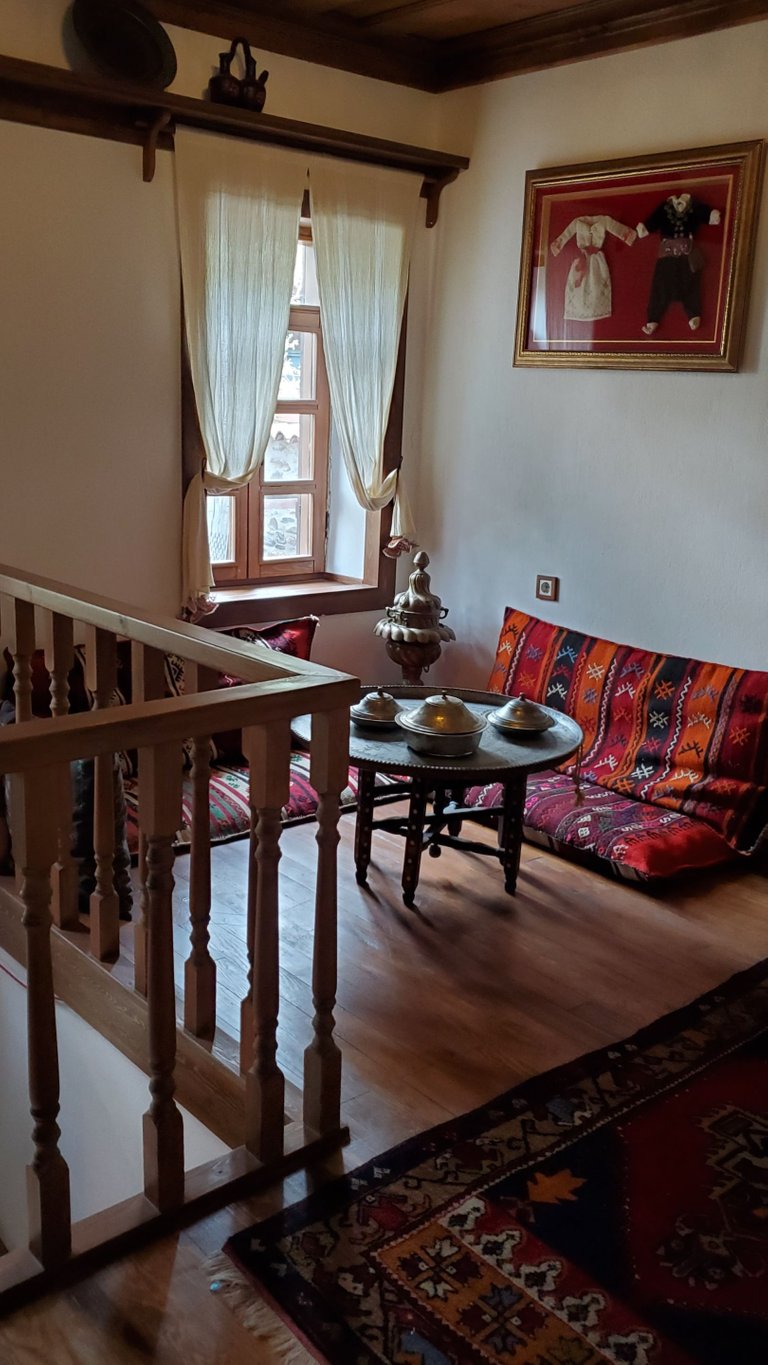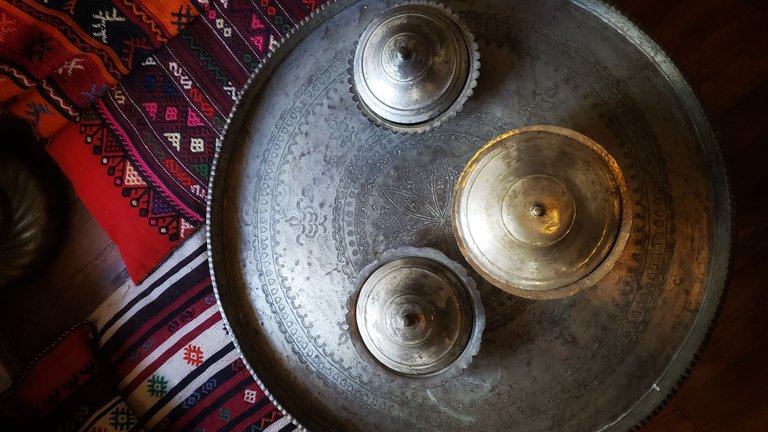 I wish I could question our nice hostess about purpose of all these things but she spoke only Turkish.
---
Back to camera images. This is our room. It was about 15 m2. Another one was even smaller.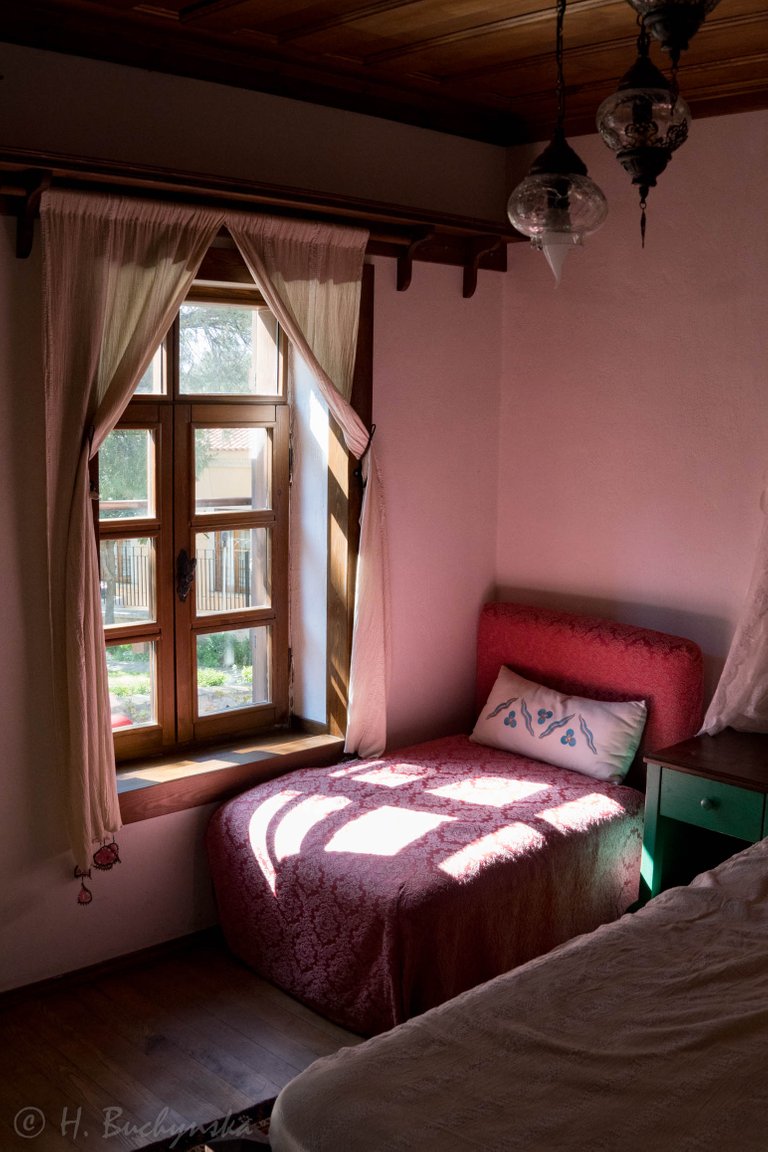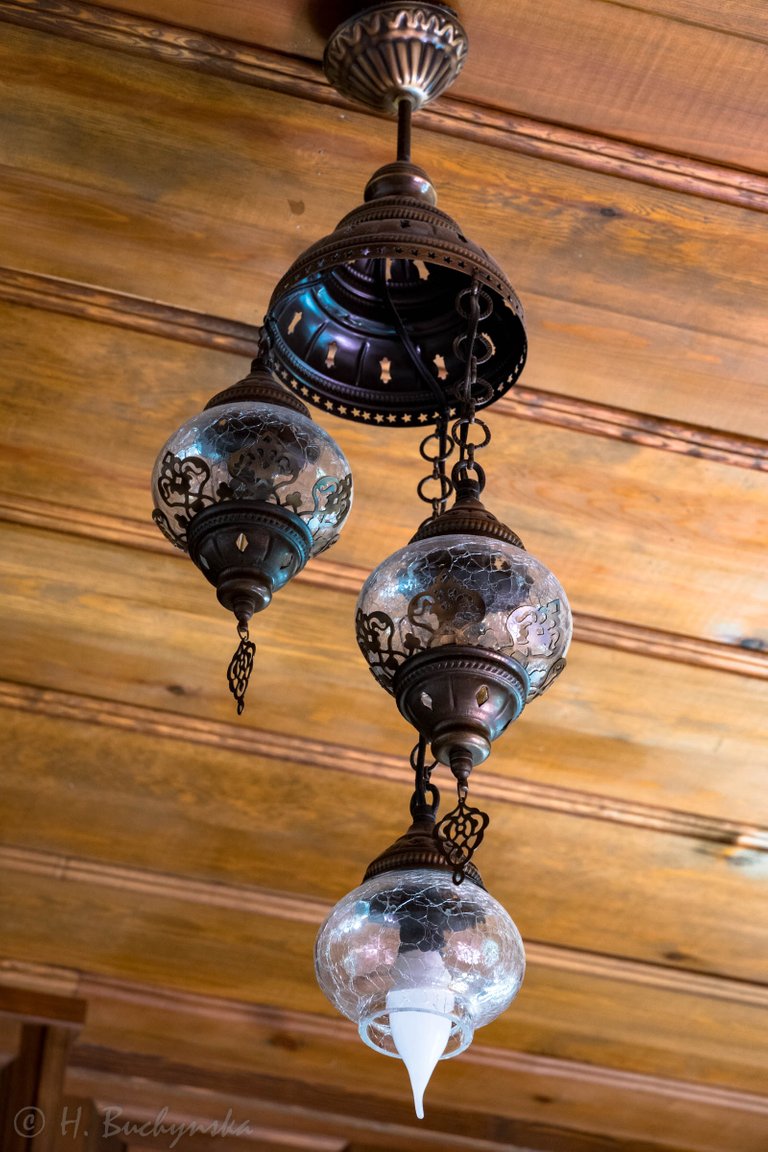 Look at this headboard - it is a picture painted on a wooden door! Awesome idea!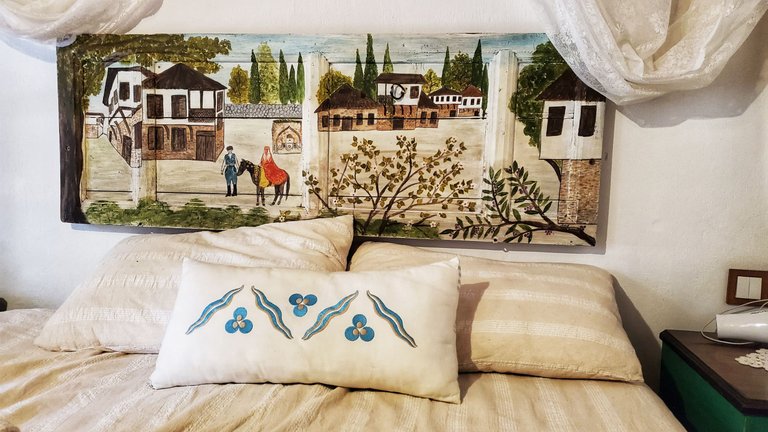 Of course, I slept very good there (these two are also from the phone).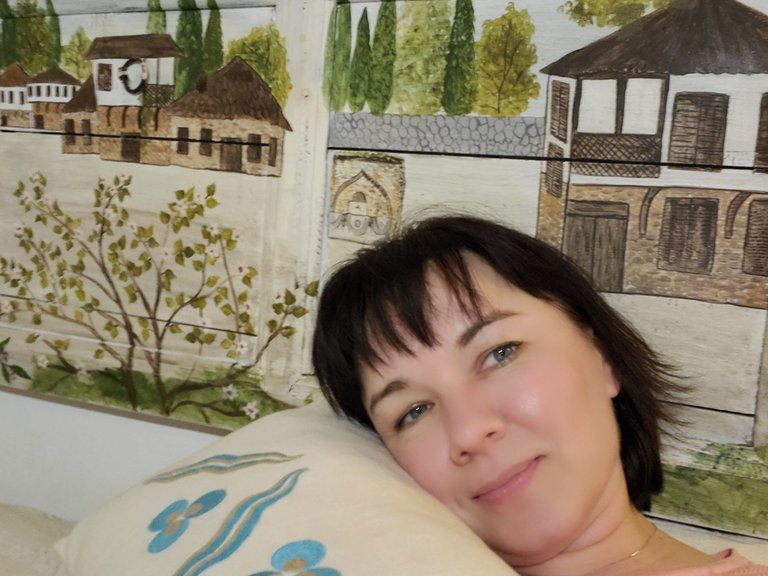 ---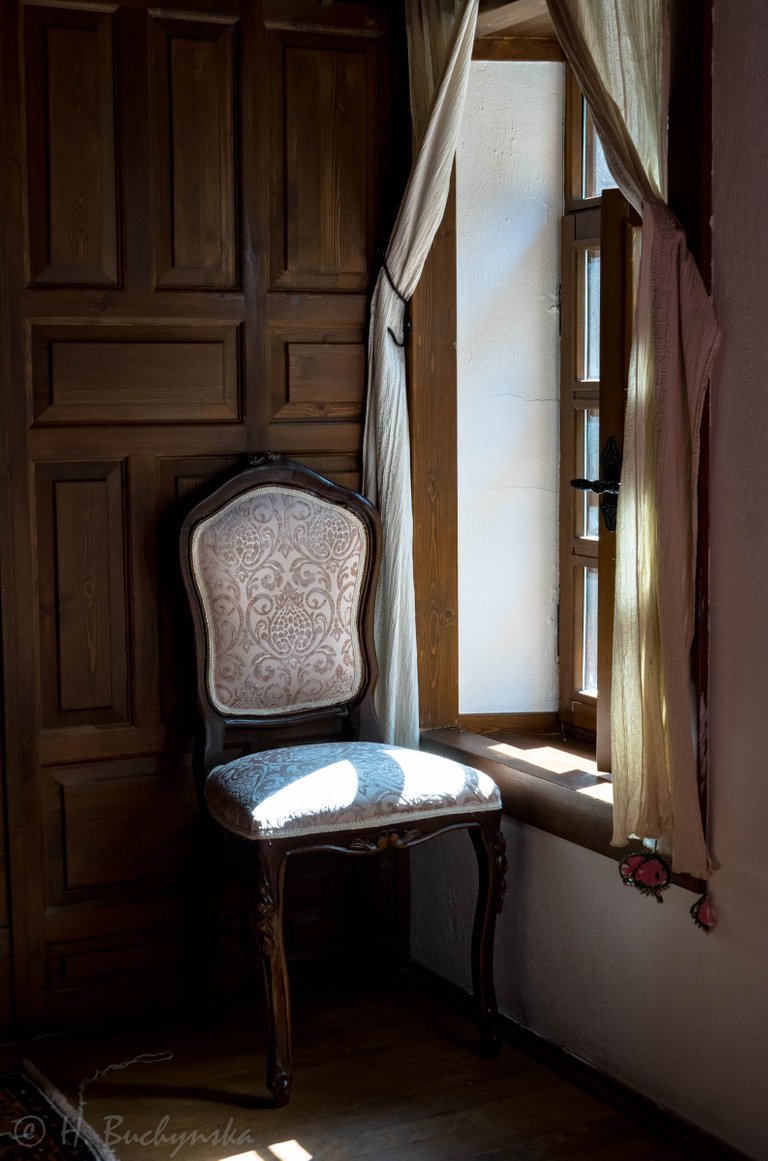 But this wasn't the only surprising thing. Opposite the bed was a full-width closet. But only one door actually opened the closet. The second door led into a small bathroom! There was little space there, but surprisingly, it contained a toilet, a washbasin, and a shower. Just amazing!
Every textile item in the room was hand embroidered. A holder for a toilet paper, a eaves of a shower, a picture on the wall. Even a key ring.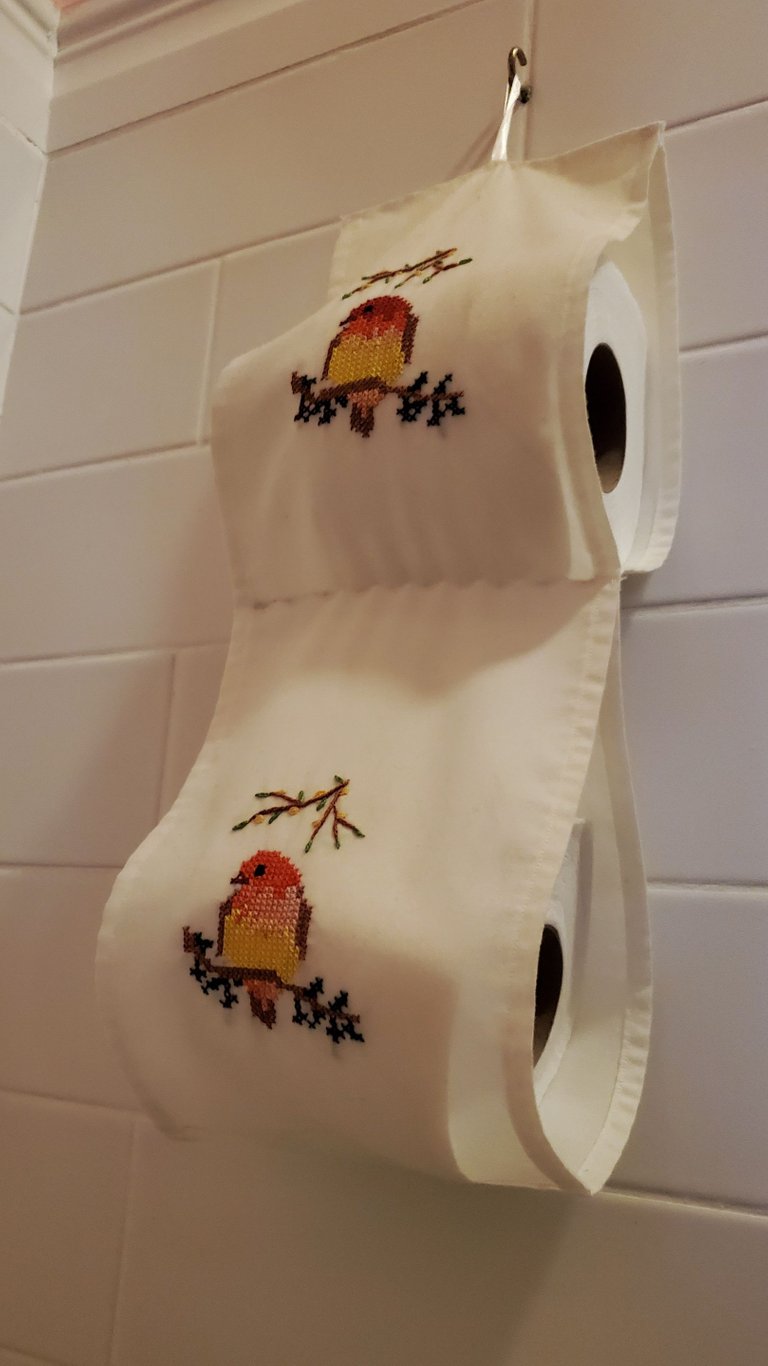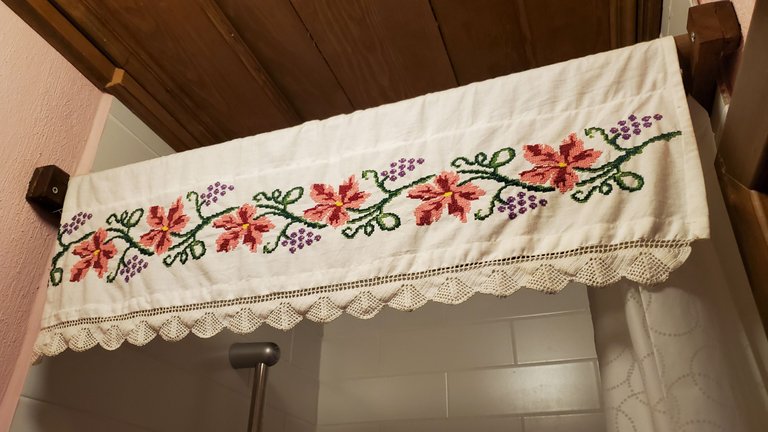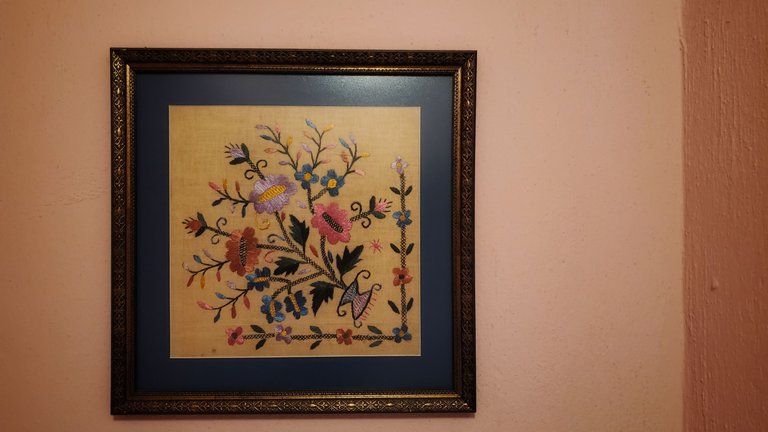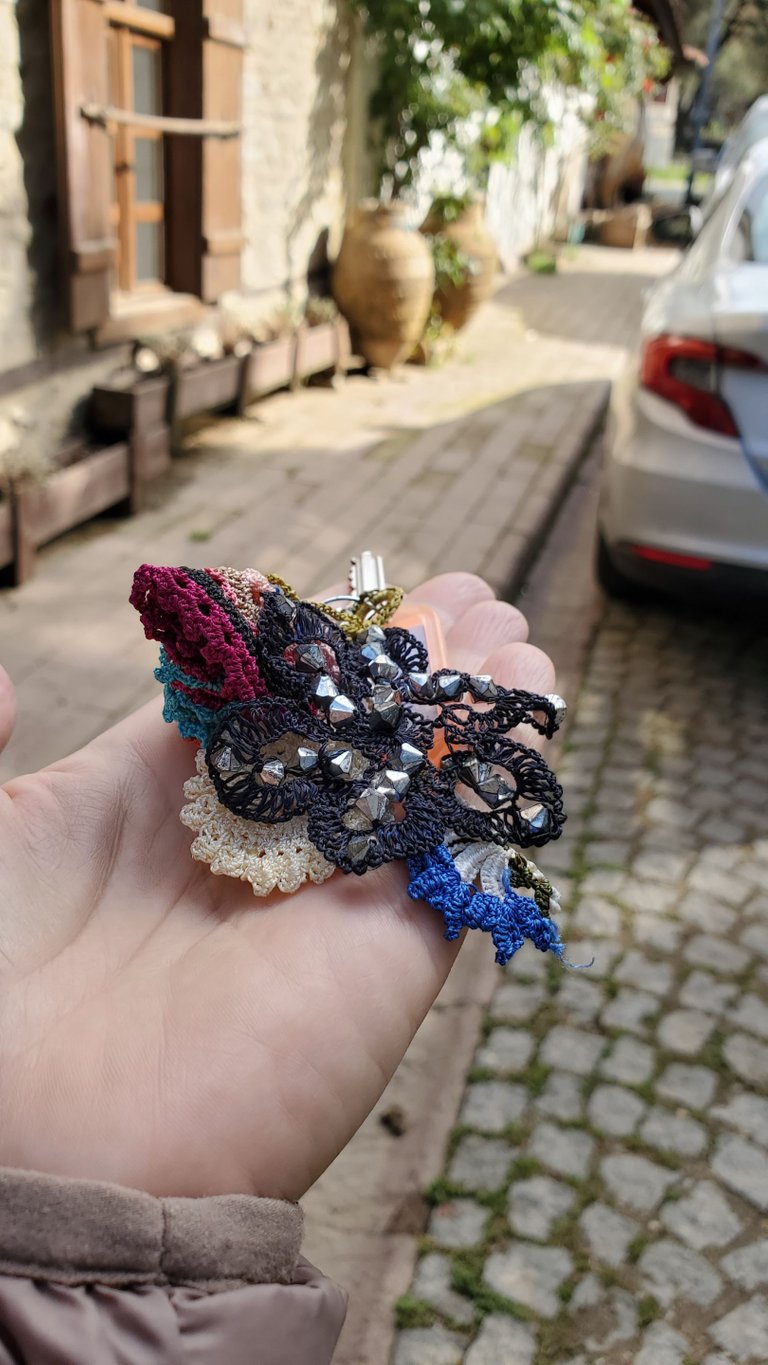 A hook for towels. Gosh, I just couldn't help myself.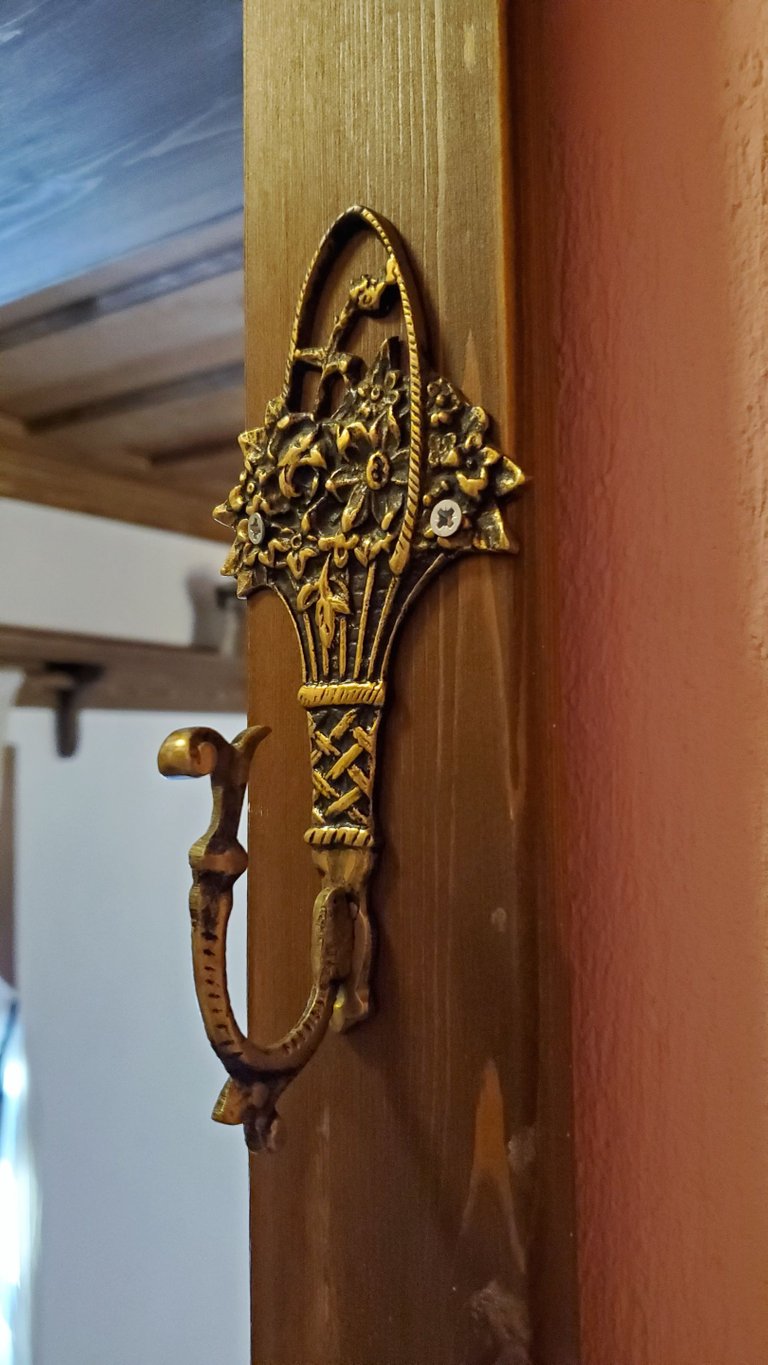 Let's go down and check out the reception hall. It is also small but looks very homey. So homey that street dog that came into along with us immediately occupied one of the armchairs.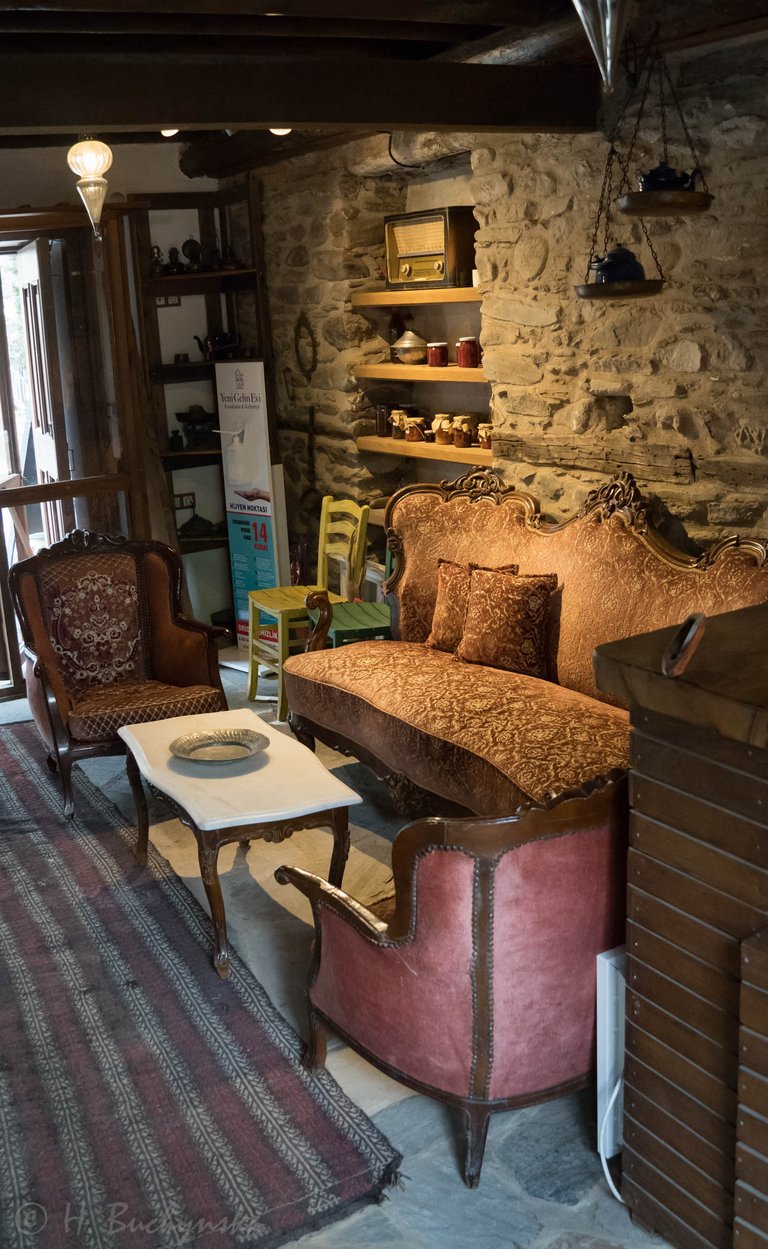 We went for a walk to look around. It was a rainy evening, and streets soon became empty because of lockdown restrictions. Street dogs looked at us with surprise. We came back wet and hungry, and this place looked like a dear aunt's place, and on the next moment she'll come in, and greet us, and give a hug...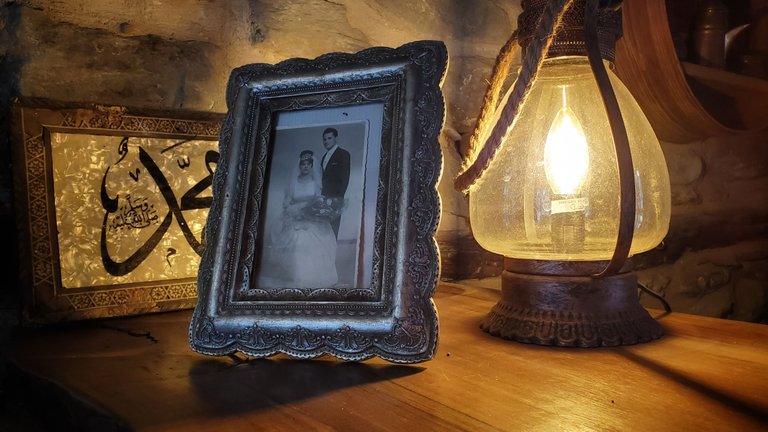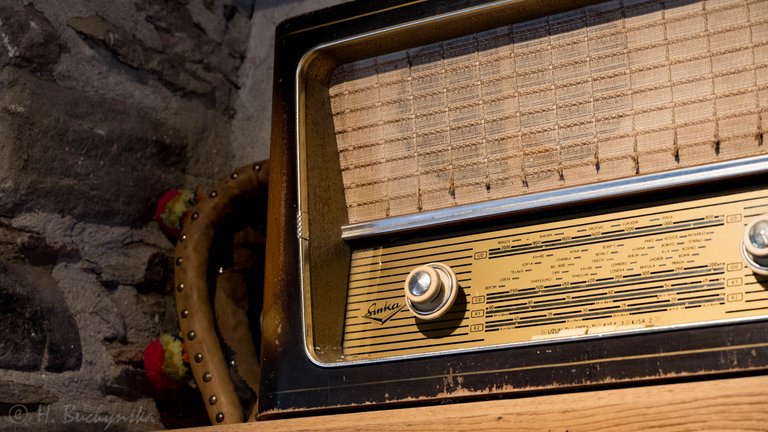 That's it. Hope you enjoyed my photo memories. Tomorrow we will walk outside and see what is living looks like.




All photos used in my posts are taken and owned by myself. Nobody can use them without my consent. If you wish to use any of my images please contact me @zirochka.

---
---