Good afternoon, everyone!
This old piece of artillery is no longer in use... and that's good. This war machine belongs to the Museum of Angra, and it's on display at the top of the Mount Brasil, in the island of Terceira, Açores.
This is my entry for the Qurator's Photo Quest - Technology hosted by @qurator.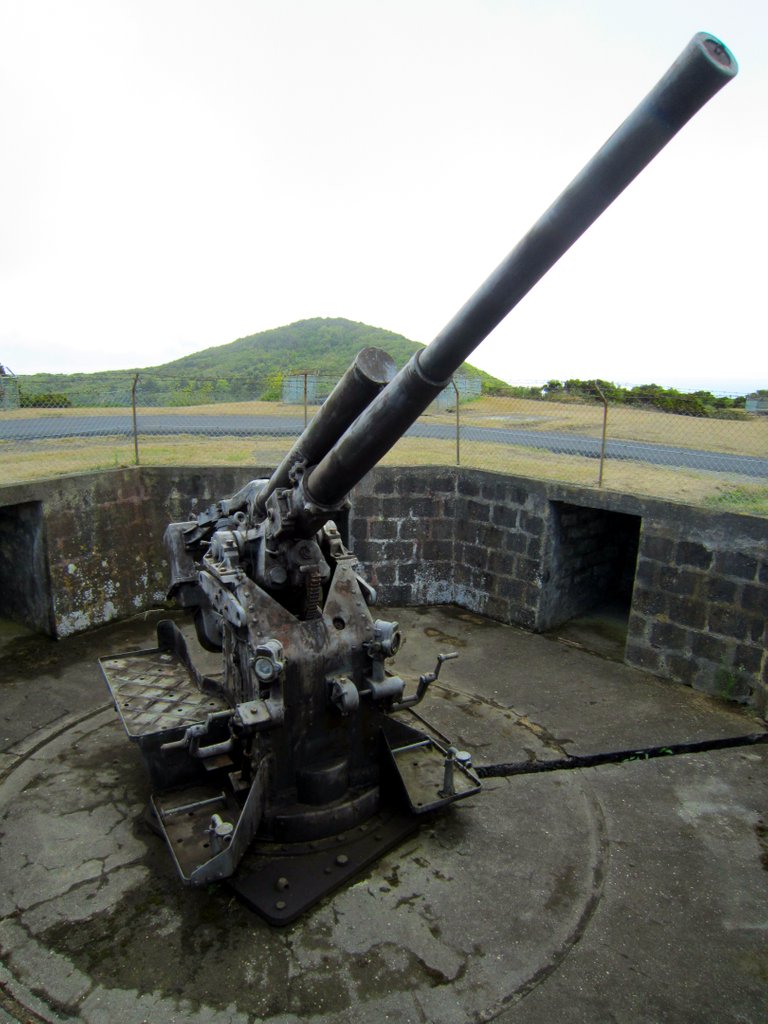 Open Full Sized Photo In New Window
According to the information at the site, it is an anti-aerial cannon which was built in the UK and installed in this place during the World War II.
This Portuguese Island was a strategical asset to the USA, since their planes wouldn't cross the whole Atlantic Ocean at once, when headed to Europe. They would park here to refuel and rest their pilots, before heading to the mainland. If the USA had lost the base they had at this Island, they would have been very much screwed.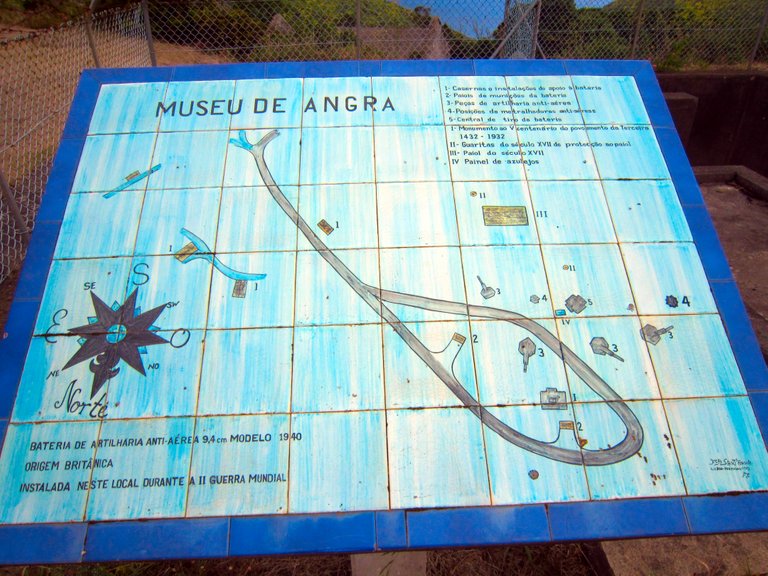 Open Full Sized Photo In New Window
Anyway, those hard times are long gone... and we hope the world never enters another world war.
On the photo below you can see me standing next to a sign that hopes for the same... the sign reads "May Peace Prevail on Earth", the sentence I picked for the title of this post. 😉
It was very windy and I looked like Son Goku. 🤭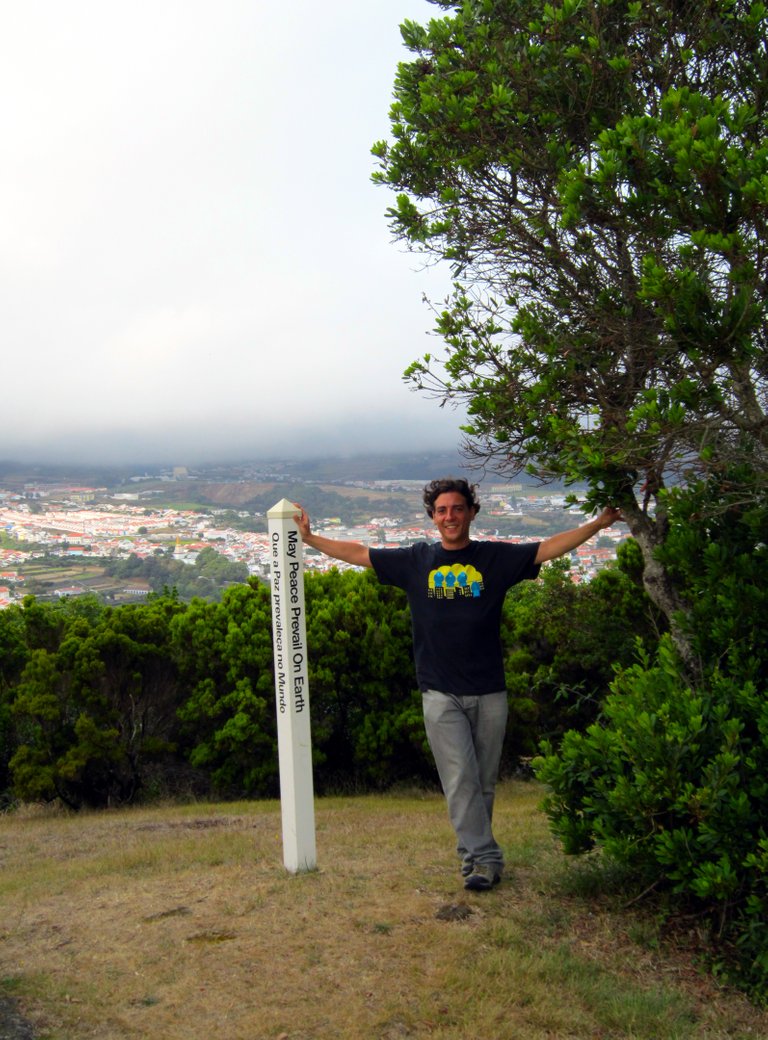 Open Full Sized Photo In New Window
Behind me you can see a bit of the city Angra do Heroísmo, the main town and capital of these Islands. Actually, it is just one of the 3 capitals. Yes, you read it right. 3 capital cities! 🤭
As you can see the layout of the Islands in the image below, the Islands are divided in three sets... and Angra do Heroísmo is the capital of the Terceira. Ponta Delgada and Horta are the other capitals of the archipelago...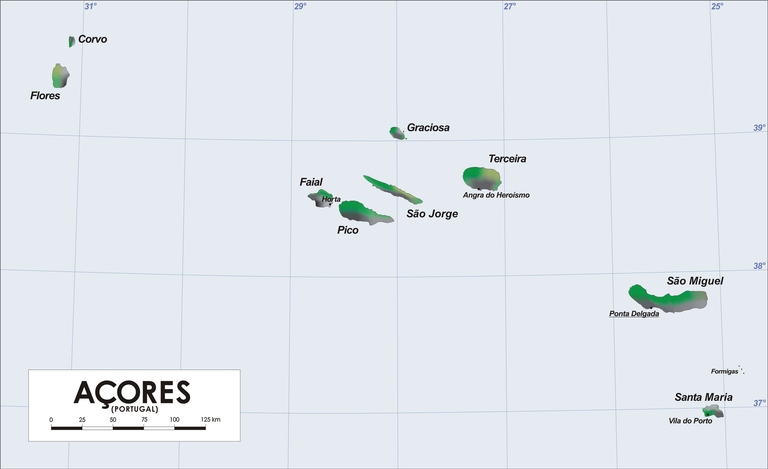 Image Source:
Wikipedia
Since having 3 capitals is a bit confusing, it was decided that Angra do Heroísmo would be the judicial capital of the Azores... Ponta Delgada would serve as the executive capital and Horta became the legislative capital of the Azores. (info taken from Wikipedia) This way, each of the cities has an important role to play and they don't need to fight with each other for power.
Still, I think it would have made sense to give one of the capitals the the Corvo and Flores, since this way they are a bit of an outcast. 🤭
I hope you liked these photos and this small bit of history and geography.
---
| | |
| --- | --- |
| Location | Angra do Heroísmo, Terceira, Açores - Portugal |
| Camera | Canon IXUS 210 |
| Photos | 3 (Edited with GIMP) |
---
If you wish to enter the contest, the announcement link is here:
Qurator's Photo Quest - Technology.
---