Good afternooon, fellow Hive Bees!
While I was walking down a narrow street in the picturesque town of Banská Štiavnica, in Slovakia, I came across this little guy who was trying to decide which wall he should climb over. What a difficult decision. Such is the life of a cat. 🤭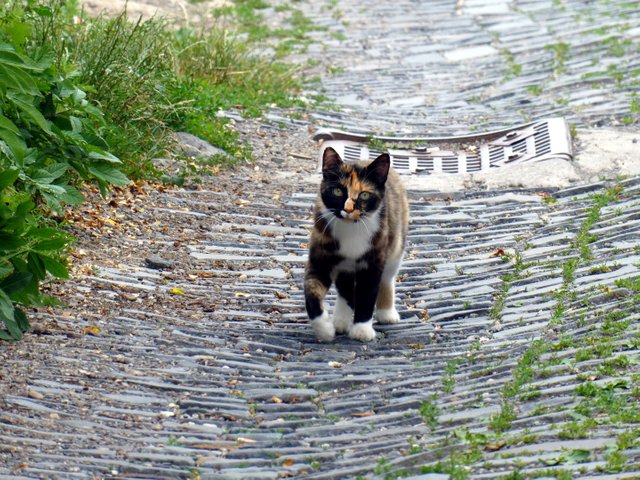 When I first say him he was considering going up this wall... but he didn't look very confident about his choice.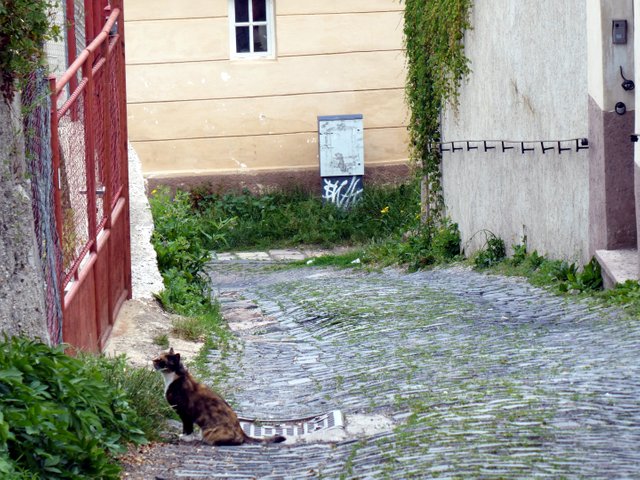 After reflecting for a few seconds, he lowered his head and gave up on his initial plan.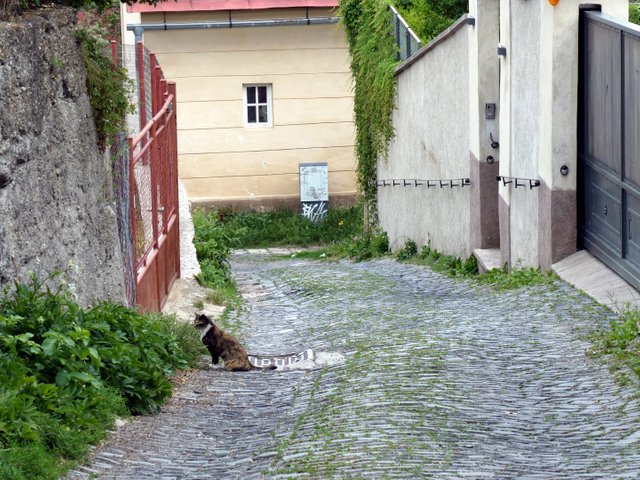 Then he had a bright idea, as he glanced to another part of the wall, just a few steps away.
At first I wasn't sure if he was looking at me or somewhere else...
... but soon it became clear he wasn't paying any attention to me. He was simply trying to figure out the best way to reach his destination, which was somewhere over that fence.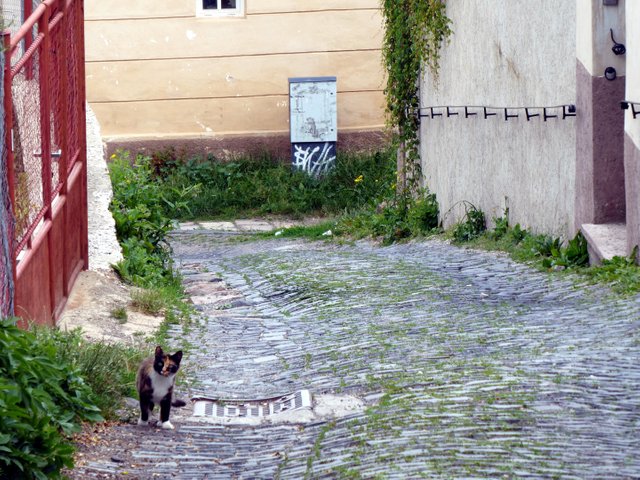 A sudden look of confidence transpired through his eyes...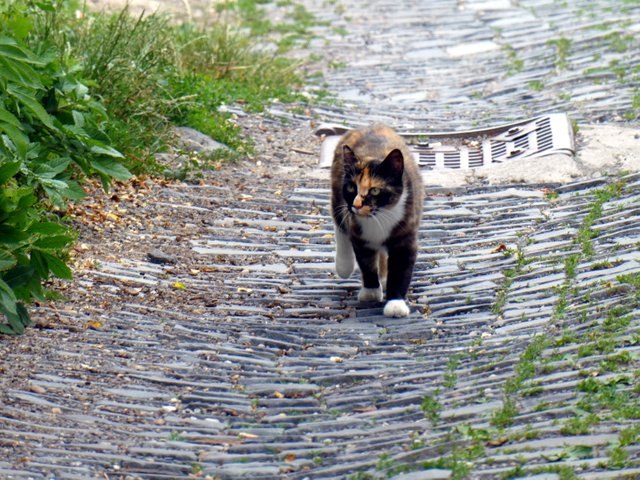 And then he noticed I was looking at him. Our eyes met for a brief second. 🤗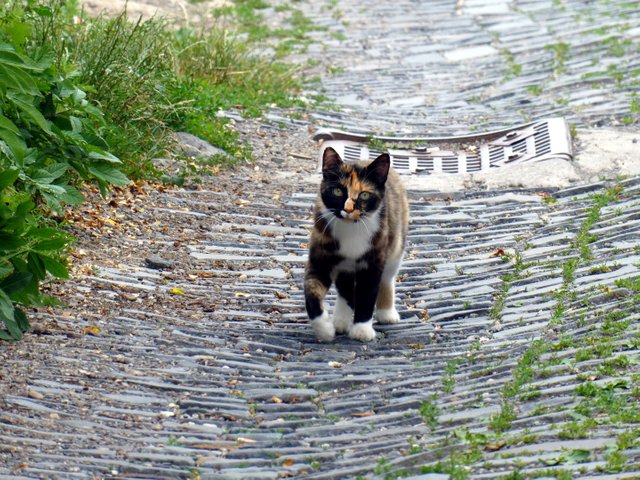 But he quickly ignored me and kept focused on his quest.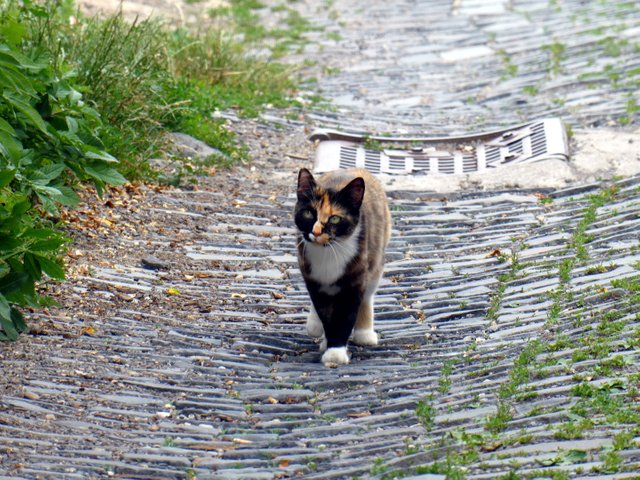 His target was very close now... he could almost taste it. He resumed his walk, despite my presence.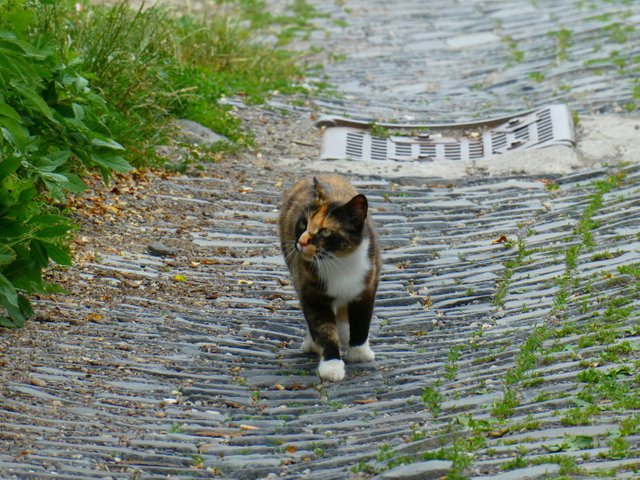 "Just a few more steps... if no humans appear to foil my plan, I will surely reach my mark."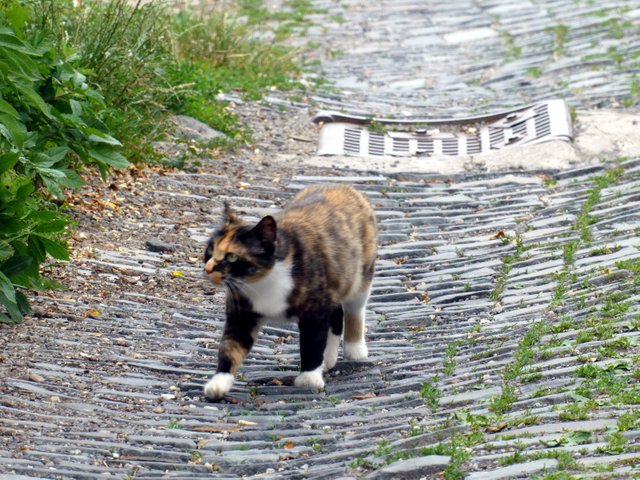 "Alright... the target is now in sight. Victory is close."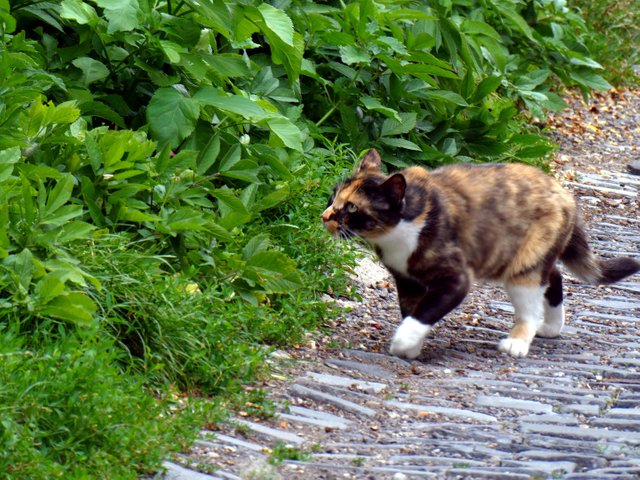 "First things first... let's check the bushes for camouflaged enemies." 🧐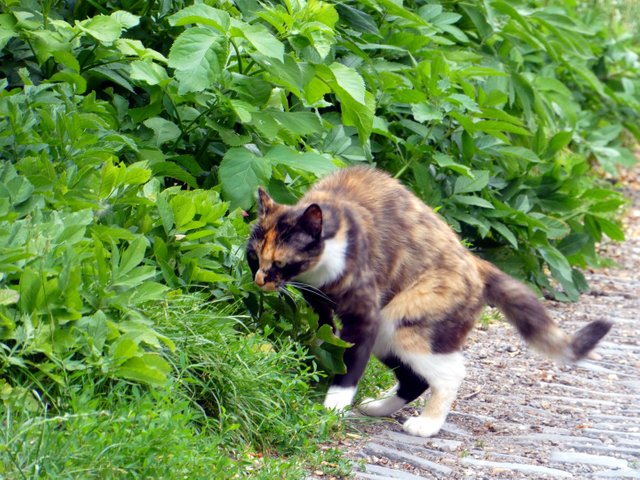 "Is there any beast hidden in here...?" 🤔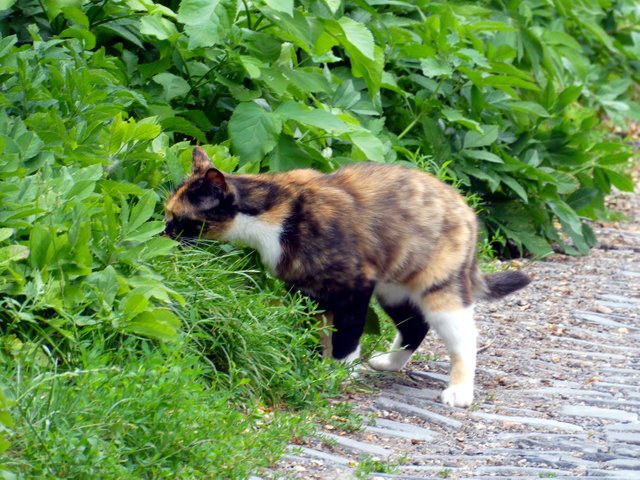 "Nope! No enemies in the bushes. The coast is clear!" 🤗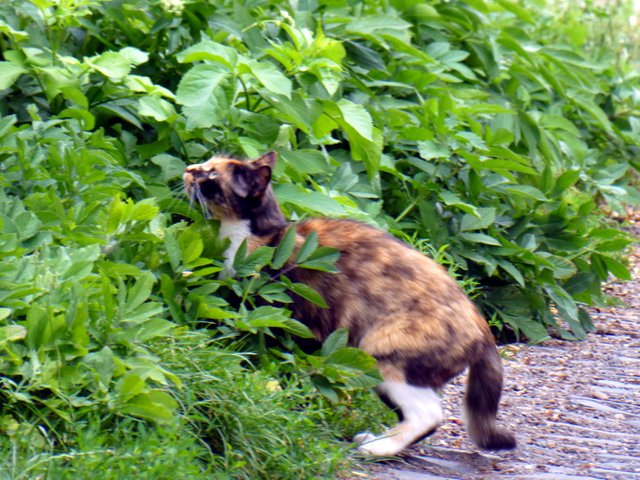 "That pesky human up the road keeps staring at me but seems to be paralysed in fear. Time to make the jump while the time is right..."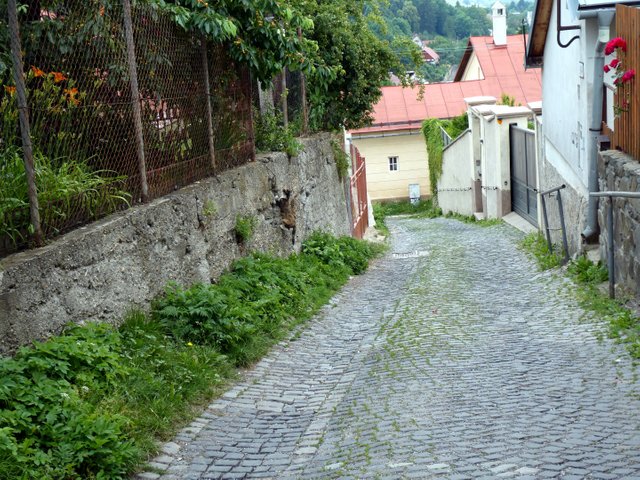 "Target reached, just a final push to get to the top now."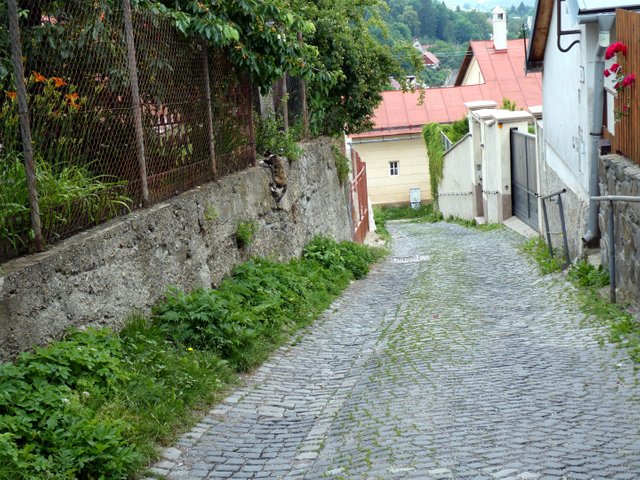 "Yep, I was right. There's a big hole in the fence here. Those humans will never hear me coming." 😈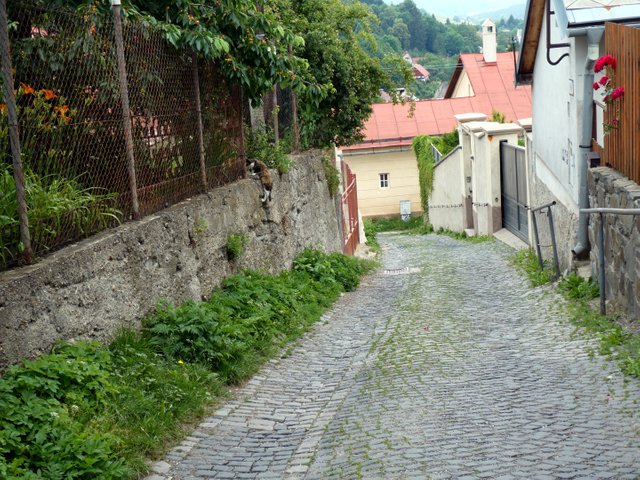 And with that, the sneaky cat went over the wall to steal the food of his enemies. 😁
---
| | |
| --- | --- |
| Location | Banská Štiavnica - Slovakia |
| Camera | Panasonic Lumix DC-TZ90 |
| Photos | 16 (Edited with GIMP) |
---