Good Tuesday, tree lovers!
Here I am again, with one more entry for #treetuesday, an initiative by @old-guy-photos.
One cannot visit San Francisco and leave without seeing at least one of the famous Steep Streets, you know... those famous cityscapes we all have seen on TV. When we came across the Broadway Street, we knew we had to climb it to see what all the fuss was about. And it was as good as we hoped.
In the middle of this section of the Broadway Street, there was the cutest house hidden among the trees. 😊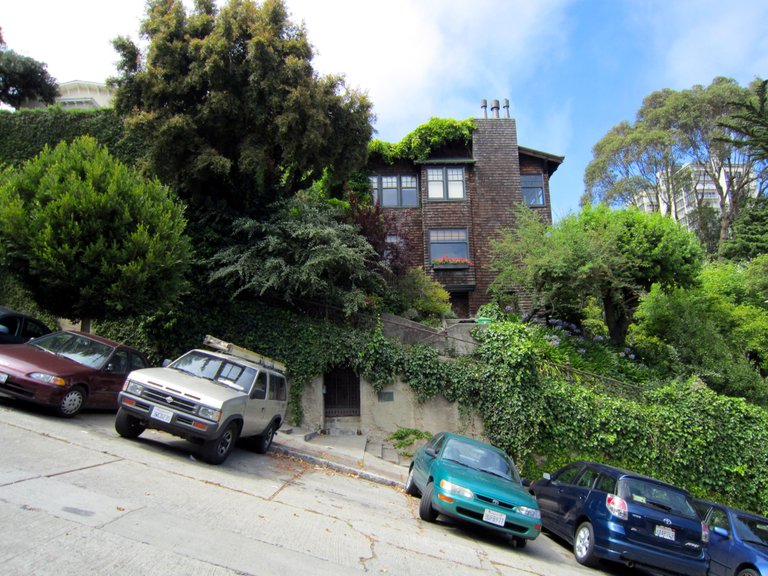 Open Full Sized Photo In New Window
That whole part of the street was filled with parked cars that made us feel a little uneasy. It felt as if they were about to roll over... and if they did, they would be rolling for quite a distance, as there was a long way down, all the way to the bay shore. 😮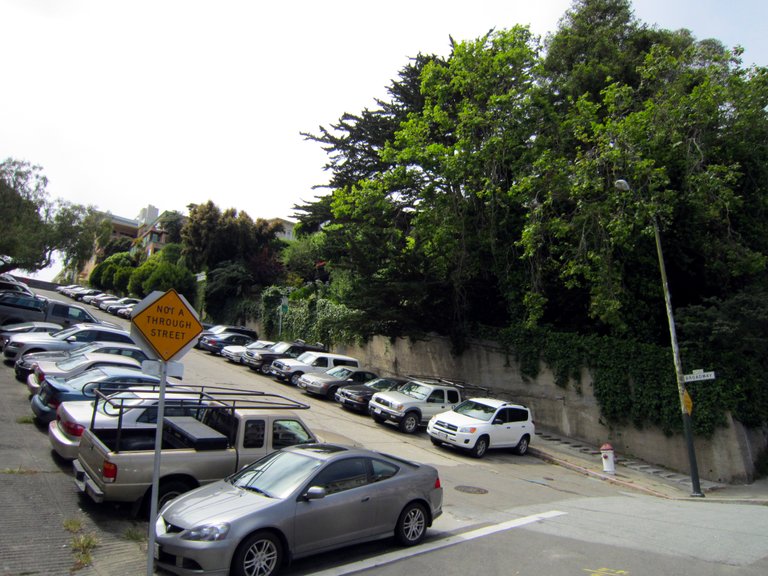 Open Full Sized Photo In New Window
Here you have, a view from the top of the street. Can you imagine if a car started rolling down? It would be total mayhem... a bit like Carmageddon!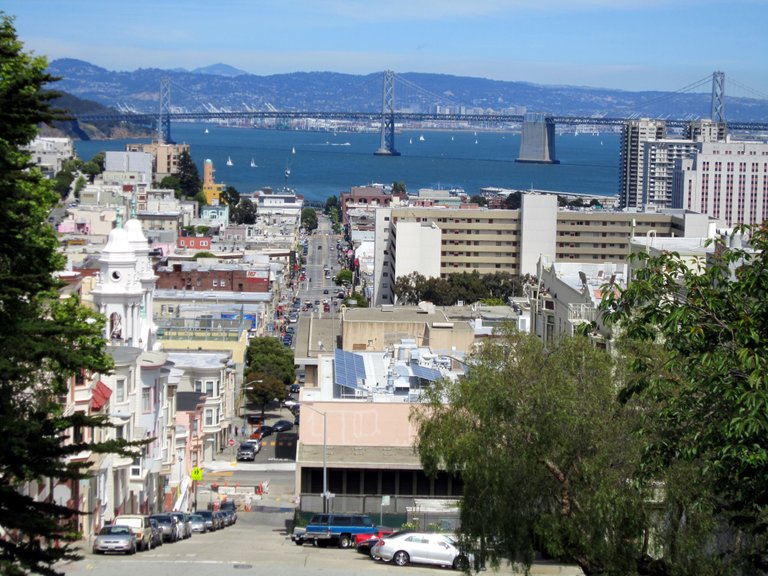 Open Full Sized Photo In New Window
The view from there was quite impressive, though. You could see all the way to the Oakland Bay Bridge, not as famous as the Golden Gate, but an equally impressive feat of engineering. This bridge is actually much longer than Golden Gate.
The Oakland Bay Bridge is divided in two sections and goes right through the Treasure Island. One section connects San Francisco to the Island... and the next section joins the Island to Oakland. It is one of the income sources to the city hall, as every car coming in needs to pay a toll. Going the other way is free of charge.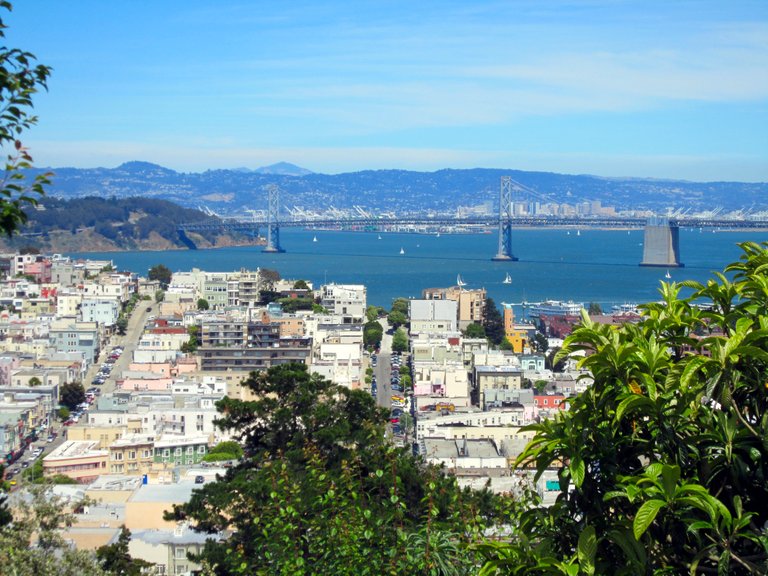 Open Full Sized Photo In New Window
The city you see across the waters, on the other side of the bridge is Oakland. That is a scary place, when compared to San Francisco and has a lot of criminals. I guess the toll also serves as a deterrent to keep them out...? The fact is we felt completely safe in San Francisco but while in Oakland, we were so scared we didn't even left the car. We parked for about two minutes... saw a few thugs walking around with guns... and left the place as fast as we could. 🤐
I hope you liked these shots!
---
| | |
| --- | --- |
| Location | San Francisco, California - USA |
| Camera | Canon IXUS 210 |
| Photos | 4 (Edited with GIMP) |
---