The Main Street Of Antipolo City
On March 29, 2021, the government of the Philippines declared the whole of the province of Rizal including Antipolo City has undergone to Enhance Community Quarantine or ECQ2 because of the pandemic. Every day it has so many Filipino's infected by the Covid19 so our government declared another ECQ to control the fast-spreading of the Covid19. The City of Antipolo is also part of the ECQ2 so most of the protocol of the previous ECQ has implemented children 18 years old below and the senior at age of 65 years old above has no permission to go outside.
My whole family celebrating Easter Day I hiding some Easter Eggs on our rooftop and the whole member's of my family hunting those eggs. Every Easter Eggs has a price and who was finding the golden egg wins the jackpot price. My mother finds 2 Easter Eggs, my niece finds 1 egg and my wife finds the golden egg and she wins the jackpot price. The consolation prize is a hamburger in Mcdonald's and the jackpot price is a Milktea but for me everybody's win so I bought the biggest hamburger in Mcdonald's the BigMac. While I'm waiting for my orders I captured some photographs of the main street of Antipolo City.
Here are some of my street photographs of the main street of Antipolo City I just using my phone to captured those photographs. On the right side, you can see the Mcdonald's fast-food chain located along the Street of P.Oliveros the one that I bought the hamburgers.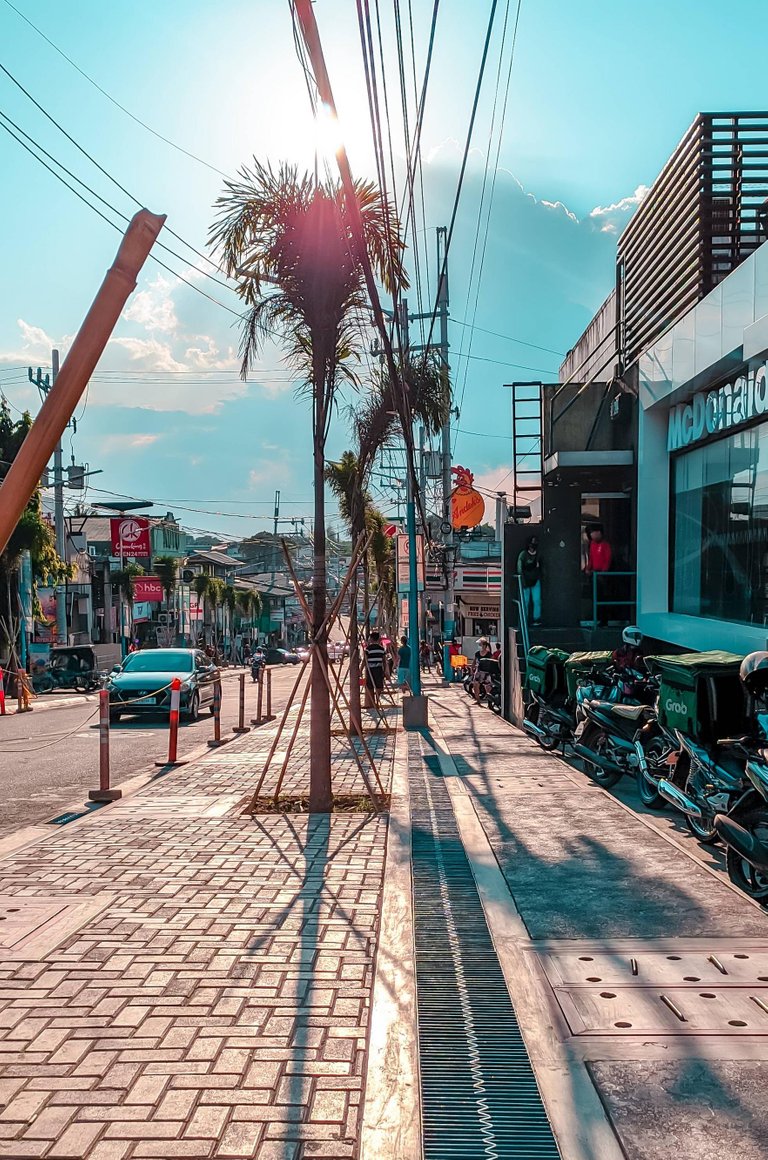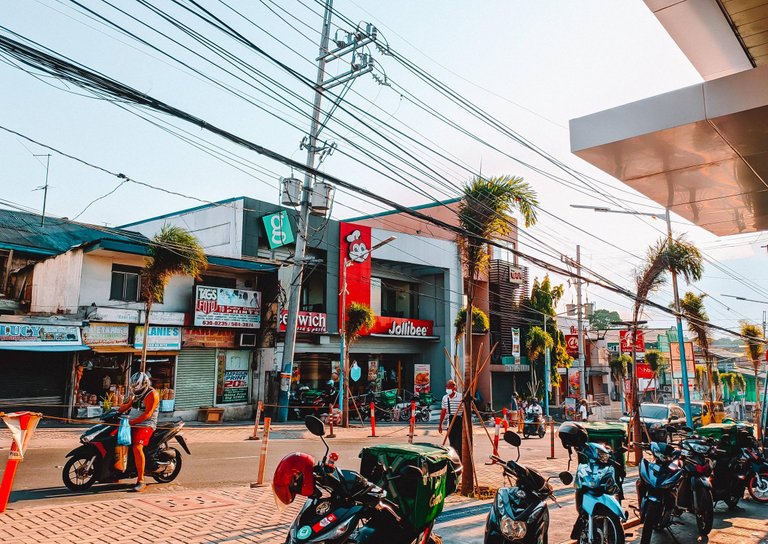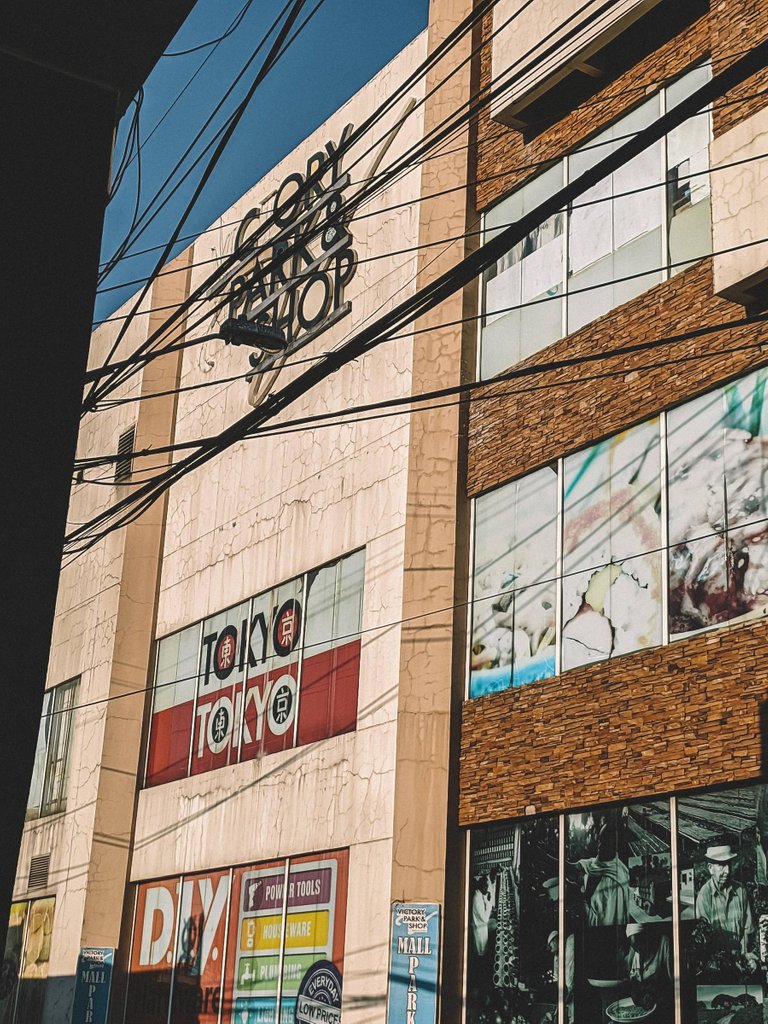 Antipolo Cathedral
On these photographs, you can see the famous and historic cathedral in Antipolo City (formally known as the National Shrine of Our Lady of Peace and Good Voyage and the Immaculate Conception Parish).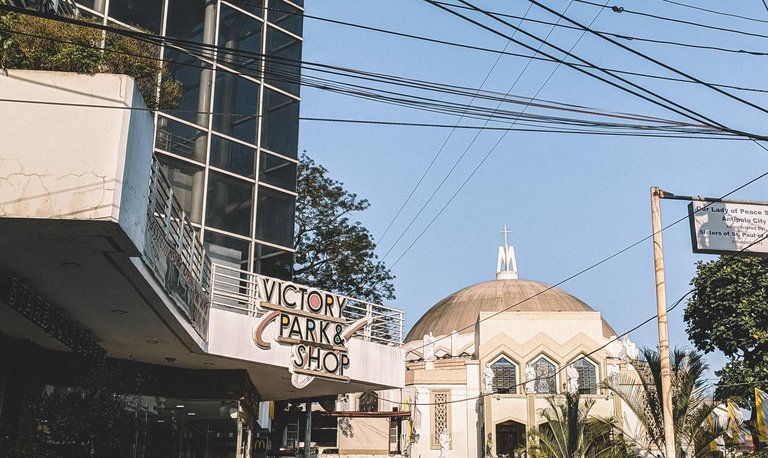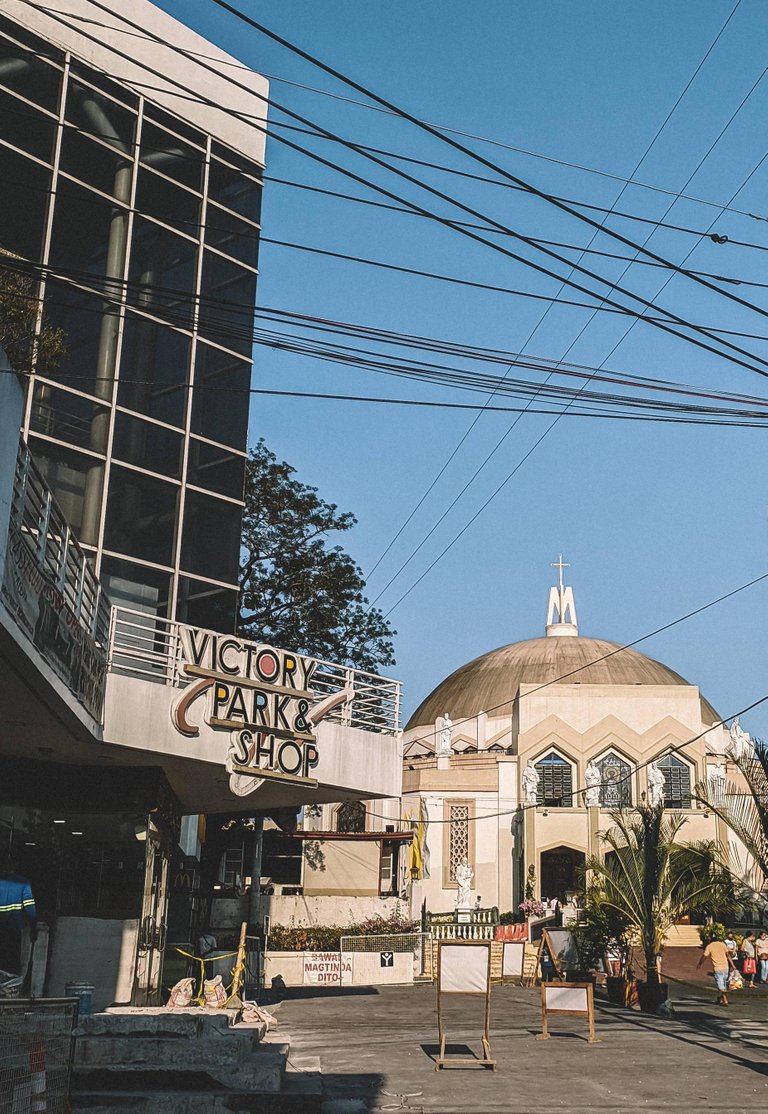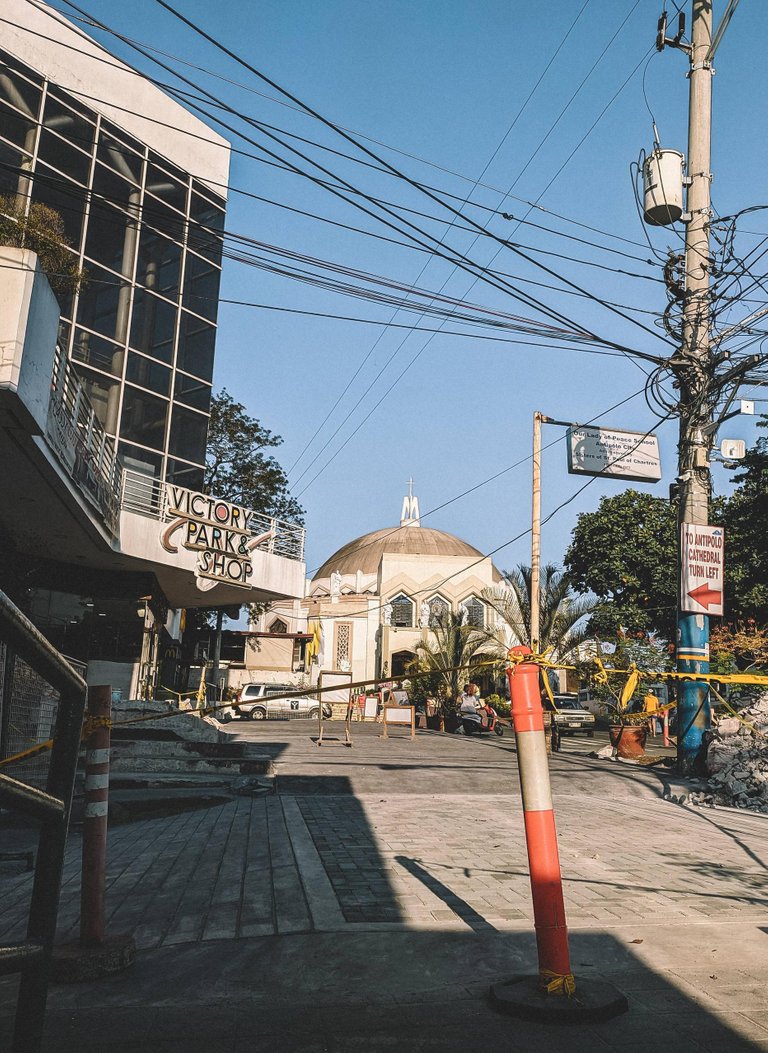 This last photograph is the main park or main plaza of Antipolo City as you can see it's under renovation.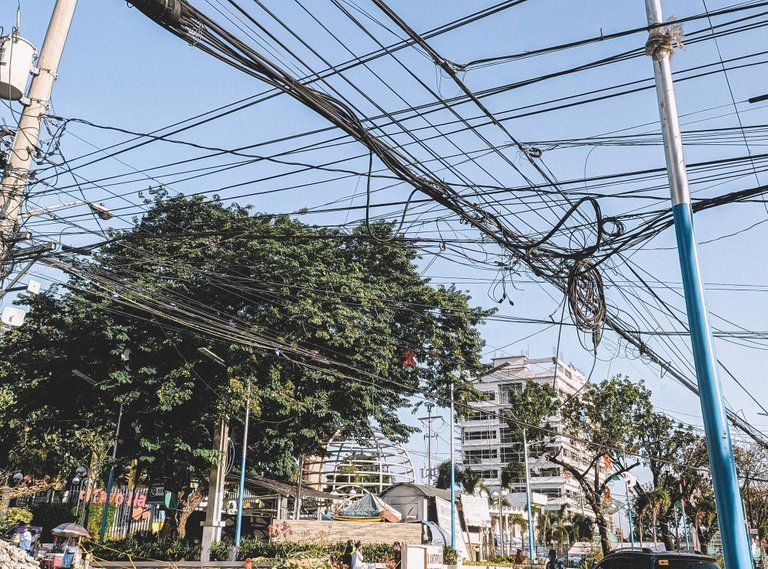 ---
Camera: Realme 5 Pro
Category: Street Photography
Location: Antipolo, Philippines
Date: April 04, 2021
Thanks For Visiting My Blog I appreciate Your Precious Time!