EN
I shot this photo in Erdek, Turkey using my iPhone.
The man on the fishing boat was watching the sun goes down.
The weather was perfect for this photo.
I wish I had a better camera with me on that day.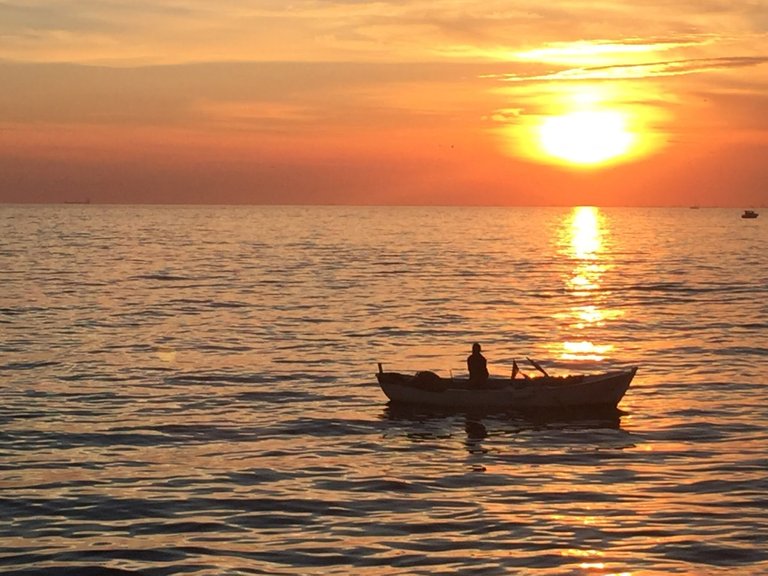 TR
Bu fotoğrafı Erdek'te iPhone'umu kullanarak çektim.
Balıkçı teknesindeki adam güneşin batışını izliyordu.
Hava bu fotoğrafı çekmek için çok güzeldi.
O gün keşke yanımda daha iyi bir fotoğraf makinesi olsaydı.