Hello friends,
Here today with some nice pictures from the farm we went to recently!
Forever Fields
This farm has been a staple in our lives. My husband has been going to it for almost 2 decades to do apple picking in the fall but we as our own little family started going to it several years ago for lots more. They offer all kinds of delicious picking food! This trip we went for late season blueberries and early season apples. We didn't get much from the blueberries but we did end up getting some pretty good apples and a few peaches!
We spent a fair amount of time hanging out with the animals. They seem to like when we are there because we give them lots of the surrounding grasses and plants on the ground they've eaten up in their own side of the fence.
It was pretty sad but the farm hadn't been doing as financially well as it used to so they had to sell off a couple large sections of the land. Their prices are a bit outrageous though so I don't know why they think they can charge that much for what they sell in their store. You never could see houses popping up behind the fields until last year. Still nice to see the tractors for the kids.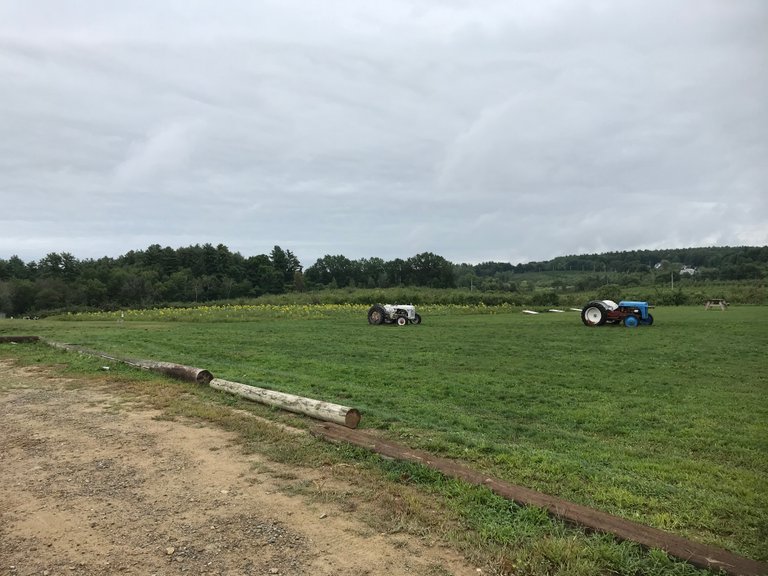 It doesn't look like they've put a lot of sunflower seeds down this year. With all the crap going on with the sickness scare we doubt they will be doing a sunflower maze but we won't know for another week or so, that's when they do it normally.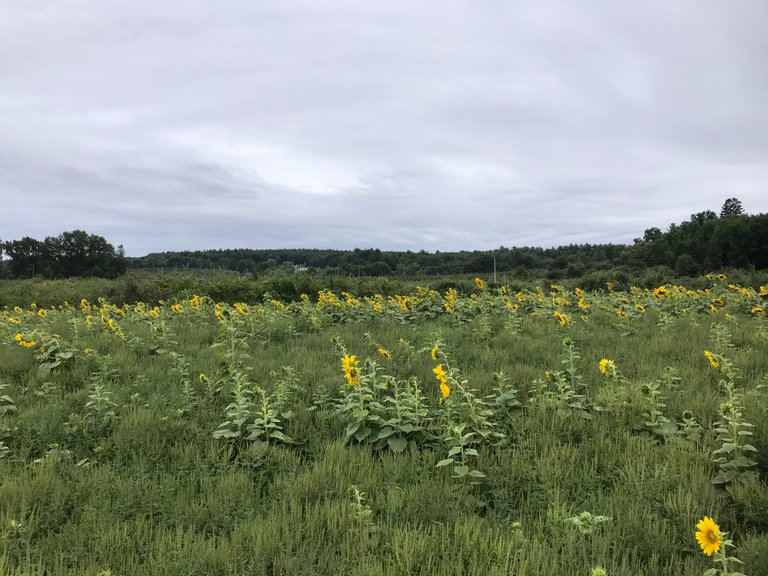 Stay well and positive as we found the bend into the beautiful fall season!
Ssiena [A Hive original and exclusive]