Hello photography lovers, I am @soyunasantacruz and this is my entry to this contest.
I bring you this landscape is in the country of Nicaragua in the viewpoint Catarina and is something spectacular, is a support lagoon, ie a volcano that ceased to be active and formed a lagoon in its crater.
The most spectacular thing is the view, the sky is confused with the lagoon, and it seems that smoke comes out of the mouth of the volcano because a cloud of vapor is formed in that area.
Perhaps I cannot explain well the memory of seeing that landscape, here I leave you the image where you can appreciate the tourists seeing and contemplating the magic of nature.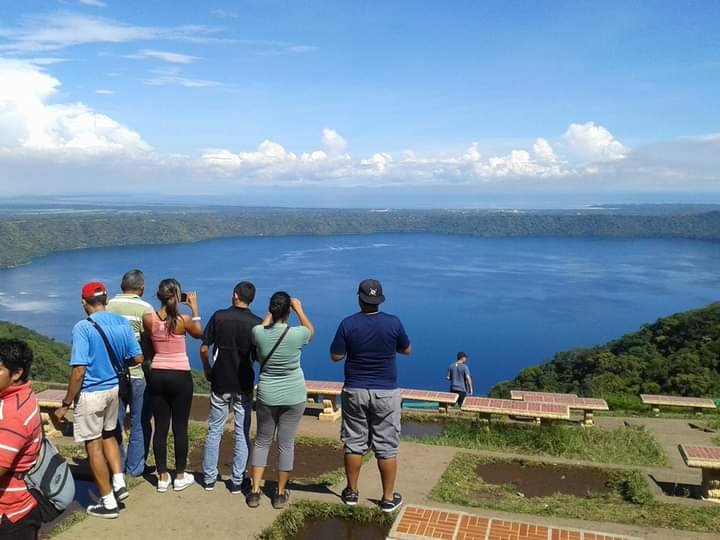 Thanks for this contest and I define myself as a basic or beginner participant, because that's what I am, a lover of photography without preparation.
It was the image was captured with my Huawei 8s Honor cell phone camera.
Thank you #PhotographyLovers