Last Night's Lunar Eclipse Over Los Angeles
I was a bit bummed that I was going to miss last night's total lunar eclipse blood moon up in Tahoe while here in LA for my son's college graduation. But I made a last minute decision to grab my gear yesterday evening and head out to attempt a shot of it above Los Angeles, California.
I'll admit, I didn't do much research on where to go as I didn't have much time, so I figured the Griffith Park Observatory would be a safe bet. Well... A good portion of Los Angeles also thought that going to the Observatory was a good idea too. The traffic was very backed up, I knew I wasn't going to make it to the parking area any time soon, so I drove around the hills and Hollywood looking for a nice vantage point. The moon was almost fully eclipsed at this point so I was starting to stress out.
After diving around a bunch with no luck, I decided to go back to the observatory and see if the traffic had calmed down. The moon was already fully eclipsed by the time I got there so some people were leaving. I found a parking spot along the road, right before the now smaller traffic jam, so I pulled over and figured I walk the rest of the 1.5 miles.
Just after I started my walk, I noticed a dirt trail/road heading up the hill in the opposite direction of the observatory. It looked like it might have a decent view too so I decided to check it out first. SCORE! It was a very nice view with very few other people around. And it was near to my car so I could leave easily when I was done.
Here is the shot I ended up with there. Downtown Los Angeles is in the lower right.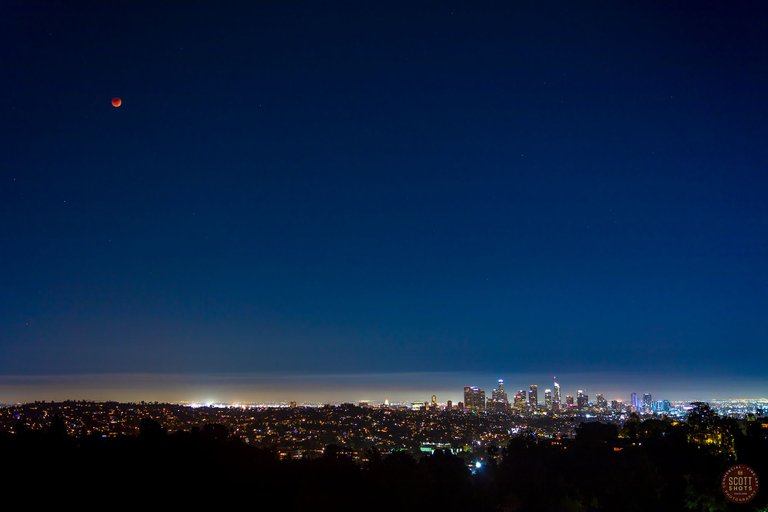 Shot with a Canon 5DS R and a 24-105mm lens, on a tripod. The ISO was 100, the aperture was f/4.0, and it was a 4 second long exposure. No lens filters were used on this one.
Were you able to see the lunar eclipse in your area?
Thanks for looking and I hope you are all having a great day.
Scott Thompson
www.ScottShotsPhoto.com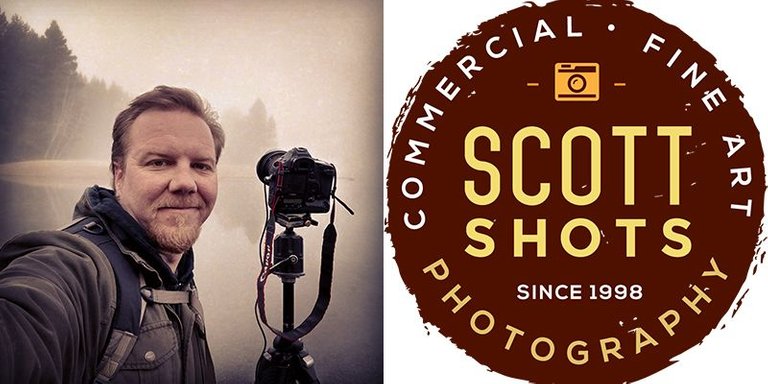 ---
---