My entry to @derangedvision's photography contest. Check his post Here for more information.
The theme is PETS.
This is Tiny a little red squirrel and my entry for the amateur level.
Tiny is a wild animal. She has visited my back deck every morning the last two years and I consider her a pet.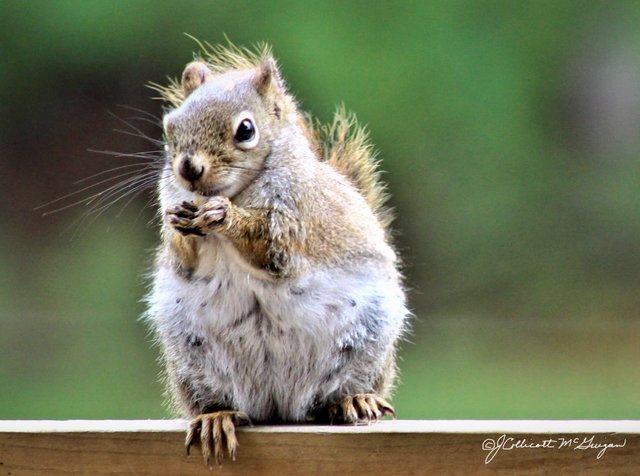 Tiny's mother, Bopeep, used to come by and one morning she brought her baby, Tiny. I haven't seen Bopeep in a long time and think she has passed. She was a pet too and was training her baby Tiny that it was safe to visit me.
Tiny is sitting on the back deck railing and nibbling on a peanut I gave her. She also likes apples. Tiny is looking a bit frazzled and by the looks of her nipples, she is nourishing babies. She hasn't brought them for me to see yet.
---
I notice most afternoon Tiny is stretched out sleeping on the deck railing. Like any mother, she sometimes needs a rest from the babies.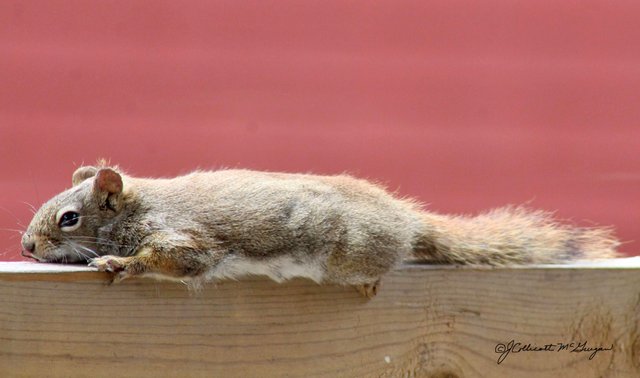 ---
Location: Prince Edward Island, Canada
Camera: Canon EOS Rebel T6
All photos are taken by me unless otherwise sourced
---

hive-114105
Animated Banner Created By @zord189


Courtesy of @derangedvisions