This is a post to go with #WednesdayWalk challenge by @tattoodjay. All pictures taken by me. Everything you see in this post is from yesterday's walk with 150mm macro telephoto.
---
Приветствую всех, кто заглянул на огонек! Сегодня был хороший день, во всяком случае по большей части, есть что показать и рассказать. Хотя с утра небо состояло из серых облаков, и было трудно выйти из дома. Но тем не менее, я захватил камеру и два аккумулятора, о чем не пожалел. Итак, позавтракав и одевшись потеплее, мы отправились в школу. Дочь пошла в свои классы учиться, я - провожать ее и фотографировать.
Greetings to everyone who visited my blog! Yesterday was a good day, at least for the most part, I've got so much to show and tell. Although in the morning the sky consisted of gray clouds and it was difficult for me to go outdoors. Nevertheless, I took a camera and two batteries, which I did not regret. So, having breakfast and dressed warmly, we went to school. My daughter went to her classes to study, I went to follow her and took some pictures afterwards.
---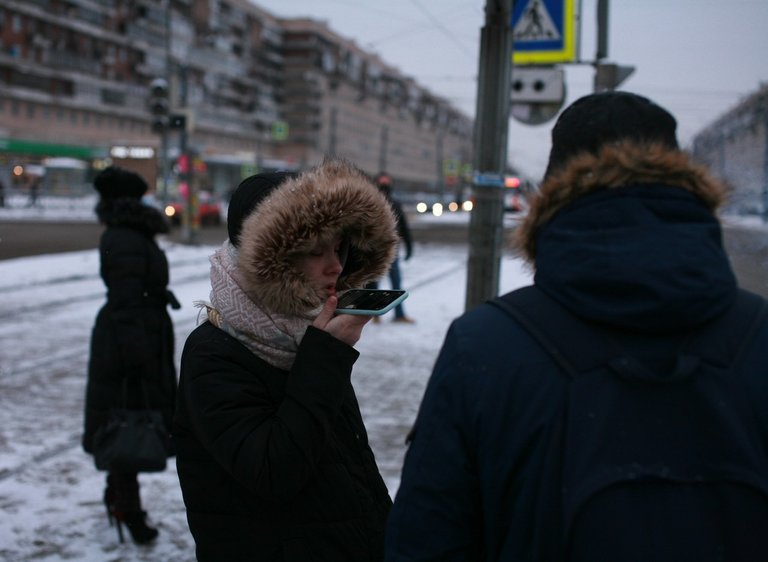 Имея такой сильный мороз и гнусного размера световой день - это сущий экстрим, да еще и по нескольку раз на дню... и фотографии в таком освещении получаются неинтересные. Но тут на помощь приходит фотошоп -- стоит прибавить теплого света, как жизнь становится куда привлекательней, девять утра превращаются в десять, или даже 11-ть... (фото выше - как увидела камера, а ниже - как увидел я, вечером, в ходе пост-процессинга).
With such a severe frost and a vile-sized daylight hours - this is sheer extreme, and having it a few times per day make it even worse ... and photos under such poor lighting turn out pretty unimpressing. But then Photoshop comes to rescue - its adding warm light and colors, and life becomes much more attractive, nine in the morning turns into all ten, or even eleven ... (the photo above is what the camera gave by default, and below - as I saw it, in the evening, during the post-processing of my photo-trophies).
---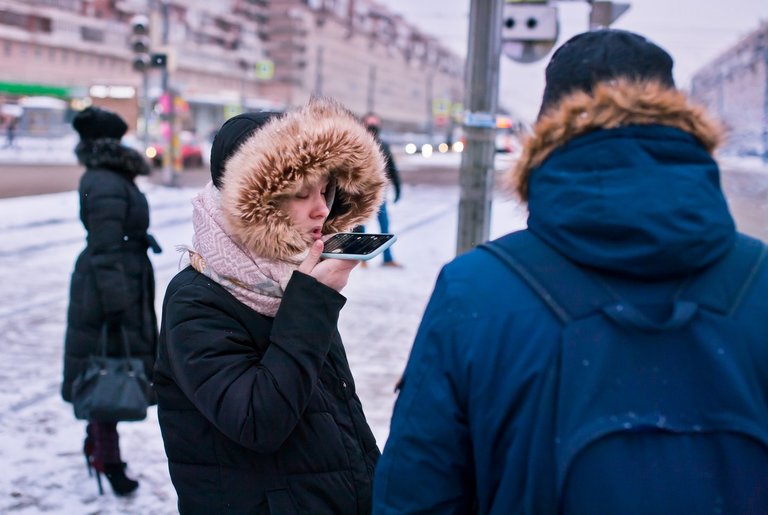 Не могу не отметить, что я по-прежнему пребываю под очарованием идеи сплит-тонирования изображений, штудирую открытые ранее вкладки со статьями и прихожу к интересному знанию - многие штуки, оказывается, я и так давно фигачу, интуитивно, вот только не знал что они так называются и что это так делается. Вкладка "сплит-тонирование" в фотошопе, которую я раньше как правило обходил стороной как непонятную и малополезную, теперь становится очень даже понятным и полезным инструментом. Но и всюду совать ее тоже не стоит.
I cannot but note that I am still being under the idea of split-toning images, I study the previously opened tabs with articles on this subject and come to interesting knowledge; it turns out, there are many things, I was in the know already for a long time, intuitively, I just did not know they are named so. The "split-toning" tab in Photoshop, which I used to bypass usually as incomprehensible and of little use, now becomes a very understandable and useful tool. But you shouldn't stick it everywhere either.
---
На обратном пути был экстрим - на остановке чуть не замерз до смерти, ожидая трамвая. По ощущениям, провел там 40 минут! (на самом деле, 20). В таком состоянии ничего снимать уже не хотелось. И только позже, когда я почти вернулся домой, в соседнем дворе встретил два интересных свежих граффити:
On the way back there was a real extreme - at the tram stop I almost froze to death, waiting for the tram. Feels like I thought I spent 40 minutes there (but in fact, 20). Being in such condition, I didn't really want to shoot anything. And later, when I almost returned home, in a nearby yard I met a couple of interesting fresh graffiti:
---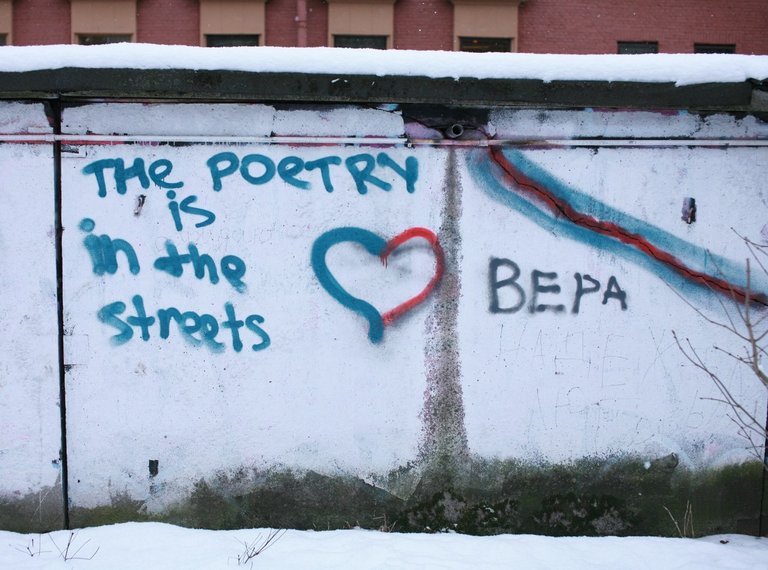 Надпись гласит: "Поэзия находится на улицах". Видимо, имеется в виду что только тут, на улице, она настоящая, самая нажористая - а в книжках так себе. А может и не так. Может, это я так истолковал, чисто в меру своей фото-испорченности и отсутствия литературоцентризма. Всяко, интересно и многозначительно.
The caption says: "The poetry is in the streets." Apparently, it means that only here, on the streets, it is a real fat thing, and the one you may find reading books is just... so-so. Or maybe not. Maybe I interpreted it this way, purely to the extent of my photographic depravity and lack of literary centrism. Anything interesting and meaningful.
---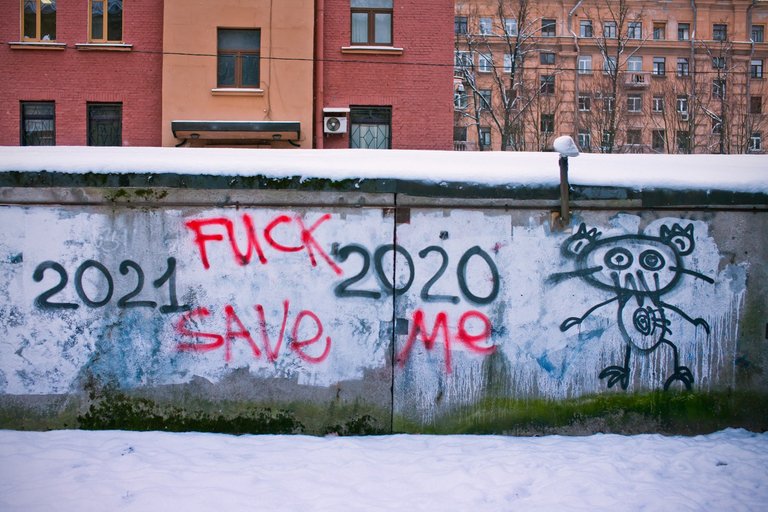 А рядом c ней была вторая, тоже шедевральная. Ну, тут все просто: "2020 - в топку, 2021 спаси меня!" Просто крик души. Короче, дополз я домой, пришел в себя, сварил кофе... не успел даже полчаса поваляться на диване с книжкой - как учебный процесс (у ребенка) и завершился, пора снова наружу. Прямо чувствую себя как полярник какой-то, на станции.
And next to the 1st one, there was another one, very touchy, very simple: "2020 go home (and fuck you), 2021 save me!" Really a cry from someone's heart!... Then I came home, made a coffee, warmed myself ... and after I spent half an hour with a book on a couch - my baby's educational process was over, and it was time to go out again.
---
А потом вместо "давай скорее идем домой, надо делать домашние задания" -- мы пошли в парк и катались с ледяных горок. Здесь, в Питере, хочется каждый солнечный день употребить по полной. Мой 150мм объектив приспособлен для макро, и отказывается фокусироваться на быстро движущихся фигурах, но все же несколько интересных кадров мне удалось сделать. Tут как раз второй запасной аккумулятор пригодился и сделал свое дело.
And then instead of "let's go home, you have to do a lot of your homework" - we went to the park and rode down the ice hills. Here, at St.Petersburg, you would want to use every sunny day to the fullest... My 150mm lens is dedicated macro and it refuses to focus on fast moving figures, but I still managed to get some interesting captures. At this point my 2nd second spare battery came in handy and helped me to get the tropheis.
---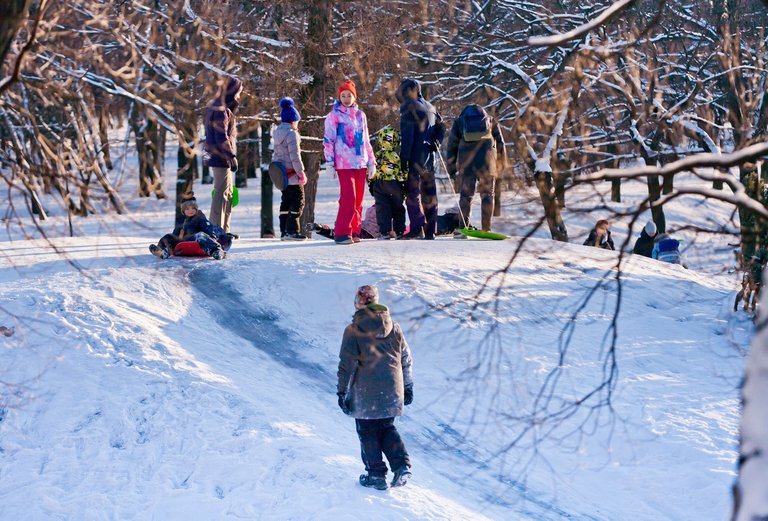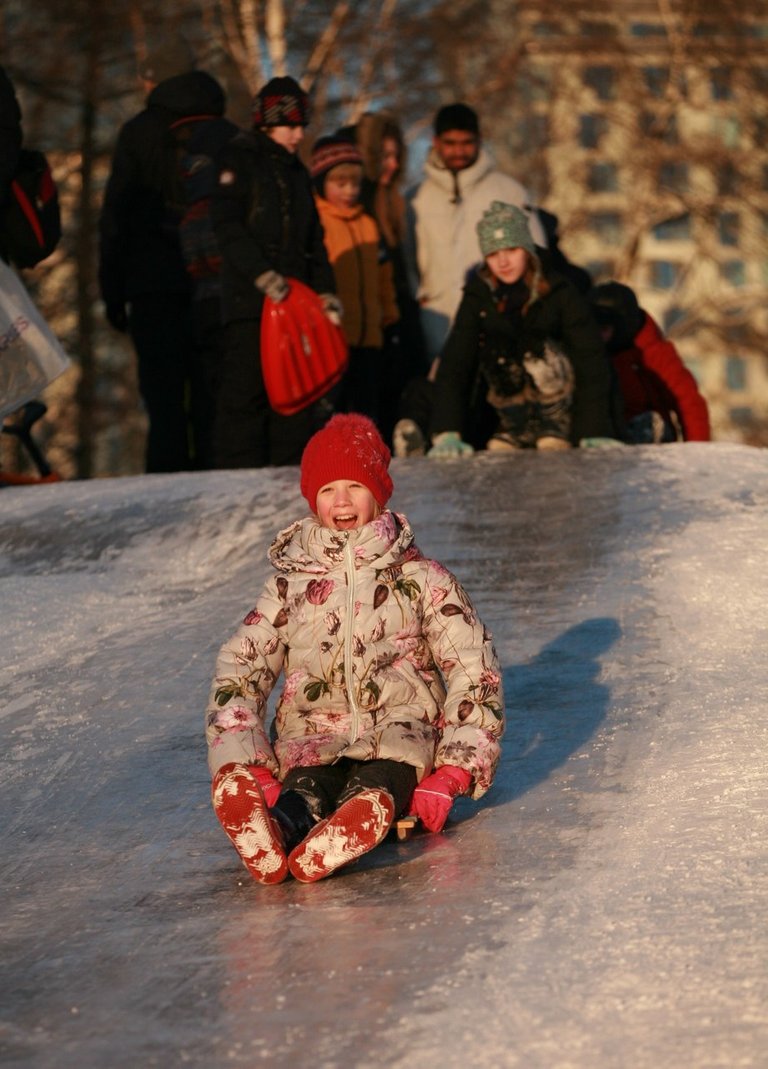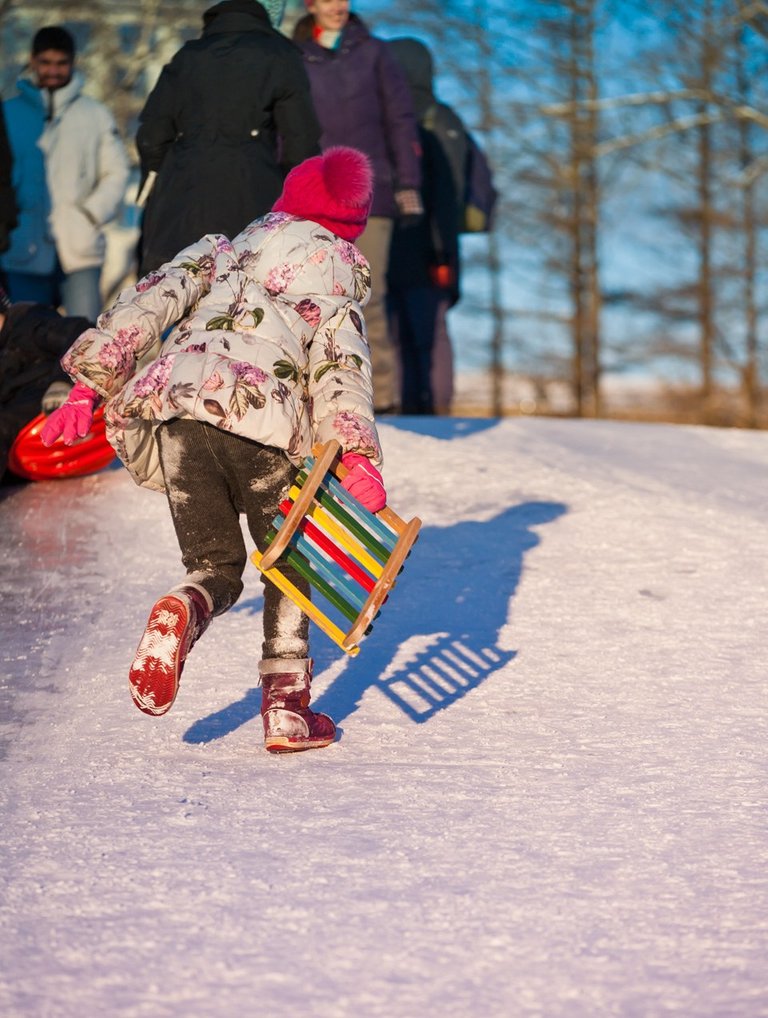 There were some excellent shadows there to hunt for ( I will create a separate post in the Sh.Hunters community with that stuff).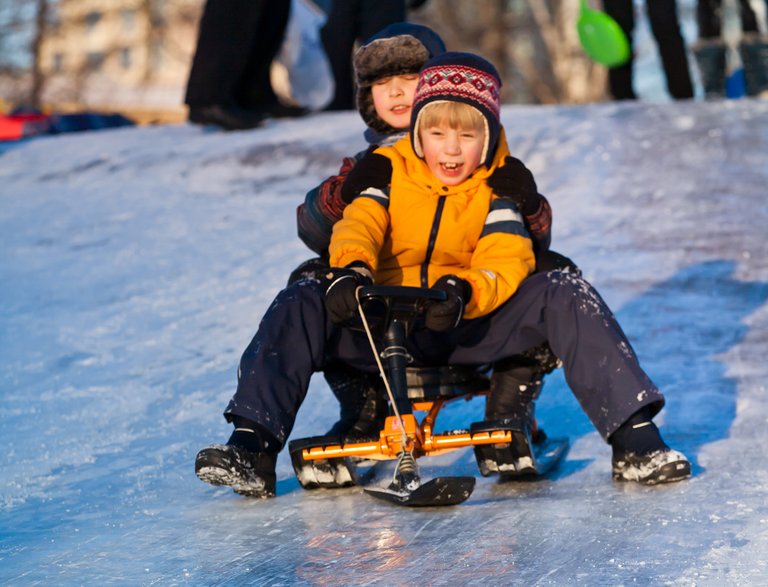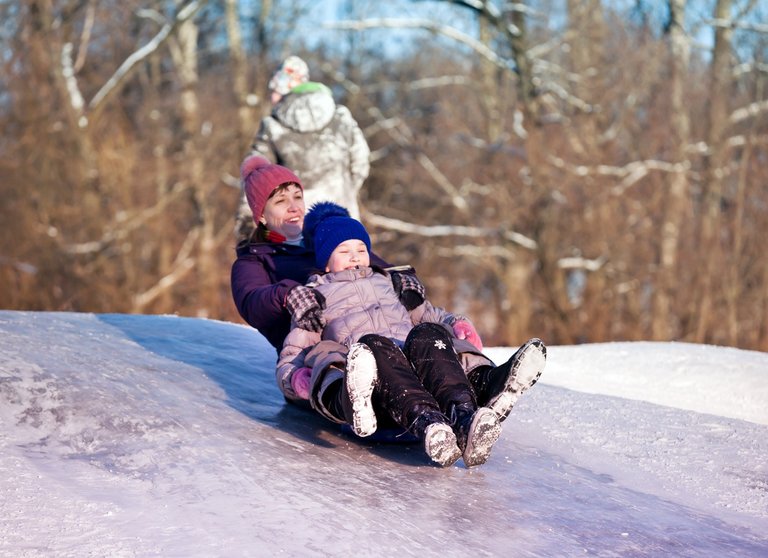 ---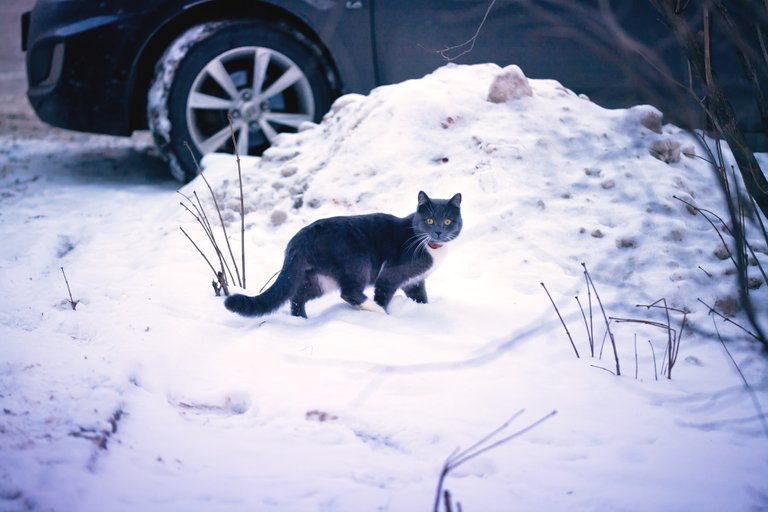 ---
А вот две последние карточки, что я сегодня заснял. Назад во дворы, в тень и отсутствие света. Роскошный котик (который впрочем не подпустил меня к себе поближе, хоть и был домашний - судя по ремешку на шее). Пепельный, с белыми чулочками.
And here are the last two cards that I photographed today. Back to the courtyards, into the shade and lack of light. A luxurious cat (which, however, did not let me get closer to him, although he was home - judging by the strap around his neck). Ash, with white stockings.
---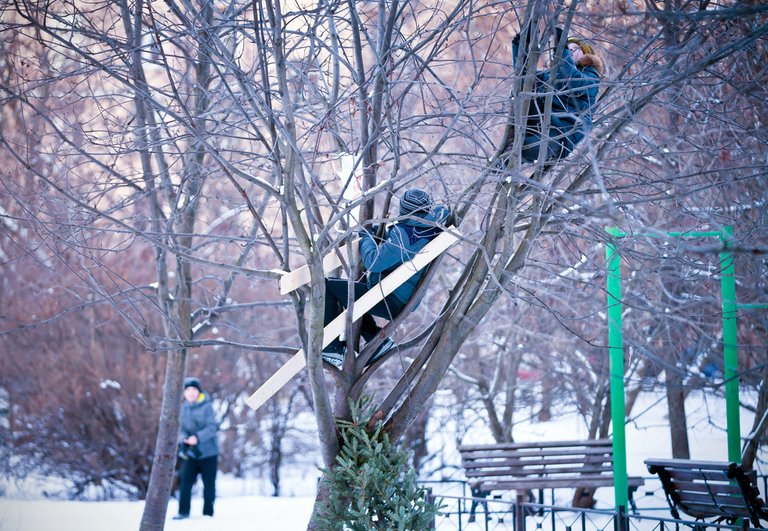 И две черных птички на ветках, a что за порода -- не разобрать с такой дистанции. Не то дрозды, не то воробушки. Как вам цвета после коррекции? Интересно услышать мнение профессионалов, можно ли такое снять на смартфон. Лично мне эта карточка особенно понравилась! кажется, самый удачный кадр за весь день.
And those two little black birds on the branches, that I noticed in the yard. Either blackbirds or sparrows. How do you like the colors after I have processed the .raw file? It would be interesting to hear the opinion of professionals whether this can be filmed with a smartphone or not. Personally, I especially liked this capture, consider it to be the best shot of the whole day (mostly for its unusual and very pleasurable light).
---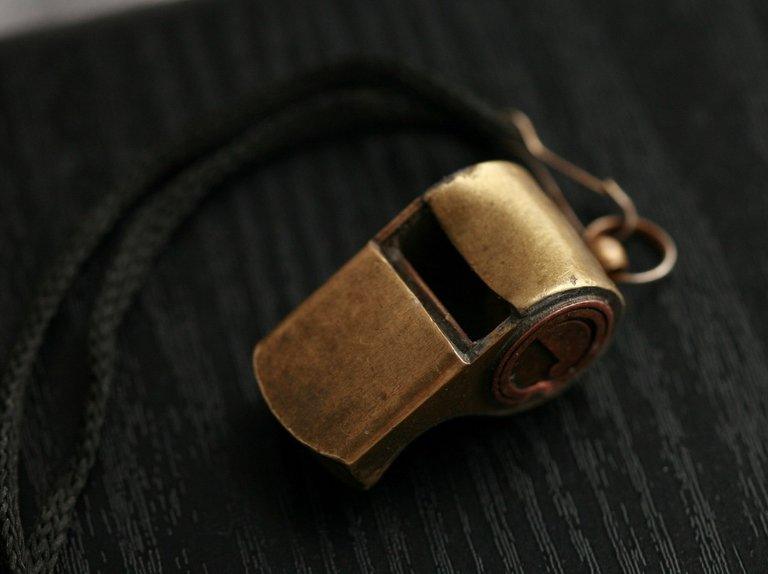 The last photo goes as a bonus - to round up my post; this is the whistle I found in the park during our walk. Cool thing! Vintage. Its heavy, brass, real thing - "today they do not produce them like this anymore". It has an inscription 'St.Petersburg' and an abbreviation MWIF.... I could not figure out what it stands for, exactly... it seems Google does not know it too! I am very curious and hooked.
---
Thanks for walking with me, see you next time!
Надеюсь, вам было приятно прогуляться со мной по улицам Петербурга!
all images taken with Canon 5D + Sigma 150mm
location: St.Petersburg, Russia
my posts at the Pinmapple world map
world map: pinmapple (wednesday walk at SPb)