my entry to '52 weeks' contest by @wwwiebe
( the initial post & rules , all 52 prompts, this week entry )
Week's prompt was: 'Scary', and suddenly it became hard for me to find something corresponding in my folders. After 30 minutes of mindless meditative folder clicking and gragging, I stumbled upon the recent chestnut macros (the capture is fresh, just the last week), and I suddenly had a 'bingo' feeling I have something I was looking for.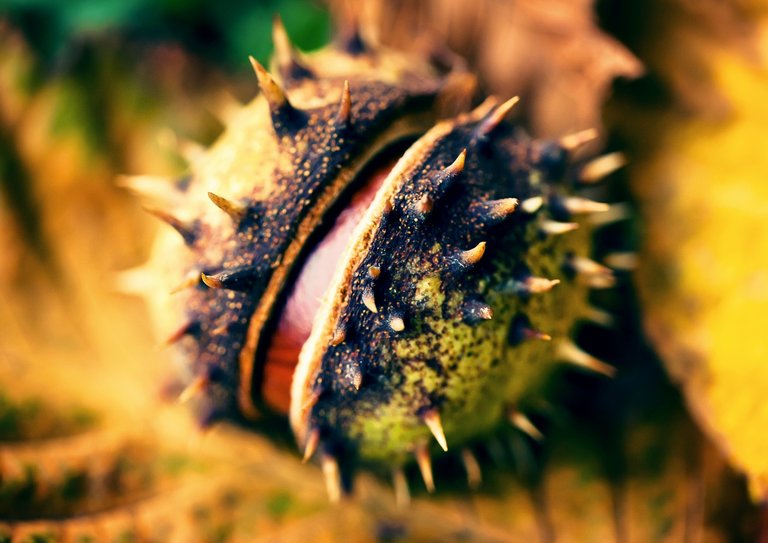 taken with Canon 5D +Sigma 150mm
Life is not only about roses, sometimes it can suggest a lot of thorns, too.
And, look, arent they scary? these thorns.. and this unhealthy greenish tint (I've tried to provide the least appetite and the most malady-esque color grade it was possible to imagine, during the editing). This chestnut really looks toxic and dangerously scary, isnt it? What do you think?