my entry to '52 weeks' contest by @wwwiebe
( the initial post & rules , all 52 prompts, this week entry )
Week's prompt was: 'The Moon', and I felt lazy and non-creative and went straight-forward: why one should invent something, having such a marvelous edition of Moon in his pocket? I bet nobody came closer to the Moon than me! (well, except of a dozen folks that you see on my pic... but they do not enter this nice challenge, right? so, it doesnt count).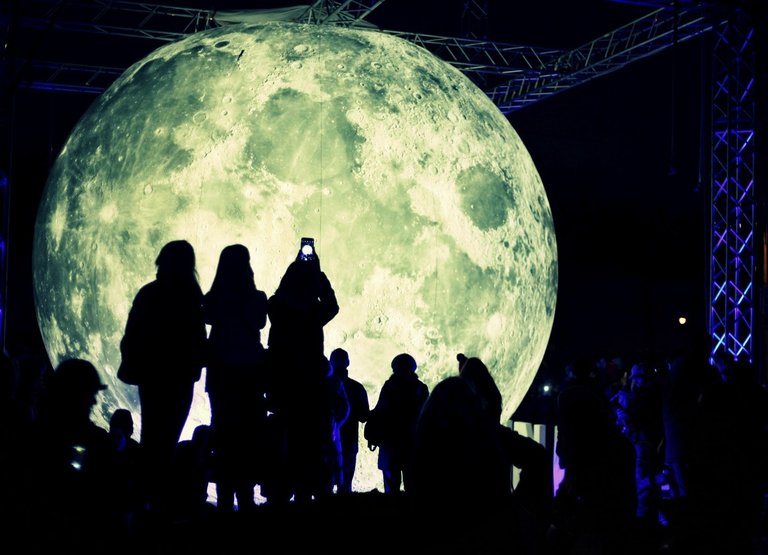 taken with Canon 5D +Canon 50mm 1.8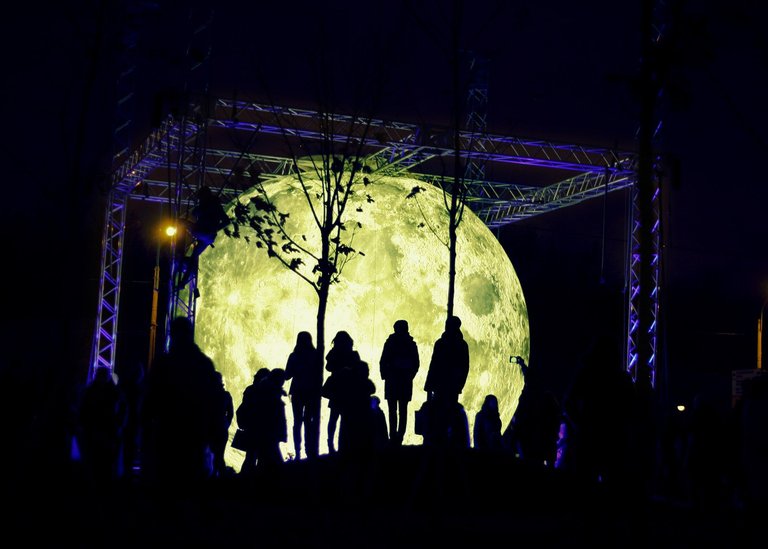 Seriously -- I didnt travel to the Moon... I have captured it at St.Petersburg, just 15 minutes walk by foot from my house (I am a lazy person, if you didnt know yet!) during the St.Petersburg Light festival back in 2018... I am not sure if I already posted these photos or not, so, I made an extra colour intrusion and re-edited the photos (my fave x-processing effect was added, among others).
---
Thanks for visiting my blog, hope you enjoyed the biggest Moon you ever can see!