The reason why I drink my whiskey pure ...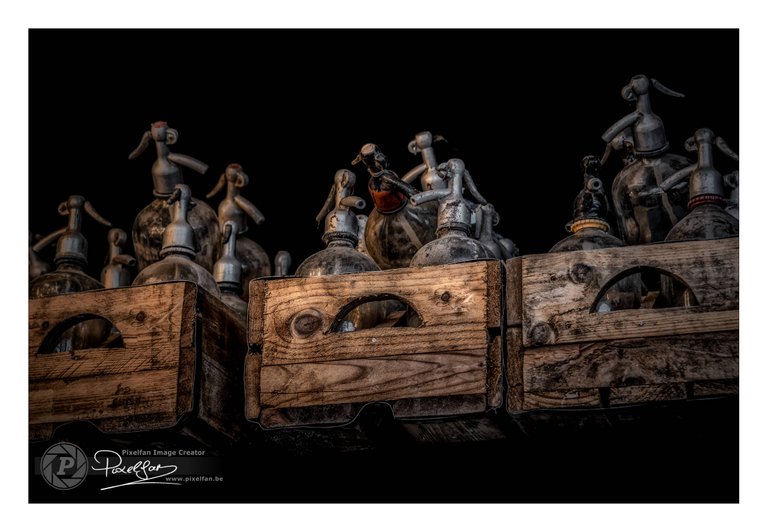 ---
When I posted a photo with a black background last time, it was actually created by accident. Or rather ... for fear of the subject 🤫
Obviously, that was not the case with this photo. And no, these are not the leftovers from New Year's Eve 😁
I found these old crates in an antique shop and for some reason I found the setup to be particularly creative and decorative ...
To be fair, I have to admit that I posted a version of this photo before ... but then I had mostly been working with vignetting. The result of this was that you could still clearly see pieces of the ceiling and the scaffolding.
Now, by cutting out and the pure black background, the crates stand out even better ...
And now I really have to let you guys ... all those bottles made me thirsty 😉
---
You liked this post?
Right you are 😉
Just follow me here to make sure you don't miss any new work. As you can see below, you will be in good company... my 3 skinny friends are waiting for you 😉


BTW: I will not ask you to upvote my posts… deep down inside you know you have to 😉
Curious to see my other work?
Although I spend most of my time here, you can also find me in other places… just take your pick…






---
---