The boardwalks of Puntarenas (Eng/Spa)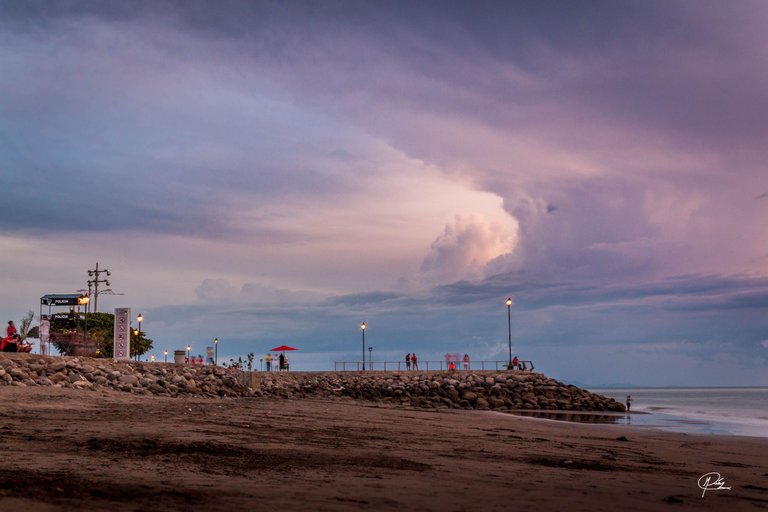 Puntarenas is a city located in the Pacific of Costa Rica and the place where one of the main ports of the country is located with important connections with the Asian markets.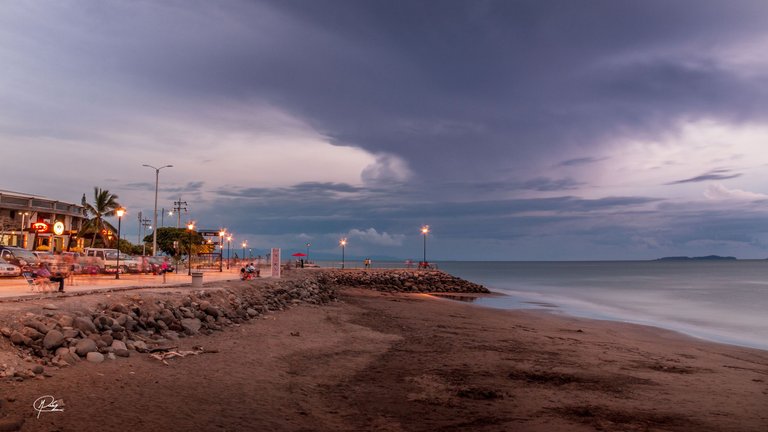 Before 1750, not many records can be found of the area where the city is currently located, the reason may be that initially, Puntarenas was not a unit from the coast and was a long sandy island with difficult access. Strong tides formed a natural access in later years.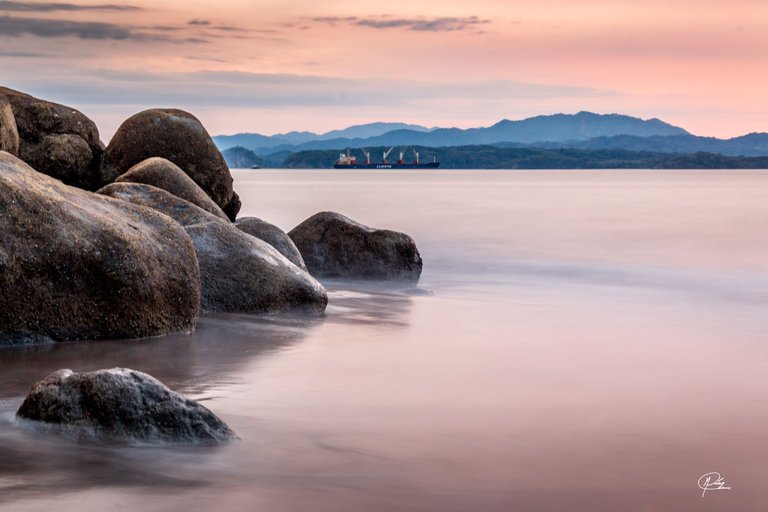 At the end of the sand line are the seawalls, just at the entrance of the estuary, these rows of rocks were intended to protect the coast from erosion produced by strong tides. They also became a tourist attraction, especially for sport fishing.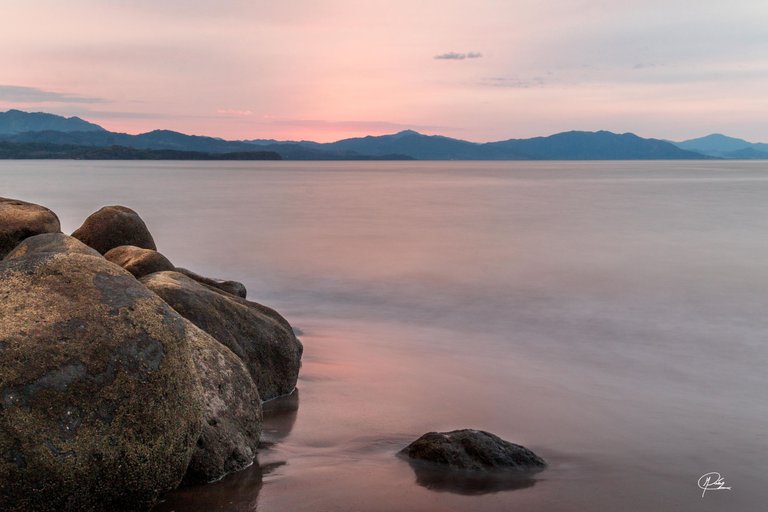 Over the years, local governments invested heavily in the area, making it an important tourist attraction. Visitors can enjoy beautiful viewpoints, skate along the seashore, or have a picnic lunch.
Versión en español
Puntarenas es una ciudad ubicada en el pacífico de costa Rica y el lugar donde se ubica uno de los principales puertos del país con importantes conexiones con los mercados de Asia.
Antes de 1750 no se pueden encontrar muchos registros de la zona donde actualmente se ubica la cuidad, la razón puede ser a que en un principio, Puntarenas no estaba unidad a la costa y era una larga isla de arena de difícil acceso. Fuertes mareas formaron un acceso natural en los años posteriores.
Al final de la linea de arena se encuentran los malecones, justo en la entrada del estero, estas filas de rocas tenían el propósito de proteger la costa de la erosión producida por la fueres mareas. También se convirtieron en un atractivo turístico, especialmente de pesca deportiva.
Con el pasar de los años, los gobiernos locales realizaron fuertes inversiones en la zona, convirtiéndolo en un importante atractivo turístico. Los visitantes pueden disfrutar de hermosos miradores, patinar a la orilla de del mar o realizar un almuerzo al aire libre.
---
---