As the title of the post says, our mood has a lot to do with the way we take pictures, in the processing and the final result, it is not the same to go out rested and relaxed, than under a lot of pressure and tiredness, what we should always have in mind is a fixed goal, a target for which we go out to take pictures, because if we just go out to see what we find, we could get many frustrations, or surprises, anything can happen.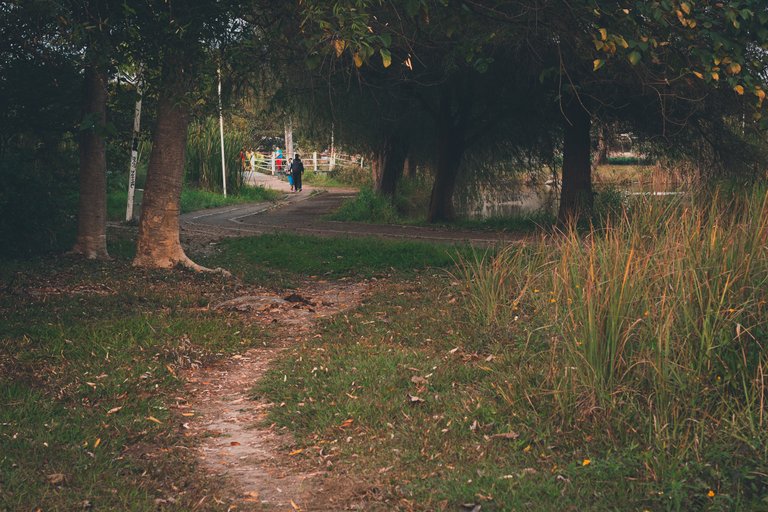 After several days of having these pictures ready I left them in the computer without showing them to anyone, that day the truth is that I was happy taking pictures, because it really makes me happy to go out to take pictures, but the truth is that after several hours walking looking for the best scenes, I was already tired and wanted to return home, that's why I went to this place, I put the tripod and mounted the camera to rest a little bit, I just had to fish a few minutes.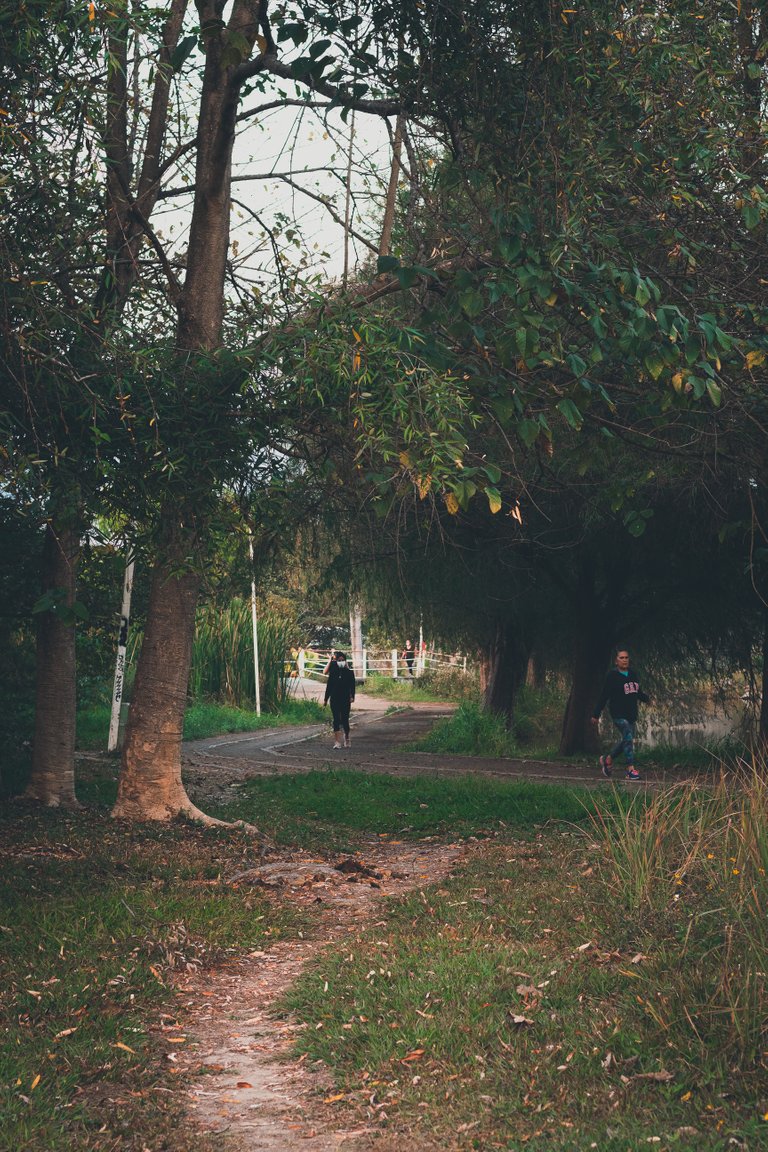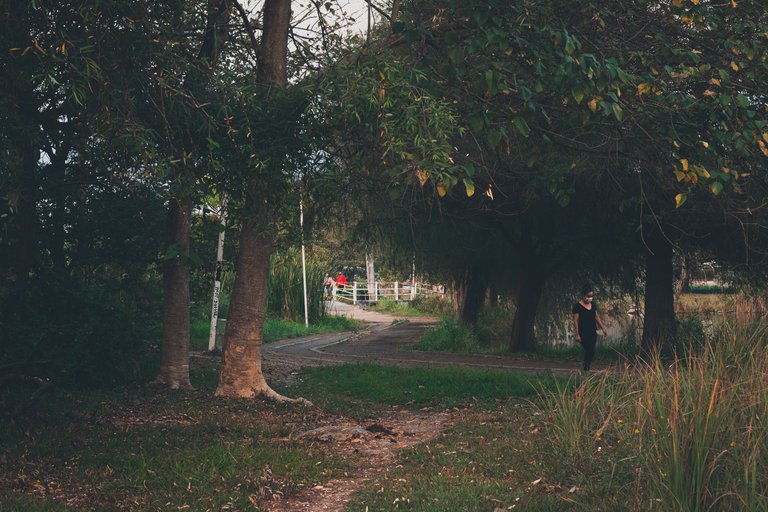 These were the results, I liked the edition because the sun was already setting and we were going into the blue hour, I wanted to give that dramatic tone in the shadows and make them a little darker than they really were, what do you think about the edition?
Now we enter another afternoon and another mood, this time I had gone very early to the park because I needed some photos of birds that I already showed you, I also spent several hours in the park but when I left it was still early and we were almost in the golden hour, and I say almost because it still needed about 30 minutes to acquire a more golden color, for a moment I thought about staying longer and take advantage of the colors of the sunset, but I was very tired again and actually I brought with me about 150 photographs, which I still have not finished editing.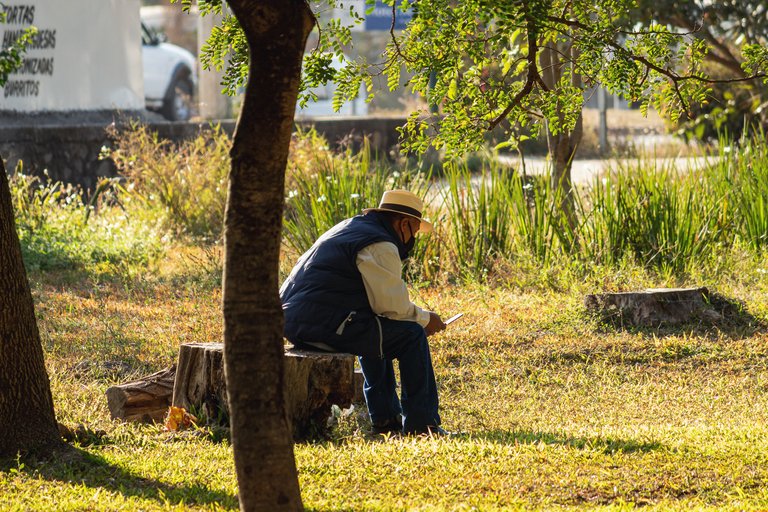 I was very struck by the way this person was enjoying the warmth of the sun while reading and writing some messages on his smartphone, to be honest when I saw him from a distance I thought he was reading a book, but once I saw the pictures I knew it was his phone.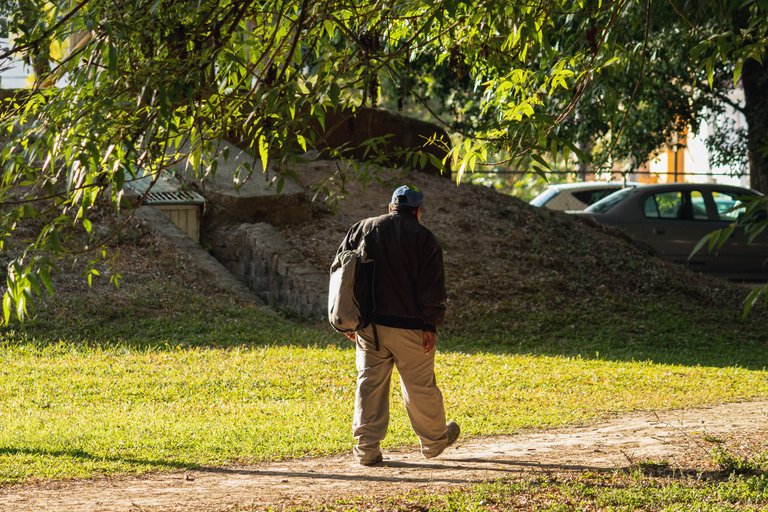 Many workers were beginning to return to their homes, I imagine that this man was also on his way back, I could see the fatigue in his heavy steps, and I'm sure that's probably how I look after several hours walking carrying my photographic gear.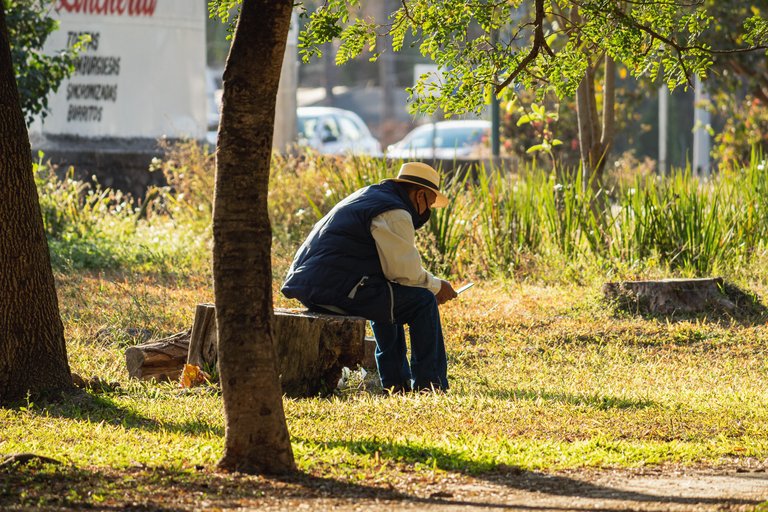 I hope you liked the contrast between the two editions, in the end those of us who work with photography are always looking for contrasts between light and shadow, happy and sad, and things like that, to give the balance that the photographs need to be more interesting.
---
All photographs are my property, taken by me, @monster-one
---
Thanks for watching my post, see you in the next one.
---
---