I'm not going to lie about it, when
@lensy
was created I was very happy because I felt it would be a good place to share my photographs, besides being able to get a little extra cash, as time went by I realized that people at hive are not really interested in investing, we just want to earn and win, which made me stop spending my money on creating NFT with my photographs.
No voy a mentir al respecto, cuando
@lensy
se creó me dio mucho gusto porque sentí que sería un buen lugar para compartir mis fotografías, además de poder obtener un poco de efectivo extra, con el paso del tiempo me di cuenta de que en realidad a la gente en hive no le interesa invertir, solo queremos ganar y ganar, lo cual me orilló a dejar de gastar mi dinero en crear NFT con mis fotografías.
---
The idea of
@aggroed
and the whole team is good, pretty good, but it lacks the support of the community, and not one in particular, I mean all of us who make Hive our favorite place, for us photographers invest in equipment, in time to find a good scene, in time to edit, in creating the content for you we are not afraid, then, why are you afraid to invest in photographs that will be worth more over time?
La idea de
@aggroed
y de todo el equipo de trabajo es buena, bastante buena, pero falta el apoyo de la comunidad, y no de una en especifico, me refiero a todos los que hacemos Hive nuestro lugar preferido, para nosotros los fotógrafos invertir en equipo, en tiempo para encontrar una buena escena, en tiempo para editar, en crear el contenido para ustedes no nos da miedo, entonces, ¿Porqué te da miedo invertir en fotografías que valdrán más con el paso del tiempo?
---
It's true that I don't have much time within photography, that I need more skills, that I need to grow even more, all that is true, but if you have followed my account you will realize that everything has been a constant evolution, what I can create now is not compared to what I did a year ago, and I hope to keep moving forward to create even better content, I don't want to leave hive, I want to spend more time here, and I would really like to sell my images in Lensy, and not in a centralized place, I know that probably nobody believes in me as much as I do, but I know that in the future everything I can create will have a higher value.
Es cierto que no tengo mucho tiempo dentro de la fotografía, que me faltan más habilidades, que me falta crecer aún más, todo eso es cierto, pero si han seguido mi cuenta se darán cuenta de que todo ha sido una constante evolución, lo que ahora puedo crear no se compara con lo que hacía un año atrás, y espero seguir avanzando para crear mejor contenido aún, yo no quiero dejar hive, quiero pasar más tiempo aquí, y en verdad desearía vender mis imágenes en Lensy, y no en un lugar centralizado, sé que probablemente nadie crea en mí tanto como yo lo hago, pero sé que en un futuro todo lo que pueda crear tendrá un valor superior.
---
So today I decided to sell this image at a price of $25, which is 184 hive, and it's all due to the price of hive, if hive was worth 1 dollar, I would sell the image at 25 hive, the opportunity is not for me, it's for you, because in the future that image and all the others that I decide to sell in lensy, surely they will have a better price, I only created one edition, which will be unique forever, and in case nobody buys it, I simply burn the token and take it to sell elsewhere, the question is if you want to invest and win, or let the opportunity pass by?
Así que hoy decidí vender ésta imagen a un precio de 25 dólares, lo cual traducido son 184 hive, y todo se debe al precio de hive, si hive valiera 1 dolar, vendería la imagen a 25 hive, la oportunidad no es para mí, es para tí, porque en el futuro esa imagen y todas las demás que decida vender en lensy, seguramente tendrán un mejor precio, sólo creé una edición, que será única para siempre, y en caso de que nadie la compre, simplemente quemo el token y me la llevo a vender a otro lugar, la pregunta es si quieres invertir y ganar, o dejar pasar la oportunidad?
---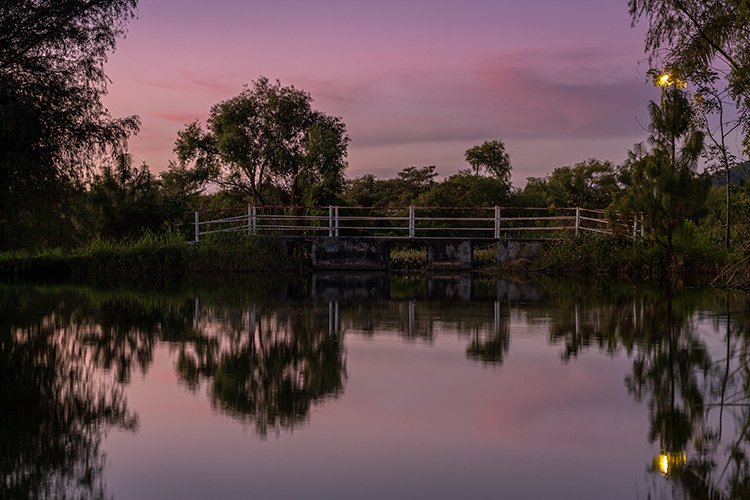 ---
| Category | Fine Art / Landscape |
| --- | --- |
| Camera | Canon EOS Rebel T6 |
| Size | 5159x3439 px |
| Lens | Canon 50 mm F/1.8 |
| Aperture | F/8 |
| Shutter speed | 1/2 s |
| Focal length | 50 mm |
| ISO | 100 |
| Flash | No |
| Tripod | Yes |
---
This is the link in case you want to buy the image: https://lensy.io/gallery/monster-one_beauty-in-the-city_magical-sunset-with-beautiful-colors-in-the-park
---
Thanks for watching my post, see you in the next one.
---
---