Although they may look like small bees or wasps, Hover flies are true flies.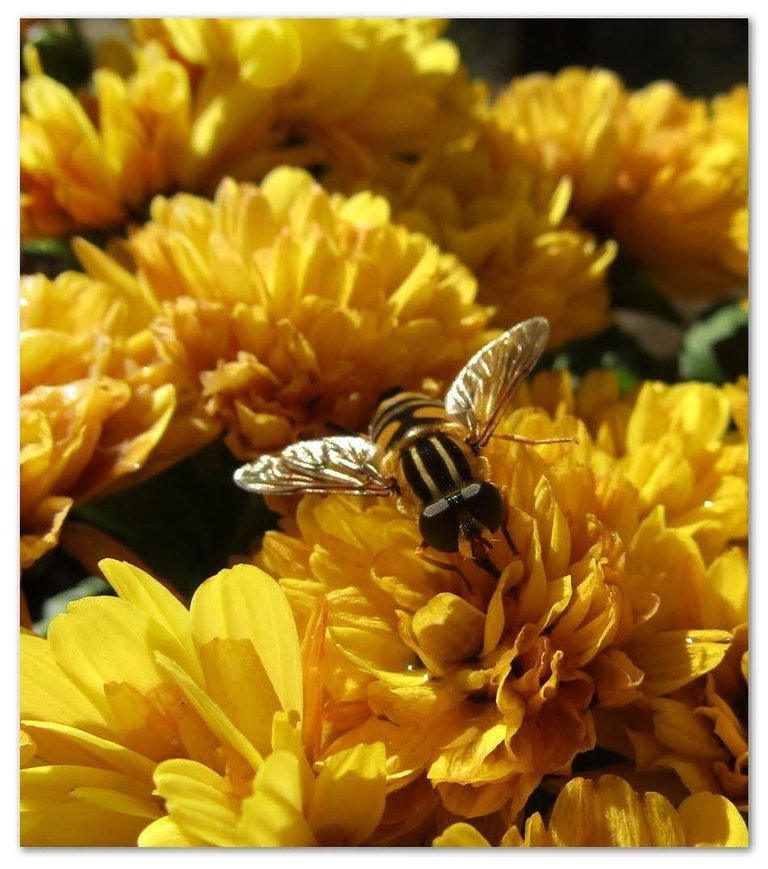 They get their name because they are often seen hovering in the air like a helicopter, then darting a short distance, and then hovering again.

These insects are beneficial. They are valuable in the garden in the fight against aphids.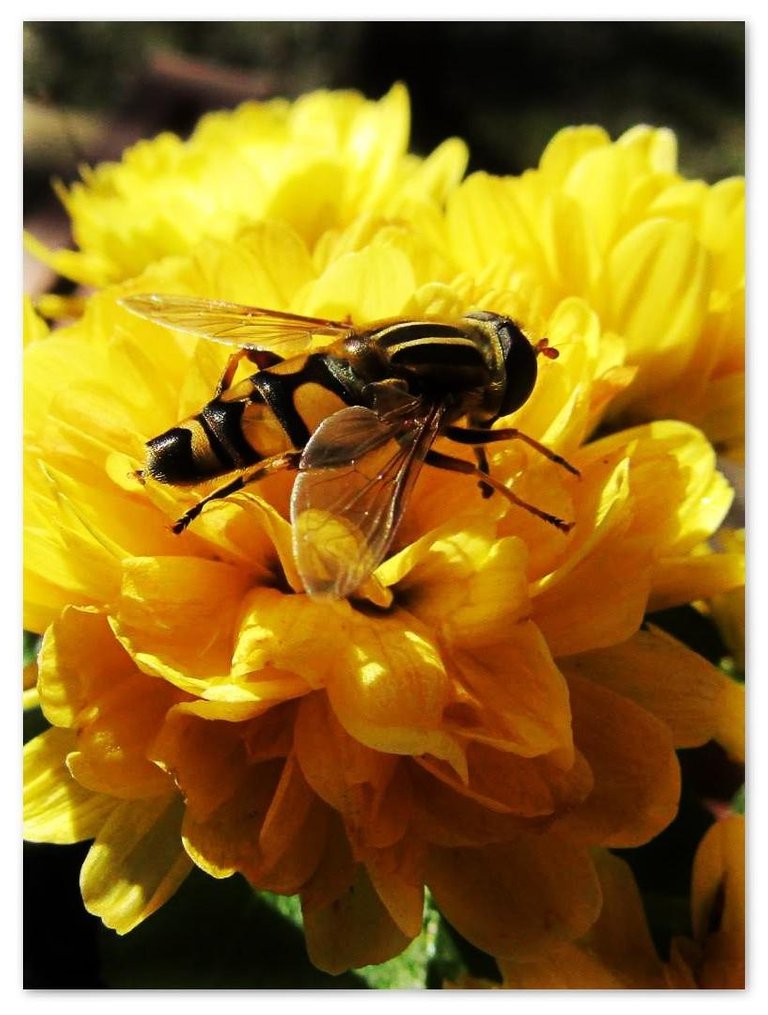 Hover flies are nearly as effective as ladybugs and lacewings at controlling aphids.
Happy Butterfly/Insect Day! If you have 40 cc you can use the tag and reward cc to everyone who leaves a comment on your post, too!

Show Me A Shadow Go here to enter

banners by @shasta


Street Letter signature by @otage

info@esteem.app
eSteem.app | ‍GitHub | YouTube
✍ Telegram | Discord