The sunsets always give us a great spectacle of colors, almost every afternoon I go to the park to walk or ride my bike and I love to stay until the sun sets, witnessing the last rays of the sun is an eyewash for my eyes, and I am very grateful to life for giving me the privilege of being able to witness it.
**
But when it comes to a sunset on the beach, there are few times when I can enjoy it because I don't live near the coast. A month ago I had the opportunity to take a trip to the beach and it was the perfect moment to stand on the sand and witness the sunset, it was a lovely moment, I always wonder about the things the universe gives us and this is one of them.
**
I took this picture of my daughter in Isla Aguada, Campeche, Mexico, with my Motorola cell phone and I edited it in Photoshop.
---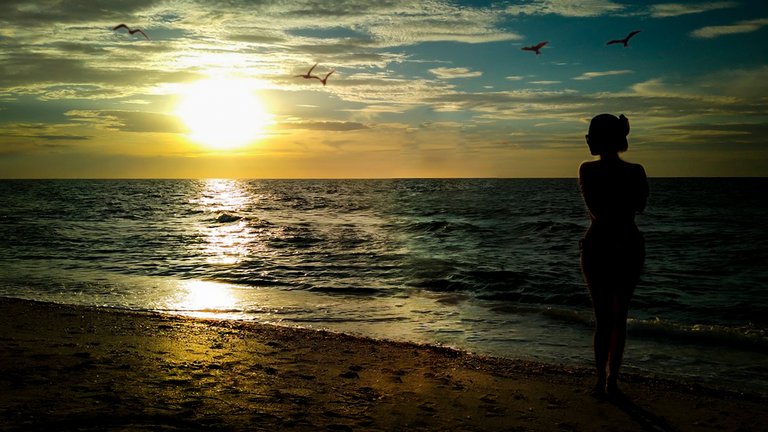 ---

Thanks for stopping by
With love. Maria Ballesteros. 💜
All images are my property unless otherwise credited.