Sunrise is the opening moment of the day. It can be beautiful because it is bright as can be seen from some of my photos. The sunshine came out majestic and special.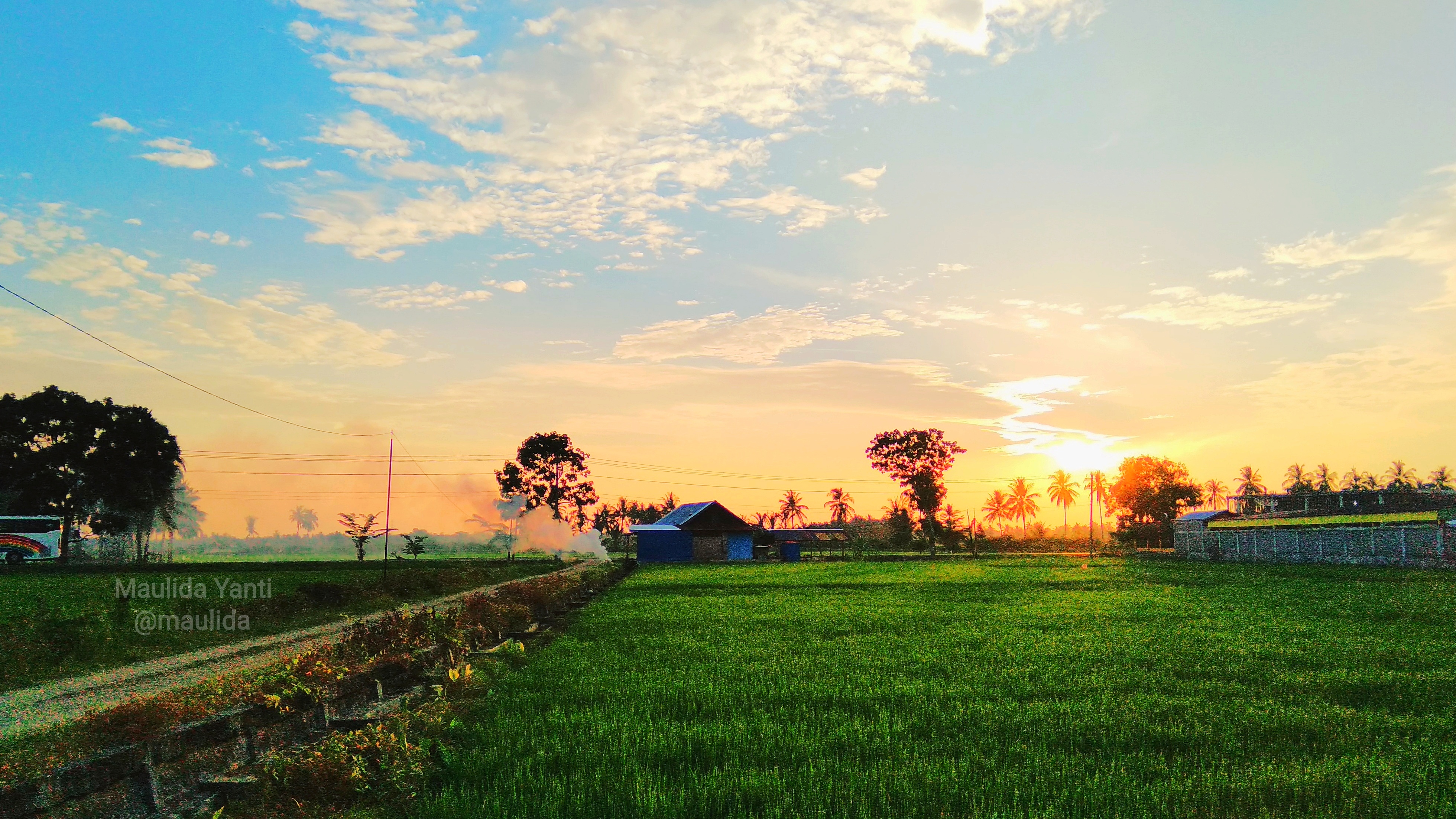 A golden yellow glow shot out through the gaps in the cloud. The rice that began to grow welcomed the sun's rays that morning.
Morning is the beginning of the light shining upon the universe, moving towards the bright day. And ends in the afternoon, before dark returns.
Good morning, cheer up.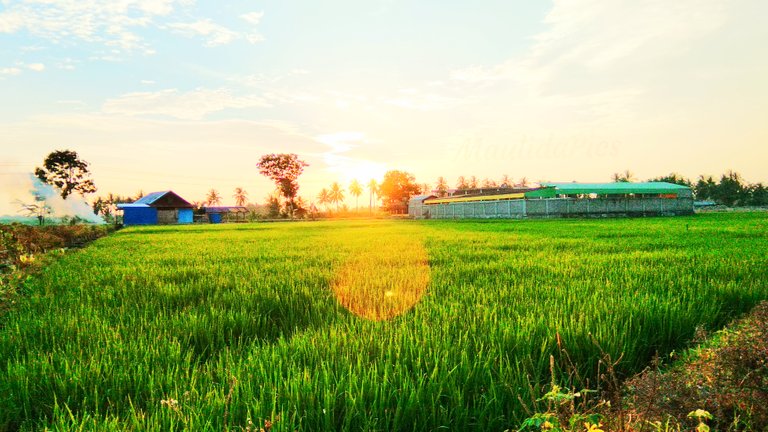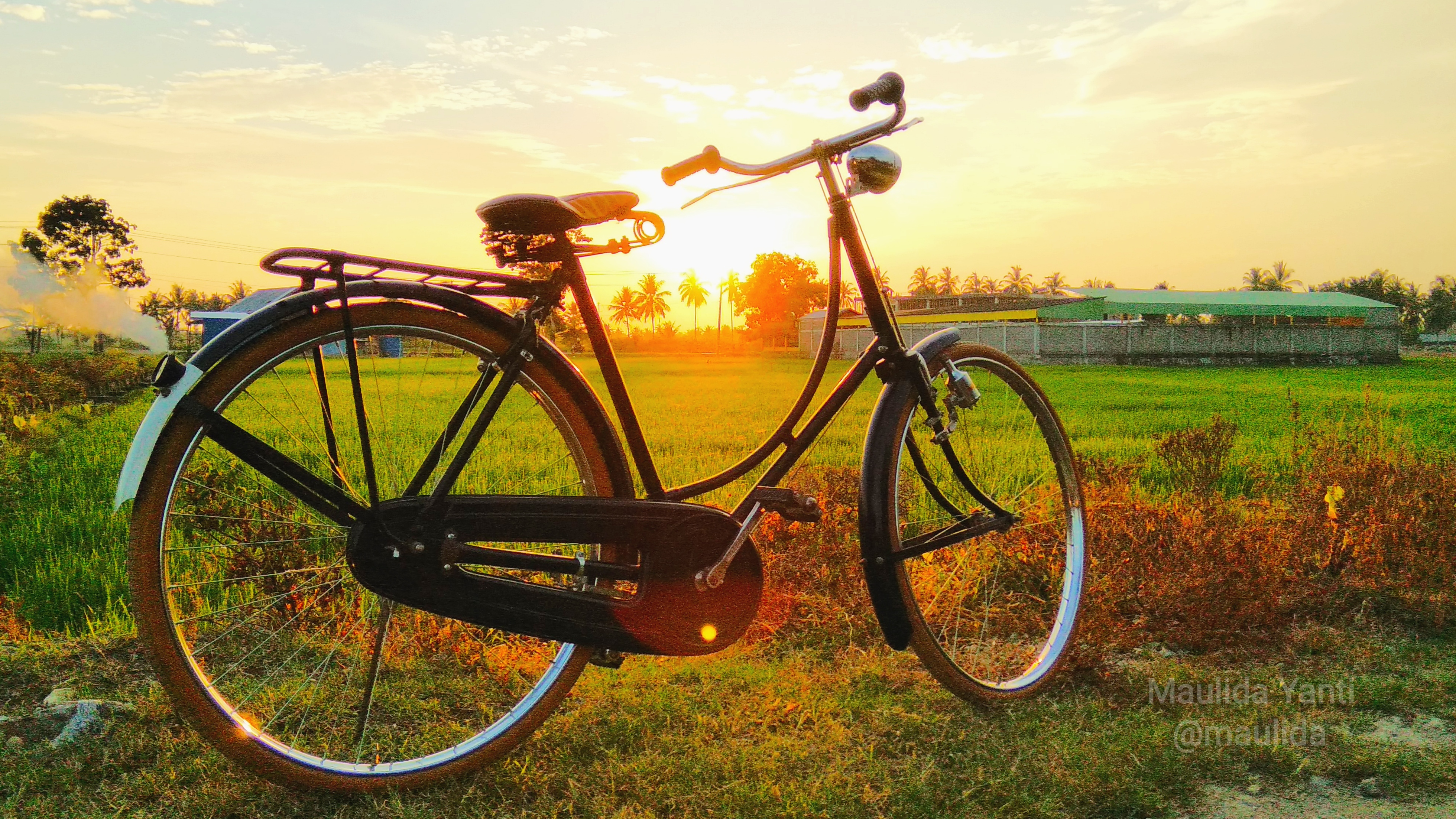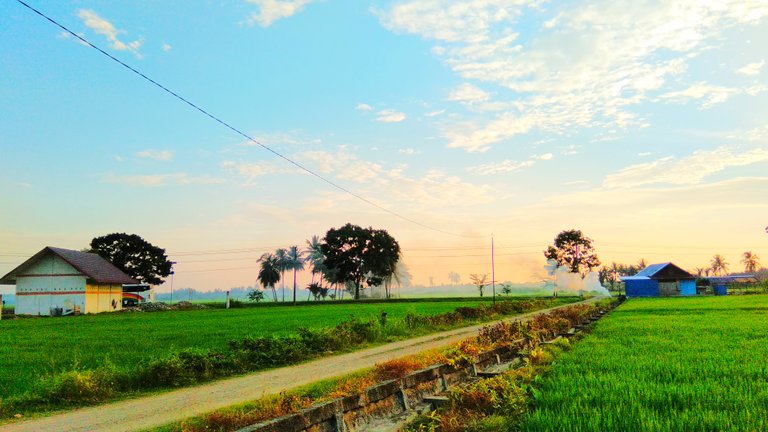 I purposely took my time before leaving for work To see the sun rise over the rice fields of my village. I went on a bicycle, an old bicycle.
Photo by me @maulida
Loc Aceh Utara
Camera, smartphone with a little editing.