Hoy continúo con el Reto Fotográfico de 21 días de mi querida amiga @nathyortiz. En realidad, hoy me correspondería cumplir con el día #6 del reto pero quise alterar un poco el orden y realizar hoy el día #12 cuya temática es DESAYUNO.
Si ya han visitado mi Blog con anterioridad y han leído mis publicaciones sabrán que amo la fotografía de alimentos y también sabrán que tengo un extraño gusto por elaborar platillos bonitos y coloridos que resulten siendo visualmente agradables, esto es algo que disfruto muchísimo. Es por eso que no me pude esperar más y quise cumplir con esta temática fotográfica el día de hoy.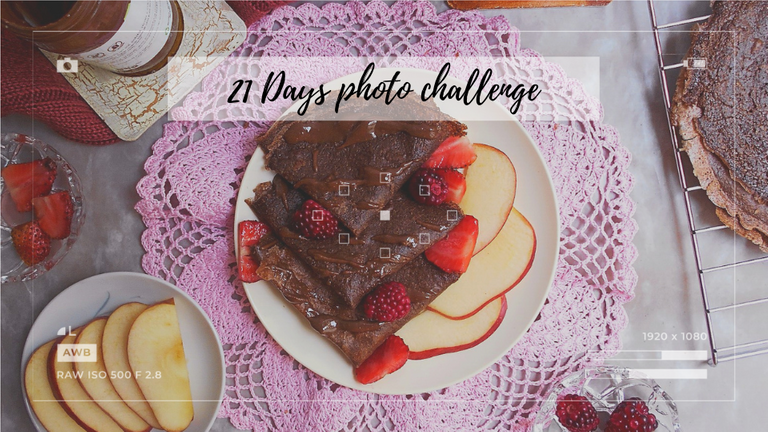 Today I continue with the 21 Day Photo Challenge from my dear friend @nathyortiz. Actually, today I was supposed to do day #6 of the challenge but I wanted to alter the order a little bit and do today day #12 whose theme is BREAKFAST.
If you have visited my Blog before and have read my posts you will know that I love food photography and you will also know that I have a strange taste for making beautiful and colorful dishes that are visually pleasing, this is something I enjoy very much. That's why I couldn't wait any longer and wanted to fulfill this photographic theme today.

DESAYUNO
BREAKFAST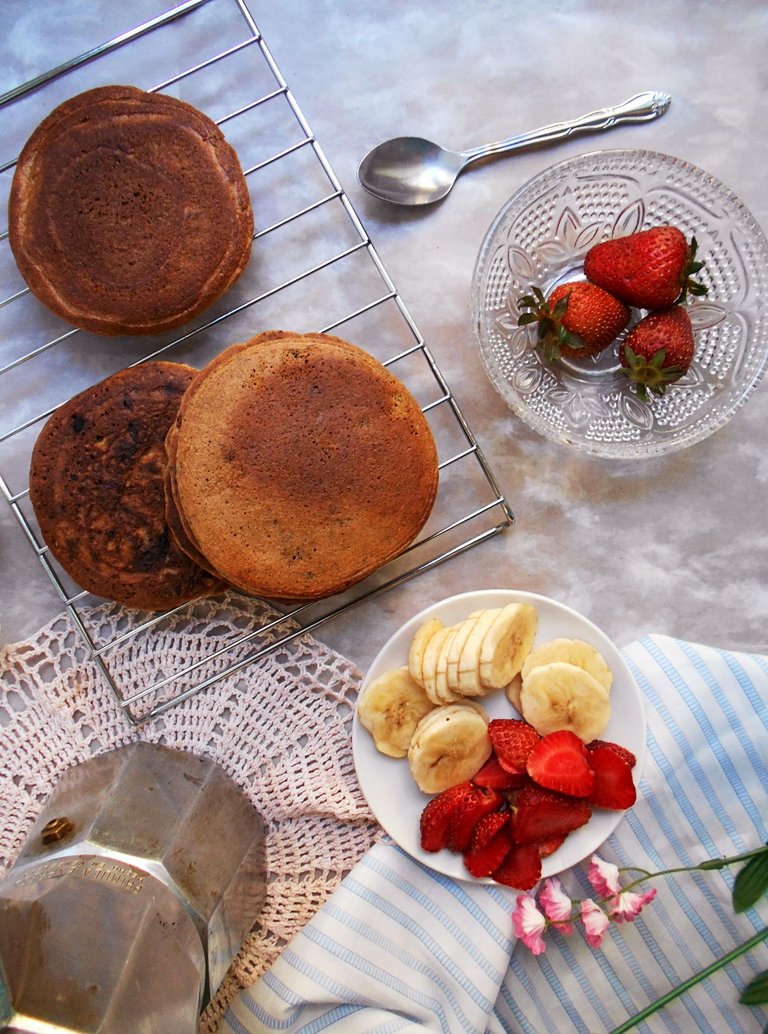 El desayuno es mi momento favorito del día, mi hora feliz. Les confieso que al despertar lo primero que pienso es qué voy a desayunar y realmente me tomo mi tiempo para alistar los ingredientes, para cocinar e incluso para armar mi plato.
Me gusta preparar desayunos que sean bastante completos y que incluyan carbohidratos, proteínas, fibra y grasas saludables...todo en las proporciones correctas. También disfruto mucho el hecho de jugar un poco con los alimentos que desee incluir en mi plato para lograr una buena composición, mientras más formas distintas y colores llamativos tenga mi desayuno para mí es mucho mejor.
De las tres comidas del día, el desayuno es en el que más suelo esmerarme. Eso no quiere decir que descuide las otras tres comidas, pero como mencioné anteriormente: el desayuno es como mi hora feliz. Cuando tomo un buen desayuno no sólo me siento con mucha más energía, sino también me siento con muy buen humor.
Breakfast is my favorite time of the day, my happy hour. I confess that when I wake up the first thing I think about is what am I going to have for breakfast and I really take my time to prepare the ingredients, to cook and even to assemble my plate.
I like to prepare breakfasts that are fairly complete and that include carbs, protein, fiber and healthy fats...all in the right proportions. I also enjoy playing a little bit with the foods I want to include in my plate to achieve a good composition, the more different shapes and flashy colors my breakfast has for me is much better.
Of the three meals of the day, breakfast is the one I usually take the most care with. That's not to say that I neglect the other three meals, but as I mentioned earlier: breakfast is like my happy hour. When I eat a good breakfast I not only feel much more energetic, but I also feel in a great mood.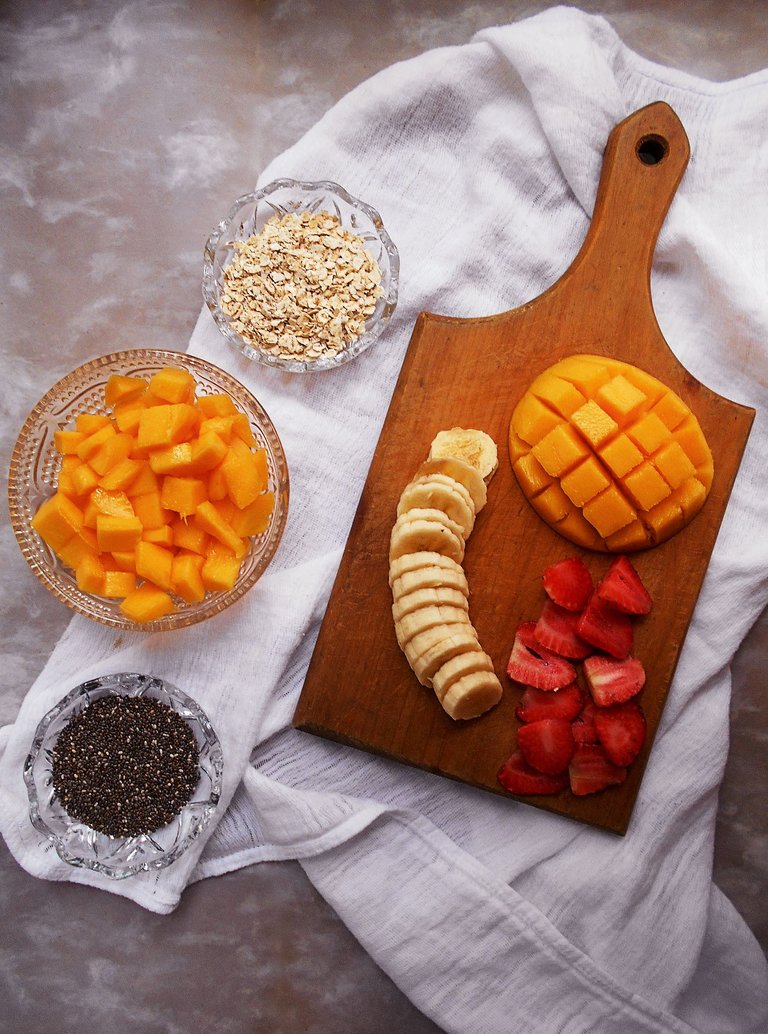 ---
Avena | Oatmeal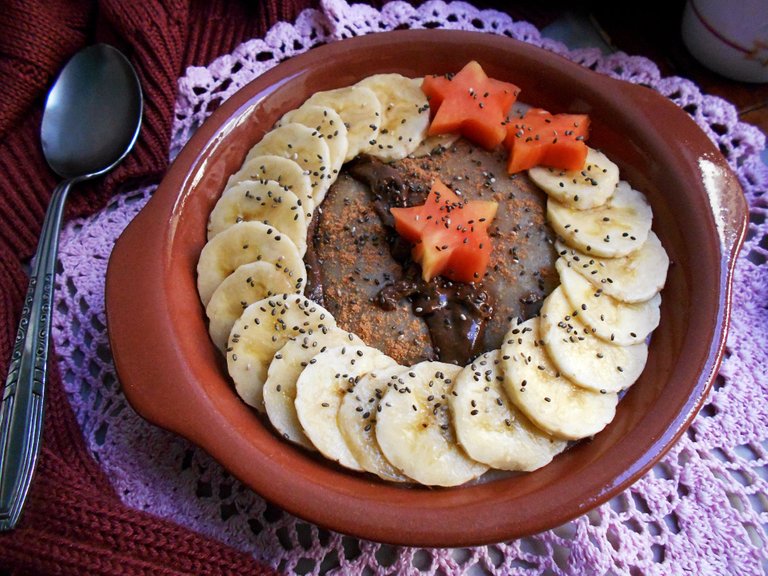 Uno de mis desayunos favoritos es la Avena. Esta es bastante saciante y posee un gran valor nutricional. Me encanta combinarla con mis frutas favoritas: banana, fresa, mango. Incluso también con mucha canela y un poco de chocolate es súper deliciosa.
Me encanta la avena muy espesa, parecido al típico porridge, y calientita.
One of my favorite breakfasts is Oatmeal. It is very filling and has a great nutritional value. I love to combine it with my favorite fruits: banana, strawberry, mango. Even with lots of cinnamon and a bit of chocolate it is super delicious.
I love oatmeal very thick, similar to the typical porridge, and warm.
---
Smoothie Bowls
En la lista de mis desayunos favoritos se encuentran también los Smoothie Bowl. Me encanta por dos razones principales: son muy coloridos y muy nutritivos. Para prepararlos y queden en el punto perfecto de consistencia tengo varias técnicas, una de ellas es emplear la fruta congelada y emplear la mayoría de las veces bananas, entonces así además de endulzar naturalmente también resultan ser más cremosos.
A veces también los hago a base de yogur o aguacate para darle un poco más de cremosidad o simplemente adiciono unas dos cucharadas de harina de avena para que resulten un poco más espesos.
Mi parte favorita es jugar con la decoración. Suelo emplear frutas, frutos secos, semillas de chía, granola e incluso a veces coloco algunos trozos de galletas saludables caseras. Realmente la imaginación no tiene límites.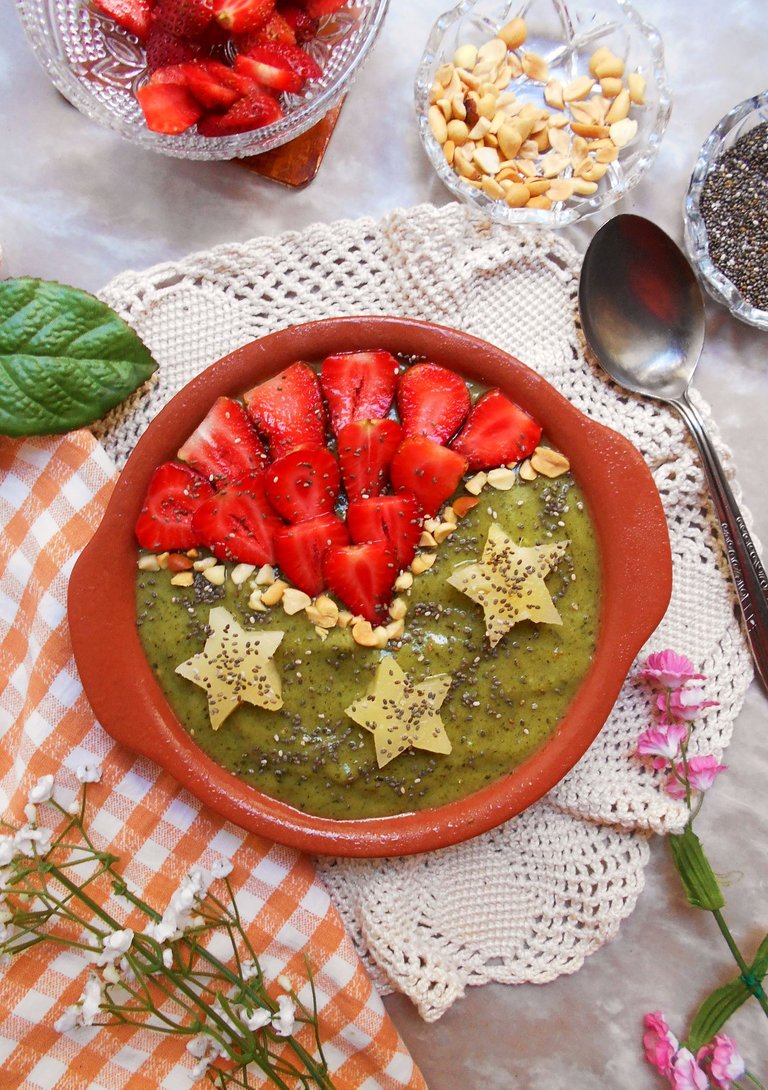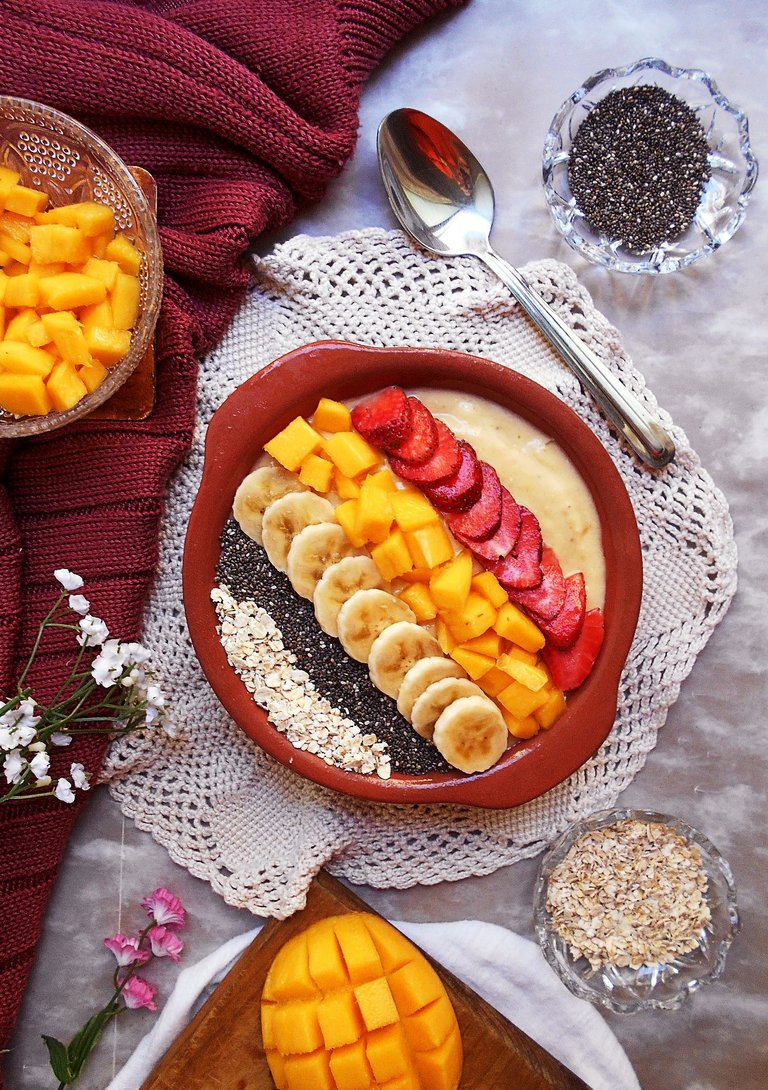 On the list of my favorite breakfasts are also the Smoothie Bowl. I love them for two main reasons: they are very colorful and very nutritious. I have several techniques to prepare them with the perfect consistency, one of them is to use frozen fruit and most of the time I use bananas, so besides sweetening them naturally, they are also creamier.
Sometimes I also make them with yogurt or avocado to give them a little more creaminess or I simply add a couple of tablespoons of oatmeal to make them a little thicker.
My favorite part is playing with the decoration. I usually use fruits, nuts, chia seeds, granola and sometimes I even add some pieces of healthy homemade cookies. Imagination really has no limits.
---
Tortitas | Pancakes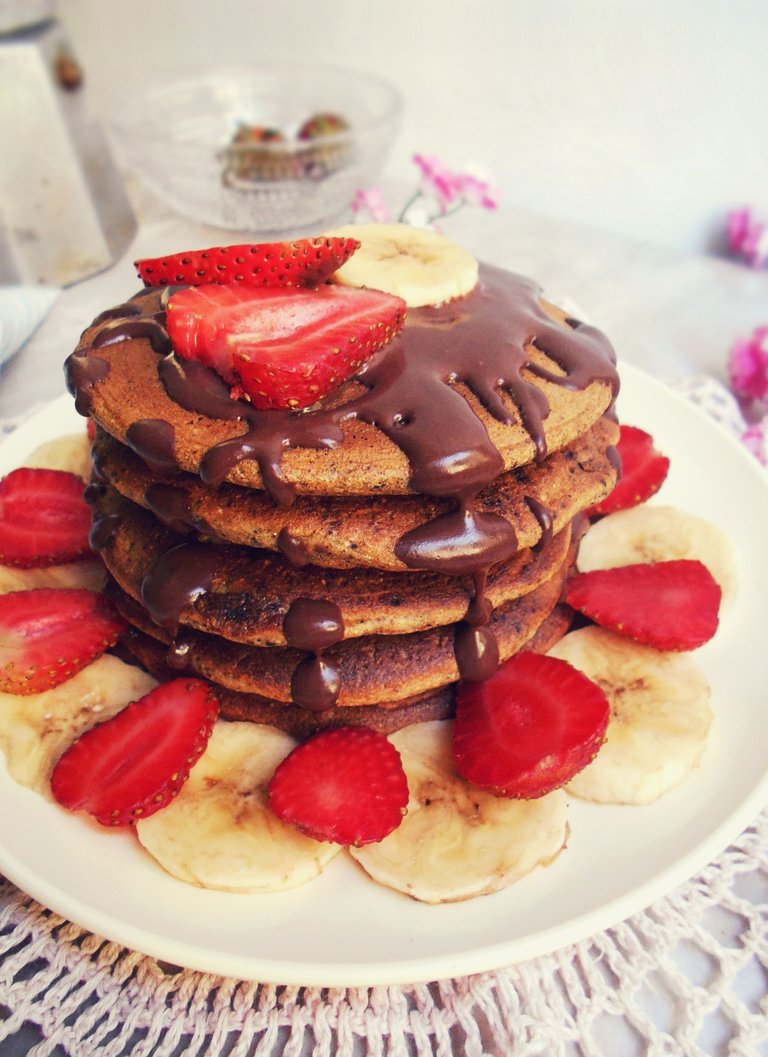 Las tortitas son también unos de mis desayunos predilectos. Literalmente las he preparado de muchos sabores: chocolate, banana, espinaca, calabaza, rellenas de mermelada y siempre empleo harina de avena para la elaboración.
También las he llegado a preparar saladas, pero sin duda mi favoritas siempre serán las dulces y con muchas frutas.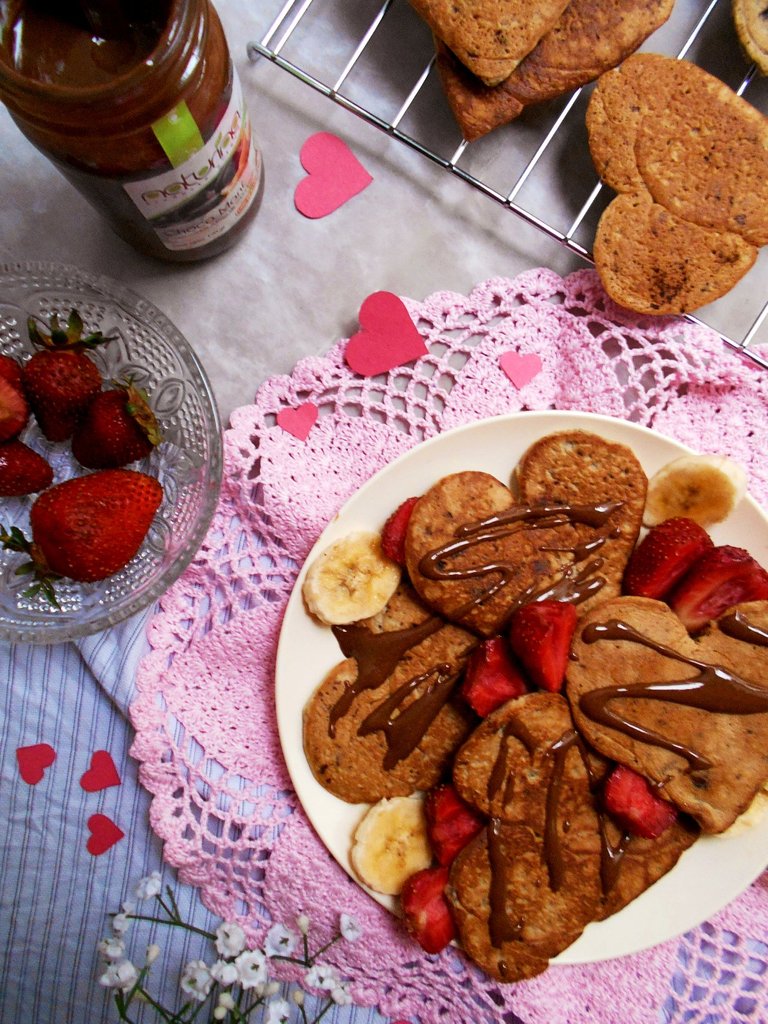 Pancakes are also one of my favorite breakfasts. I have literally made them in many flavors: chocolate, banana, spinach, pumpkin, filled with jam and I always use oatmeal for the preparation.
I have also made them savory, but without a doubt my favorite will always be the sweet ones with lots of fruit.
---
Desayunos Salados | Salty Breakfasts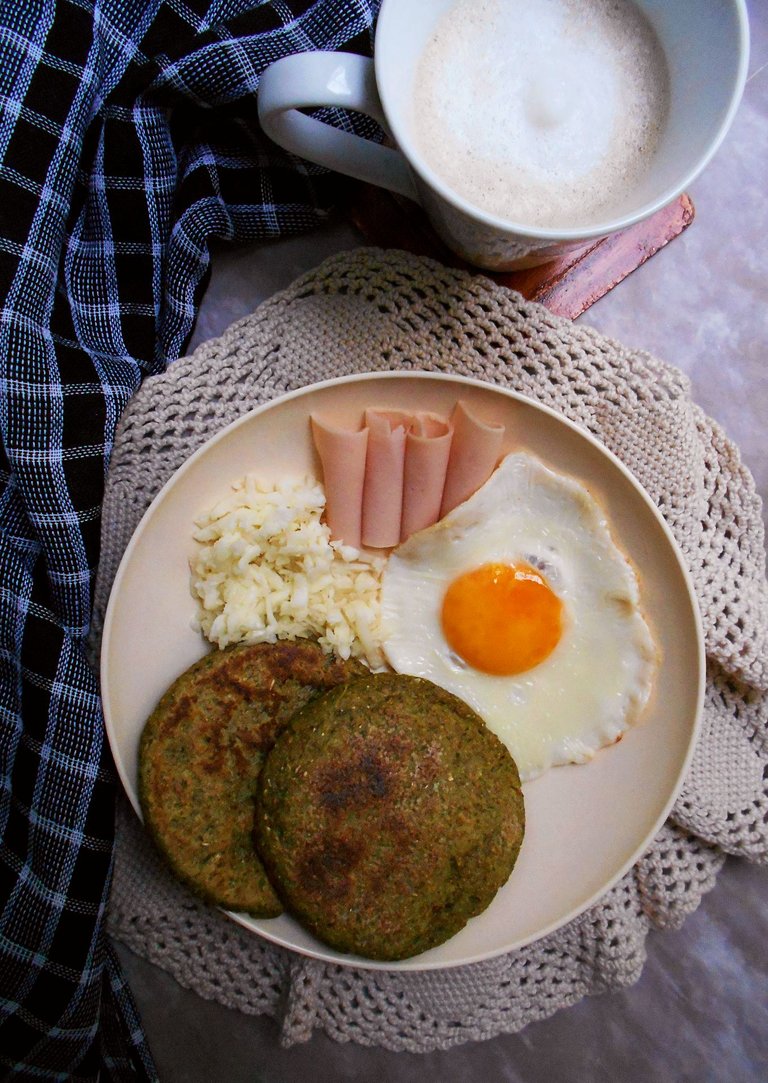 Aunque tengo ligera preferencia por los desayunos dulces, pues considero que en la vida siempre debe de existir un equilibrio. Así que las arepas siempre son las protagonistas de mis "desayunos salados". Siempre me gusta adicionarle ciertos ingredientes extras a la masa, como copos de avena o algunas semillas de chía, por ejemplo. Me encanta comerlas con un poco de quesito y jamón.
Las empanadas y pastelitos no se quedan atrás. Aunque su elaboración requiere un poco más de tiempo y es por esto que no los consumo frecuentemente, me gustan las preparaciones un poco más rápidas.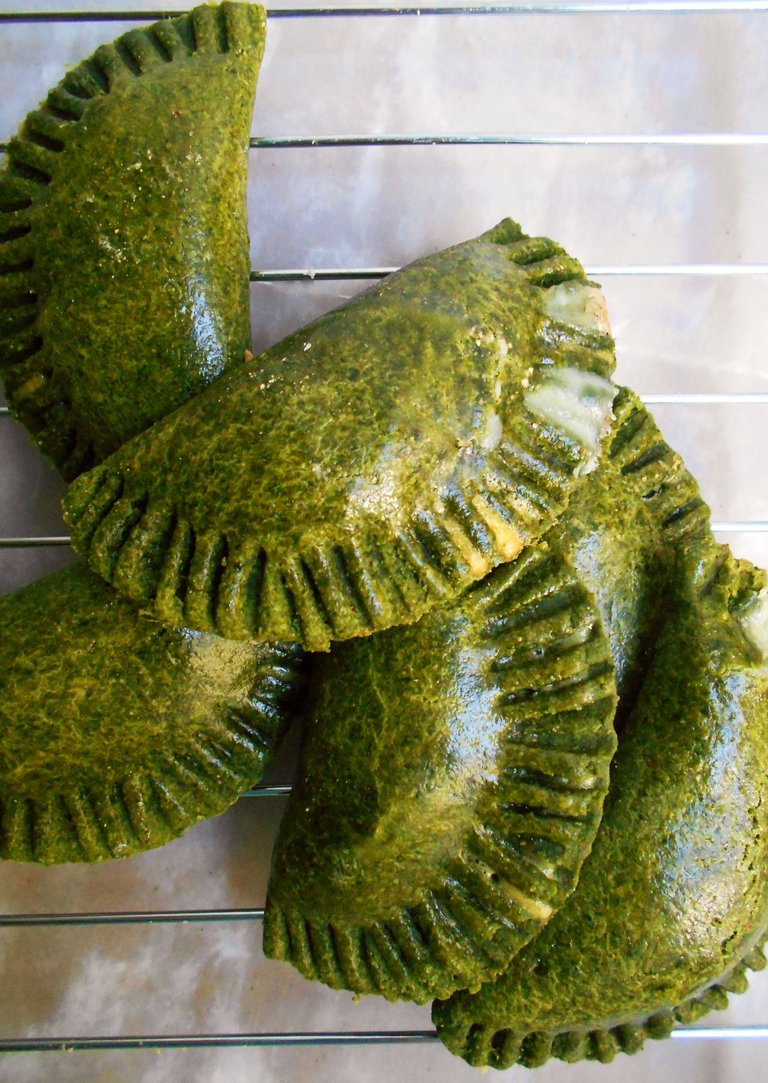 Although I have a slight preference for sweet breakfasts, I believe that in life there should always be a balance. So arepas are always the protagonists of my "savory breakfasts". I always like to add some extra ingredients to the dough, like oat flakes or some chia seeds, for example. I love to eat them with some cheese and ham.
Empanadas and pastelitos are not far behind. Although their preparation requires a little more time and that's why I don't eat them often, I like the preparations a little faster.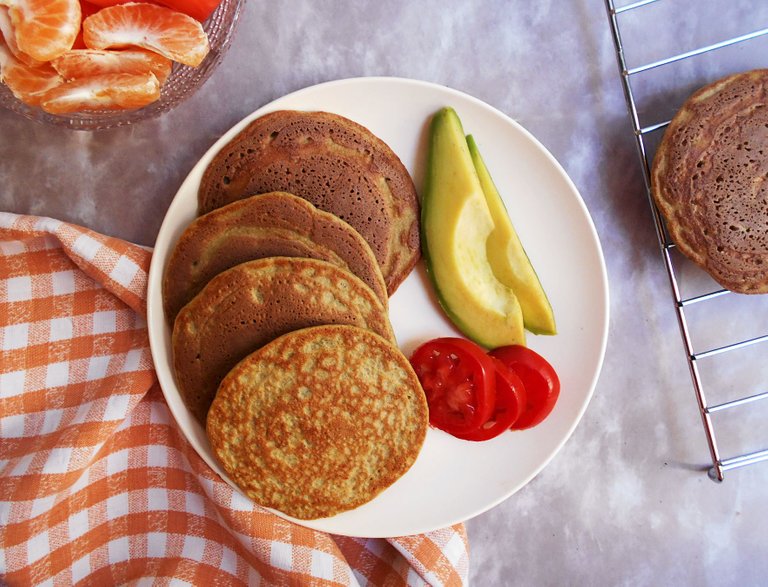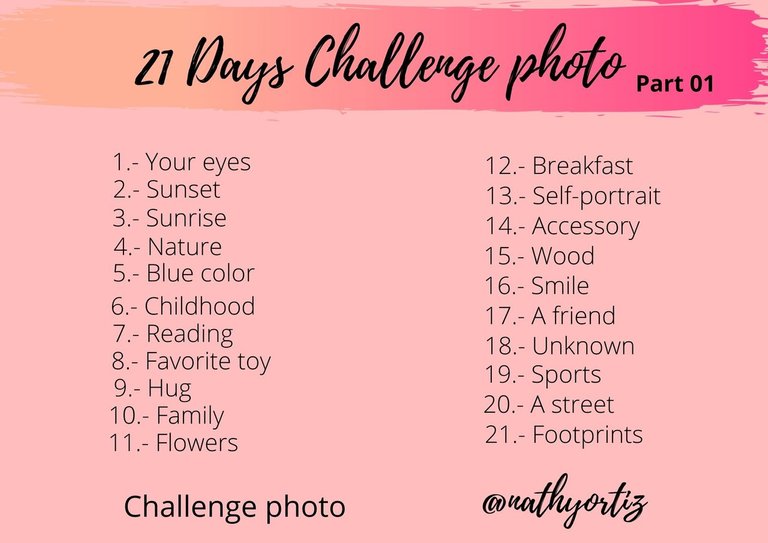 ---
Gracias por leer esta publicación. ¡Hasta la próxima!
Thanks for reading this post. See you next time!

---
ESTA ES UNA RECOPILACIÓN DE FOTOGRAFÍAS DE MI AUTORÍA, ALGUNAS SE ENCUENTRAN EN MIS PUBLICACIONES PASADAS Y EN MIS OTRAS REDES SOCIALES.

THIS IS A COMPILATION OF PHOTOGRAPHS OF MY AUTHORSHIP, SOME OF THEM CAN BE FOUND IN MY PAST PUBLICATIONS AND IN MY OTHER SOCIAL NETWORKS.

✎ Edición por | Edition by: @maryed, Pixlr Photo Editor & canva.com
✂ Separador | Separator: cryptosharon
Translated with www.DeepL.com/Translator (free version)