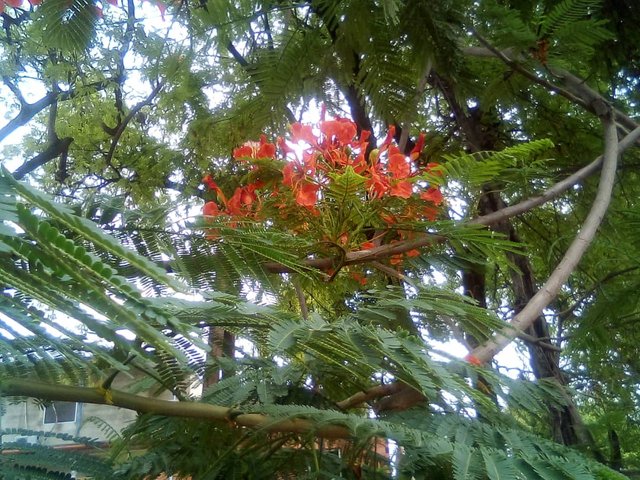 Photography of my property.
Photography is a beautiful art, I admire those who practice it with professionalism and make beautiful and high-quality photos, like my friend @gamer00, who with his challenge Daily and Fresh, allows us to publish a new and fresh photo every day. One that has not been published before, you must do it throughout a year daily.
What a task, right?. well, I love it and I dared to start it, here is my second installment.
You can check the blog of @gamer00 and there you will find all the details.

Bright red.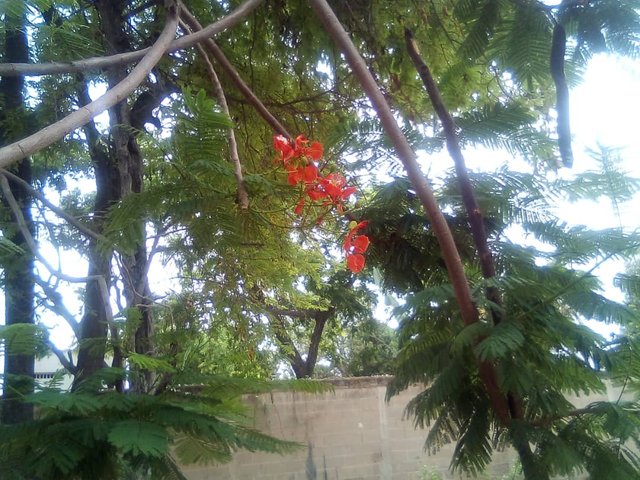 Photography of my property.
The rain is always a blessing and brings us many gifts, among them, the colorfulness and blooming of many plants and trees that suffered the drought of the summer.
In Venezuela, the rain was slow in coming and many trees stopped being colorful. My backyard was no exception.
However, on Saturday the 30th, the first drops of rain began to fall and the colors we love so much began to be seen.
One of them was this tree (I don't know its name hahaha) and it is in the courtyard of my house. He gave me some red flowers that I captured to present them to him in my Daily and Fresh #2.
Thanks to @gamer00 for the opportunity to have fun photographing and bringing my amateur but lovingly made photographs to this beautiful dynamic.

Thank you for taking the time for this reading.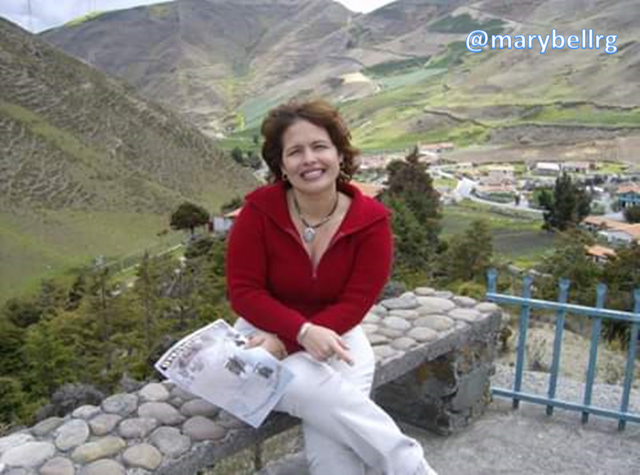 All the photographs are my property.
My signature as a Club12 Member is my own, created with the Powerpoint tool.
The paragraph separators are created by the PHC community (Powerhousecreatives) and their use is authorized for its members..


PHC's signature is a creation of @zord189 for personal use in my publications.
Join us in
https://hive.blog/trending/hive-114105

Animated banner created by @zord189.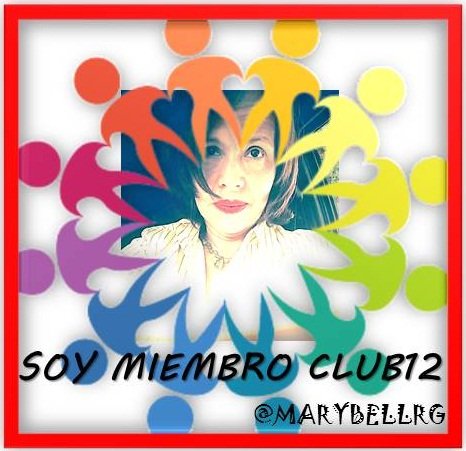 You can join us from:
Club12: https://hive.blog/trending/hive-103220

DCooperation Community: https://hive.blog/trending/hive-177976

GEMS Community: https://hive.blog/trending/hive-148441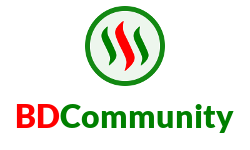 Source of the logo
Join us from here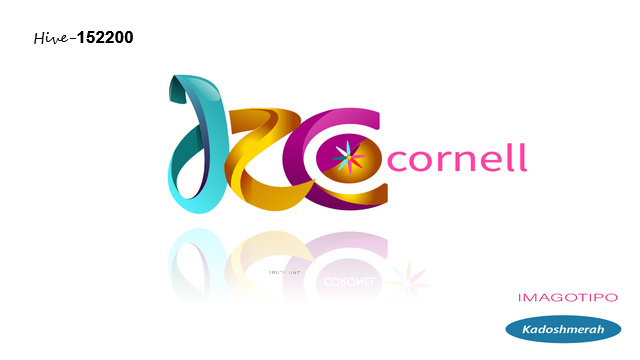 The @r2cornell Community
You can join from:
https://peakd.com/c/hive-152200/created

---
¡Come! And discover our community…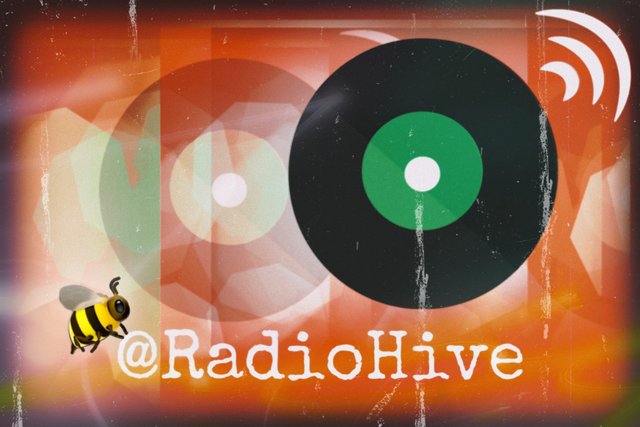 We are creating a true community through music. In our Discord channel, you will hear good music, you will be able to share your participations in our activities and recommend them to your new friends in the #community chat.
¡Participate in our challenges and competitions!
Discord RadioHive
---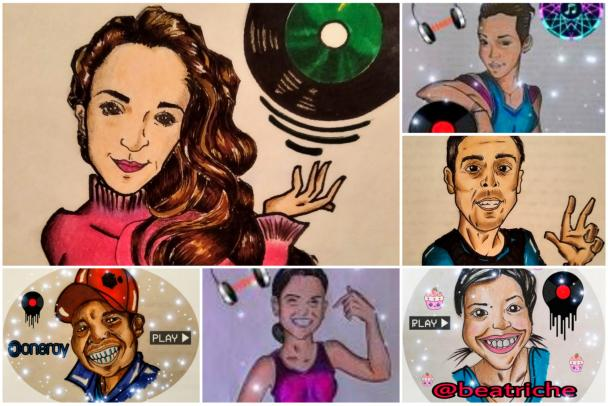 Dj´s
@yeceniacarolina
@nestorgarcia
@drakernoise
@oneray
@oscarps
@beatriche
Director and General Producer
@avellana
---
¡Let's get some more!
@RadioHive
Publicity taken with permission from @radiohive for promotion in this publication.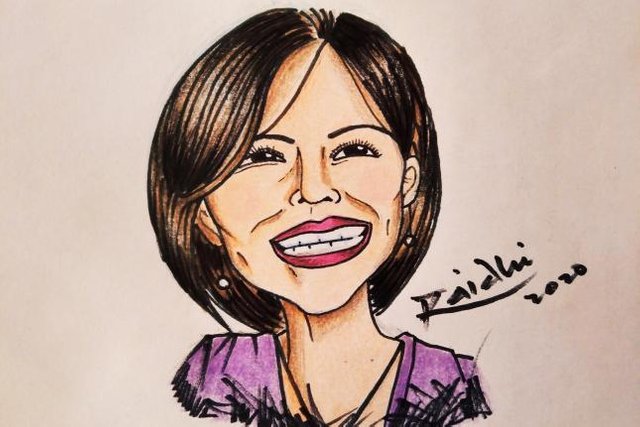 Creation and gift from my friend @nestorgarcia (Raidhi Alvarado), user and great artist of this platform.


Source on the @hiveve blog.
You can join from: https://hive.blog/trending/hive-186377#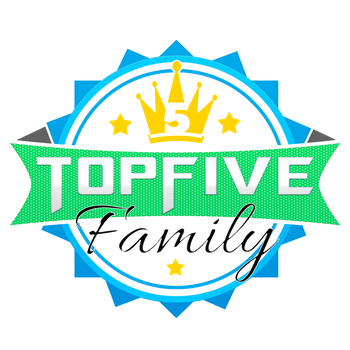 Topfivefamily Community in HIVE.
You can join in :
https://peakd.com/c/hive-192096/created