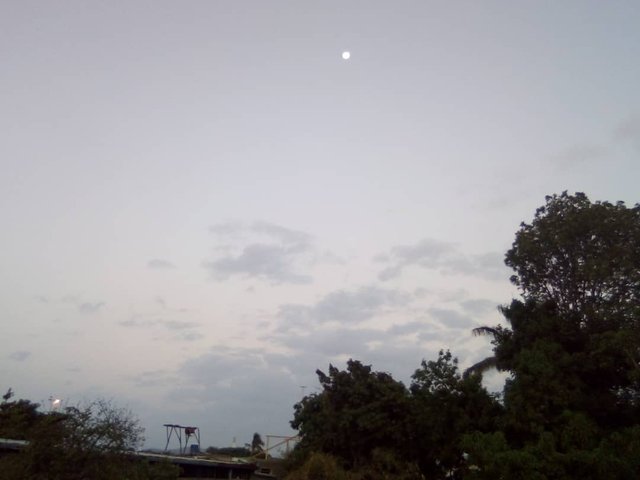 Photography of my property.
I have always been a lover of the moon, a mysterious and at the same time generous star, which illuminates us with its rays and offers us its immense beauty at sight. The moon is a source of poetry, love, sadness, and melancholy.
I dream of having a good camera to portray it as it deserves and expose its beauty to the fullest. While that moment arrives, I make use of my phone and its camera, trying to do my best.
On my third day of appearing in the dynamic of my friend @gamer00, Daily and Fresh, yesterday I took some pictures of the moon, which I am pleased to present today. They are not very sharp pictures, however, I found them very good.
It's nice to dare to participate in this initiative, if you dare, go to the blog of @gamer00 where you will find information that consists in posting a fresh and new photo every day for a year. A great challenge without any doubt.

Here comes the moon...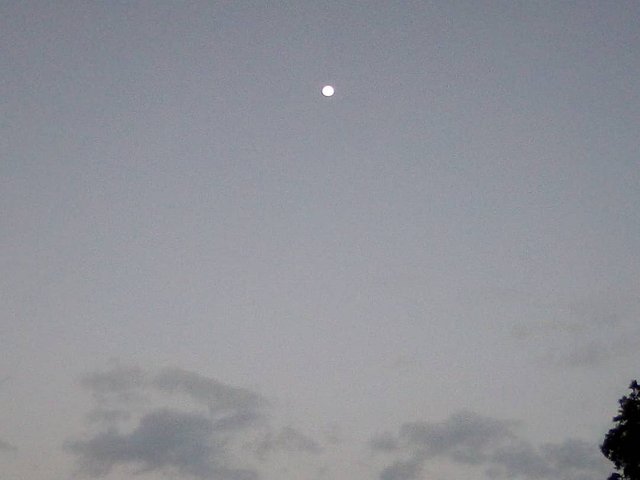 Photography of my property.
Photographing the moon is a delirium that always lives with me. I can't observe a beautiful moon in the sky, because at the same moment I run out to look for my phone to take some pictures of it (I took about thirty hahaha).
Yesterday afternoon, the sky was a beautiful blue that I love to capture, it was still early and in the distance, you could see the moon and its shadow.
As the afternoon fell and night fell, the blue went away and changed to grey to make way for the night. I took some shots there too.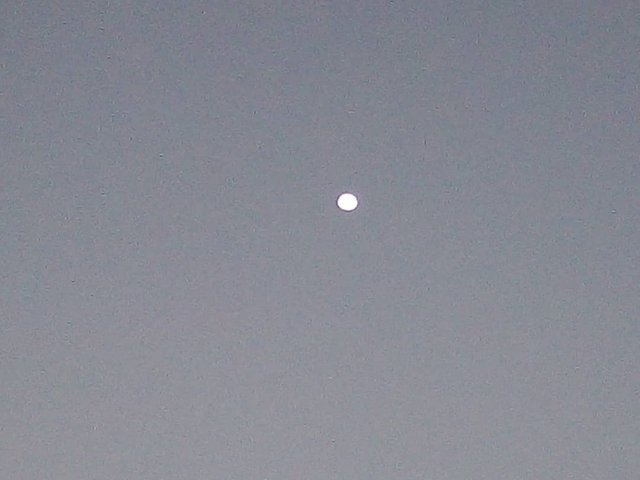 Photography of my property.
I share with you one from far away, another one in between and one zooming in. Sorry for the imperfections in the captures, I can only say that I have fun doing them and I enjoy it very much, the moon for me, has a nice and special meaning. That's why I name myself Daughter of the Moon, things that only occur to me hahaha.
I know it's just one picture every day but this time, I wanted to show them to you from different angles.
Thanks to @gamer00 for this beautiful space of photographic expression that I love and makes me happy every day.
Original content by @marybellrg.

Thank you for taking the time for this reading.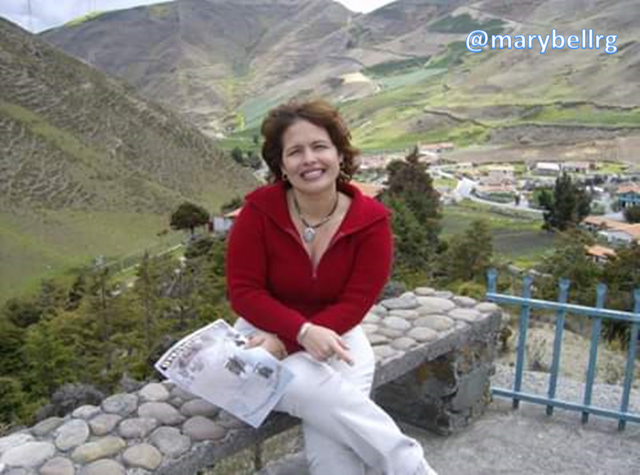 All the photographs are my property.
My signature as a Club12 Member is my own, created with the Powerpoint tool.
The paragraph separators are created by the PHC community (Powerhousecreatives) and their use is authorized for its members..


PHC's signature is a creation of @zord189 for personal use in my publications.
Join us in
https://hive.blog/trending/hive-114105

Animated banner created by @zord189.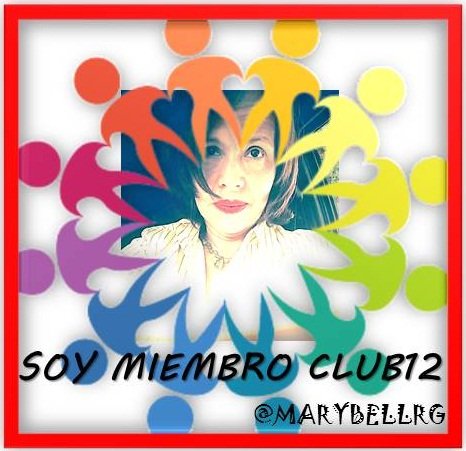 You can join us from:
Club12: https://hive.blog/trending/hive-103220

DCooperation Community: https://hive.blog/trending/hive-177976

GEMS Community: https://hive.blog/trending/hive-148441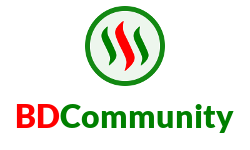 Source of the logo
Join us from here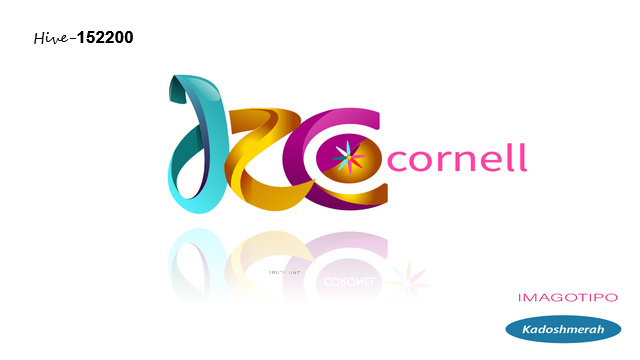 The @r2cornell Community
You can join from:
https://peakd.com/c/hive-152200/created

---
¡Come! And discover our community…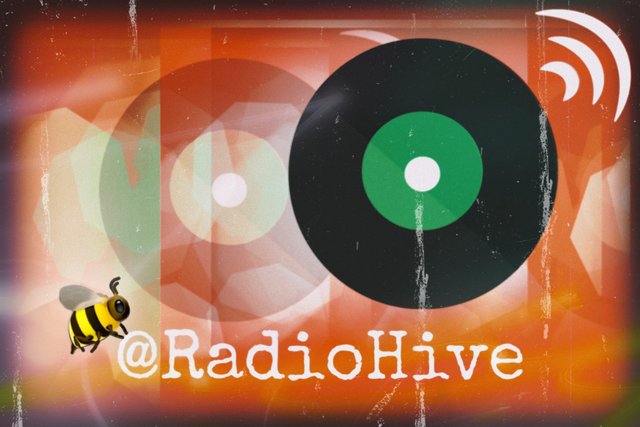 We are creating a true community through music. In our Discord channel, you will hear good music, you will be able to share your participations in our activities and recommend them to your new friends in the #community chat.
¡Participate in our challenges and competitions!
Discord RadioHive
---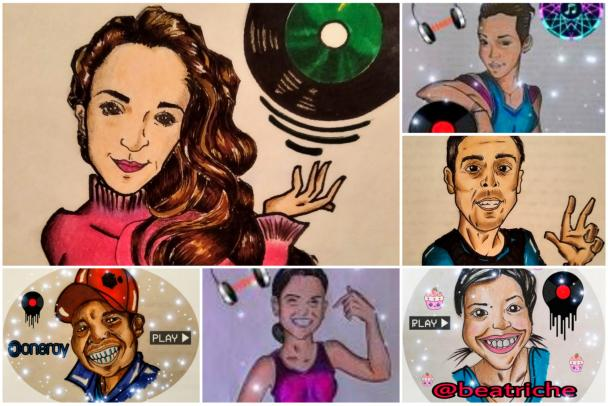 Dj´s
@yeceniacarolina
@nestorgarcia
@drakernoise
@oneray
@oscarps
@beatriche
Director and General Producer
@avellana
---
¡Let's get some more!
@RadioHive
Publicity taken with permission from @radiohive for promotion in this publication.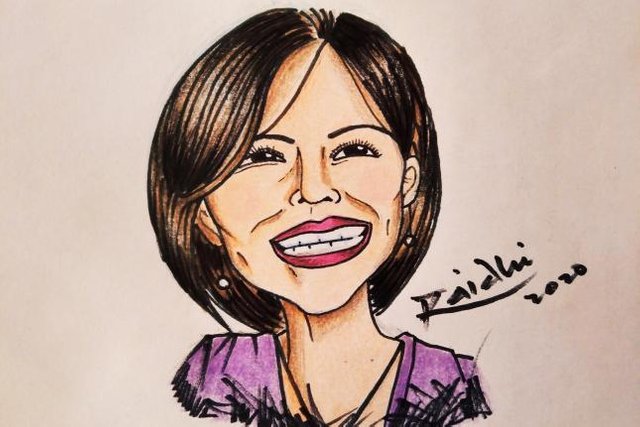 Creation and gift from my friend @nestorgarcia (Raidhi Alvarado), user and great artist of this platform.


Source on the @hiveve blog.
You can join from: https://hive.blog/trending/hive-186377#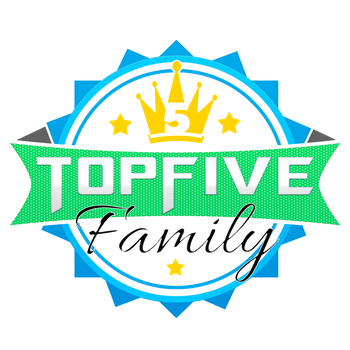 Topfivefamily Community in HIVE.
You can join in :
https://peakd.com/c/hive-192096/created