In our flamboyant or probably I should better say overburdened modern life our busy minds unconsciously need and search something simple and minimalistic to take some break and have a rest.
I figured that out while together with a couple of friends we went to check out the area near the delta of the Kamchia river at the Bulgarian Black Sea shore. It was few hours after the sunrise but the views were so magnetic that we decided to spend some time sitting on the sands and enjoying them... I am thankful I had my mirrorless camera with me at the time as Mother Nature has painted a stunning sea-cloud-scape with few golden and diamond strokes... :)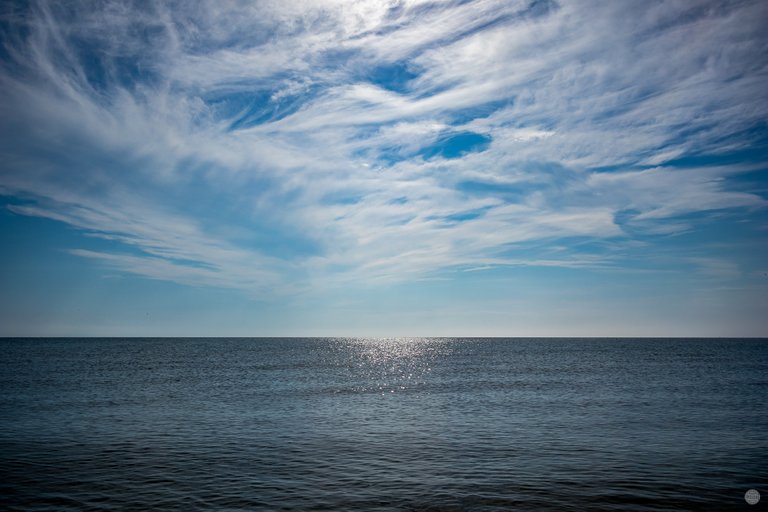 ---
Here is the EXIF of the image:
| | |
| --- | --- |
| Camera Model Name | Canon EOS M5 |
| Shutter Speed | 1/640 |
| Aperture | 8.0 |
| Metering Mode | Multi-segment |
| Exposure Compensation | -1/3 |
| ISO | 100 |
| Lens | EF-M22mm f/2 STM |
| Focal Length | 22.0 mm |
---
This is my entry to this week edition of the SEAPHOTOGRAPHY CONTEST #118 "SEA and SEASCAPES !!!" by @marc-allaria also sponsored by the famous @TalentClub, thank you all!
---
Copyright: Damian Hadjiyvanov, Light Captured
---
---
You are on Hive already? If not, what are you waiting for? Register and start earning crypto for sharing your passion: https://hiveonboard.com?ref=lightcaptured
For licensing my photos, please drop me a message on Discord: lightcaptured#2698
Thank you for all the support!
Have a great photo! :P
---