I've always been intrigued by an African woman's hair. Personally, I feel they look more beautiful with their hair in its natural state. And it's always a pleasure for me to photograph.
Few weeks ago, Reggie came by the studio. She had a planned outing with my colleague to create some street-style photos outside the studio. But after I saw the hair she was wearing, I intervened and begged to take some photos of her in the studio.
I set up my light quickly and we down to shooting. No plans, no prior mood board. Just some random spontaneous moments, and I got these;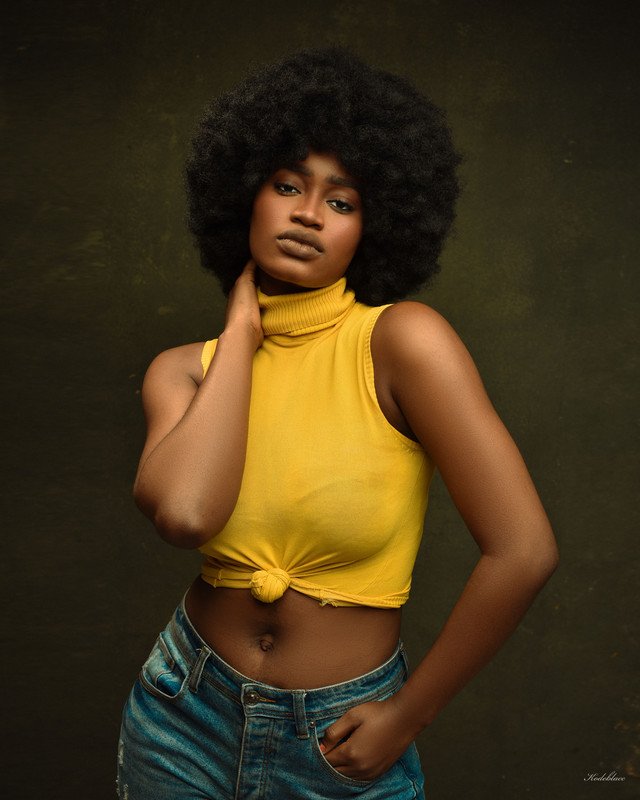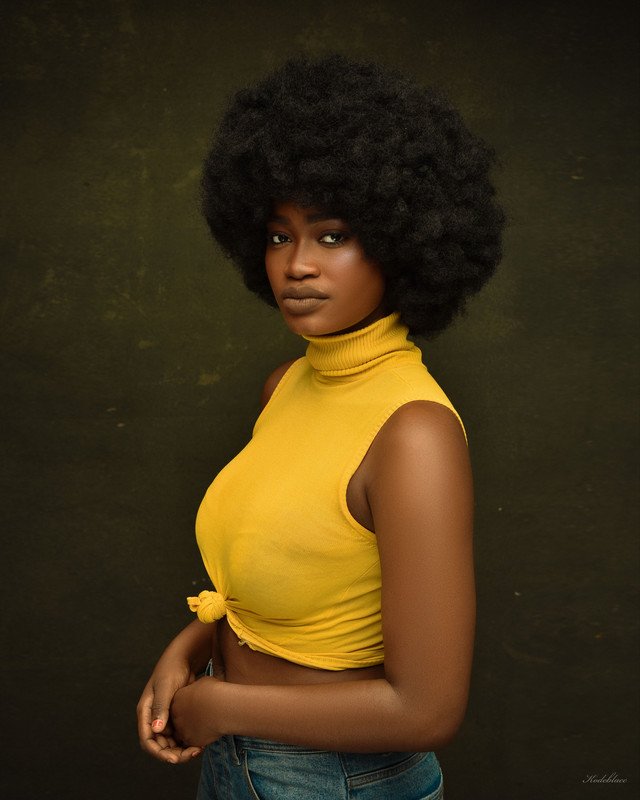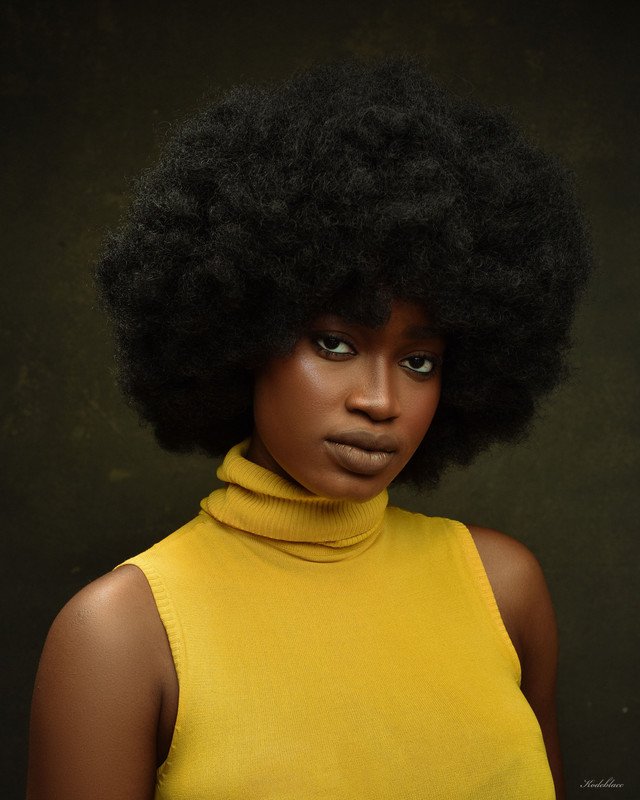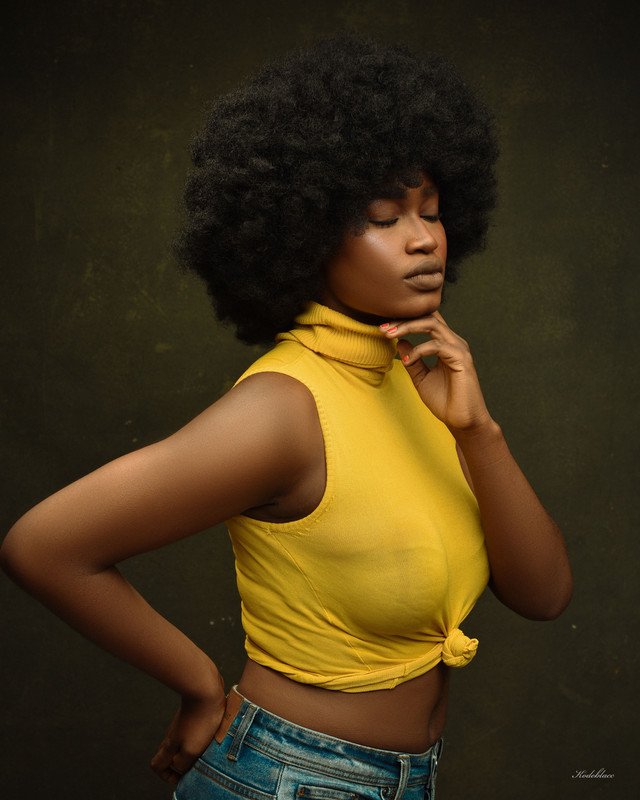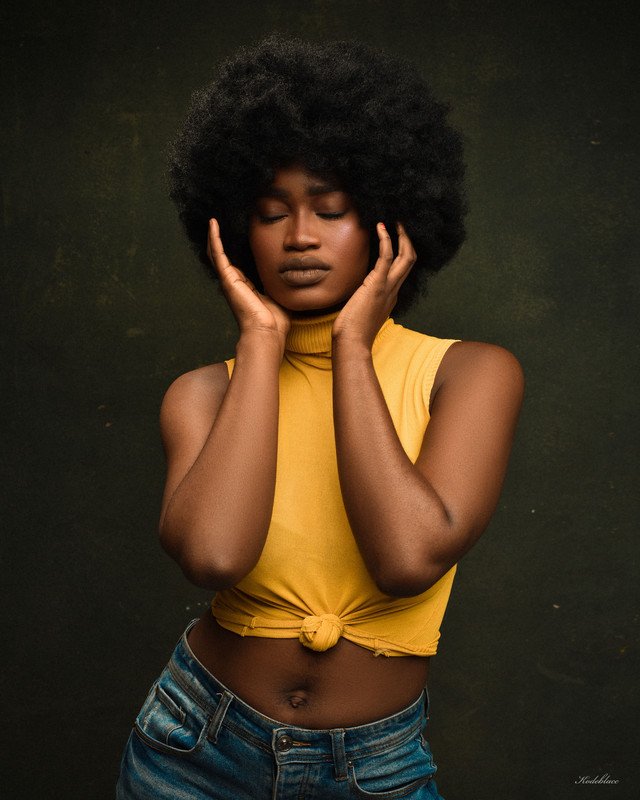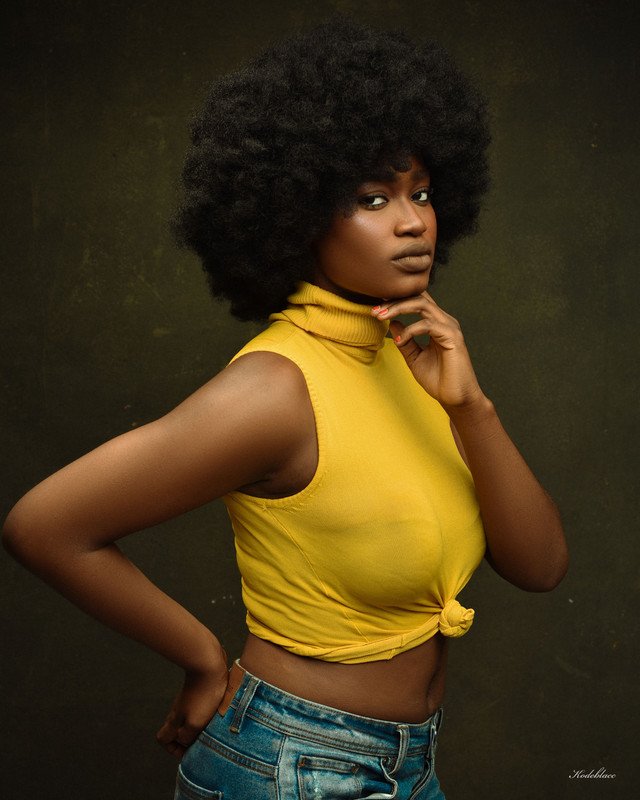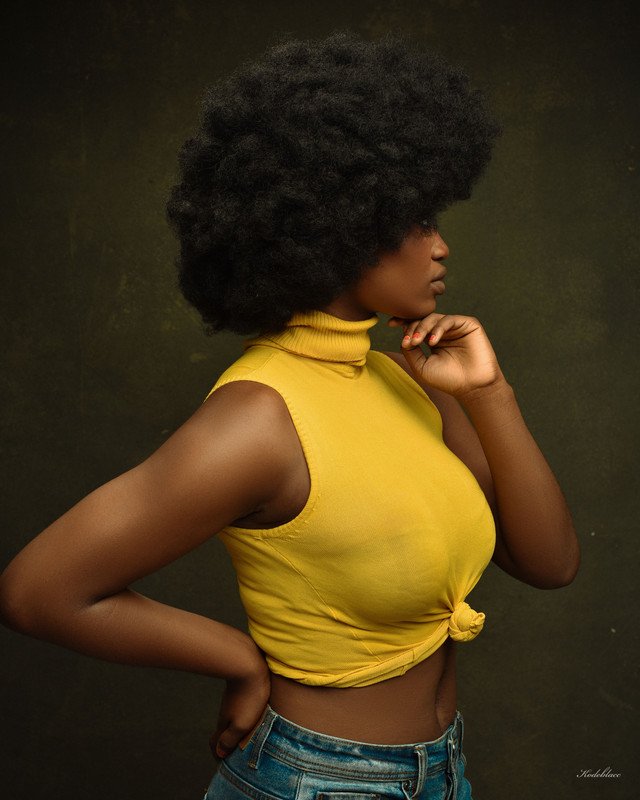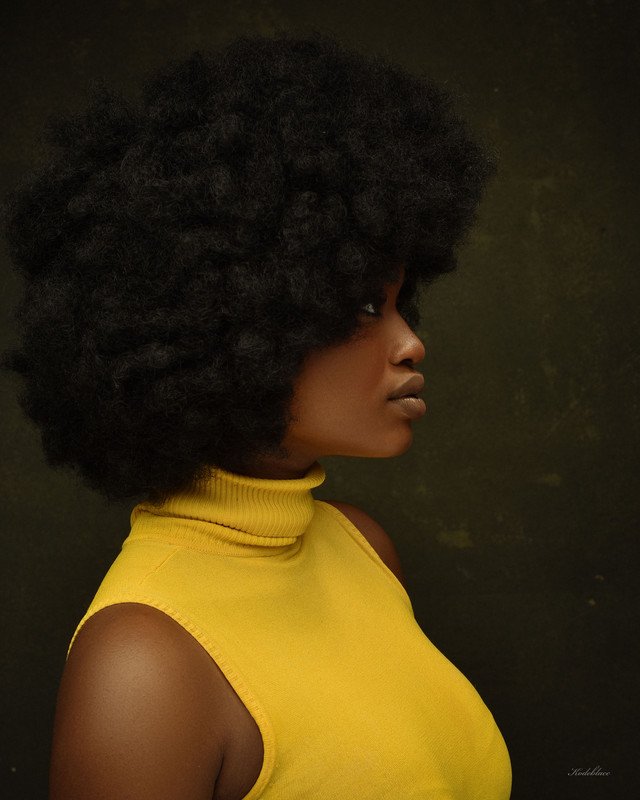 I used a two-light setup for those portraits. My key light was feathered, then I had a hair-light placed behind her. Overall, it took less than 30 minutes to setup and shoot. I'm beginning to fancy some of these spontaneous experiences.
Which photo is your favorite? For me, it's everything.