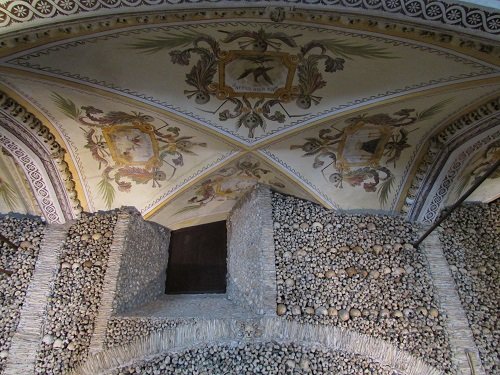 Capela dos Ossos is one of the most famous monuments of Évora in Portugal.
It is a small chapel located near the Church of St. Francis, which is a UNESCO World Heritage Site.
Its walls and eight columns are "decorated" with bones and skulls.
The ceiling is made of bricks painted white and decorated with morbid motifs.
The number of skeletons estimated to make this work is 5,000, from cemeteries of nearby churches.
Some locals claim that it would be the bones of plague victims or dead combatants in a nearby battle.
---
Photo taken with a Canon PowerShot SX500 IS.
---
Follow: @karma-panorama
Blog: http://karmapanorama.com
---