Beautiful cohabitation of man and animal, Miyajima, Japan (5 pics)
There are not only temples, a sacred shinto shrine, Mount Misen and good restaurants on Miyajima Island, there is also a large concentration of deer.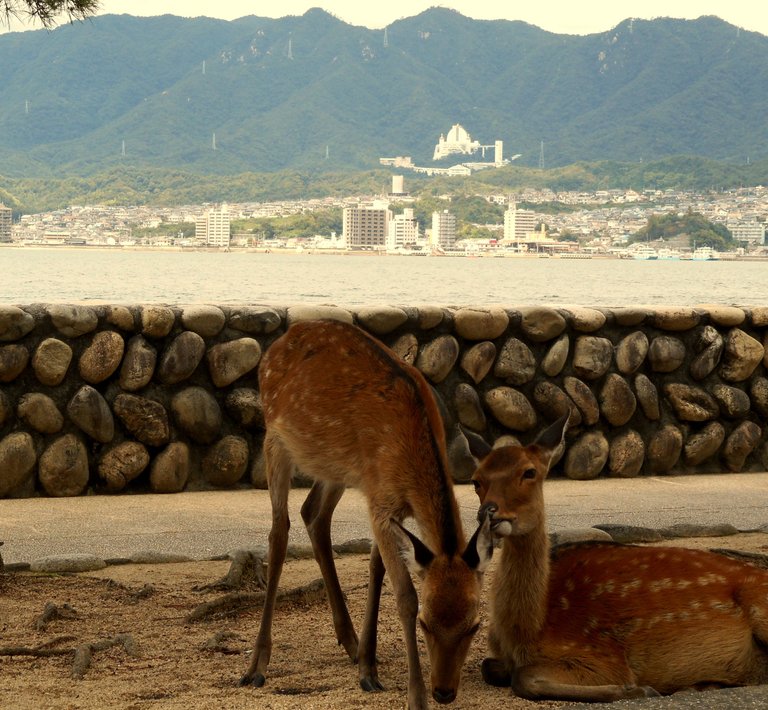 As it is a sacred island, and the deer are part of the island, they are protected.
Deer feel safe no matter where they are on the island; near the tourists, at the port, in the temples, in the shops, on the mountain, everywhere...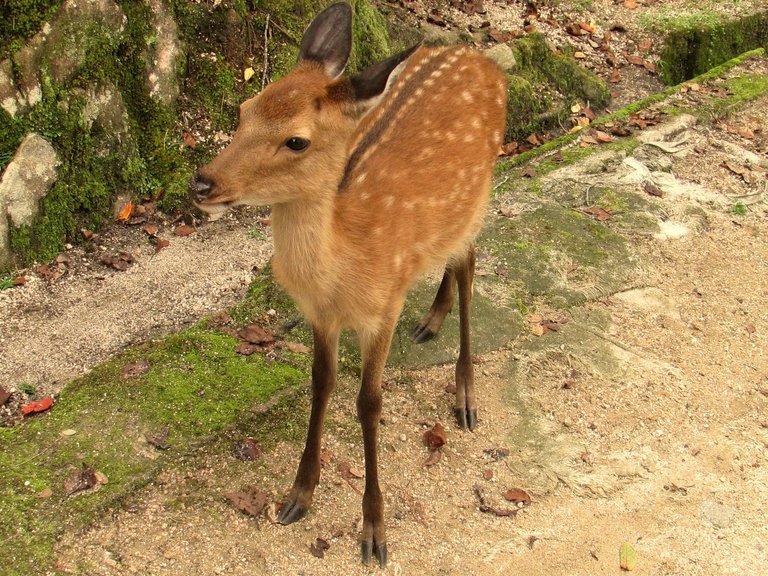 They are at home and make us feel it, like when one of them decided to have a feast with my dinner.
I couldn't do anything, but at least all the people present we could laugh a little at my expense.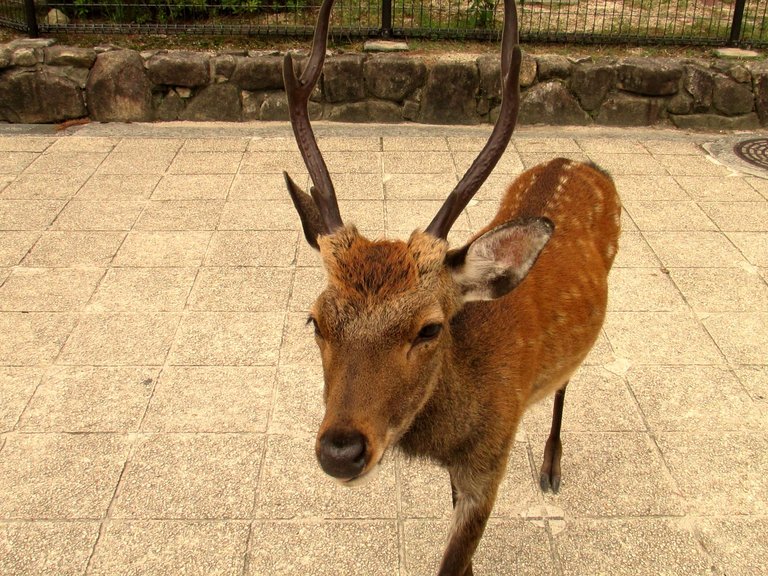 In fact, they are like real "inhabitants" of the city.
They watch us, but often they just go about their business.
Sometimes you feel like you are in their territory, and it's kind of true, animals were there long before humans and will be long after we are gone.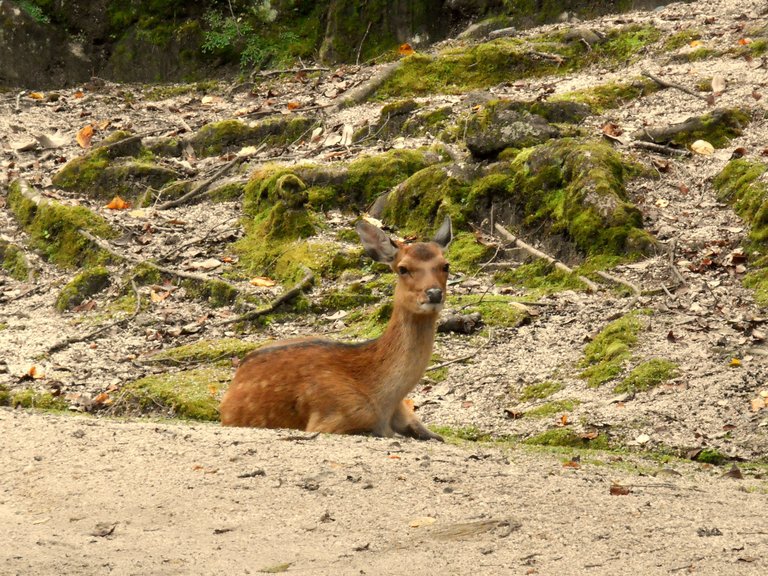 Miyajima is not the only city in Japan that integrates deer into its population.
They attracts tourists, but also shows the rest of the world that humans and animals can live together without too much problem.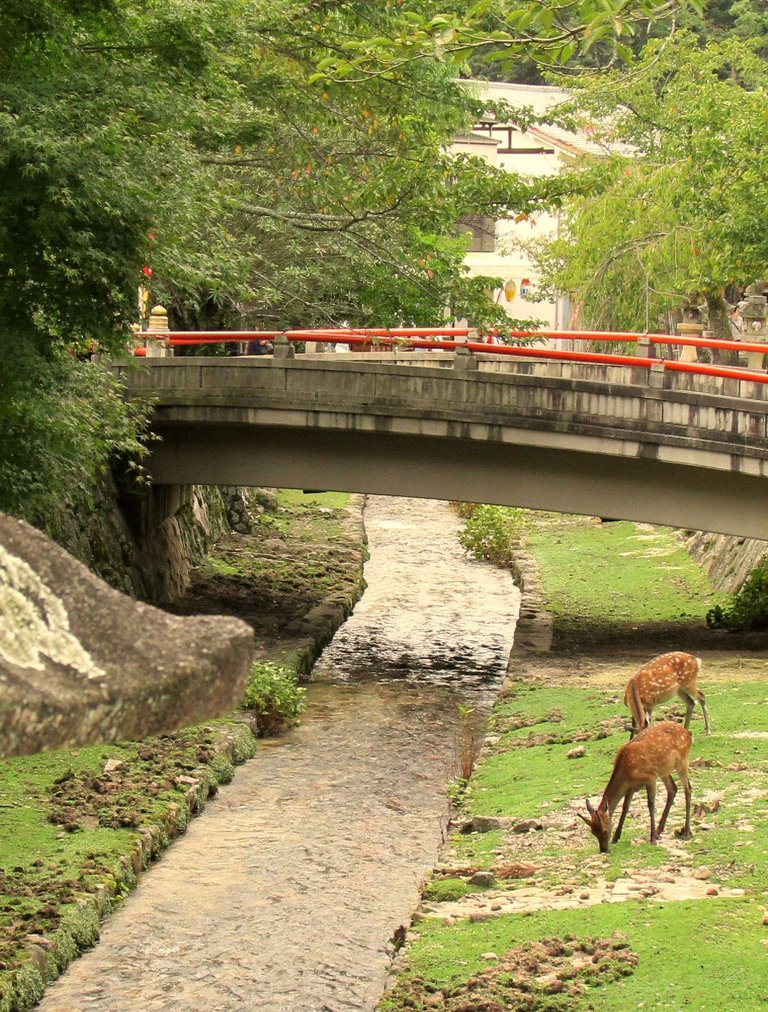 ---
Photo taken with a Canon PowerShot SX500 IS.
---
Follow: @karma-panorama
Blog: http://karmapanorama.com
---
---
---