Ancient Thera Ruins, Santorini, Greece (6 pics)
Flourishing from the 9th century BC until 726 AD, the ancient city of Thera sits atop Messavouno mountain.
The city was abandoned in 726 AD before being discovered again in 1895.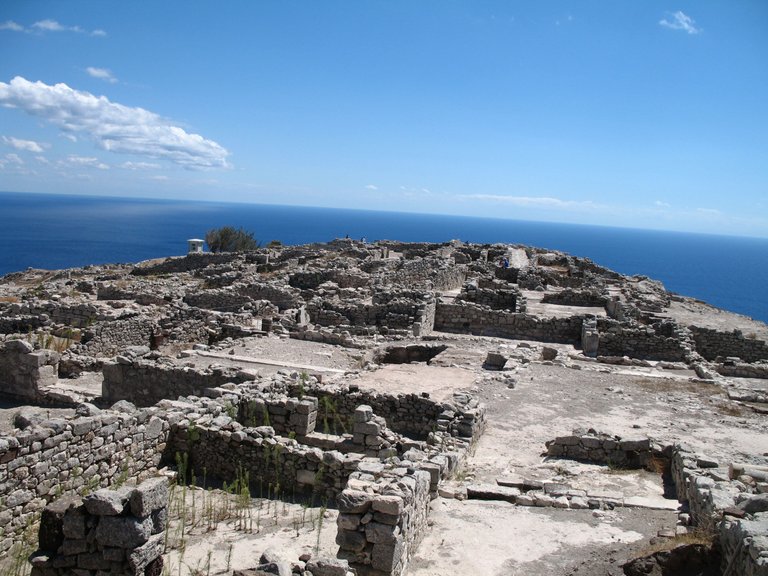 A lot of research and excavation was done on this site from 1895 to 1982 and again in the early 1990s.
There are several large buildings, residential areas, an agora, a theater, terms and temples.
There is also remains of Roman and Byzantine buildings.
I am currently on the main street of the city.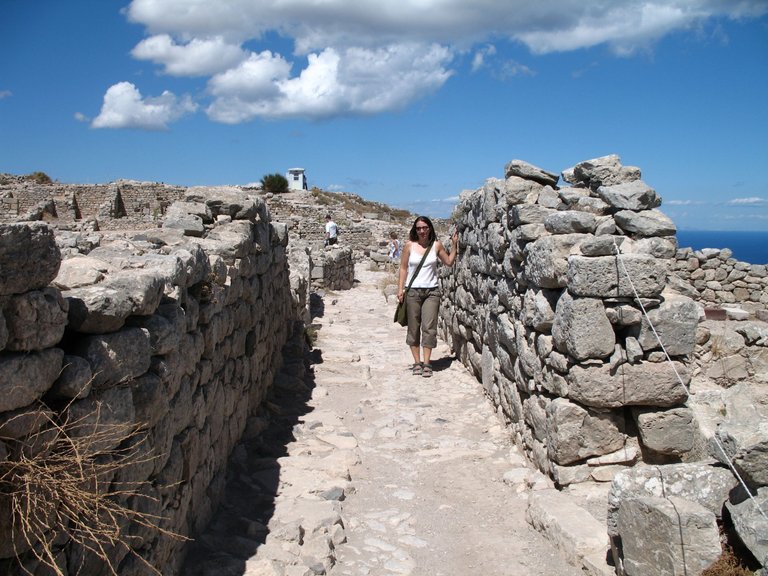 The ancient Thera is easily accessible by car or on foot from the town of Kamari.
As we had a few hours ahead of us, we decided to take one of the steep mountain trails to go and see the site.
As the road zigzags on the mountainside and especially since we are not alone on the narrow path, I would say that the climb takes about an hour to reach the top but it is well worth it for any history lover.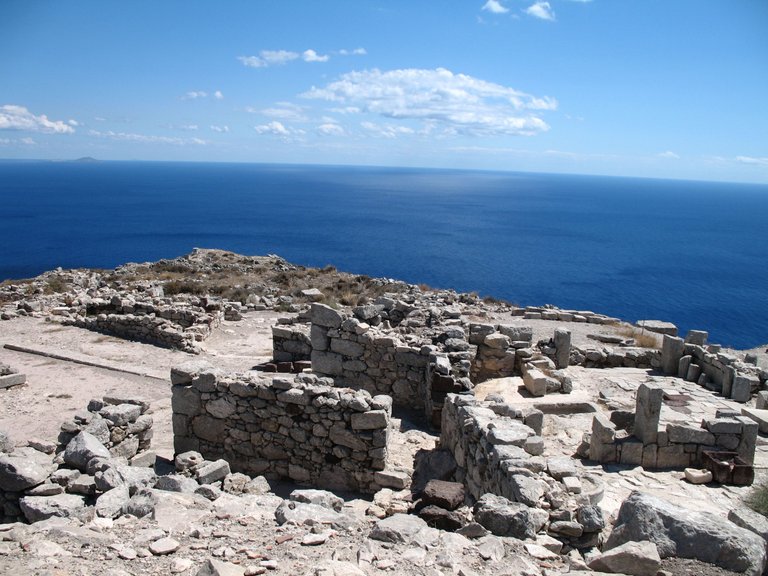 The most complete building is the Saint Stephen's Basilica which dates from the 6th century AD.
It was built on the ruins of the Saint Michael Archangel church which dated from the 5th century AD but which was probably destroyed by an earthquake.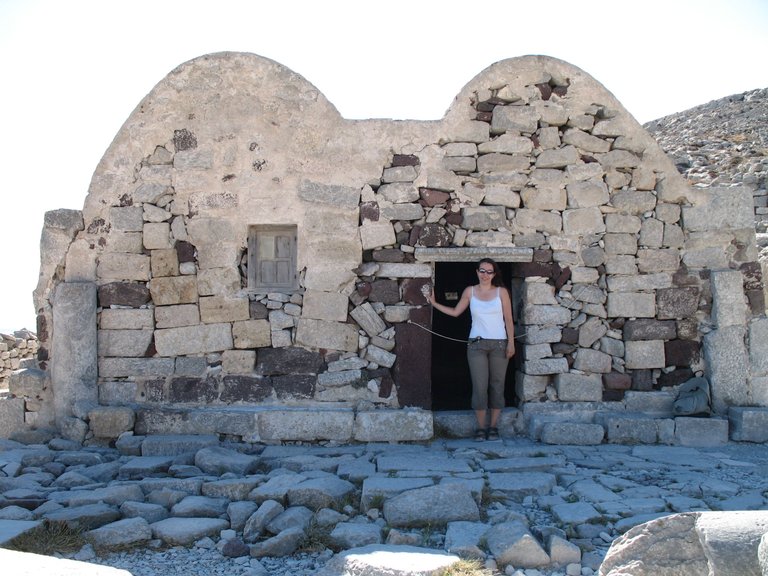 If you are not interested in the old buildings, there is a beautiful view of the city and the sea which is also worth the detour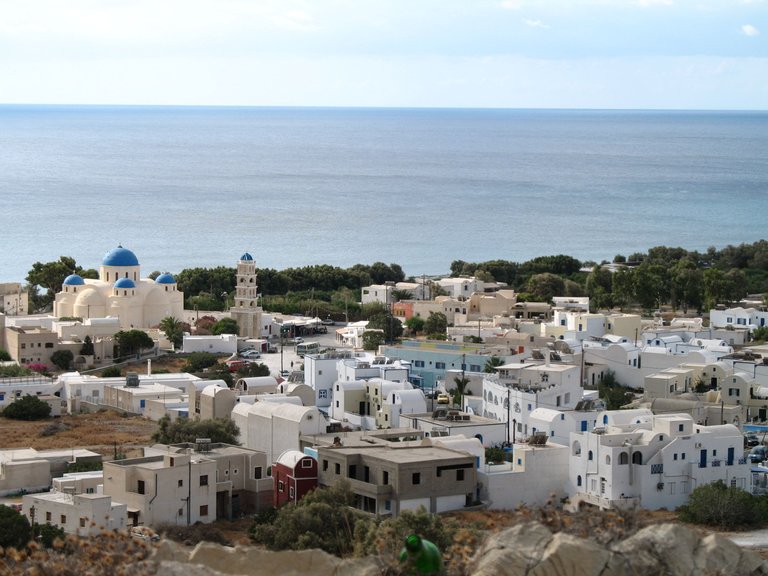 I don't know about you, but I never get tire of looking at the sea...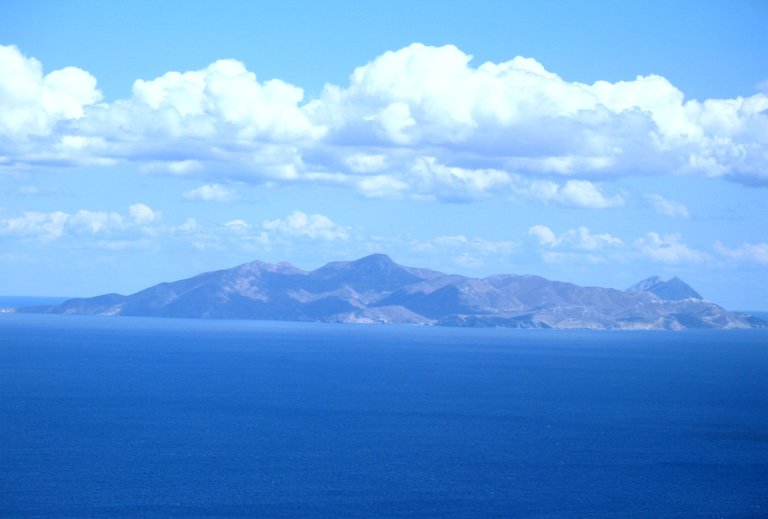 ---
Photo taken with a Canon PowerShot A620.
---
Follow: @karma-panorama
Blog: http://karmapanorama.com
---
---
---