This is my entry on black photography, hosted by @thaiteam for #thaiphotocontest87 . These photos was taken several weeks ago when I decided to go shopping at the hardware store in central Bangkok. The best time to get there was in the evening after the rush hours. This was because the traffic around that junction was very heavy during daytime. These photos of skyscrapers and traffic at night were quite grainy as my old iPhone preferred daylight photography to night time ones. It seemed like an elderly person who couldn't see very well in dim light. I just wished I could switch on a bit of daylight so I could have sharper photos.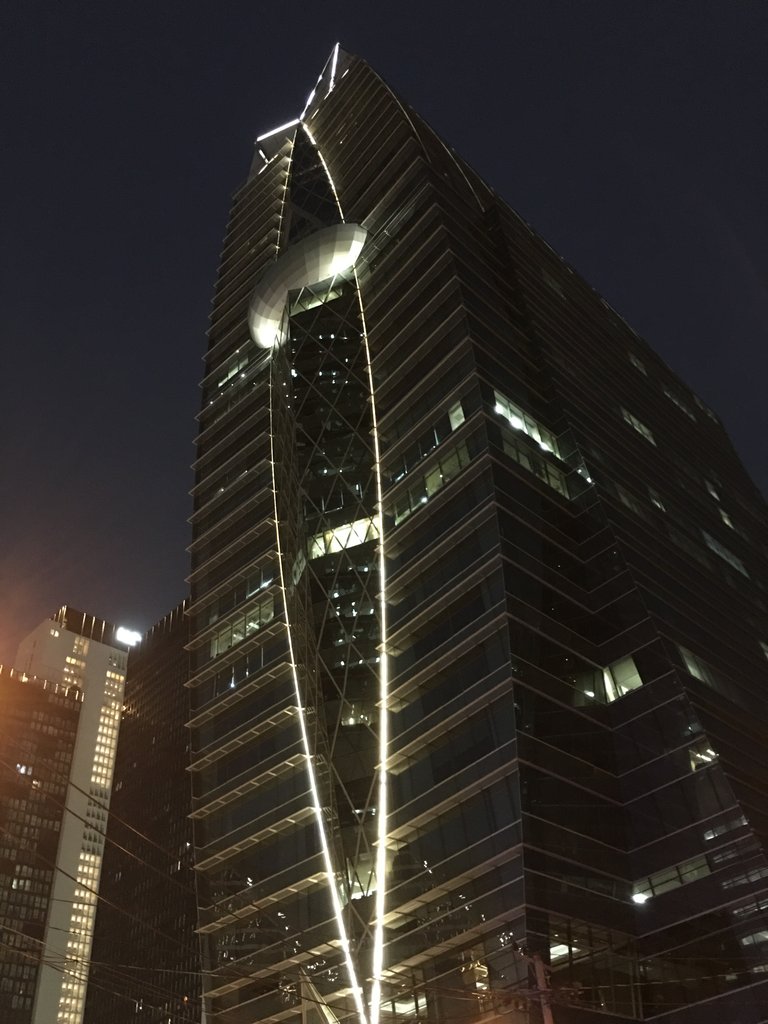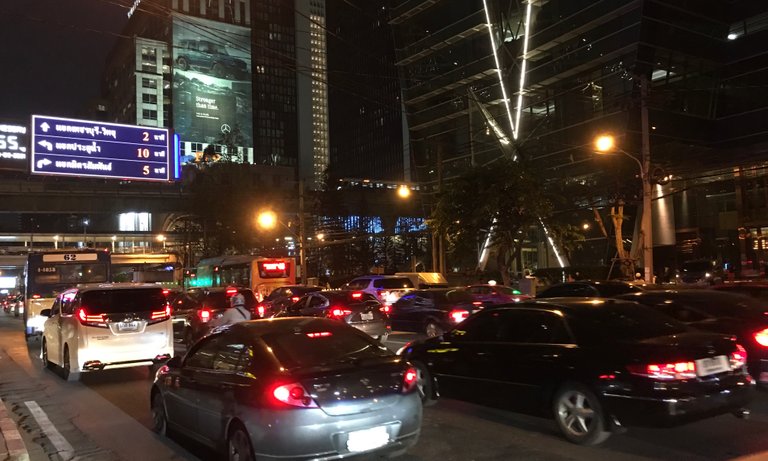 I went there on a bus as I thought the bus would be quite empty after the office hours. As soon as I got off the bus I started taking photos of Bangkok by night just to recorded my memories of night time shopping spree in the city. People around the area were quite surprised by me taking photos like crazy. The traffic was getting heavy at the junction but there was no traffic jam.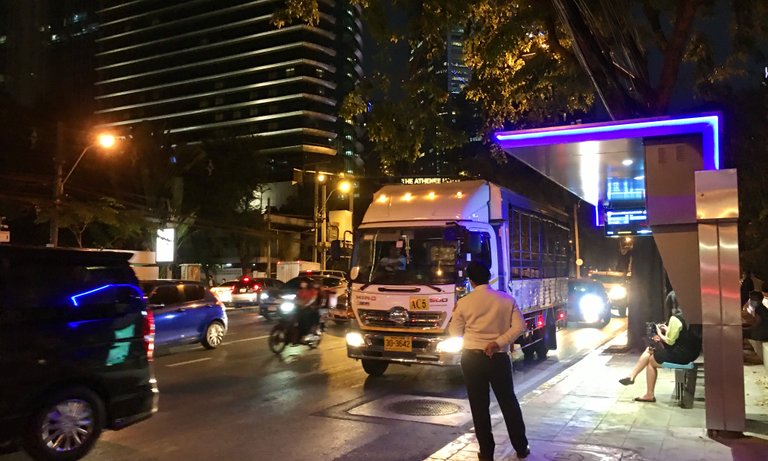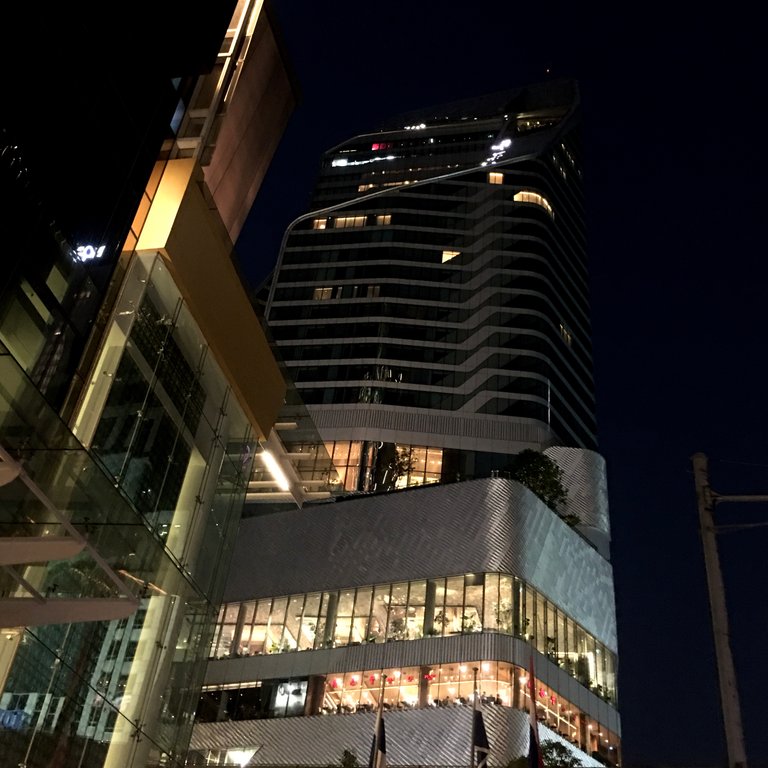 I had a feeling that Bangkok would not be the same next year that's why I tried to record my familiar surroundings as much as possible. I knew I had to stop taking things for granted and that things would change and become uncertain as time went by.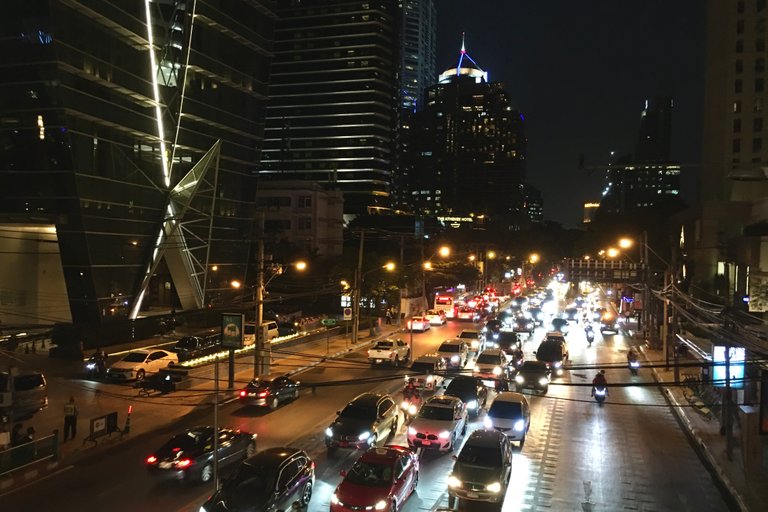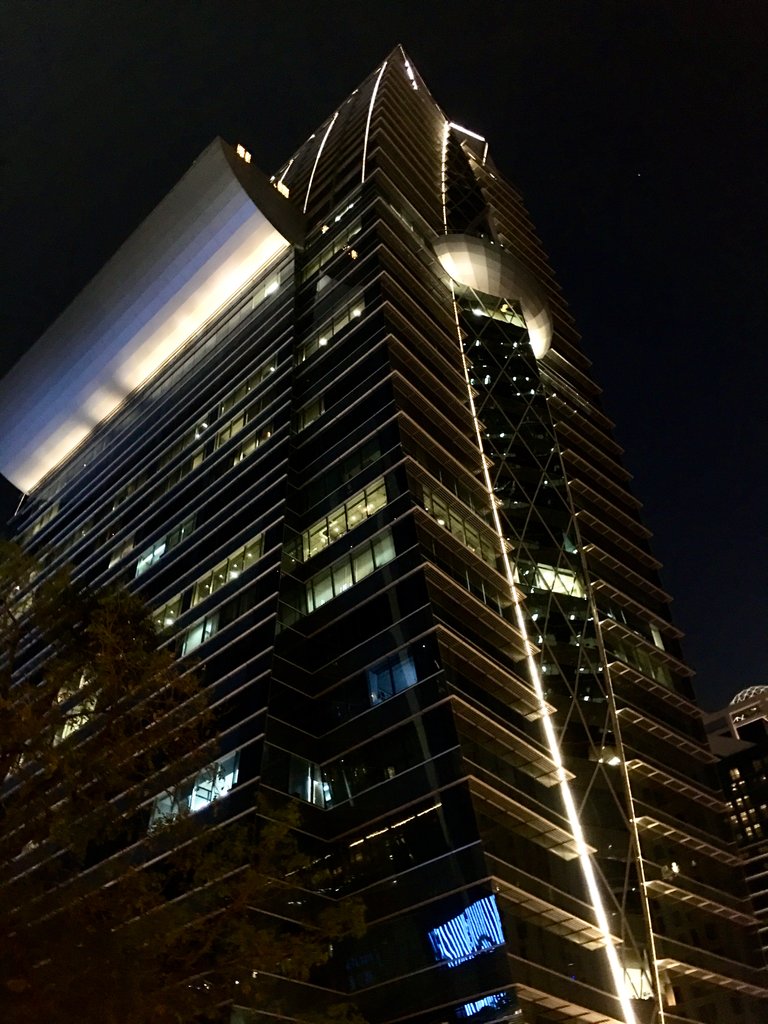 หลายสัปดาห์ก่อนเราอยากไปซื้อของที่ร้านโฮมโปรมที่อยู่กลางเมือง เราตัดสินใจขึ้นรถเมล์ไปที่แถวเพลินจิต แล้วเดินต่อไปอีกหน่อยเป็นการออกกำลังกาย เราไปตอนกลางคืนเพื่อหลีกเลี่ยงจราจรติดขัดในช่วงเวลากลางวัน พอไปถึงป้ายรถเมล์ เราก็นึกอยากถ่ายรูปกรุงเทพยามค่ำคืนไว้ดูเล่น เรารู้ว่าทุกอย่างเปลี่ยนแปลงไปตลอดเวลา เราจึงพยายามบันทึกความทรงจำรอบไปตัวเราไว้เป็นที่ระลึก ในวันข้างหน้าเราจะได้มีภาพเก่าๆสมัยมี่ยังไม่มีการเปลี่ยนแปลงไว้เตือนใจ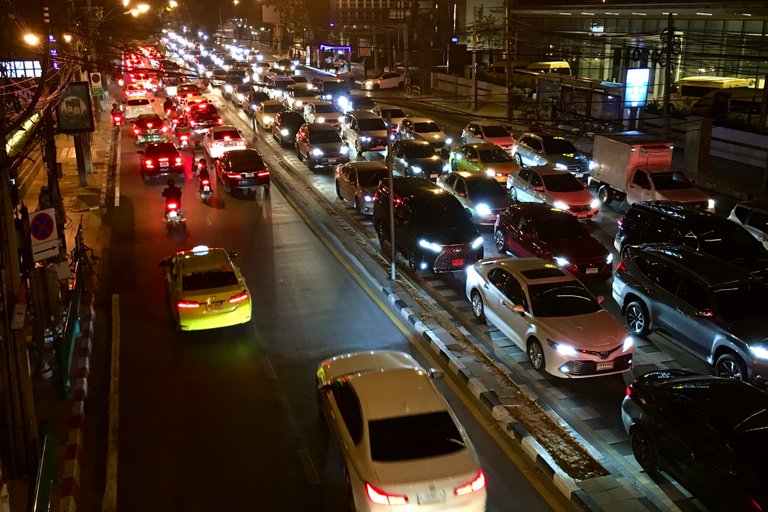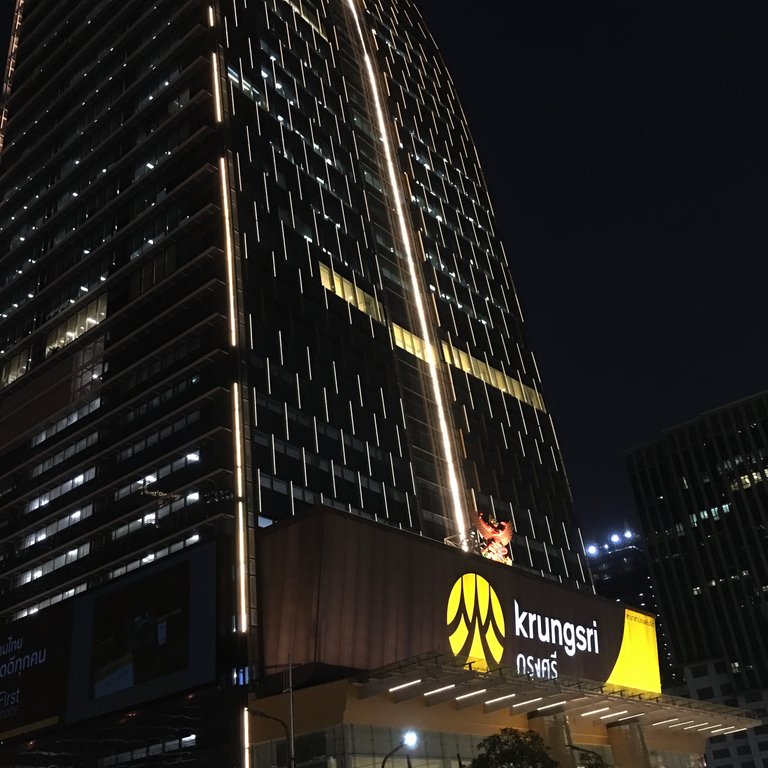 เราเดินดูบ้านเมือง ตึกระฟ้าที่หรูหราสวยงาม รถยนต์ราคาแพงที่วิ่งบนถนน คนที่นั่งคอยรถเมล์ในตอนเย็นเพื่อกลับบ้าน เราก็อดคิดไม่ได้ถึงอนาคตที่ไม่แน่นอน เพราะปีที่ผ่านมามีเรื่องไม่คาดคิดเกิดขึ้นมากมาย เพราะเชื้อโรคตัวใหม่ของโคโรนาไวรัสสายพันธุ์ใหม่ ชีวิตคนถูกกระทบแบบกระทันหันมากมาย เราเองก็โดนผลกระทบด้วยเหมือนคนส่วนใหญ่ มันทำให้เราตระหนักว่าต้องใช้ชีวิตอย่างมีสติมากกว่ามี่ผ่านมา เราต้องวางแผนสำหรับรับมือกับสถานการณ์ที่หนักหน่วง ที่จะต้องเกิดขึ้นในปลายปีนี้ เราก็หวังว่าสิ่งที่เราเคยเห็นเกี่ยวกับอนาคต คงไม่เกิดขึ้นเพราะเป็นเพียงมโนภาพในจิตใจเท่านั้น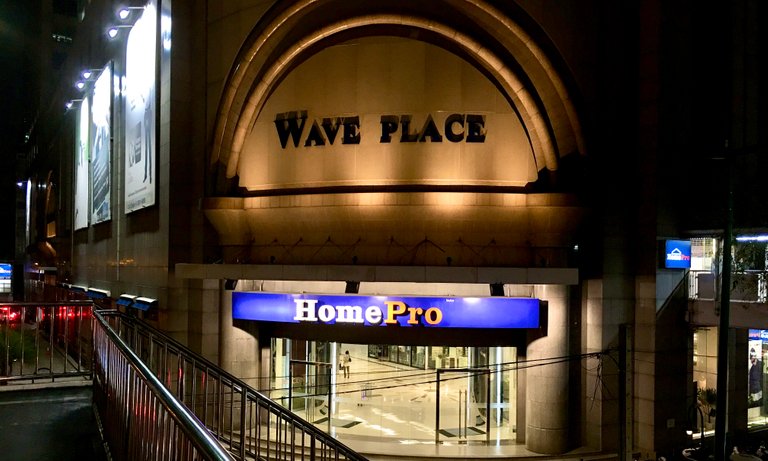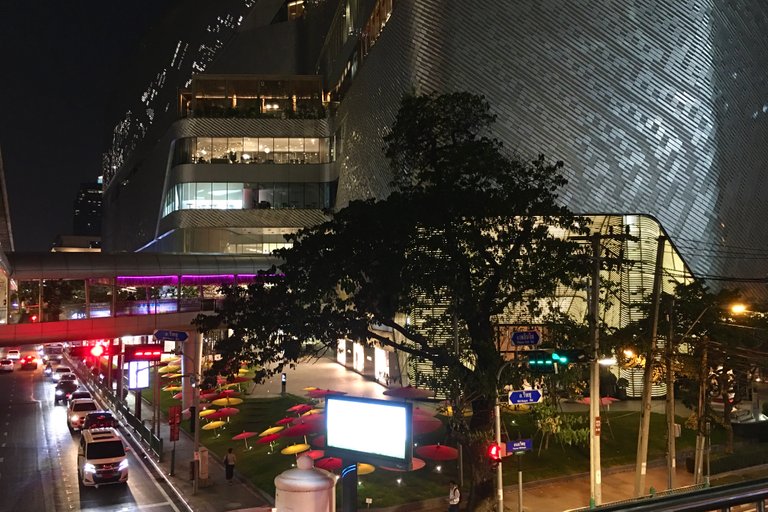 I just hope that the vision I saw of future events a few years ago would not turn into reality. I wish these pictures would remain just a flash of imagination in my mind. But I must make serious planning just in case things turned out much worse in the near future.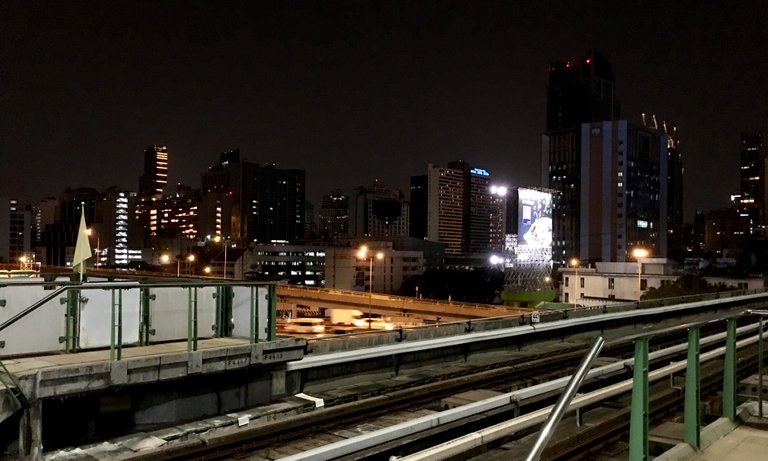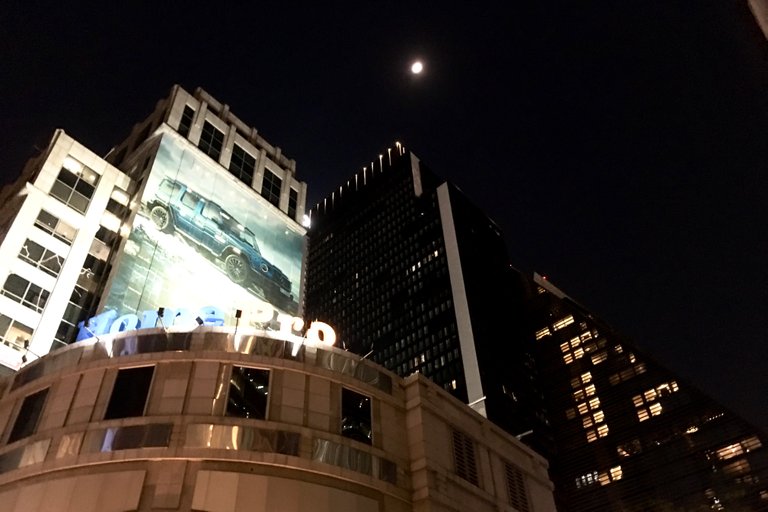 Wishing you peace, good health and prosperity.
Stay strong and cheerful.