Reviewing the vegetable gardens beside a mountain floor.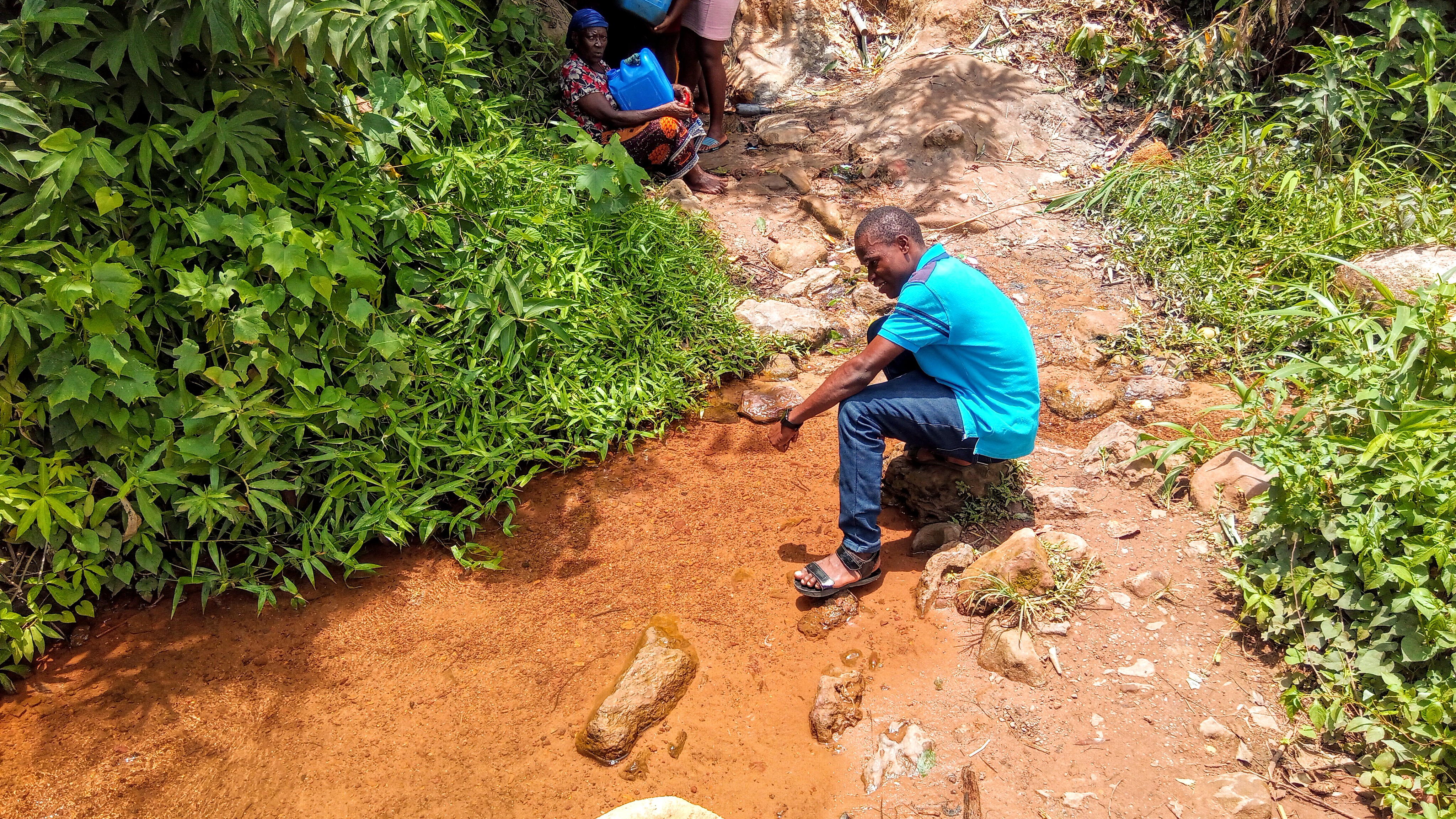 Whoa, the rainy season is now showing up and the dry season now abetting. We had the first rain last week after some months of staying under the influence of the harmattan period.
Although, farmers are still practicing irrigation since rivers do not retain much water. So those who wish to cultivate vegetables may need to do that besides any stream to have access to the water.
Yesterday, I decided to take a break and watch how the residents cultivate their vegetables with the help of a river found at the foot of the mountain in my local area.
Well to start with, we have a source of water that normally comes out from this mountain. With the help of the white men, were able to reserve the water in a reservoir.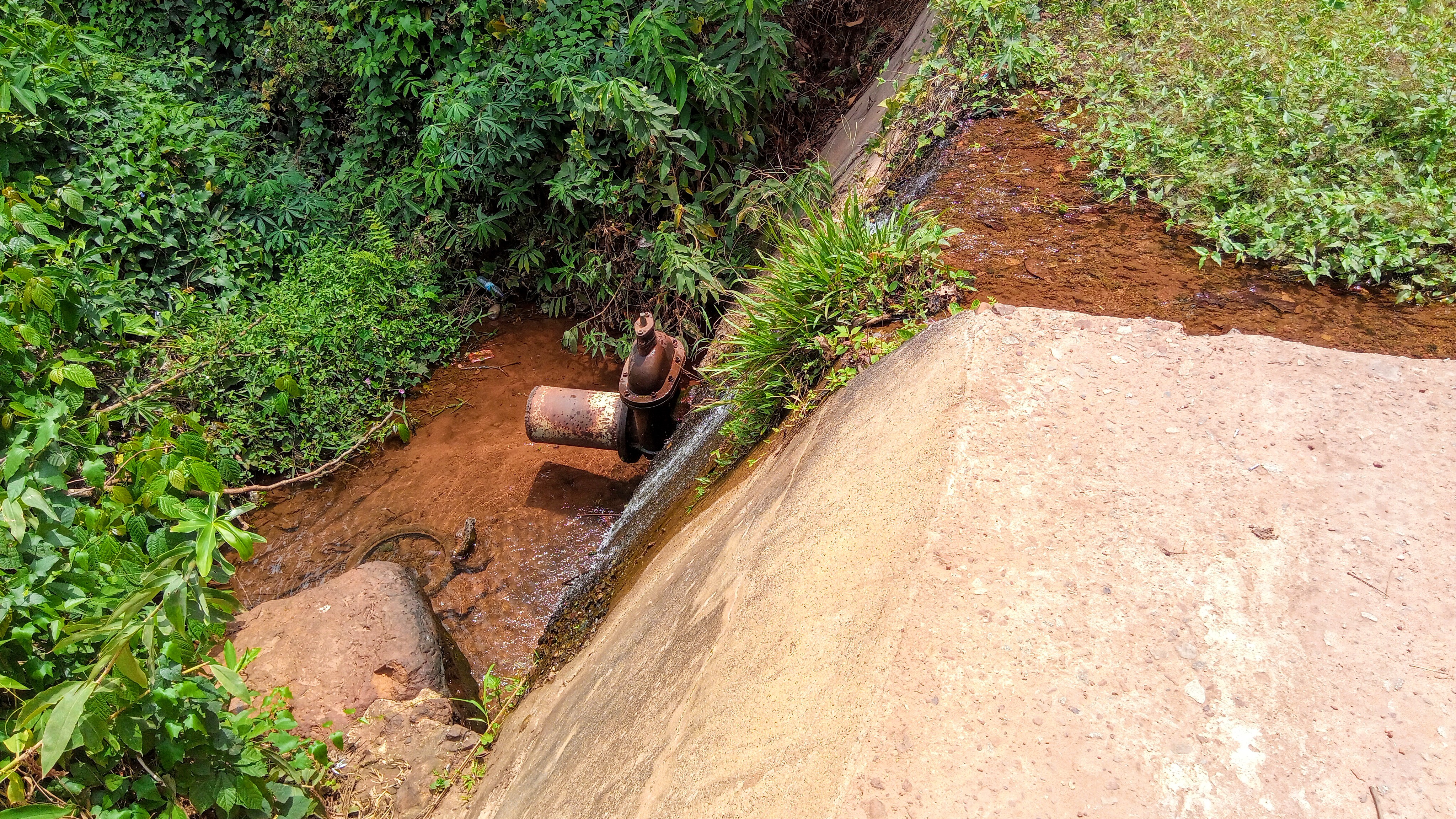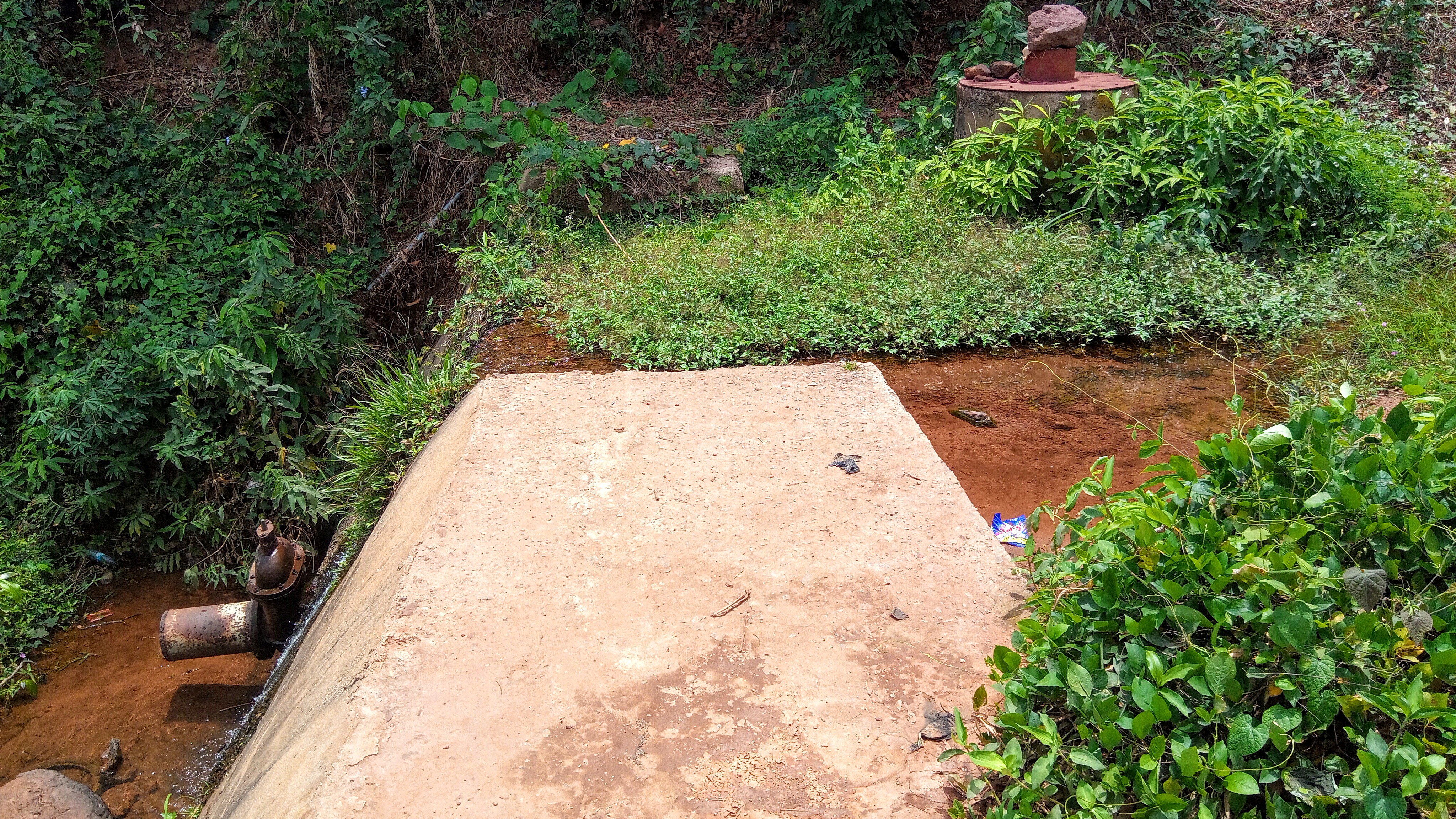 That's The reservoir
So, people take advantage of this reservoir since it doesn't any longer function properly. The locked-up water is now gushing out and being are then watering their vegetables from this water.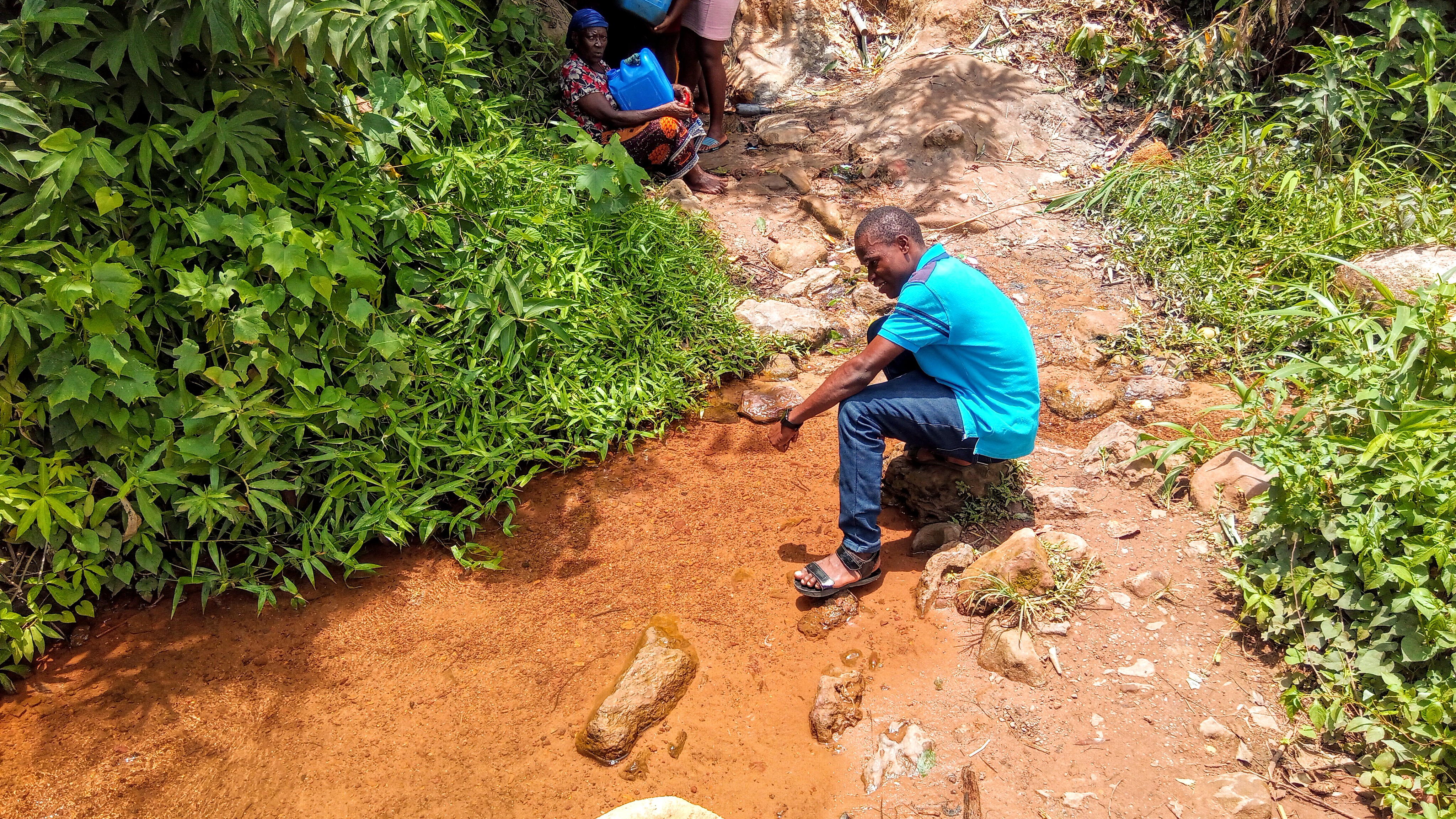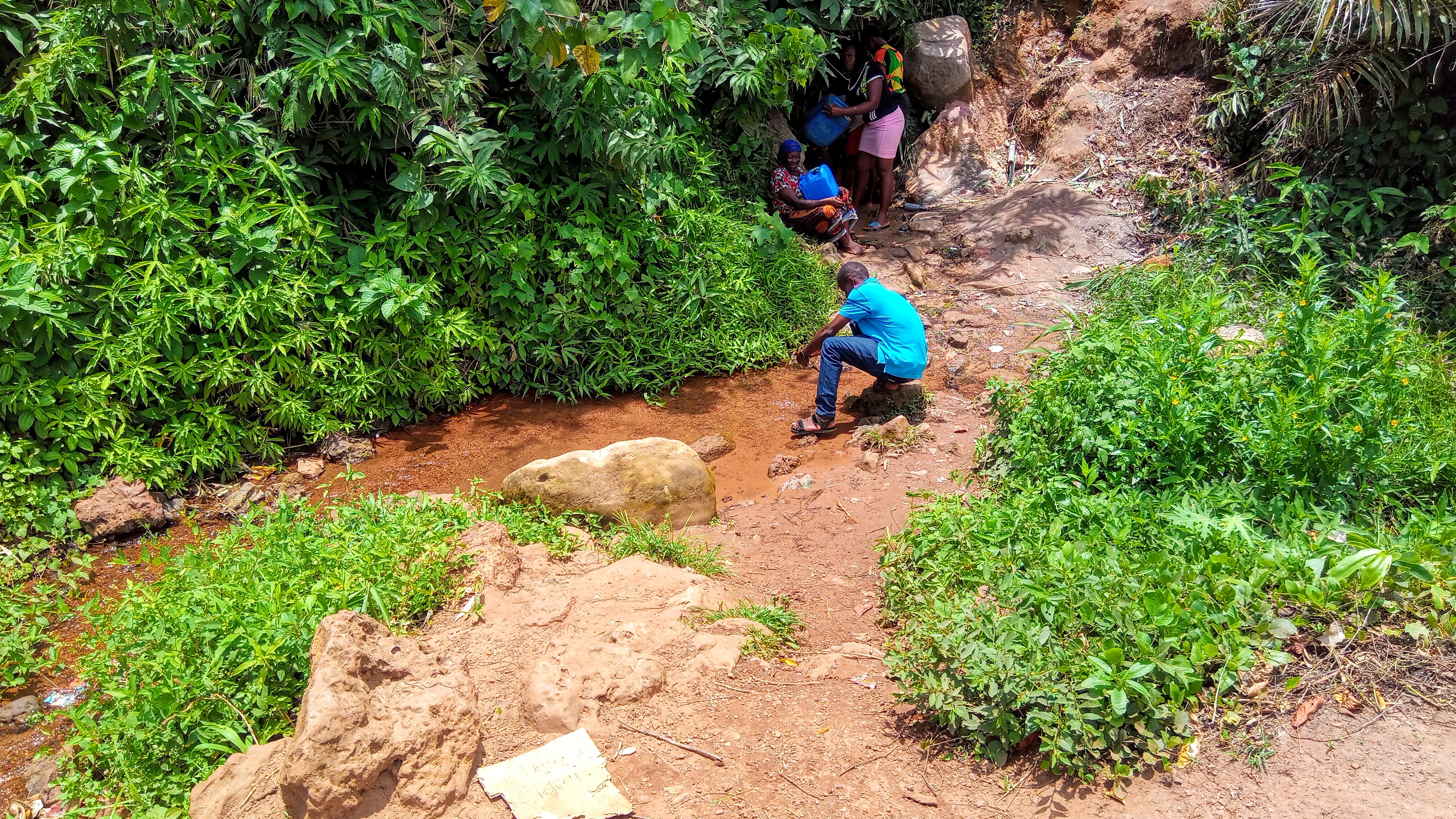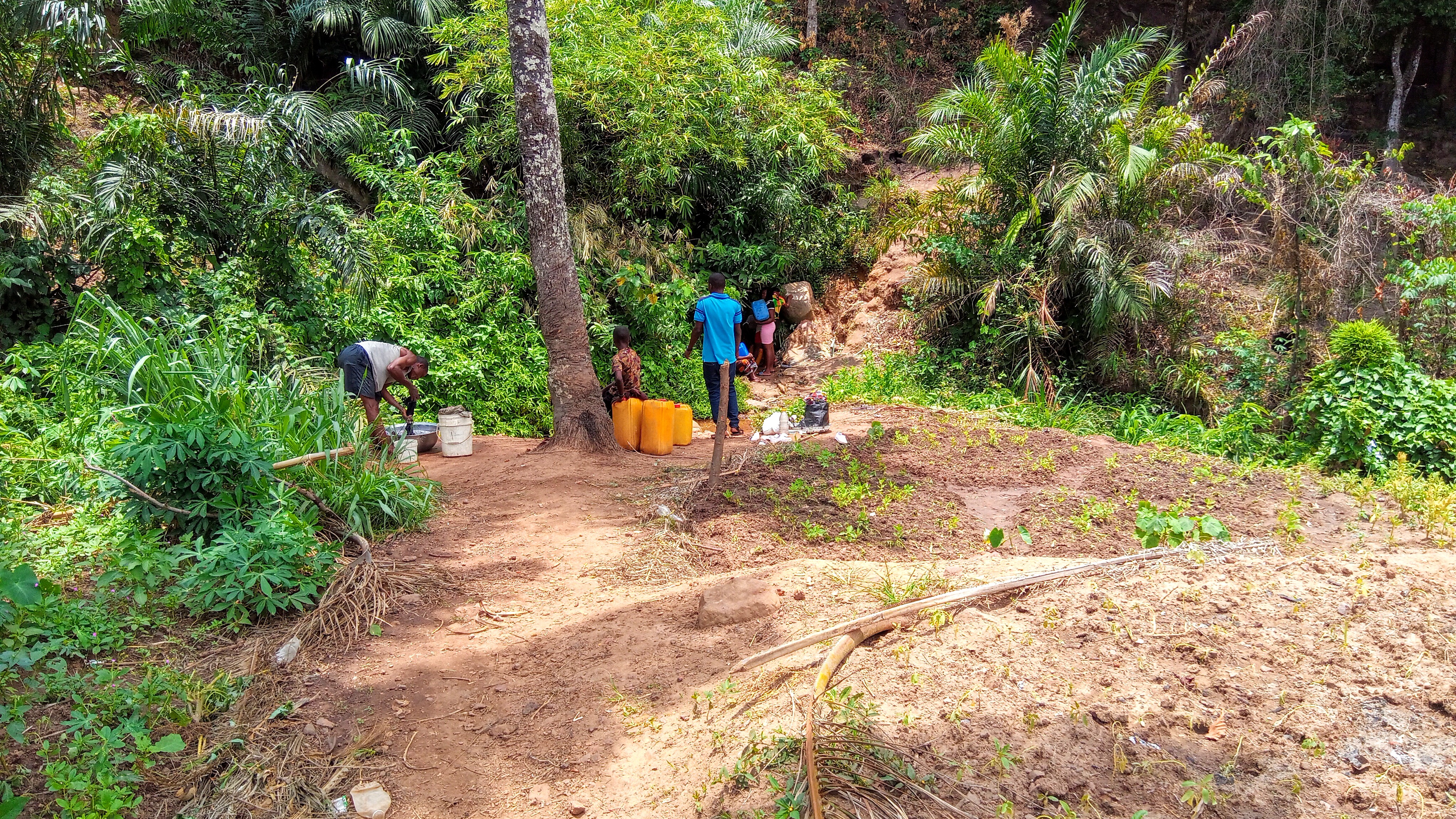 Farmers fetch water from this place for irrigation purposes. Some of the vegetables usually cultivated by people here are the African spinach, water leaves also known as the Talinum fruticosum is science term, pumpkin leaves and sometimes, they plant cassava also.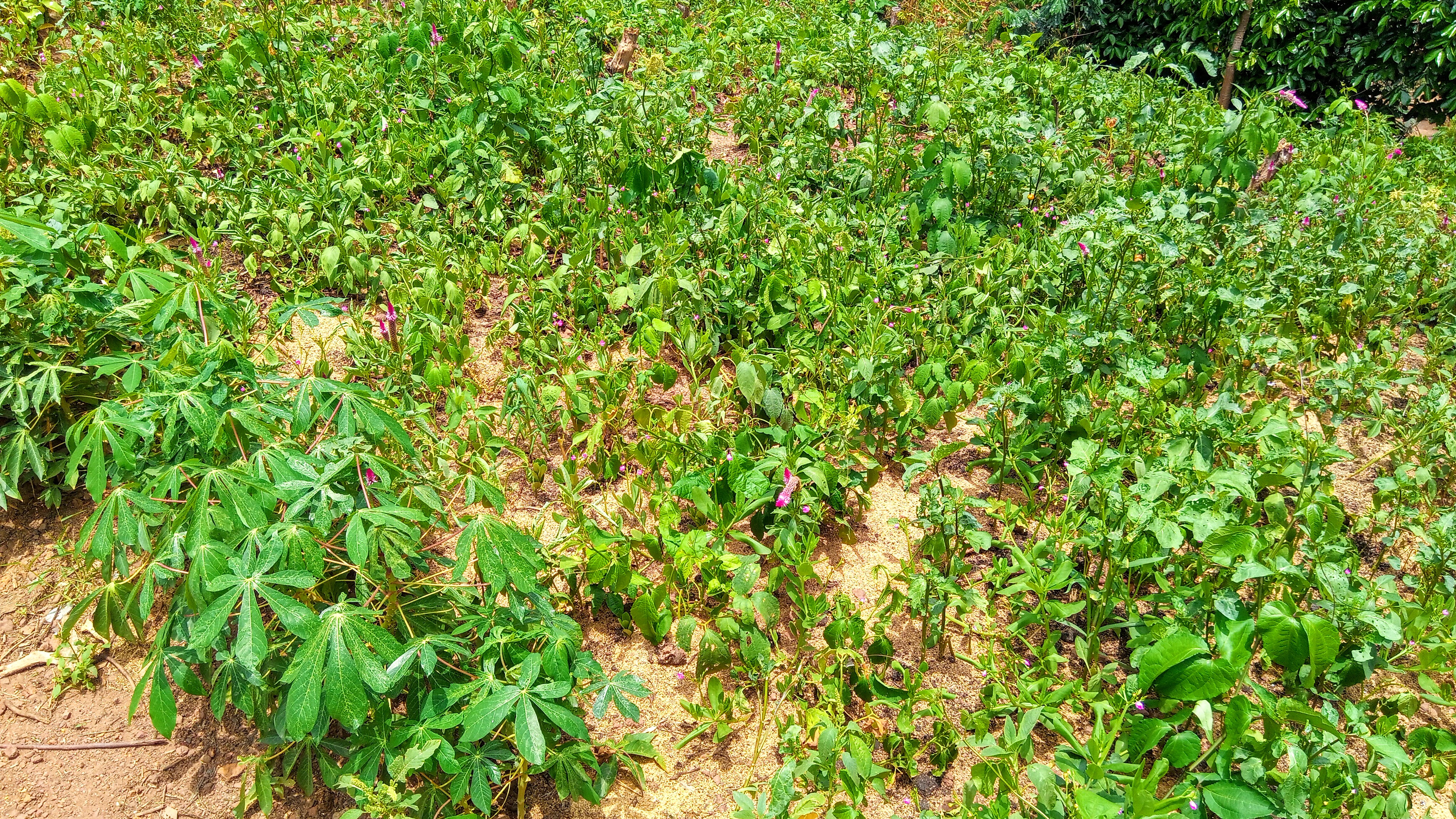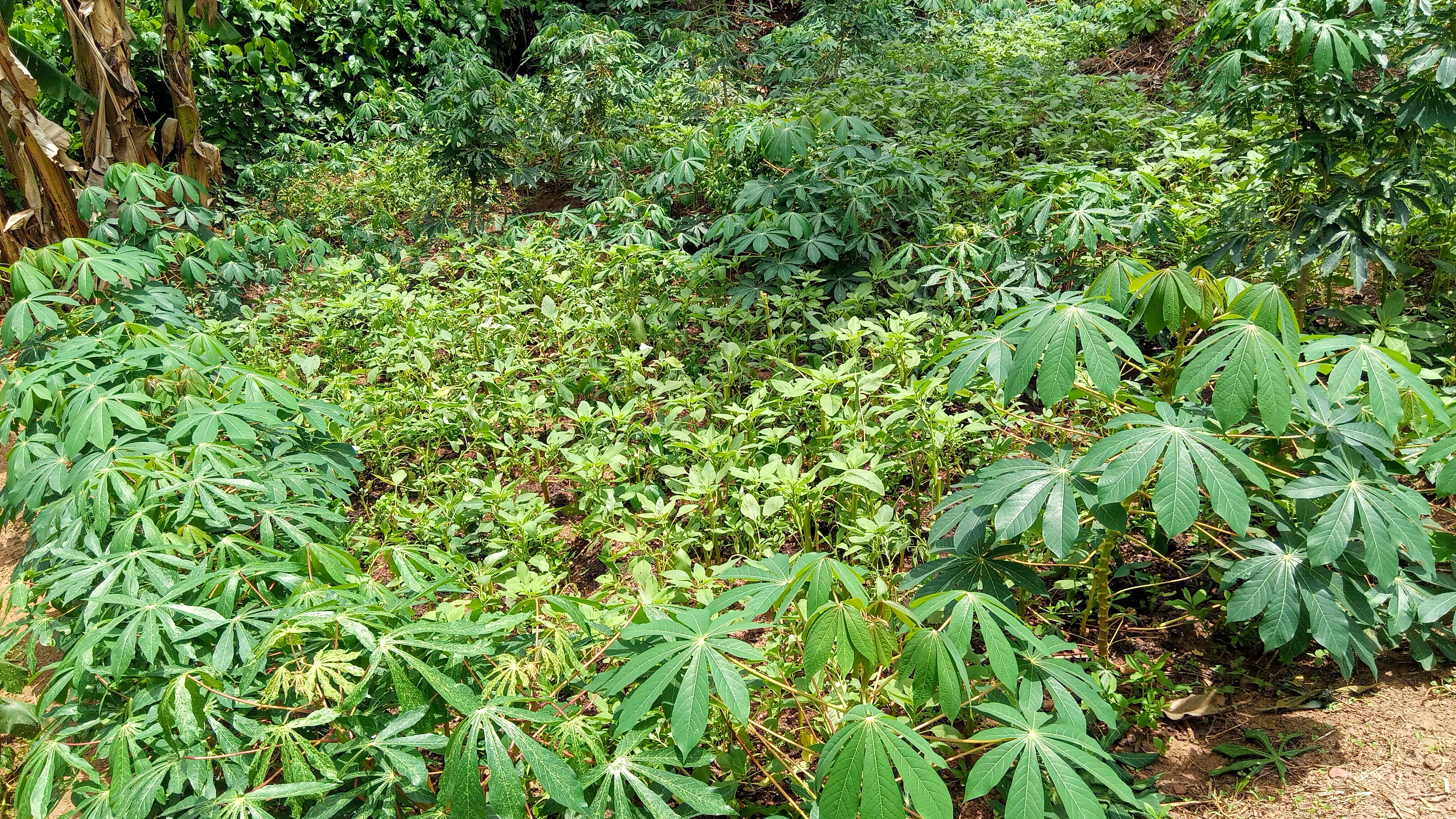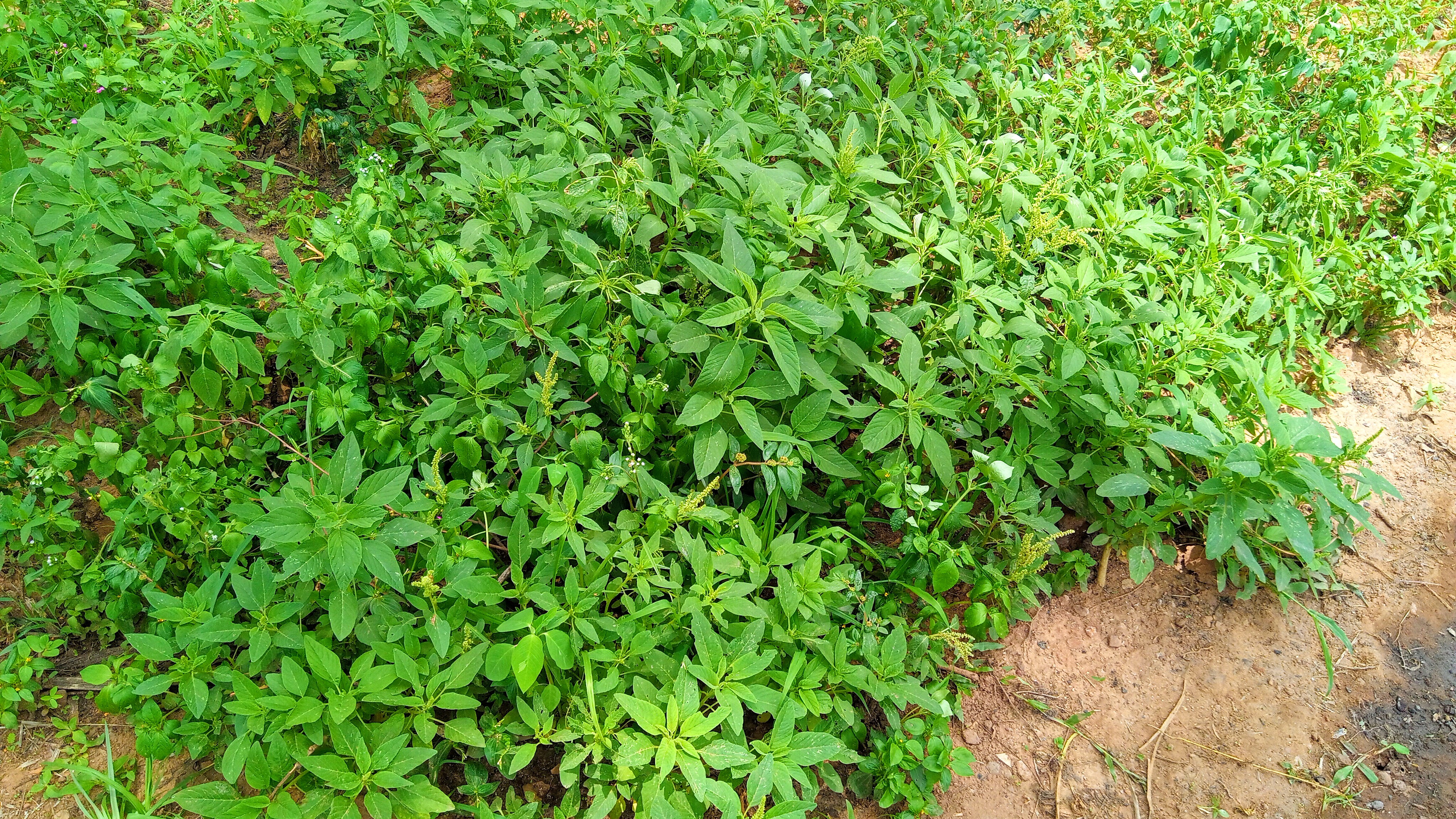 But first, they have to make a nursery bed for these vegetables at the starting stage, then constantly they will be watering it.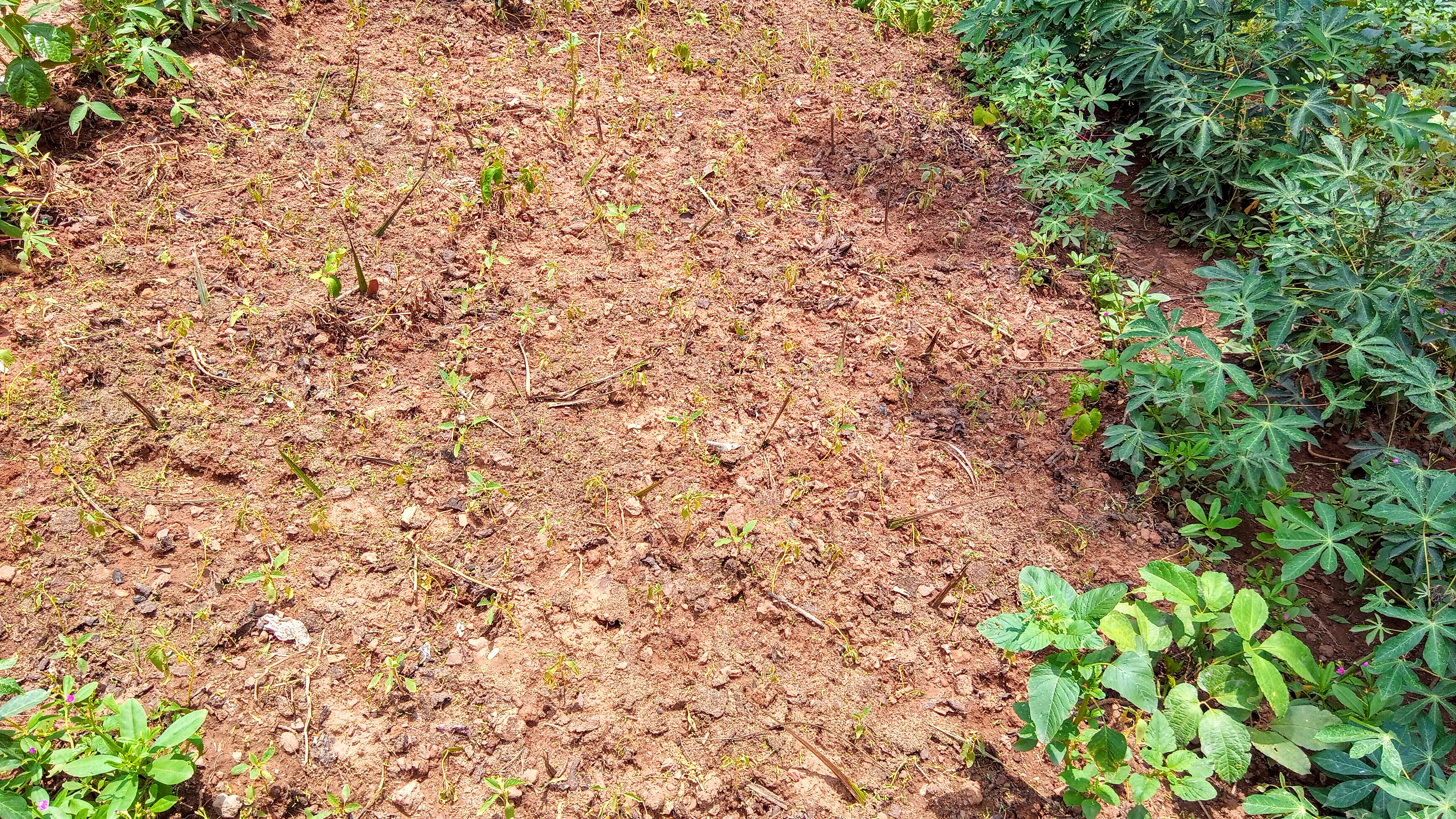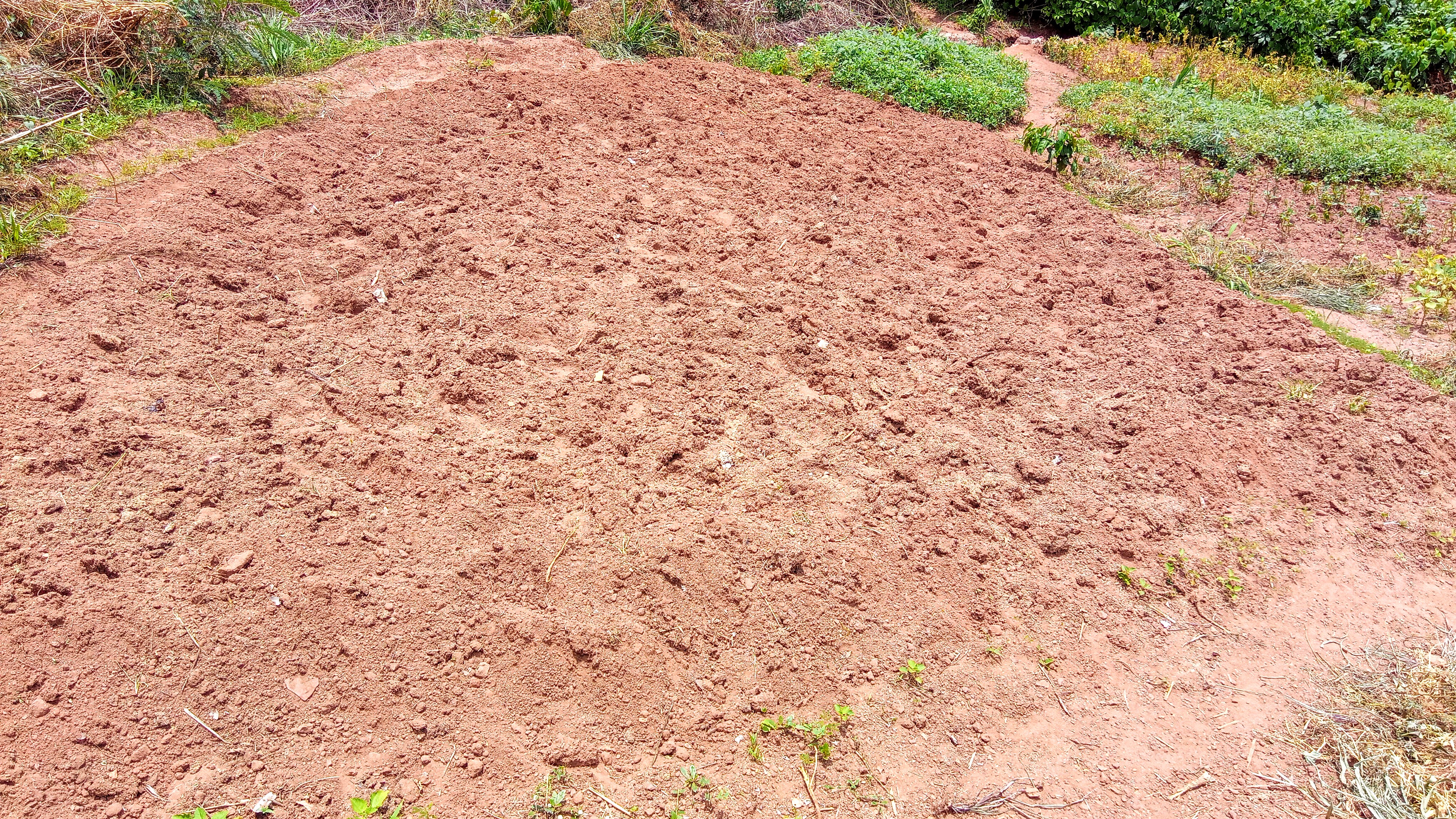 This is to help the young vegetables from being damaged by the heat from the sun.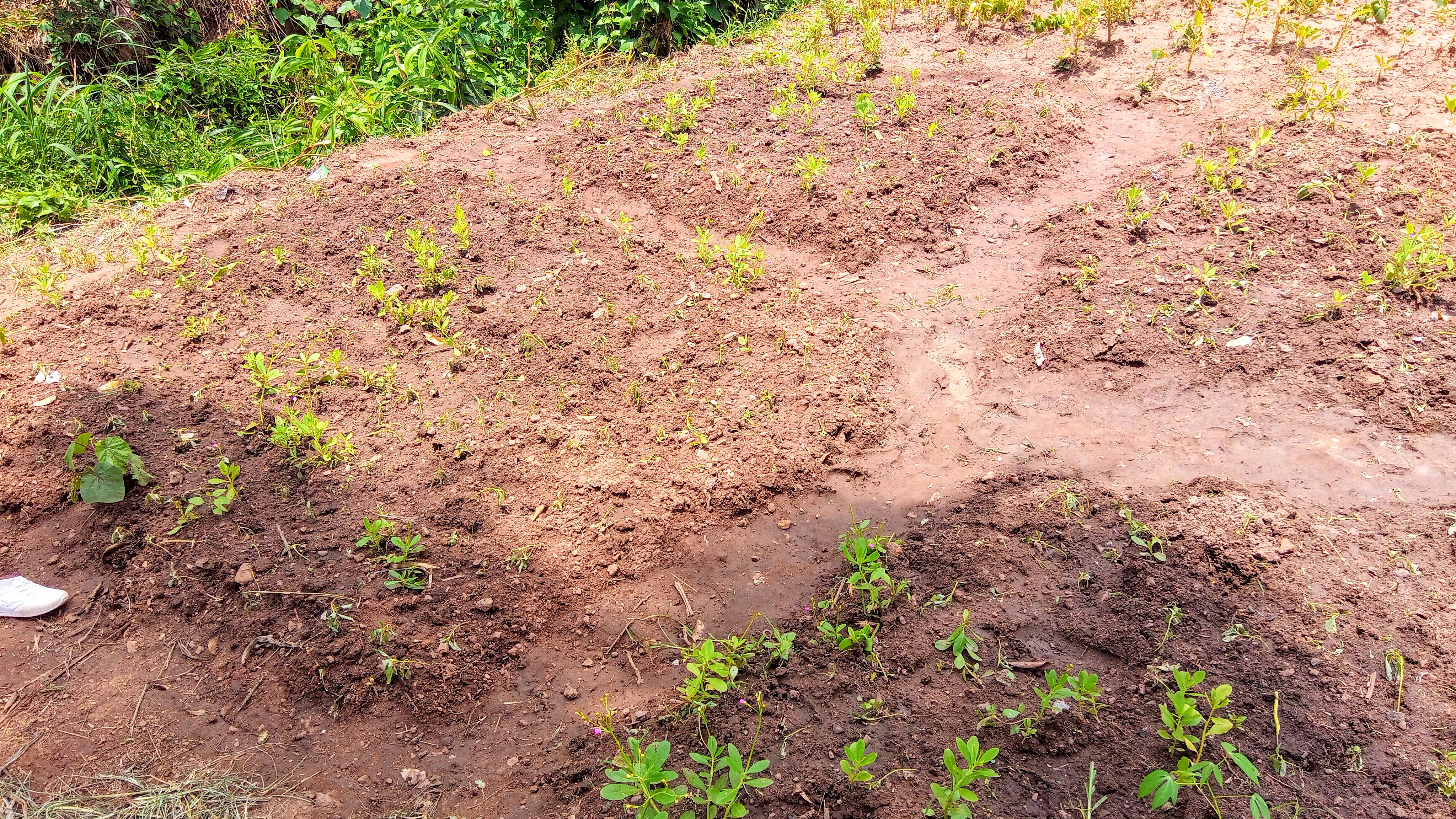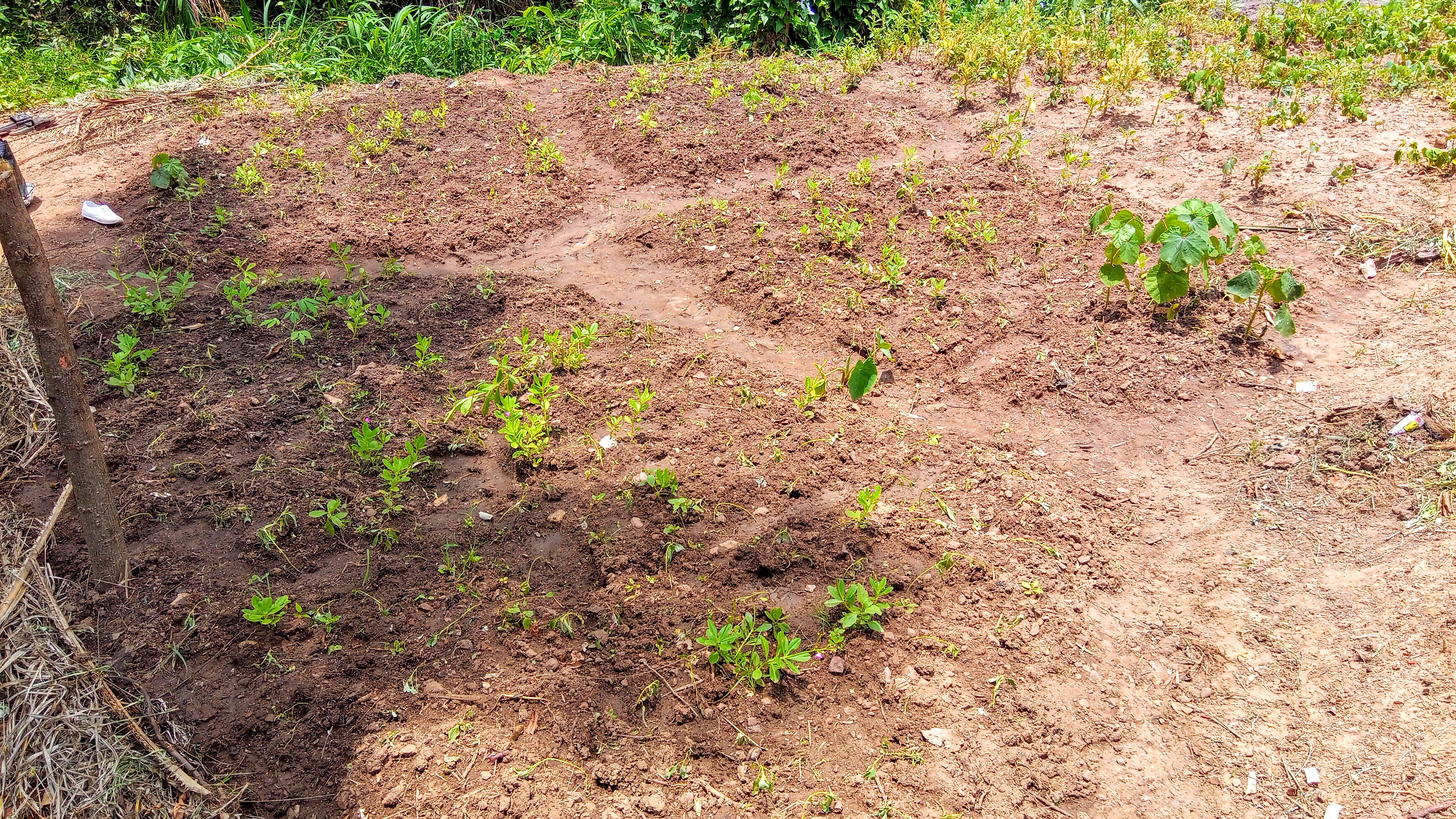 And after some weeks, the crops will start developing. Weeds are being removed where necessary to help the crops enjoy the mineral reserved for them.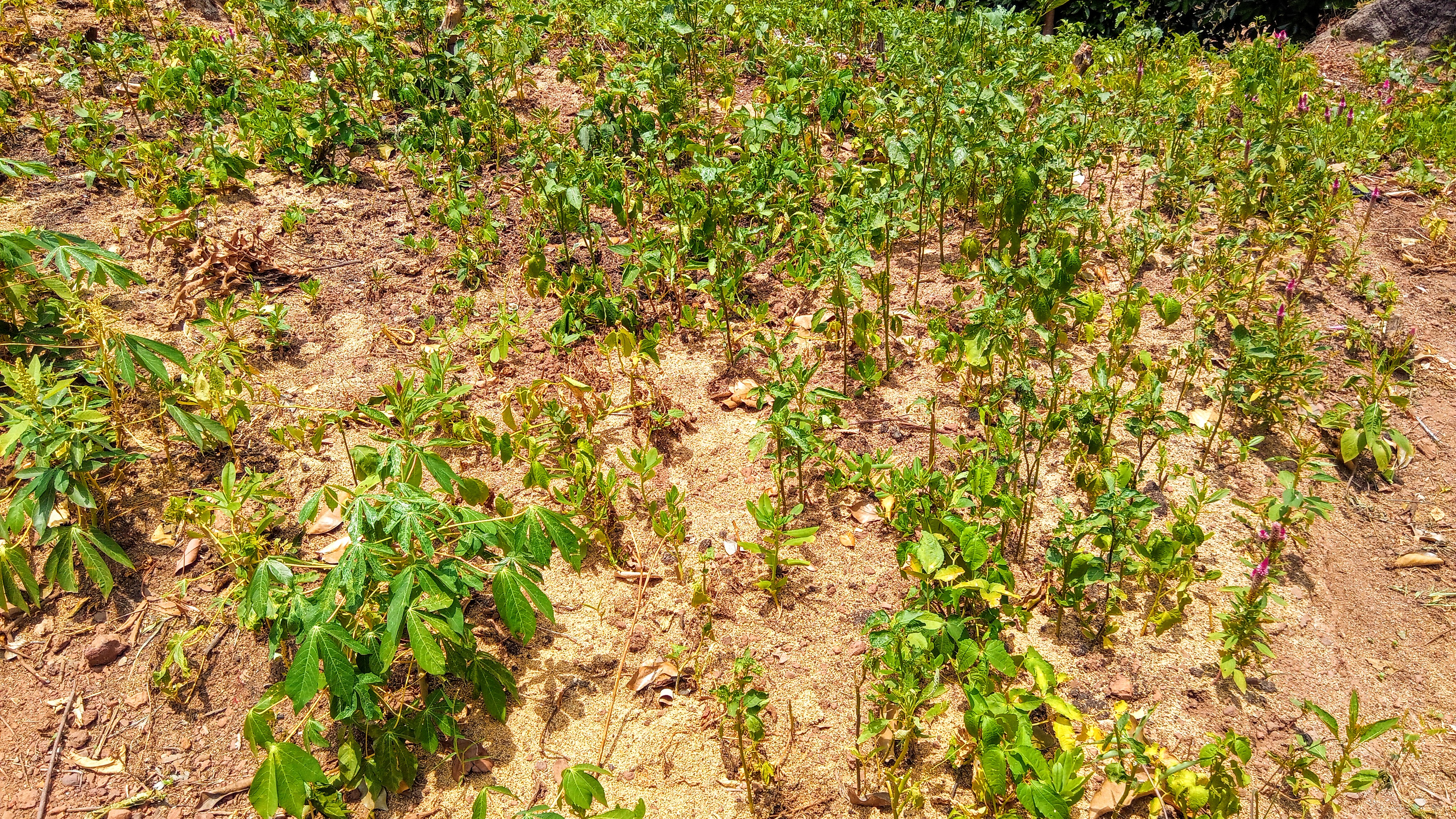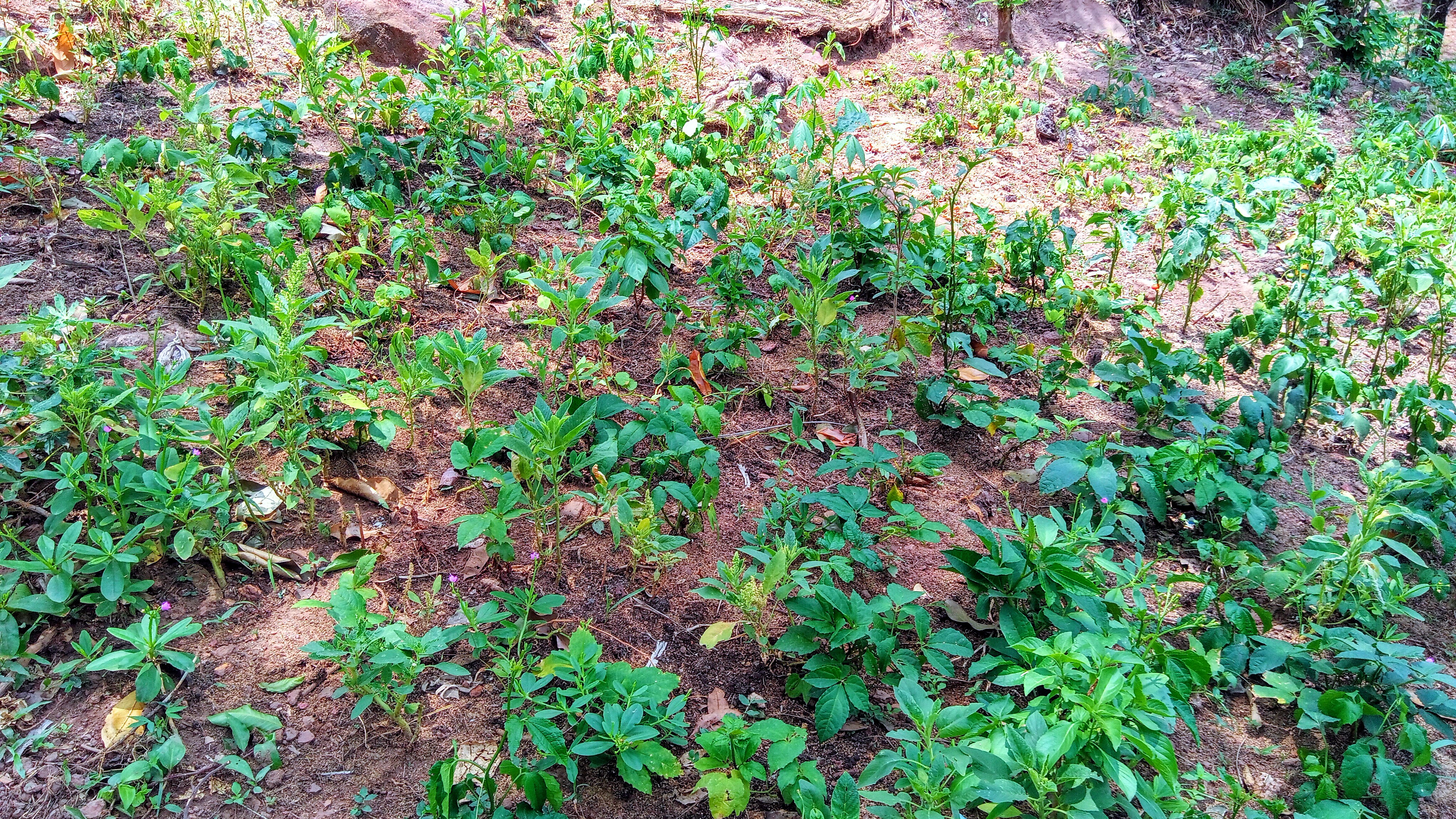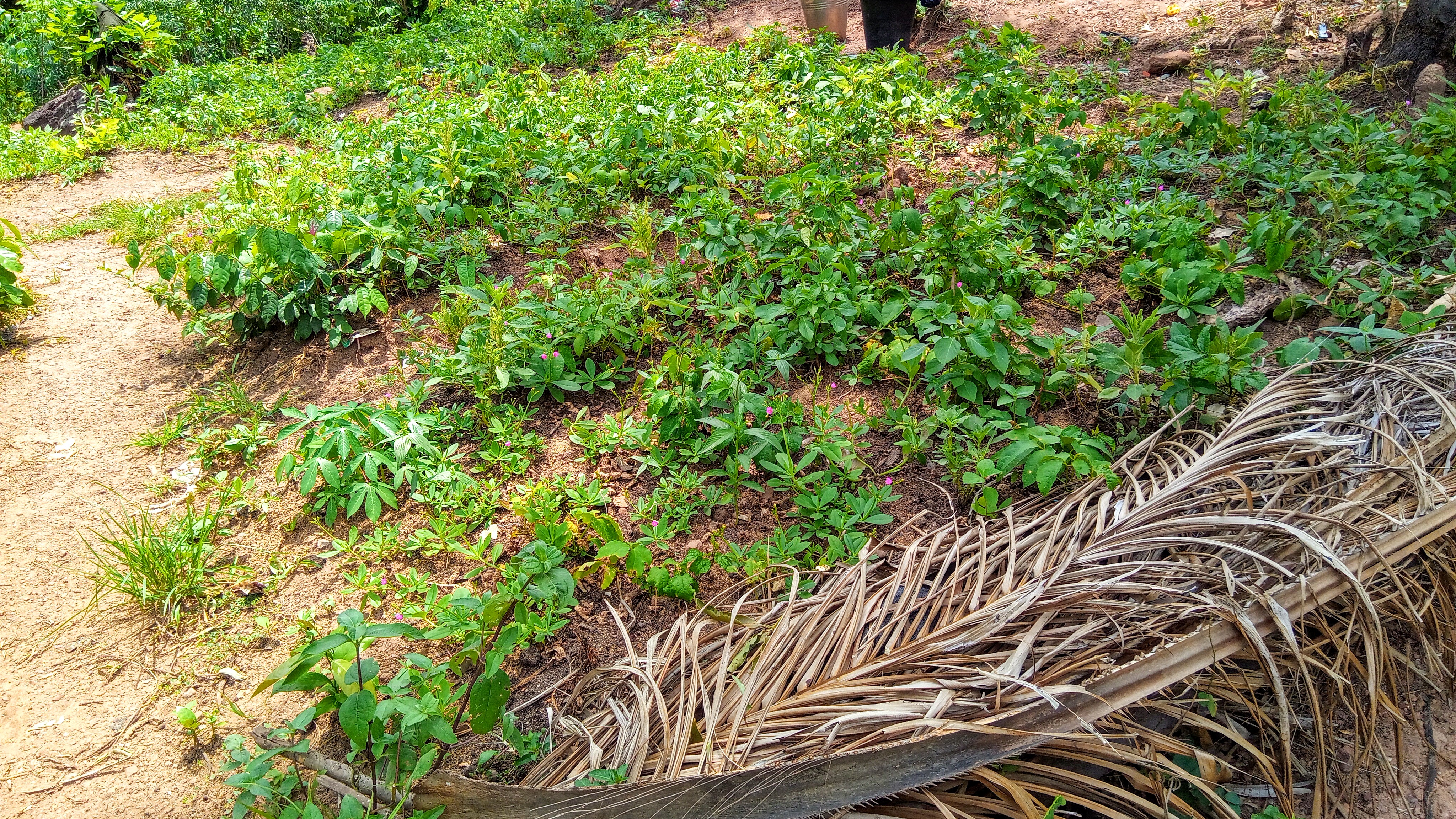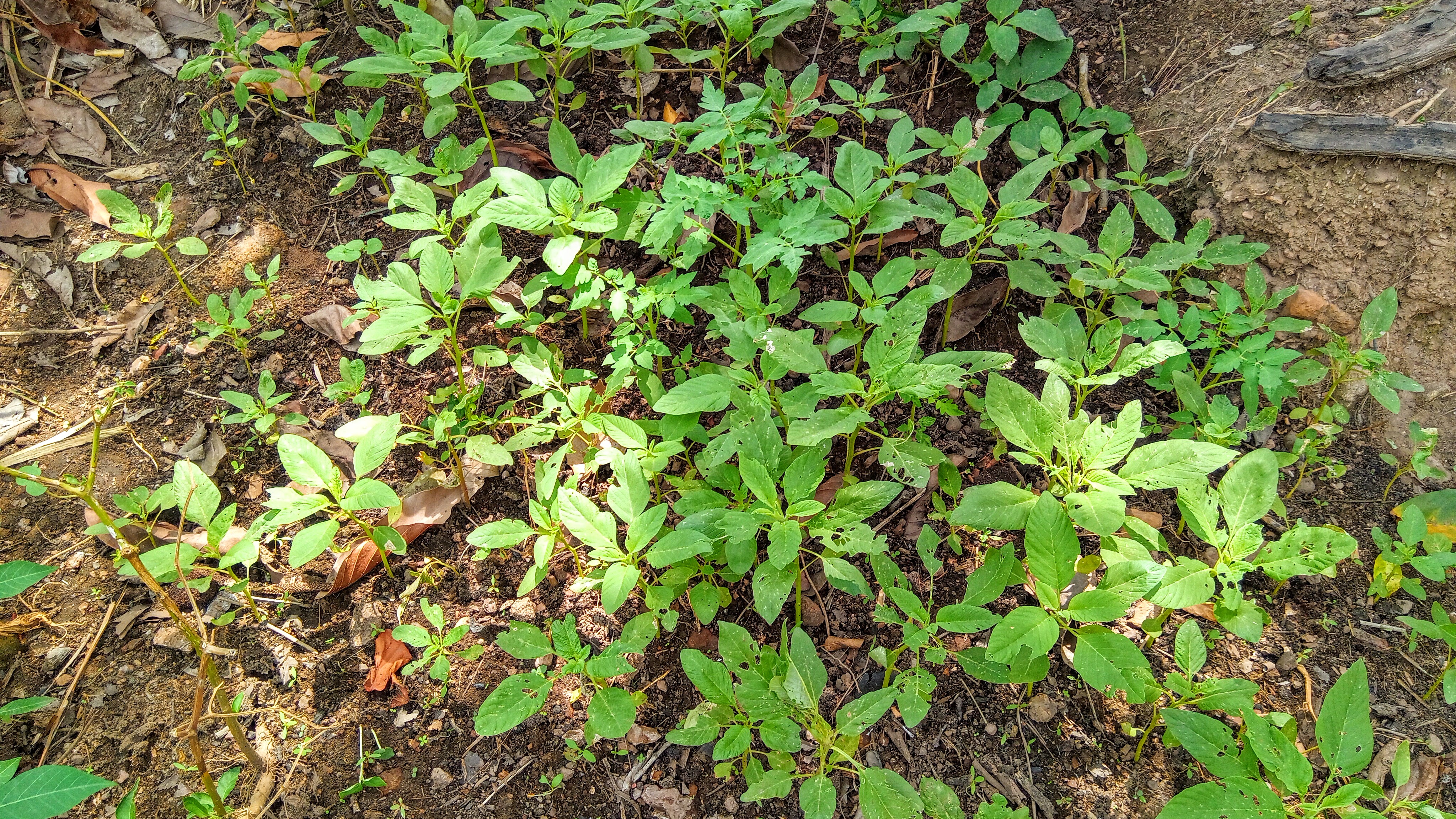 The picture below shows some matured vegetables and were harvested by their owners. Well, I learn that this will help the young ones to grow up thus, because of space they now have.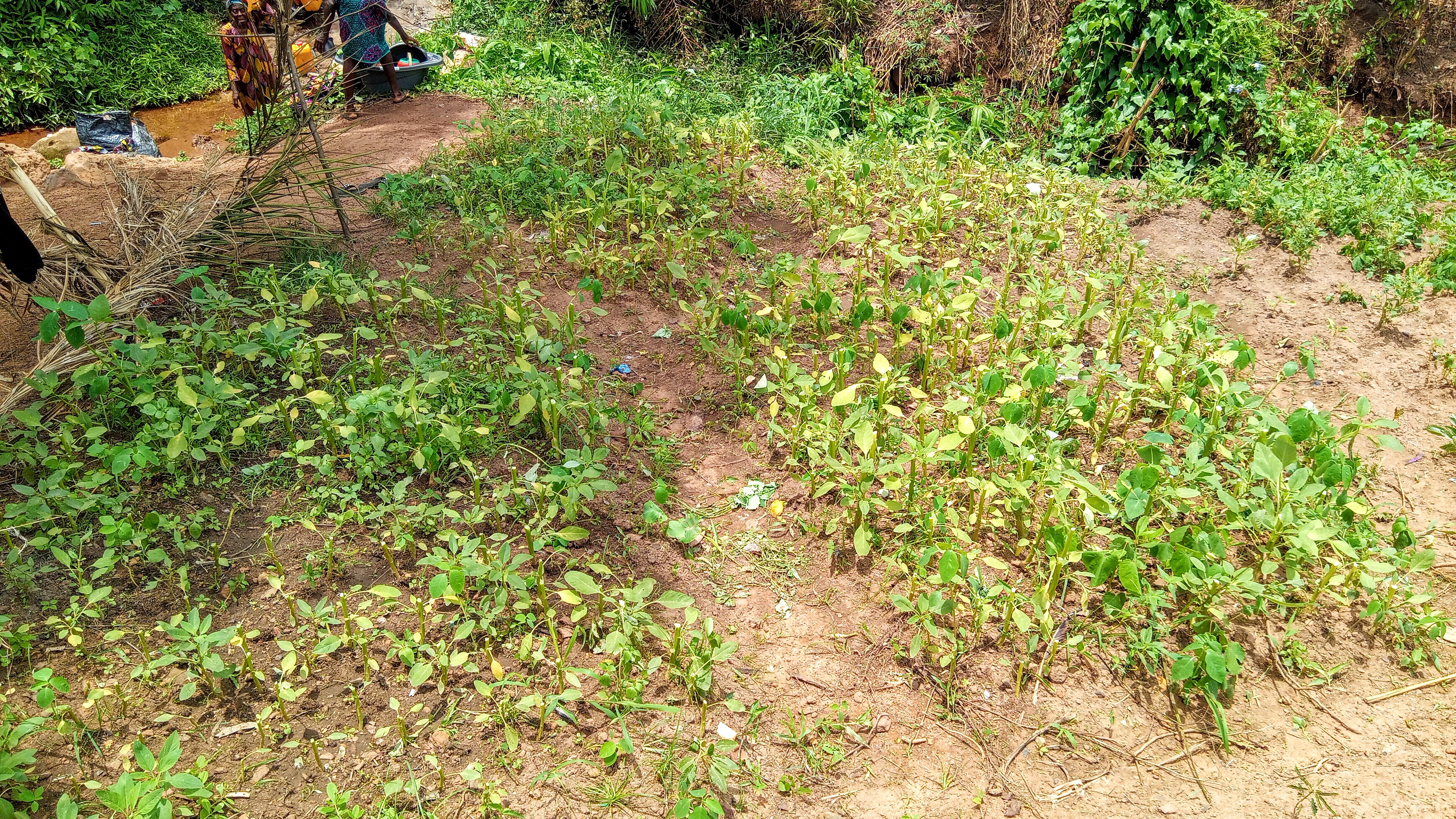 So, friends, that's all I could recall. Visiting these places just to watch how farmers take care of their crops can be fascinating. I bet you that!!
But permit to stop here for now, lol
For those who wish to see more pictures of vegetables being cultivated here, I got all your backs. Here are some bonus pictures.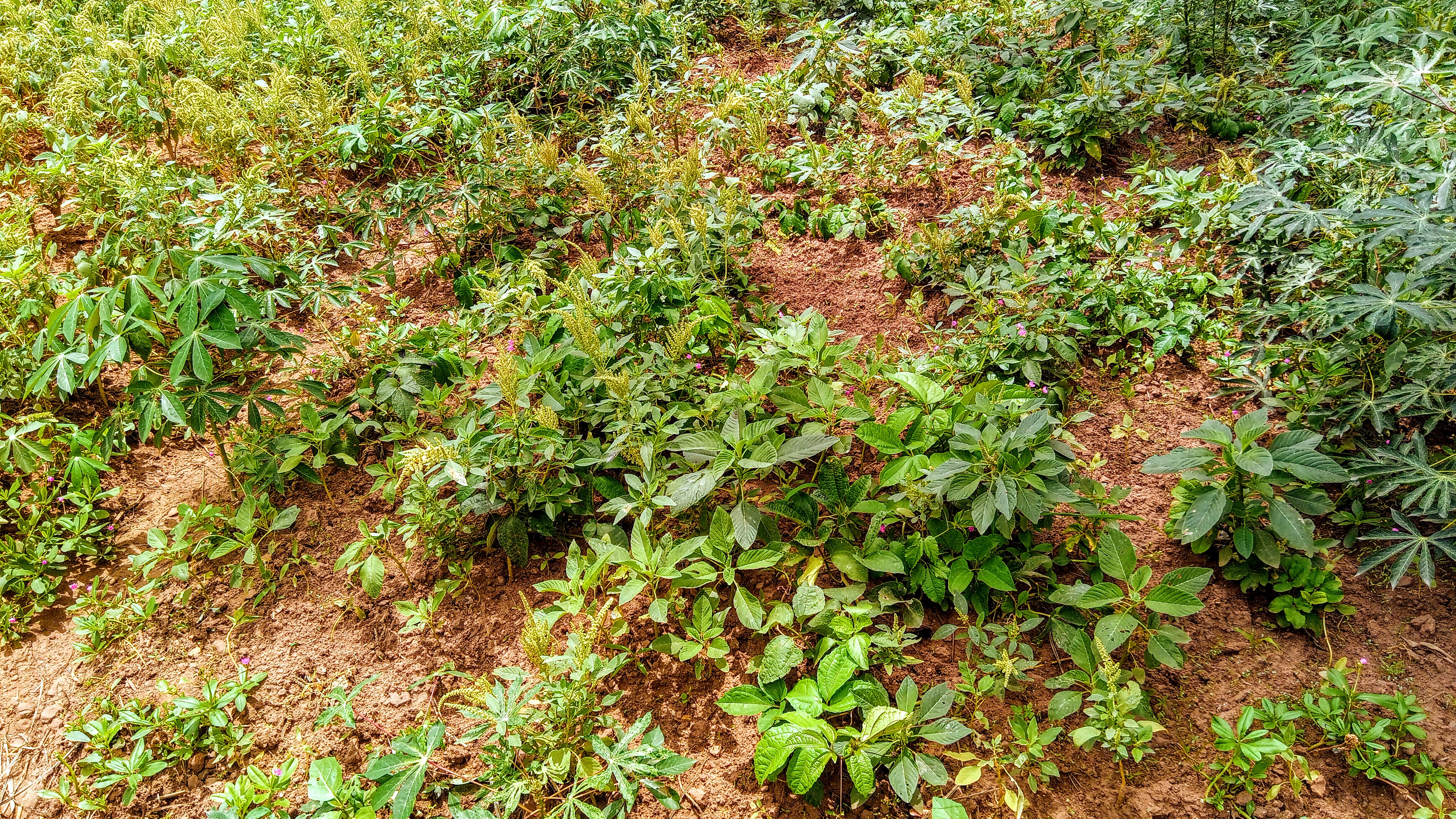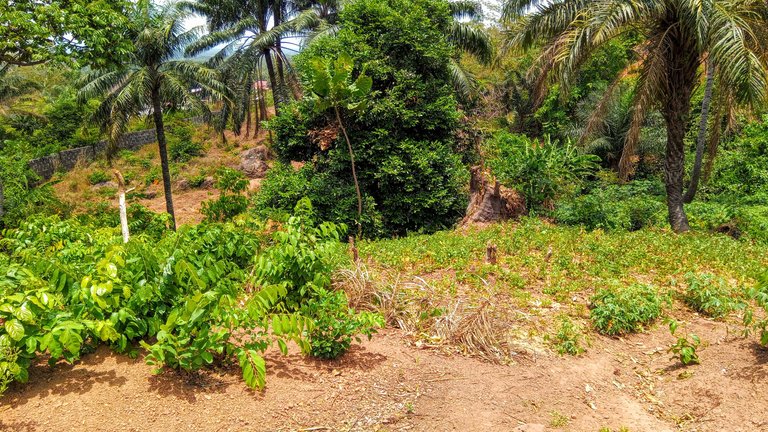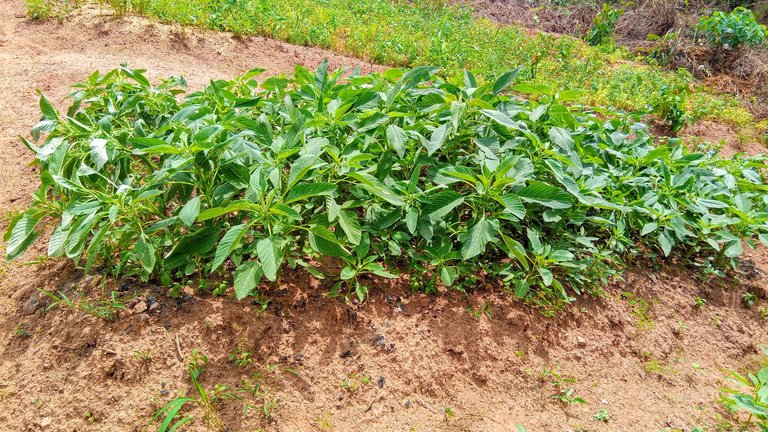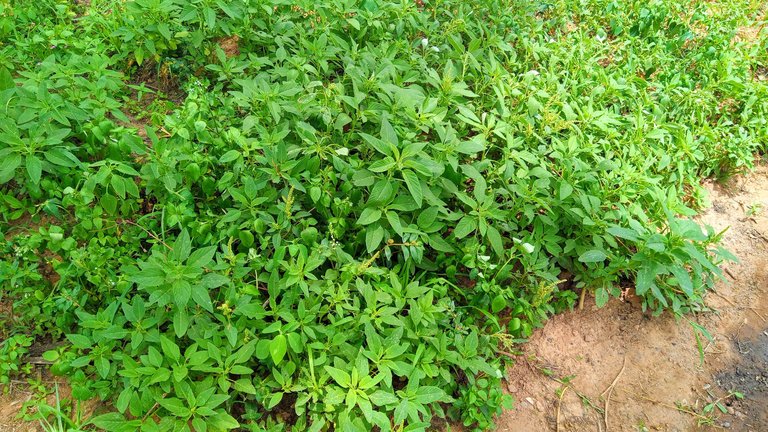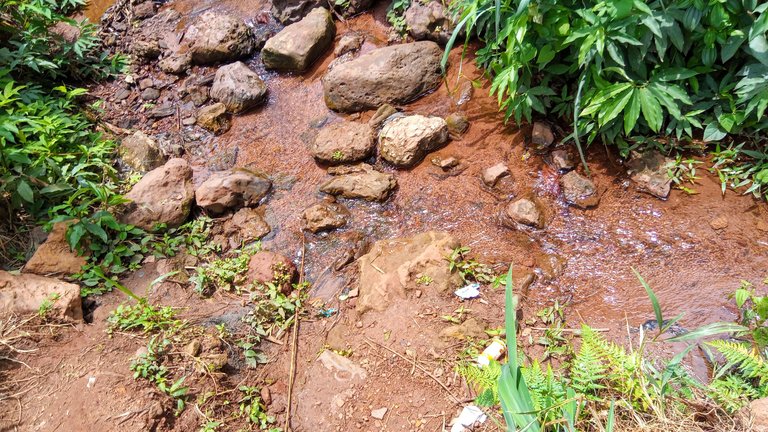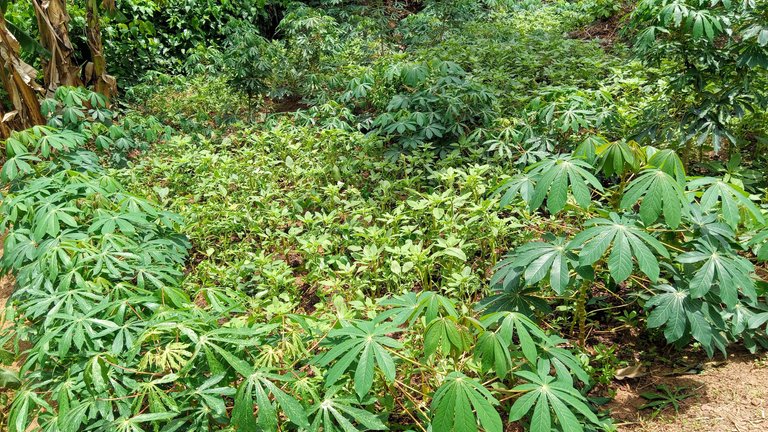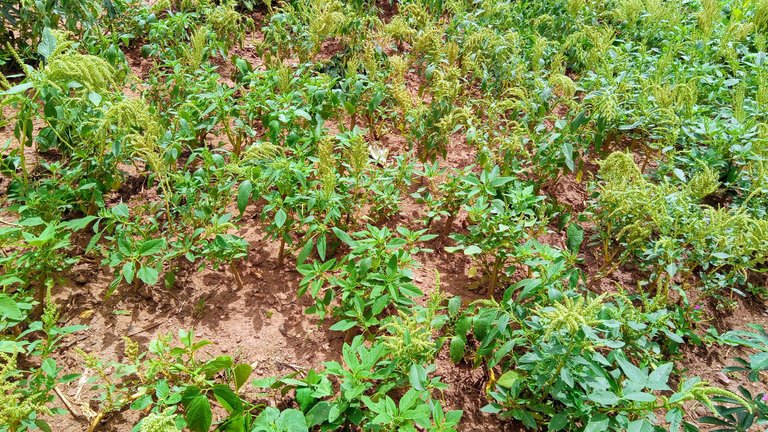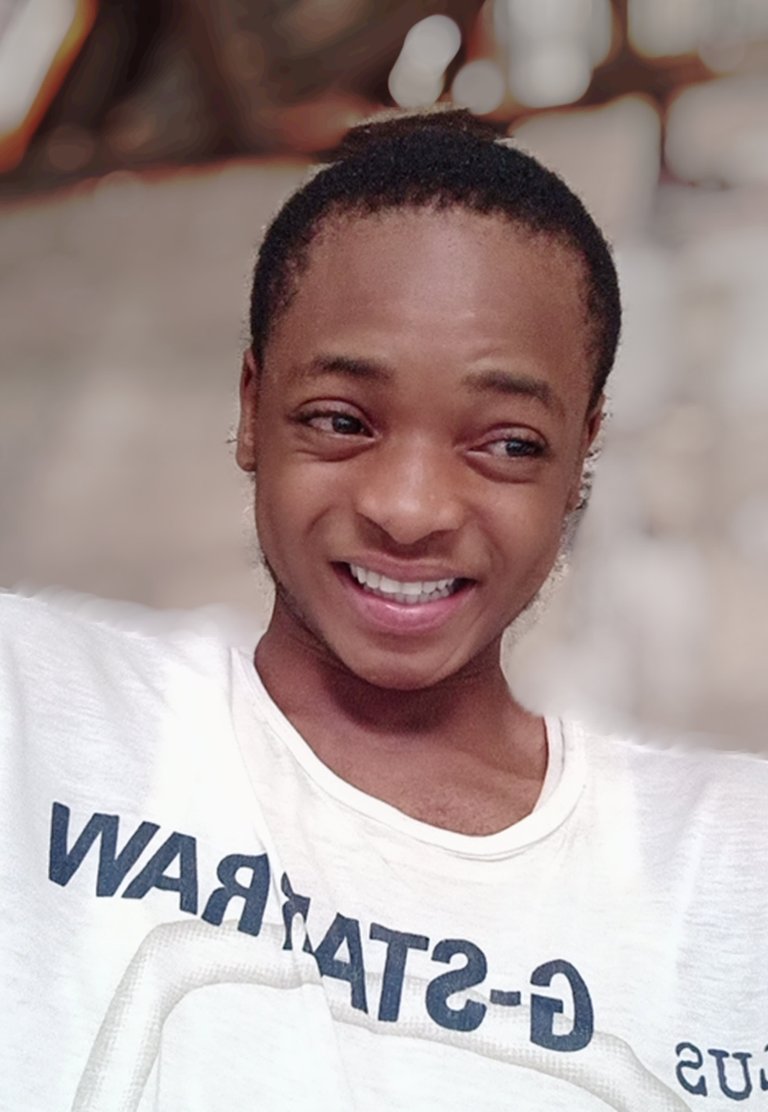 Who Am I?
I am just a beginner who lives in the Western Hemisphere of Africa with his parents. My name is James but you can notify me with @jsalvage, here.😂 Being the first child, My parents, Mr. and Mrs. Onu who are just wonderful And hardworking couples. My father is an electrical engineer while my mother is a trader. They always work collaboratively just to make sure that their children don't lack the necessities. I graduated from high school in the year 2018. And My favorite subjects are physics chemistry and biology. I am going to enter the university because my goal is to study these subjects in the future and to become a respected professional in one of the fields. Between, I am an accomplished computer hardware technician. After I obtained my SSCE certificate, I took interest in learning more about computer hardware and its maintenance. I am obsessed with all tech-related and I enjoy using my skill to contribute to the exciting technological advances. I'd spend my free time learning about programming and also assisting people on how to fix any problem related to Tech! 💞*********🌹❤️Special thanks to my supporters❤️🌹********💞 At this very moment, I am unable to find a suitable words to express my gratitude over all your supports. You guys generosity never ceases to amaze me. This space has become a place of fun for me. All because of colleagues like you. Thanks for being there for me. I will always appreciate all your kindness and supports towards me and my family💕.
---
---