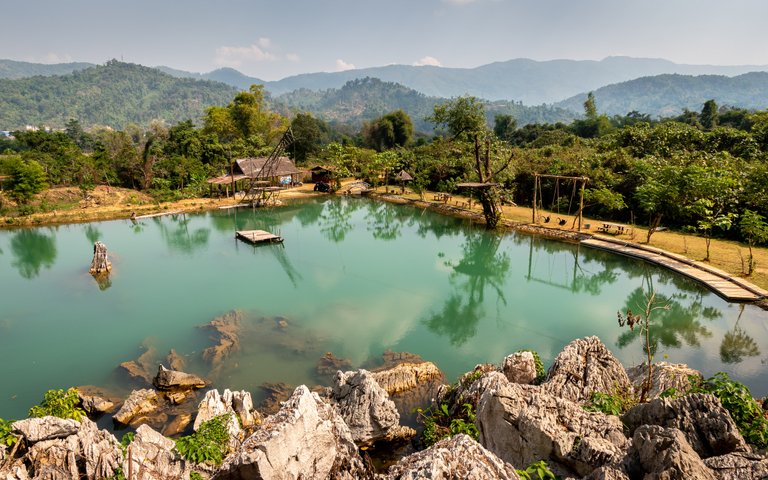 ---
Blue Lagoon 4 in Vang Vieng
The area around Vang Vieng boasts countless caves and viewpoints, but at one point a local tour guide started promoting a swimming spot as the "blue lagoon". It became such a hit with the ever-increasing number of tourists that countless other "blue lagoons" popped up. While some lagoons now see large tour groups pulling in, this one called "Blue Lagoon 4" is one of the lesser-visited lagoons and made for a fun day chilling in the water and jumping off the rope swing.
---
---
Don't miss my travel blogs
I publish my travel blogs on TravelFeed.io. Join me!
---
*Affiliate link. Shop on Amazon using this link to support me - it doesn't cost you more than a click!


Instagram | Facebook | Twitter | Website