Photo shoot with my friend Trương
Trương is an amazingly creative woman who runs a cosplay shop making costumes. We hung out the other day and she was wearing a really cool outfit so, being a good photographer I asked her we could do it quick photo shoot. Perhaps a bit begrudgingly she said yes.
These photos were taken while on my Samsung galaxy 20 FE and edited in Snap Seed (*the free image editing app from Google).
This was to play around a bit, There nothing too serious but some fun photos in the afternoon light.
Enjoy!
---
1
This one is a collage of two separate images one color one black-and-white, it was just sort of fun and experimental. I think of the three wolves howling picture.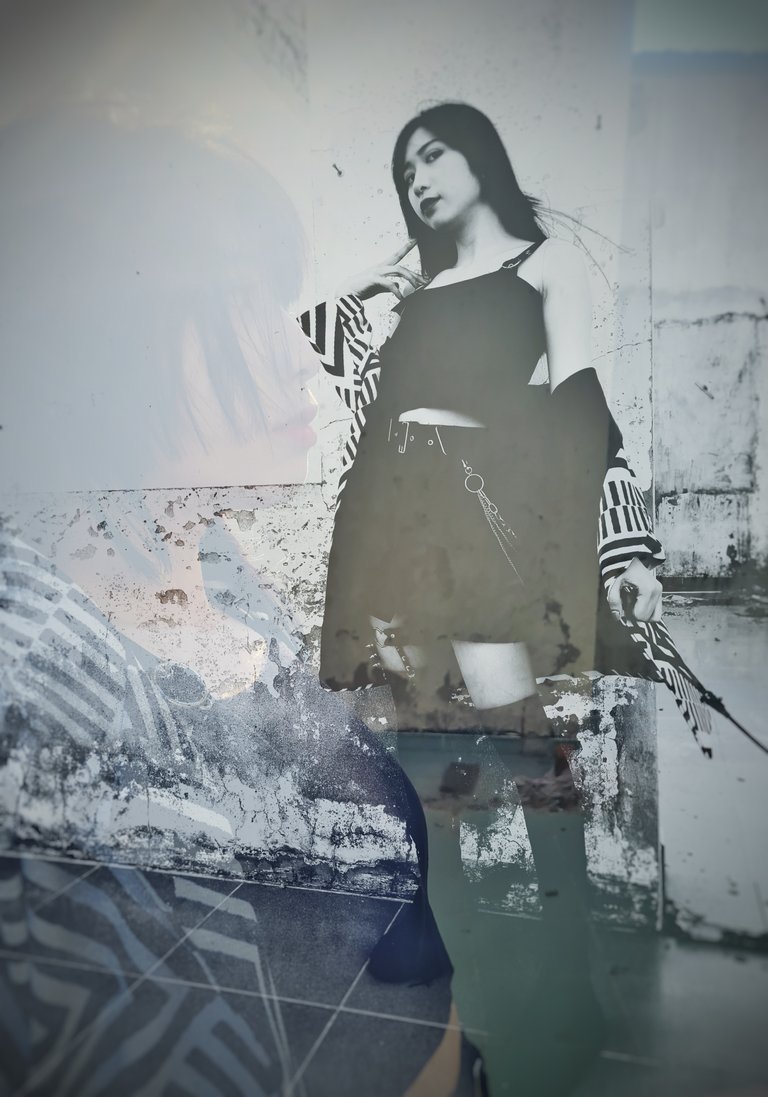 ---
2
This was a vision she had to be in the light with the hard silhouette.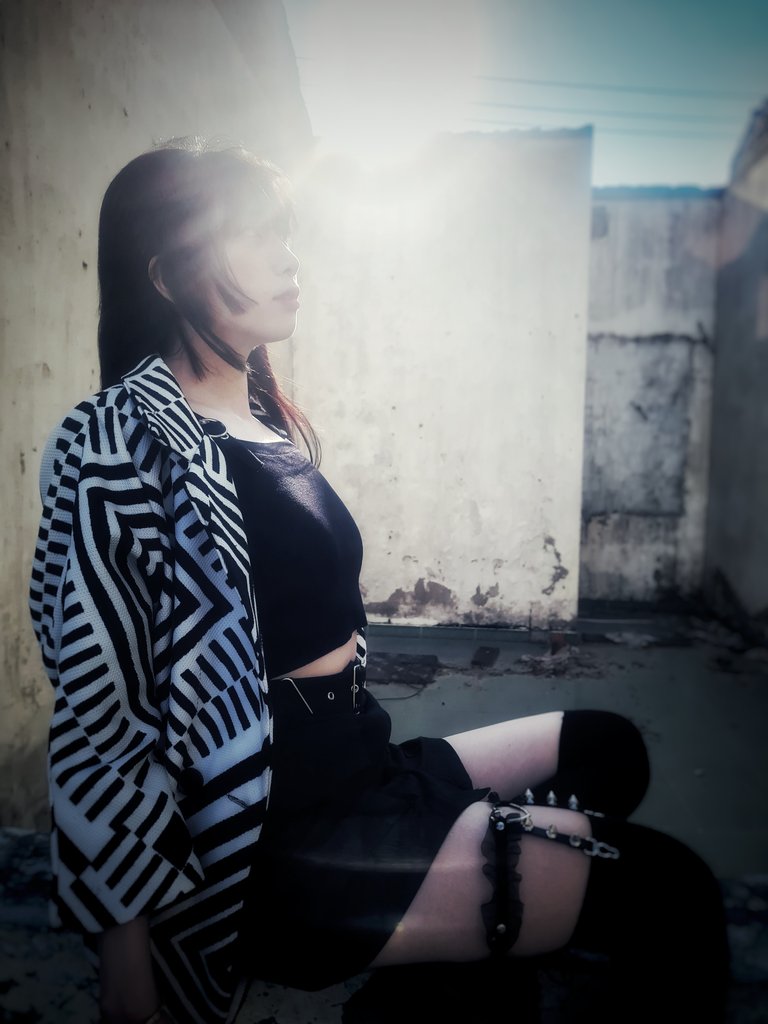 ---
3
So we did a few photos like this but I think she wanted more for face darker than later...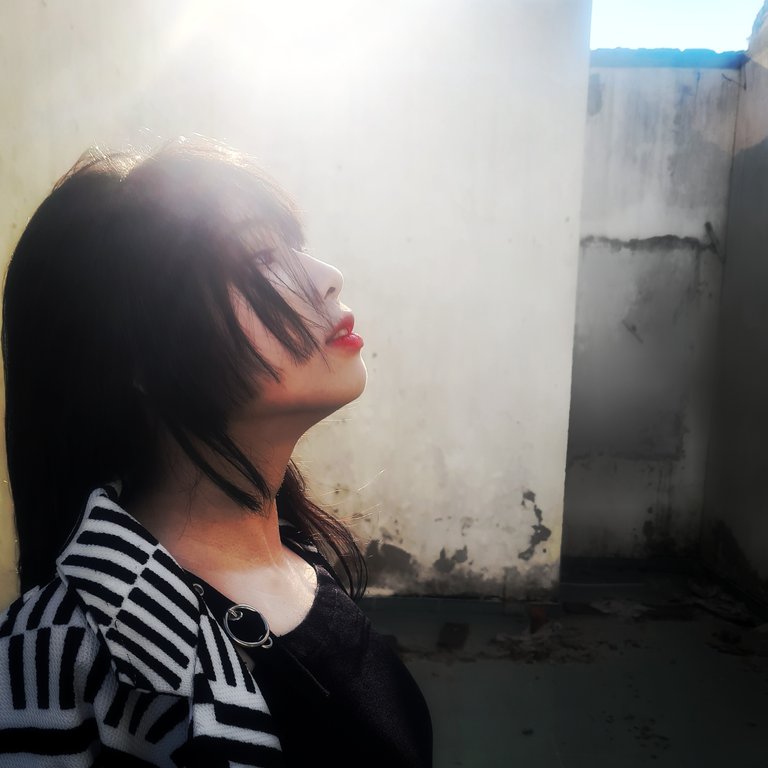 ---
4
There is also this awesome window, so we started posing in it.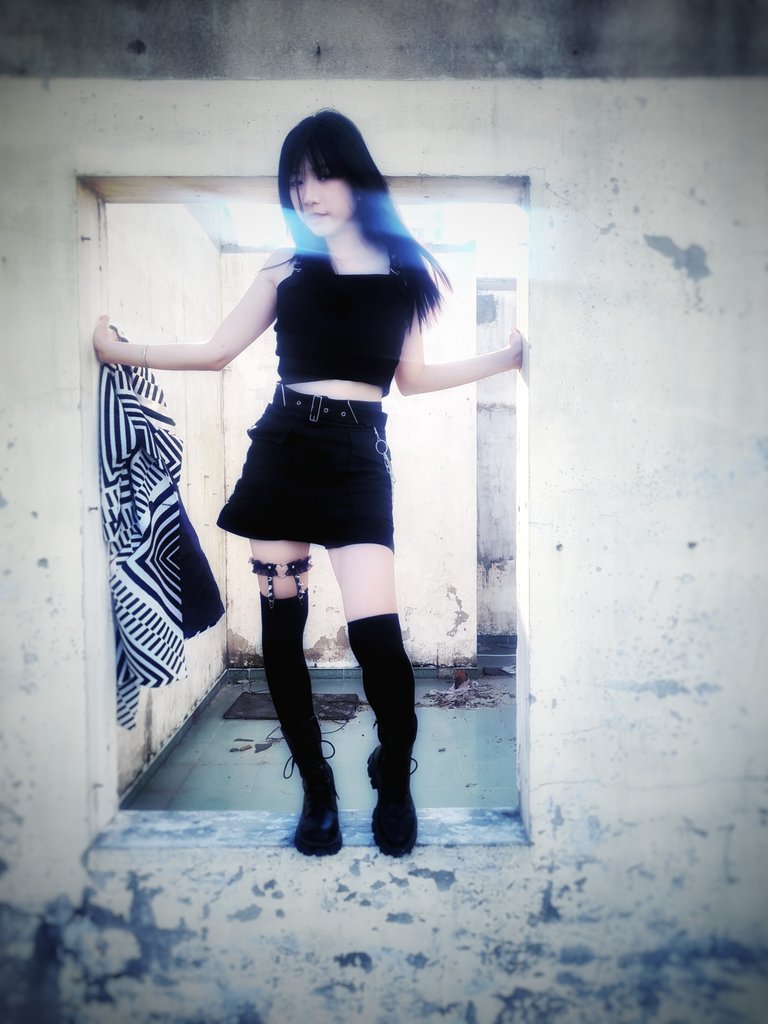 ---
5
This was another series of poses within that same frame.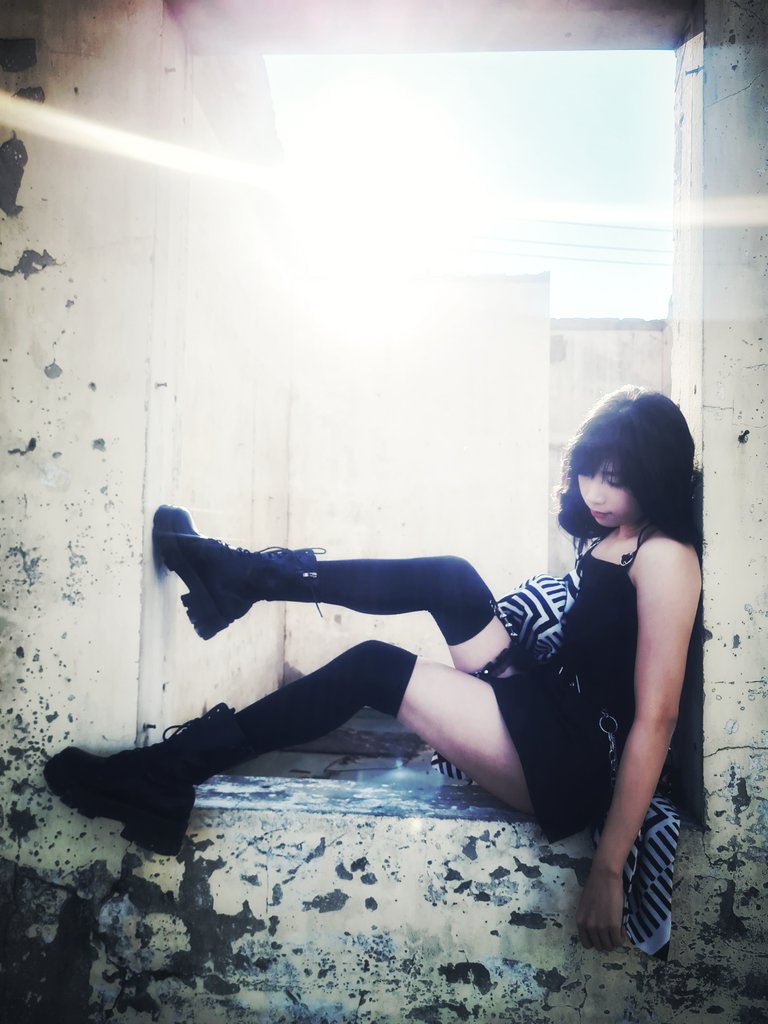 ---
6
This was a photo next to a traditional Tet back drop, of rice cakes and good wishes.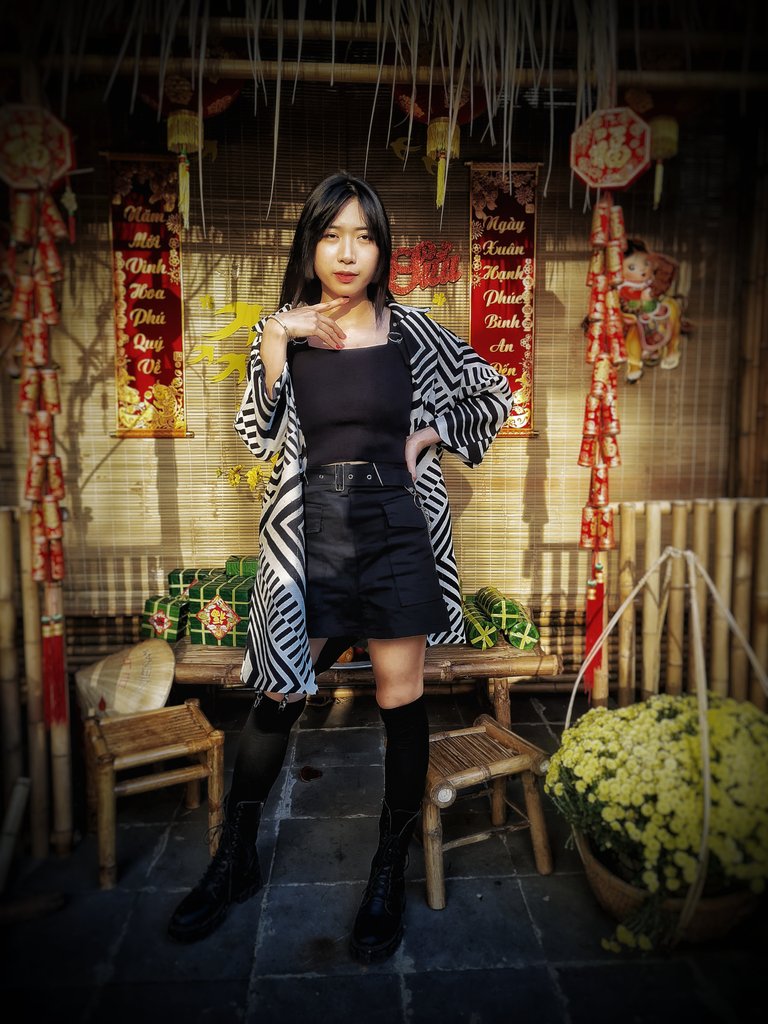 ---
Thanks for taking the time stop by to check out some these pictures. Please let me know the comments which one(s) you enjoyed!
Much love
---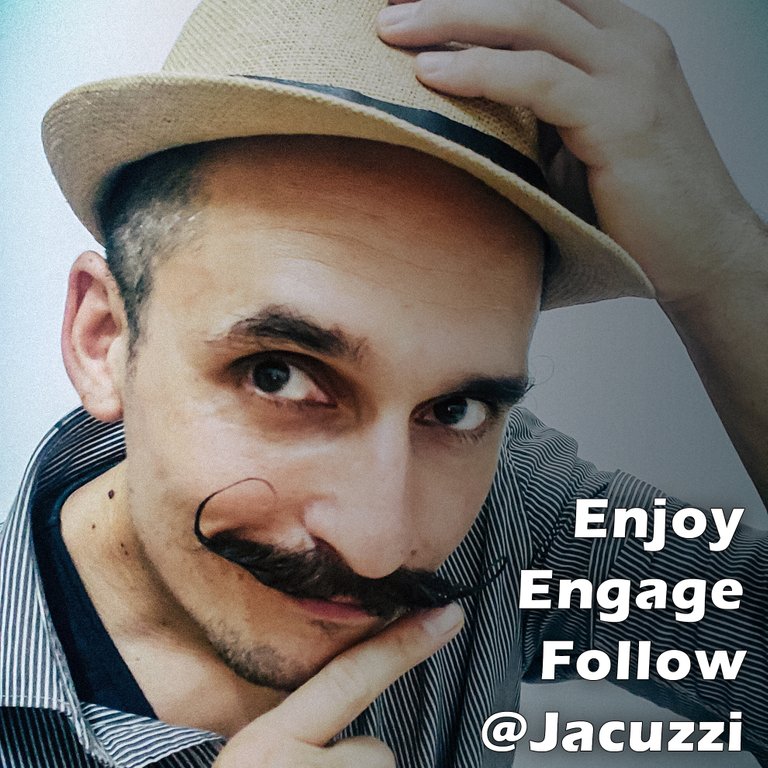 Help Support Ongoing Content
| | |
| --- | --- |
| Bitcoin (BTC) | 18zopjg9Y2VA1ouCqCZapN3UzdpK3UnMdm |
| Ethereum (ETH) | 0x849C33abCb753540fD0D6cDd25df05BC20a1254E |
| litecoin (LTC) | LdWUz5haDfkn4D1fxmte8nJePEGjJv6Lqh |
| Bitcoin Cash (BCH) | 1DRRtY3j5xzx6Dn9ofQgoosXdqGVsYYNcU |
| Helix (HLIX) | HPnubkb9FBtSZKPjRvqD166BX4vPK3GtAz |

Thanks for reading my post, you inspire me to keep posting!
Thank you for your support!