"Look deep into nature and you will understand everything better. " Albert Einstein
Dreamy dawn shot looking across to Takakkaw Falls. We had to start along the iceline track in the dark with head torches to get high enough for sunrise to get this shot. You can see the toe of the Daly Glacier which feeds the falls blending into the sky. The glacier is part of the massive Waputik Icefield in Yoho National Park. To put some scale on this Takakkaw Falls plunge 380 metres (1,250 ft) with a large single drop in the middle being 254 metres (833 ft). Takakkaw is said to mean "it is magnificent" in the Cree language. Yoho National Park. British Columbia, Canada . It was a relatively long exposure at 1.6 seconds, f9 and 400 ISO which gives you an idea of how dark is still was with the clouds blocking the sunrise.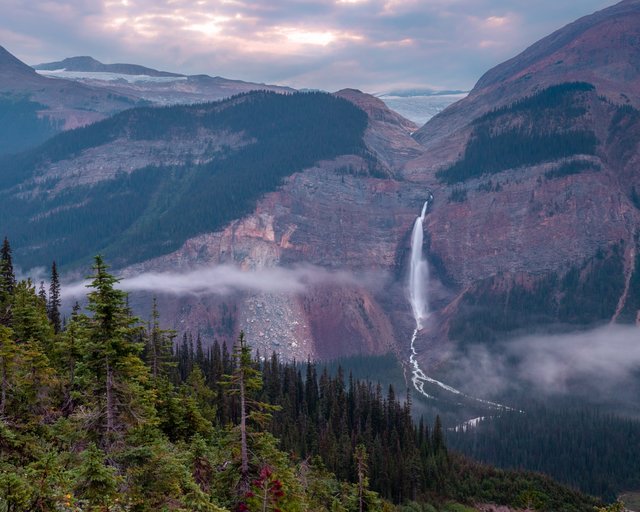 If you would like to learn a little bit more about my background in photography you can read the interview @photofeed did with me here.
Robert Downie
Love Life, Love Photography
All images in this post were taken by and remain the Copyright of Robert Downie - http://www.robertdowniephotography.com