There were about 140 fires burning in BC and more in Alberta with a lot of smoke drifting across the Rockies when I took this photo. The laminar nature of the smoke mixed with scattered cloud does however make for some beautiful light beams over the mountains. Jasper National Park, Alberta. Canada
I actually took this shot hand held standing on the roof of our camper on the side of the road. Just saw the light as we were driving and had to pull over. Taken with a Canon EOS 6D and Canon EF 16-35mm f/4L IS USM at 35.0 mm, f/5, 1/50s, ISO 100.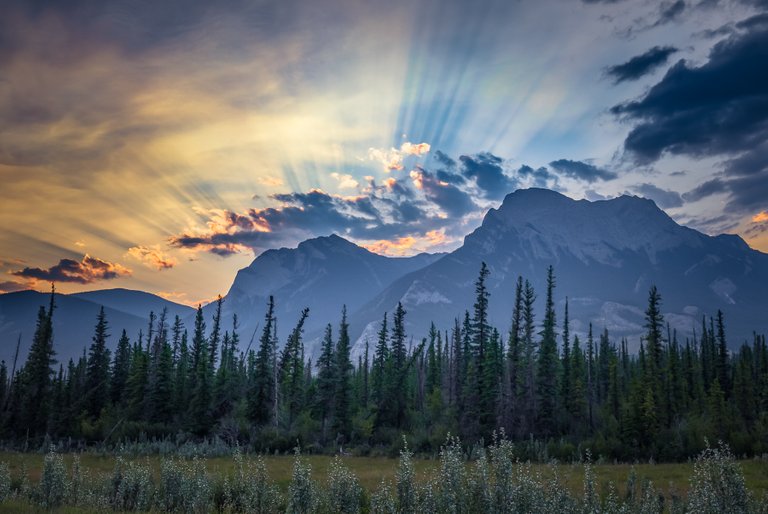 If you would like to learn a little bit more about my background in photography you can read the interview @photofeed did with me here.
Robert Downie
Love Life, Love Photography
All images in this post were taken by and remain the Copyright of Robert Downie - http://www.robertdowniephotography.com