Up close with an Australian icon. The Redback Spider (Latrodectus hasselti), feared by early settlers, was historically responsible for 12 deaths. An antivenom has been available since 1956, and there have been no deaths directly due to redback bites since its introduction. The female spider, as seen in this shot, is much larger then its male counterpart and has the distinctive red stripe on its abdomen. The female 'digests' the male during a successful mating process, which seems to be unique to Latrodectus hasselti. Females reach around 1 cm in size while males are 3-4 mm when mature. Shot was taken with a 100mm macro lens. NSW, Australia.
As you can probably tell from my feed, macro photography is not something I do a lot of so I would love to hear your thoughts / critique of this shot? It was shot with a Canon EOS 6D using a Canon EF 100mm f/2.8L Macro IS USM at ISO 1000, f/16, and 1/80s.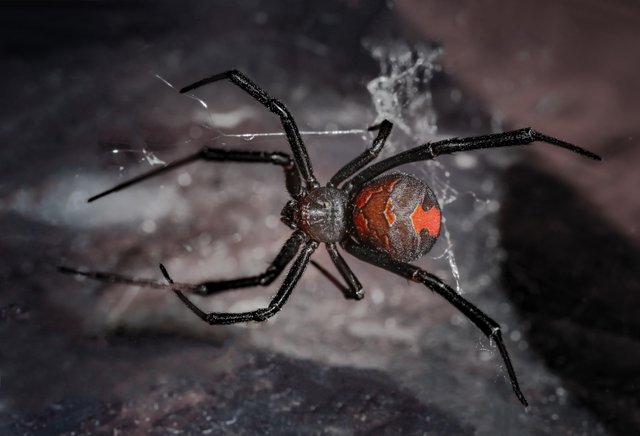 If you would like to learn a little bit more about my background in photography you can read the interview @photofeed did with me here.
Robert Downie
Love Life, Love Photography
All images in this post were taken by and remain the Copyright of Robert Downie - http://www.robertdowniephotography.com